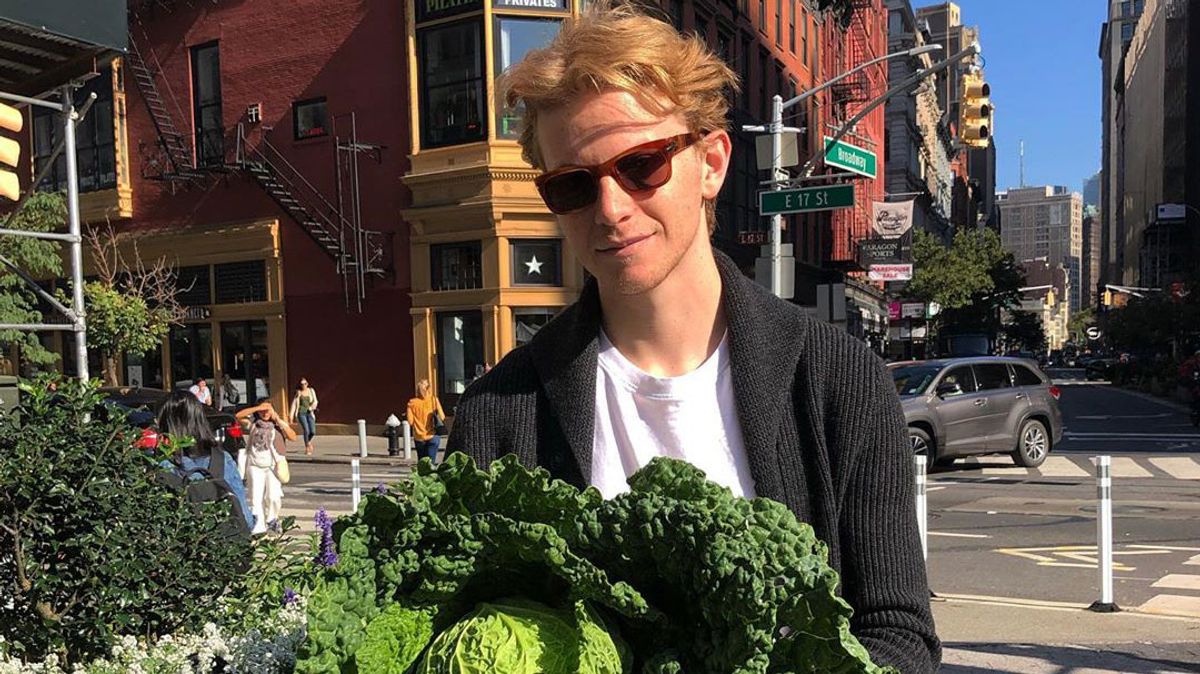 Food
In this episode of
In the Kitchen
, we follow chef prodigy
Flynn McGarry
as he whips up an unforgettable pasta dish worthy of a five-star restaurant. If you're not familiar with McGarry, he took the culinary scene by storm at the age 13, opening Eureka, a pop-up food experience in L.A. Since then, his talent and fame have continued to grow, and in 2018 he opened his own restaurant, Gem, in New York's Lower East Side.
McGarry walks us through an easy-to-replicate pasta dish using only the best ingredients and, of course, the best cookware:
Le Creuset
's colorfully enameled cast-iron pieces. Watch the video below to see how you can make this dish yourself, and shop the links to get your own prodigy-worthy cookware from Le Creuset.
---
Equipment:
Le Creuset
Le Creuset
Ingredients: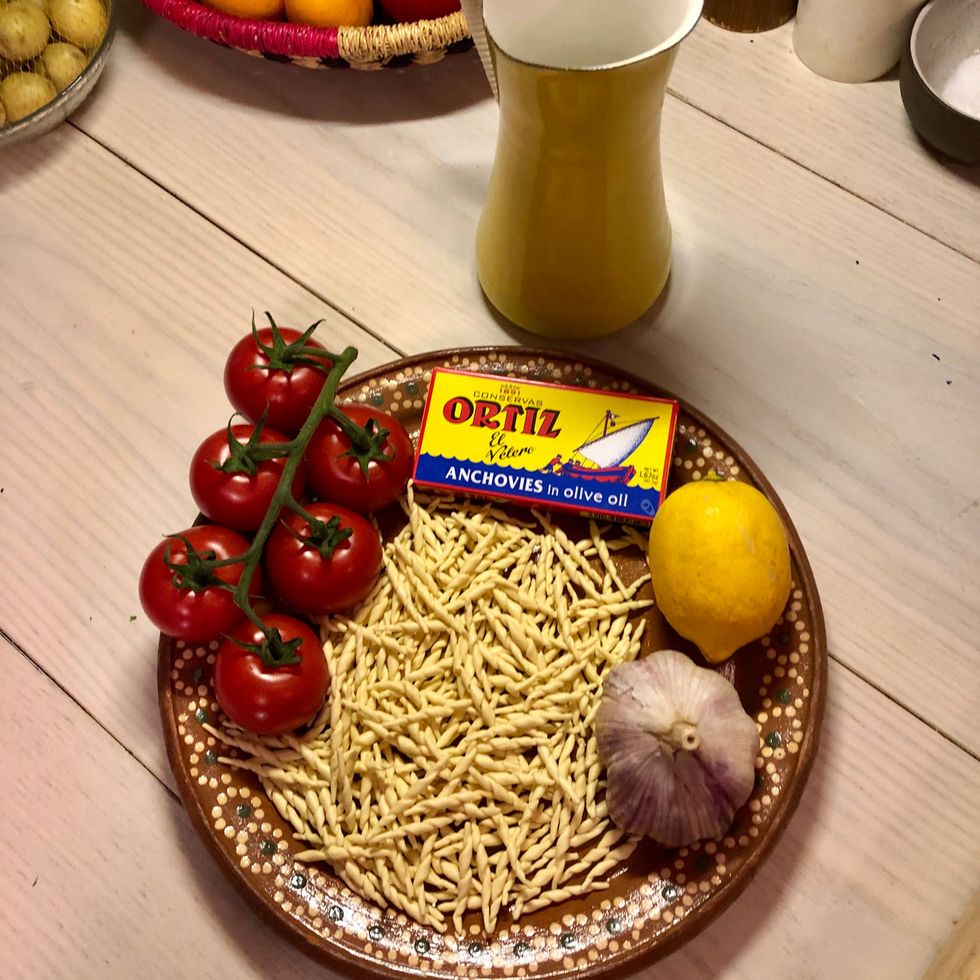 Photo: Courtesy of Flynn McGarry
6 fresh tomatoes
1–3 anchovies in olive oil (depending on taste)
1 whole lemon
2 whole cloves of garlic
4 oz fresh whole basil
250 g trofie pasta (or any pasta shape of your choice)
1 scoop butter
oil for frying
sea salt and freshly ground black pepper to taste


DIRECTIONS:
1. Heat salted water in a
5

1⁄2

qt Le Creuset Round Dutch Oven
on the stove to cook your spaghetti.
2. With a knife, cut your tomatoes into quarters. Then, finely chop the garlic and anchovies. Lastly, zest an entire lemon.
3. In a
2

1⁄4

qt Le Creuset Saucier
over medium heat, sauté the garlic, anchovies, and lemon zest with a touch of olive oil. Once the mixture begins to caramelize, add the tomatoes.
4. Once the tomatoes are incorporated, add in the first round of basil, about 2 oz. (Tip: It helps to rip, rub, and bruise the basil with your hands before adding it into the saucepan. This helps bring out the essential oils and flavor.)
5. Once all ingredients are in the pan, add a dash of salt, and let the sauce simmer on a high heat for 10 minutes, stirring occasionally so the bottom doesn't burn. This should allow for enough time for the tomatoes to burst and the sauce to caramelize.
6. As the sauce is cooking, add your pasta to the boiling salted water.
7. After 10 minutes or so, both the pasta and the sauce should be sufficiently cooked.
8. Using a slotted spoon, transfer the cooked pasta into the saucepan with the sauce. (Tip: It helps to add a few spoonfuls of the pasta water into the saucepan as well.)
9. Add a heaping spoonful of butter from the
Le Creuset 1

¾

qt Signature Saucepan
to the saucepan, and now mix together all the ingredients and cooked pasta. The butter and sauce should coat the pasta in a creamy layer.
10. Salt and pepper to taste, and serve.