Working from Home with Laura Lombardi
The jewelry designer talks hand-making pieces from home, connecting with her customers, and packing shipments with love.
Career
As many adjust to working from home—Team Coveteur included—tips on how to stay focused and motivated are more welcome than ever (as are snack and music recommendations). Each week we're checking in with friends to see how they approach working from home. Today we're chatting with the founder of her eponymous jewelry brand Laura Lombardi. Despite having to close her store in New York City, Laura is finding comfort in forging new connections with her customers from home by getting back to her roots as a determined jewelry designer, hand-making her pieces from home, and including a bit of love in each package.
Working with music blaring, or in silence/with headphones?
Laura Lombardi:
"Silence when catching up on correspondence, or I get completely distracted—then audible, NPR, or WNYC when I'm packing orders and making jewelry."
Take breaks, or grind straight through?
LL:
"I've been treating myself to some extra time in the morning: stretching, reading the news in bed, chatting with my husband over coffee—a pre-work break of sorts, but then it's back to business as usual, and I grind straight through."
Are you integrating movement into your day (a walk, a workout?) or keeping it lax?
LL:
"I always need a little movement to clear my head in the morning and realign my thoughts later in the afternoon. I start my day with a some yoga and then head out later for a walk."
Coffee, tea, or neither? How do you drink your coffee/tea?
LL:
"My all-day beverage marathon begins with a cafe au lait, a homemade ginger turmeric shot, and hot water with lemon. I then switch to tea throughout the rest of the day. Herbal teas with thyme, tulsi, rose hips, or chamomile are some of my favorites."
Biggest WFH distraction?
LL:
"Refreshing the
NYT
app. I'm finding there is a thin line between staying informed versus overindulging in updates." 
---
How do you stay focused and motivated throughout the day?

LL: "As my only 'on-site' team member right now, I'm motivated to keep things moving on schedule as best as I can and to be able to reopen with a feeling of starting anew."

Taking a lunch break, or snacking all day?

LL: "Both! No matter how busy I am, I try to pause for a proper lunch, then have a little late-afternoon snack. I'll cook up something quick and easy like eggs and greens for lunch, and to snack I nibble on some dark chocolate or will make myself a mini cheese plate."

Do you adhere to a strict schedule, or freestyle your day?

LL: "I'm trying to be less 'strict' in terms of scheduling and with myself in general. I'm very routine-oriented, but overall this experience is teaching me to be less rigid.

"I'll spend the mornings communicating with my team, clients, and manufacturing partners, and around noon [I] settle in to fulfilling e-commerce orders. I'm thankful for this return to where I started, assembling necklaces by hand, packing each order with love and care, writing little notes of gratitude in each one. It's a process I love and have missed as my business has grown. With the temporary closure of my store, it's helping me feel connected to my customers in an immediate and direct way again."

What do you miss most about going into the office?

LL: "I miss the energy of the neighborhood, and my regular spots. I would do anything for a coffee from Davelle or lunch at Cafe Gaia right now."

Working in your pj's, or a power suit? Maybe a combo of the two?

LL: "I get dressed every day, usually in jeans and knits; it feels important to me to keep habits that distinguish one day from another. I've been finding a lot of physical and emotional comfort in wearing the clothing created by my friends and community, and have started to become reacquainted with my favorite jewelry from my personal collection, not necessarily from my own line daily."

What does your video-conference wardrobe look like?

LL: "Not too different from my usual wardrobe—a sweatshirt or oversize shirt, jeans, all of the jewelry."


Favorite thing you're reading right now?
LL:
"I'm so happy to have some time to catch up on reading right now—I'm working through recent
New Yorker
issues and a few anthologies. It's nice to read something bite-sized and have time to sit with it for the day or evening. I'm reading or have just finished
The Houseguest
by Amparo Davila,
Sidewalks
by Valeria Luiselli,
Bad Behavior
by Mary Gaitskill, and revisiting poetry by Ariana Reines."
Favorite thing you're listening to right now?
LL:
"Sam Gendel's new album
Satin Doll
."
How do you unwind at the end of the day?
LL:
"My husband and I are spending the day working on opposite ends of our railroad apartment. We'll then reconvene and catch up in the evening. I'll flip through some photography books as [a] means of a quick and impromptu vacation while having a drink and then make dinner. We'll catch up on films we've been meaning to watch or with friends and family via FaceTime or Zoom."
What's your inspirational mantra that's helping you during this time?
LL:
"I'm reminding myself daily to be extra kind and patient with myself and others, and working to become more accepting of change."
How do you foresee this period of time impacting your industry?
LL:
"No one can say for certain, but I'm sure major and necessary adjustments to scheduling, market calendars, and manufacturing processes are ahead. I hope our industry continues to move in a direction that prioritizes sustainability, ethical labor practices, [and] conscientious production and consumption habits. I hope we all shift further towards making decisions that support the type of businesses, communities, and individuals we want to see more of and thriving in the world."
Five items you're loving right now (e.g., products, at-home workout items, comfy clothes):
LL:
"
Masha Tea's Holy Basil
,
Giu Giu Nonna Pants
,
Criterion Channel
, the most beautiful produce delivery from
Natoora
, and 
Incense from Astier de Villate
."
Masha Tea
Giu Giu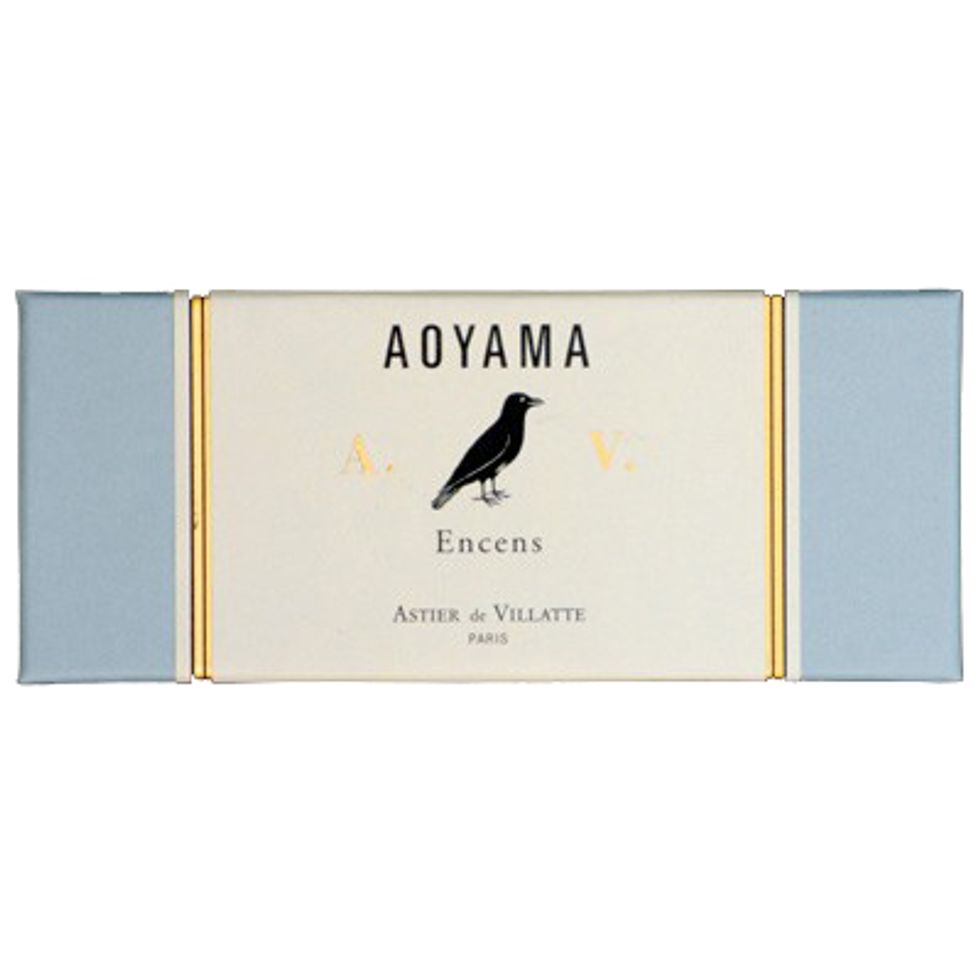 Astier de Villatte