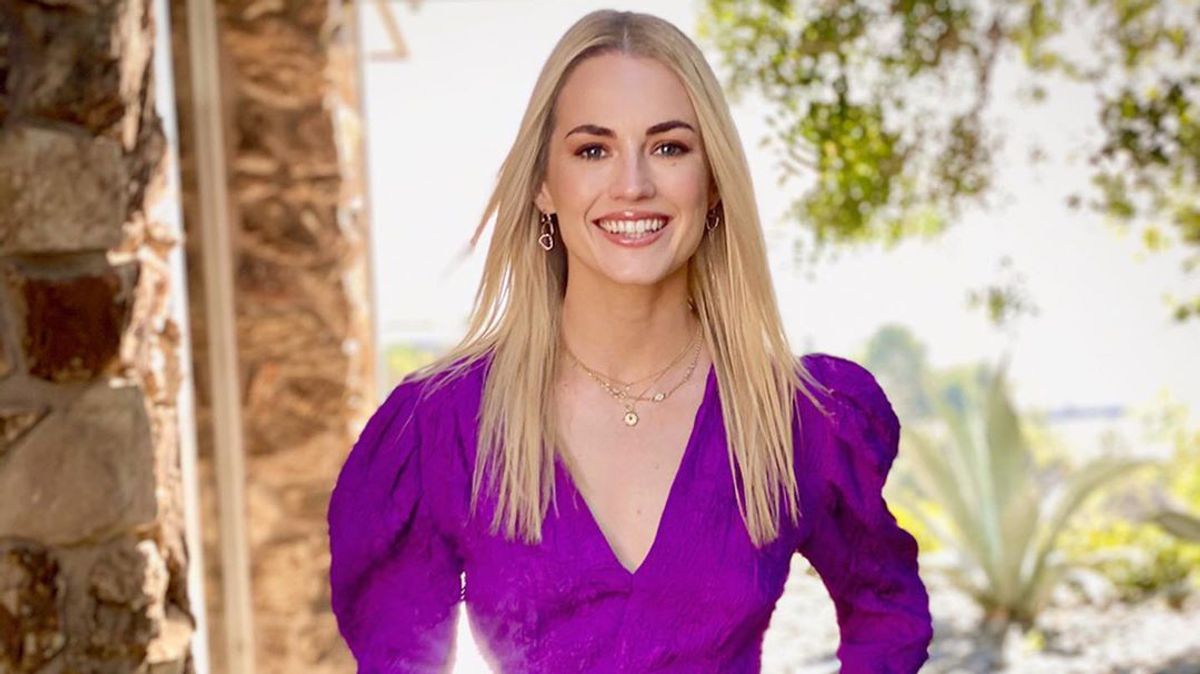 Fashion
Amanda Hearst on How the Fashion Industry Can Learn from COVID-19
Maybe something positive *can* come out of this pandemic.
Fashion editor turned sustainability consultant turned philanthropist
Amanda Hearst
is spending her days finding new environmentally-friendly brands, fighting deforestation in Bolivia, learning Norwegian, and playing with foster kittens. Intrigued? We thought you might be.
Ten years ago, while Amanda Hearst was writing for
Marie Claire
, she met fashion designer Hassan Pierre. Pierre has a sustainable collection, and Hearst was writing about sustainability in fashion well before it was popular. Together, they came up with the idea of doing a one-off concept shop focusing on
sustainable fashion
, proving that it and luxury are not mutually exclusive. At that point they were scrounging for elevated but ethically made fashion. Today, "we have the luxury of being selective since there's so many brands out there," says Hearst. They have even expanded to consult for brands, influencers, and customers who are trying to authentically enter the space.
Hearst also wanted to expand further into exactly what it means to be cruelty-free. She has since launched a charity project called
Well Beings
 which provides nonprofits with financial grants. She had just selected this year's recipients—companies that support deforestation efforts in Bolivia—five days before the nation went into lockdown.
Now she is watching and learning from the pandemic's effect on her fashion company, her charity project, and sustainability efforts. We caught up with her to discuss everything from how she's spending her days to her thoughts on how COVID-19 will affect the fashion industry. 
---
On her current day-to-day routine:
"I wake up at eight-fifteen, and then I feed the kitties. I have breakfast while I'm reading my emails. Because I'm on L.A. time, I have most of my Zoom calls with Well Beings and Maison-de-Mode in the morning, and those will go through lunch, probably. After that I'll do some personal time. Right now I'm trying to learn Norwegian, because my husband's Norwegian, so that's been my homework. Around like, four to four-thirty, I'll do a yoga and/or meditation class on this app called GLO. After that I reconnect with my husband, hang out, order food, watch TV."
On how opinions have changed regarding sustainability in the fashion industry:
"Right now is such an unusual time for fashion in general, especially because pre-pandemic was a really great time for sustainable brands. When we first did our pop-up, we had six brands in the store, and it was a real stretch to find those solid six brands. Flash forward to January of this year
—
we have over sixty brands on our site, and we have the luxury of being selective. The space was really flourishing. Right now, amidst the pandemic, the problem for a lot of
sustainable fashion
brands is that they're small businesses, so that's really the struggle. They were doing the right thing at the right time and had the momentum, but because people just can't shop right now, they are struggling. So we're just trying to support the brands that we work with and give them awareness and continue to talk about sustainable fashion and how important it is."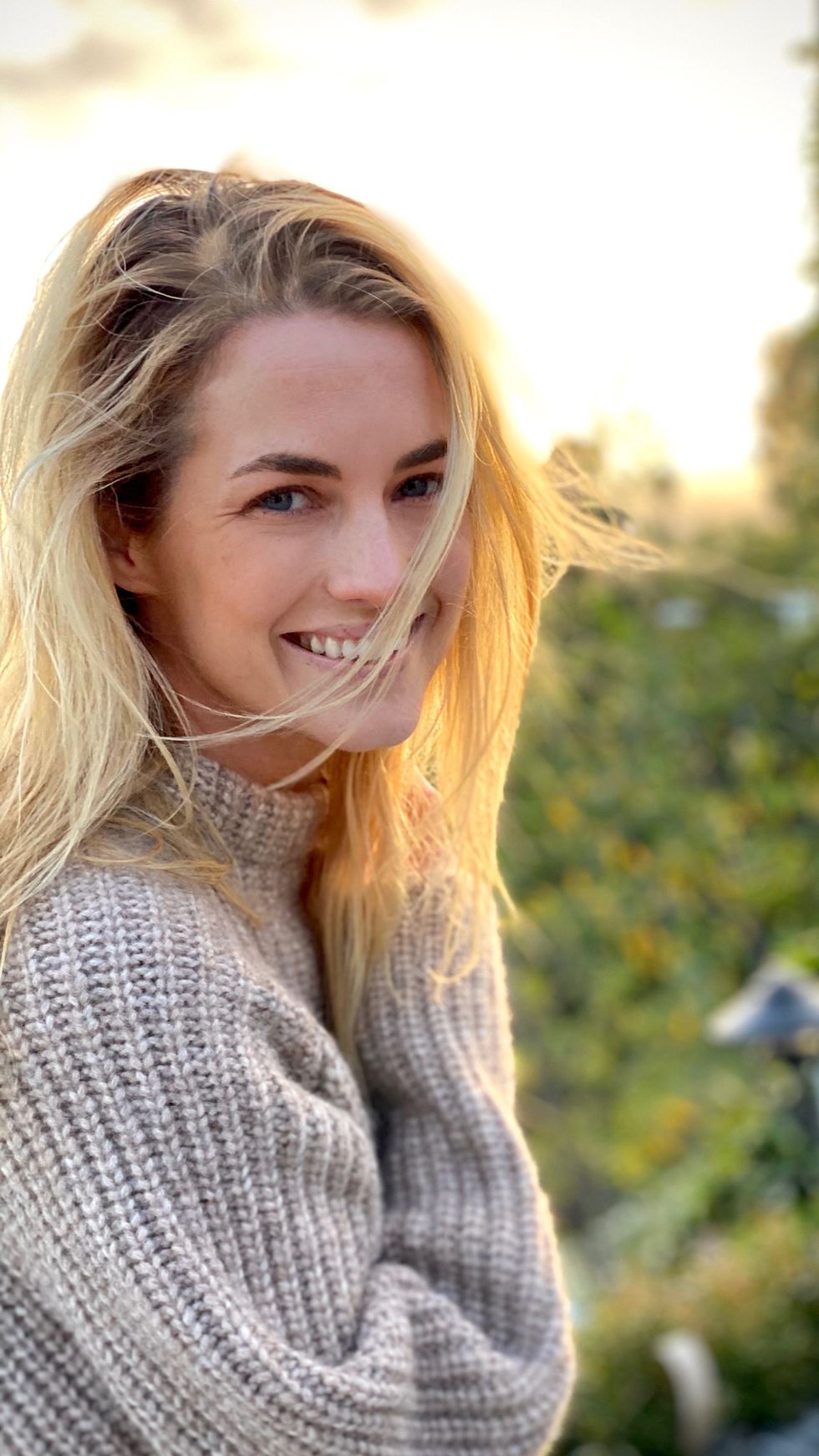 Photo: Courtesy of Amanda Hearst
On how sustainable brands are better equipped to weather the storm:
"I think when brands are made to order or produced locally, they are definitely more responsible with their resources, so that is a plus. My cousin,
Gabriela Hearst
, has her own ready-to-wear line. She uses about 60 percent recycled, upcycled, non-virgin materials, and that has been a benefit in terms of production. She can still produce because she wasn't dependent on factories creating virgin textiles. She already had the materials. I think that sustainability in some ways has been a benefit for these brands, [but] I just think at the end of the day, sales are really tough."
On her favorite sustainable brands:
"Working from home was actually what I was doing before, so that wasn't too big a transition. I've been spending a lot of time doing research on new brands and brands that I might not have known about that were sustainable. I love this brand called
Mate the Label
, all organic cotton, recycled natural textiles. I like this workout brand called
Girlfriend Collective
. In terms of beauty, I like this vegan brand called Biossance. I love their
vegan lip balm
. I found this vegan work-accessories brand
Glass Ladder
. They make vegan journals and things to work from home. It's all cruelty-free, recycled from plastic bottles."
On how COVID-19 will affect sustainability initiatives when we go back to a somewhat normal lifestyle:
"I think that we will never go back to normal, and that's a great thing, because normal wasn't working, especially in regards to fashion. I think a correction is going to have to be made. Unfortunately, a lot of brands will not survive this, and the ones that do will be the ones that have sustainability within their company. I think that one of the few positives that will come out of this pandemic regarding the fashion industry is that you will have to be a sustainable company [to succeed]."
On her charity project, Well Beings:

"We started because what we saw in terms of philanthropy [was that] a lot of groups are focused on animal welfare, and a lot of groups were focused on conservation, but not many did both. I found that interesting because our catchphrase is saving animals, our planet, and our future. We see that with COVID-19. That spread from an animal in a wet market to humans. That animal ended up in the wet market probably because of habitat loss or something. It's all connected. The idea is to make those connections for people between animals, humans, and the environment. So every year we pick a different campaign and explain the campaign in that context of how it affects animals, people, and the environment.

"This year our campaign is the deforestation crisis in Bolivia. Part of starting the nonprofit is that we wanted to pick what we felt were under-recognized issues. Right now we're focusing on the animal sanctuary that we've partnered with. Most of those animals were victims of wildlife trafficking. Luckily, we didn't have to change our campaign at all, whereas I know a lot of other non-profits did have to. Ours was still relevant."

On how Maison-de-Mode and Well Beings intersect:

"I think the biggest overlap would be consumer behavior. Obviously, as a retail company, we're pushing consumerism. From the Well Beings standpoint and from Maison-de-Mode, we are really telling you to shop better, eat better. Here are these brands that you can shop and these restaurants you can eat at. We've been talking a lot about cruelty-free fashion. That's where the two intersect the most—the behavior-change element of things."

On what Well Beings has taught her about the fashion industry:

"Well Beings is so new, so I think it changed my perspective on Maison-de-Mode a little bit. Now I really want to focus more on cruelty-free brands. I'm understanding a lot of issues around the fashion industry just because I'm getting informed in a different way. It's not so much about forward-facing retail. I'm understanding the nitty-gritty, like how the industry really impacts the environment and animals. Our choice in what brands we work with has changed a lot."
Shop her WFH Favorites:
Sana Jardin
Eleven Six
MdM Privee
Nagnata
Biossance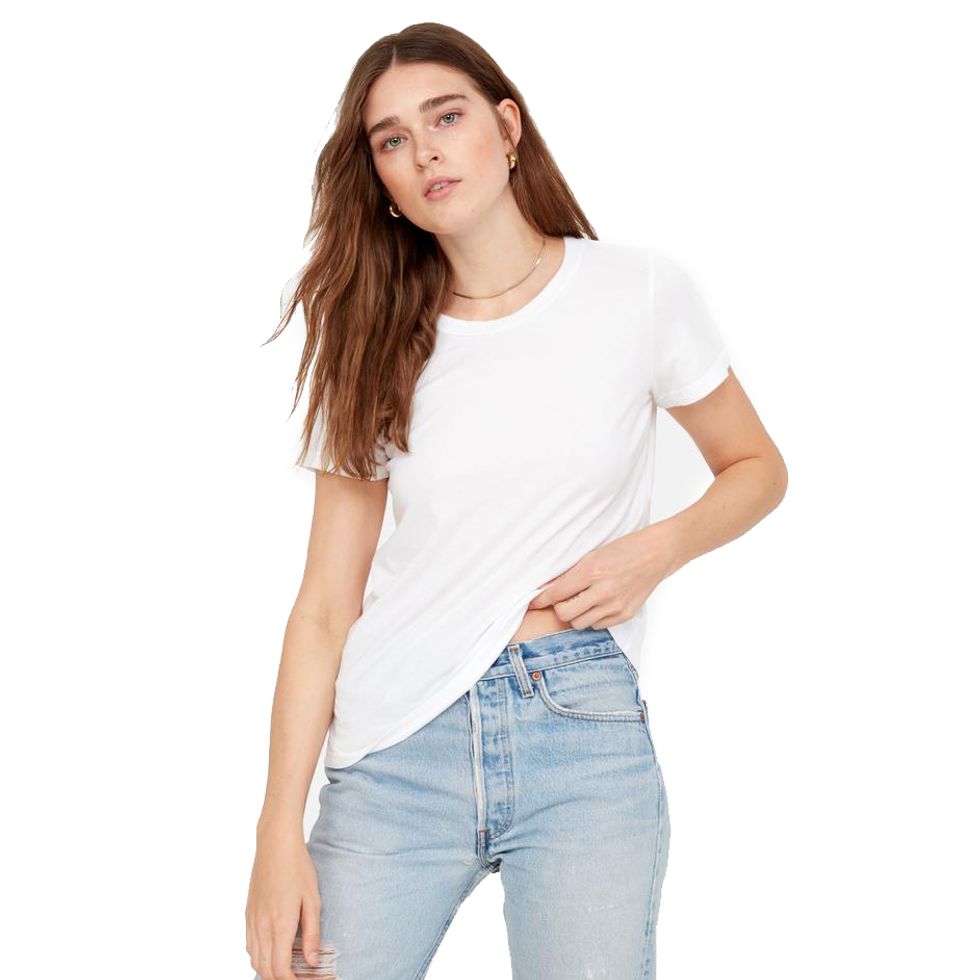 Mate