Meet the Designer Behind the Sustainable Denim of Our Dreams
Samaria Leah talks her namesake brand and love for vintage.
Designers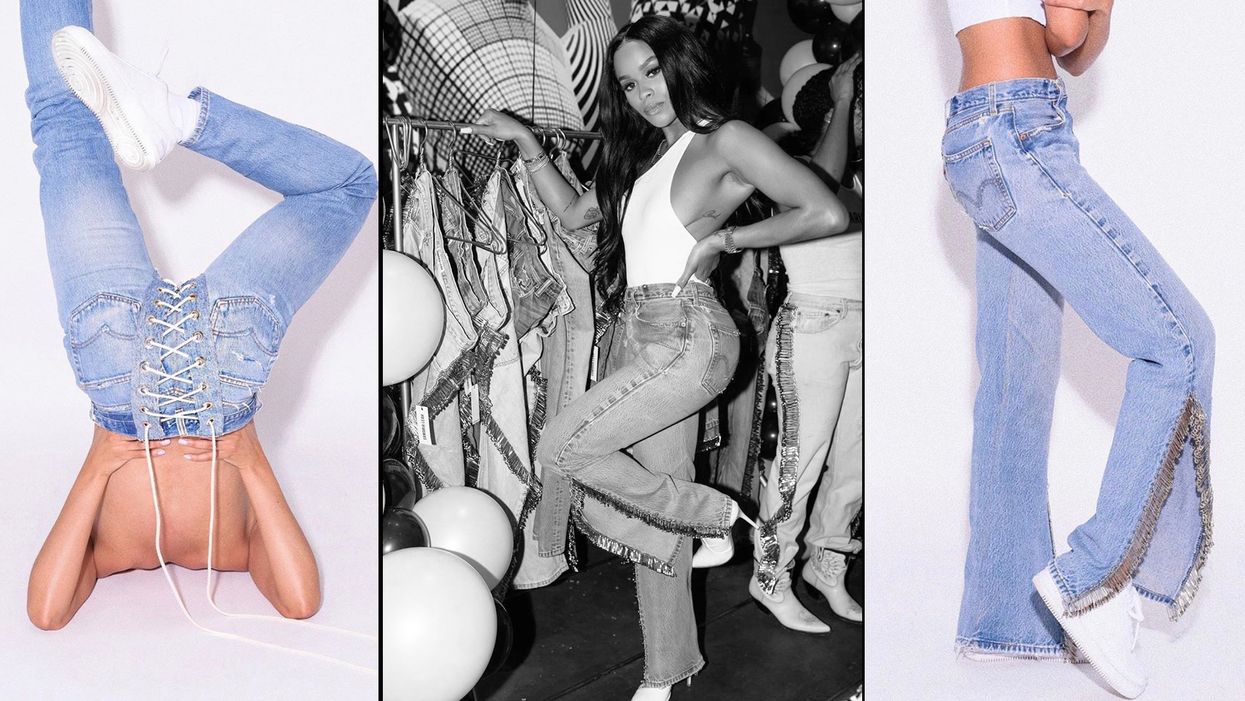 Last January, after graduating from FIT with a degree in design and merchandising, 
Samaria Leah Smith
 dove headfirst into creating her own brand. She
'
d been mulling over the idea of working with vintage denim for two years, and it came together with the launch of her namesake brand 
Samaria Leah
 in September of 2019—and on her birthday nonetheless. Within months Smith
'
s designs have already caught the attention of It girls everywhere, among them 
Saweetie
, 
Kiana Lede
, and 
Cierra Ramirez
.
Like many designers, Smith grew up loving fashion, but had an even stronger interest in reworking clothes. "My mom would get so mad because I would just change and cut my clothes all day," Smith says. While her mother wasn
'
t a fan of the hobby, it was her affinity for designer bags and shoes that helped spark her daughter
'
s creativity. That she would one day go into design was a natural fit. 
---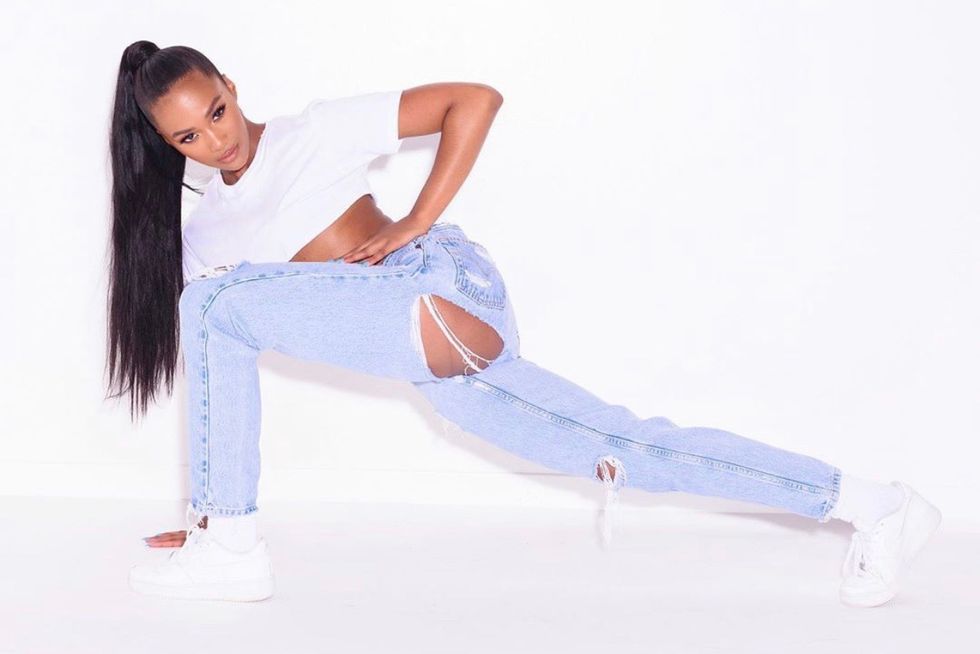 Photo: Courtesy of Samaria Leah
As Smith got older, she found herself drawn to vintage. Starting off with a collection of tees, she gradually added vintage Levi
'
s to her wardrobe, thinking, "How can I just make this more fly?" Returning to her childhood roots, she began distressing her jeans to make them her own. When people started to ask where she got them from, she realized she had the blueprint for her own brand.
Today, the Samaria Leah label is emerging as a go-to brand for cool and imaginative reworked denim. One of the label
'
s most sought-after styles, marked by lace-up detailing on the butt, originally came together during Smith's FIT days. Wanting to distract herself from post-breakup blues, she channeled her energy into her work. "I would get an idea, say, 'OK, let me just try this,' and it would just work." Always looking to push the boundaries, Smith often asks herself, "what can I do that no one else is doing?" Standard knee rips and classic distressing aren
'
t her thing.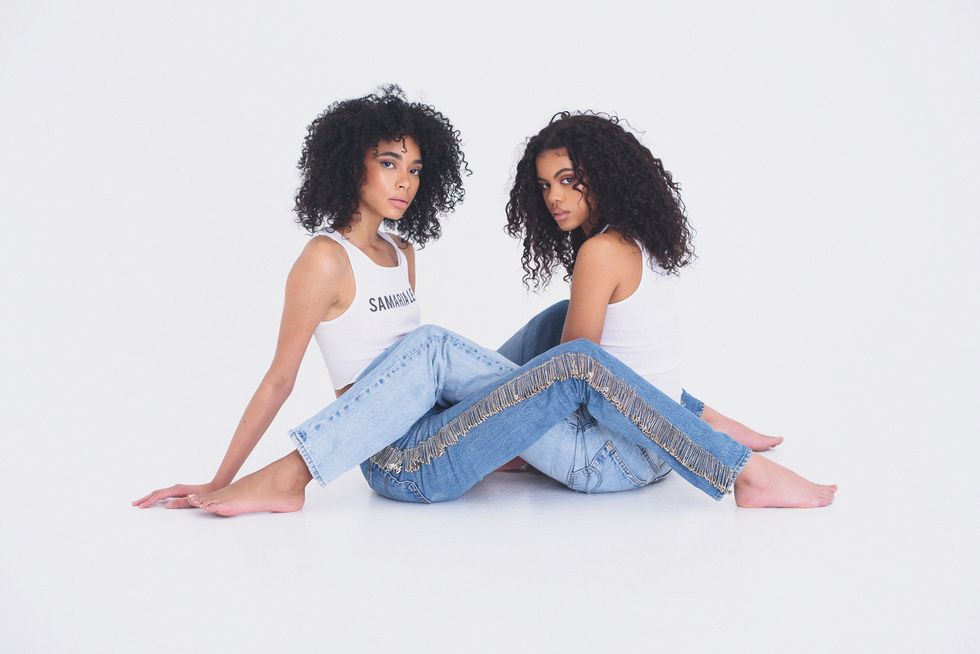 Photo: Courtesy of Samaria Leah
Each pair of Samaria Leah jeans is sustainably sourced and crafted by Smith herself. "I do everything by hand,
"
she says. "I'm putting that personal touch and love into every pair of denim that I sell, which is what I love most about it." Knowing that it can be incredibly hard to find a great-fitting pair of vintage jeans on your own, she created The Fit Quiz to help customers customize and essentially create their perfect pair of jeans.
In light of the COVID-19 pandemic, Smith has halted production of her jeans and is instead producing sustainable masks, donating many to local foundations in California and individuals who
'
ve reached out to her. "I've just been trying to help out as many people as I can and do my part, even if it's small,
"
she says.  "I think it's important to just help." When Smith does resume production, she plans to expand beyond jeans into other vintage pieces and try her hand at traditional cuts and sewing garments, as well. "I think I'd like to try to make a hoodie or sweats. I love them, [and] I'm all about being comfortable...and sexy."
Photos: Courtesy of Samaria LeahWant more stories like this?
Our Favorite Leggings to WFH In
How to Shop Like Shoe Designer and Nail Artist Jessica Washick
A Designer's Story of Dropping Everything to Help with COVID-19 Relief