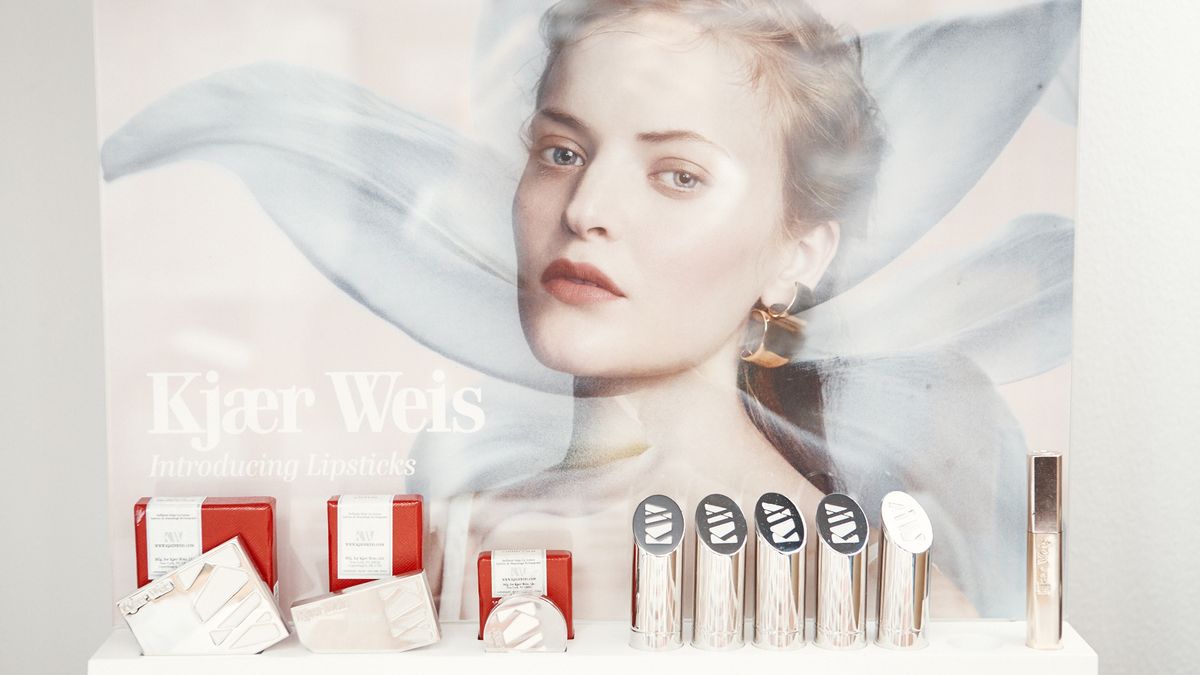 Living
27 Brands to Watch This Earth Day
From fashion and beauty to wellness, there's never been a better time to be a more conscious consumer.
Weston Wells
Although it's difficult to still be under quarantine right now, there is something fundamentally romantic about the way most of us will be celebrating Earth Day this year. It's sort of like how William Wordsworth
wandered through a field of daffodils
alone to understand that he and the Earth are one—we're now distant enough from others to really reflect on the world and our place in it.
And as much as we
'
d enjoy a stroll on the beach to hear the waves crashing, or a trek through the mountains in total stillness, Earth Day is not just about appreciating how breathtaking our planet can be; it's about understanding that this is our only home and that we must work to preserve that beauty. Earth Day was
initially founded
fifty years ago by Wisconsin Senator Gaylord Nelson as a way to raise awareness about our negligence towards the environment. We
'
ve celebrated every year since then, but 2020 is perhaps the most unique, in that we
'
re able to finally witness and measure how our
reduced traffic is impacting
our pollution levels. Of course, a global pandemic is the unfortunate catalyst behind the change, but perhaps it will be a wake-up call about just how crippling the effects of climate change will be without drastic action.
Luckily, many people are beginning to understand that only the smallest bit of effort is required to create a change. By deciding to buy locally sourced and ethically made products, we can slowly alter the way we produce and consume in the years to come. Now, this doesn't mean you have to sit in a field while you learn to make all your lotions from scratch or learn to crochet your entire wardrobe for this upcoming season. Many brands are taking it upon themselves to create smarter and more environmentally friendly products that can make a person feel better about consuming. Here are some of our favorite brands to watch and shop this Earth Day. 
---
Lesse:
From the start, this sustainable skin-care company's mission has always been to advocate an environmentally friendly, less-is-more approach to living. They have been continually donating to the NDRC since their launch and plan to donate 20 percent of their profits to the NDRC from Monday, 4/20, to Sunday, 4/26, in honor of Earth Day.
Natureofthings:
This luxury bath and body line creates decadent additions to one's self-care rituals with high-quality botanical ingredients that are ethically sourced. Their packaging, which is made from glass and wood, is minimally branded for easy repurposing.
Tower28Beauty:
On Earth Day, 100 percent of sales from the new Bronzino bronzers will go to Heal the Bay, a California-based organization dedicated to restoring the Earth's oceans and waterways.
The Detox Market:
The Detox Market will plant one tree with every purchase of their Reusable Cotton Rounds, which are sustainably made from 70 percent bamboo and 30 percent organic cotton.
Odacité:
Using code EarthLOVE at checkout, customers will receive 15 percent off site-wide with every order. This deal will last from April 21st to April 23rd. Additionally, using the code BLUEBABY, customers will receive BOGO 50 percent off the Blue Aura Cleansing Water. With each Blue Aura Cleansing Water sold, Odacit
é
will plant one tree, and they are committing to 20,000 trees this year.
Face-Kit:
For every kit purchased, FACE-KIT will plant a tree to reduce their carbon footprint.
Lashfood:
Lashfood has made it their mission to product high-quality products while being as environmentally conscious as possible. In addition to working from USDA-certified organic facilities, Lashfood also has partnered with One Tree Planted to help give back to the earth.
Kinship:
By creating their packaging strictly from Ocean Waste Plastic (or OWP), Kinship has removed approximately two tons of plastic from our oceans. They also have a package-recycling Terracycle program that accepts hard-to-recycle plastics.
Kjaer Weis:
A leading force in the push for sustainable beauty, Kjaer Weis has always been driven to create products that reduce waste as much as possible. All their packaging is refillable, significantly decreasing the waste that goes into beauty production.
The U Beauty:
U Beauty has partnered with One Tree Planted to plant five trees per product sold from April 19th to the 22nd.
Myro:
A deodorant for you and the environment. Myro creates plant-based and refillable deodorants that contain no aluminum, parabens, triclosan, propylene glycol, steareths, phthalates, or talc. Their packaging is made with approximately 50 percent less plastic than traditional deodorants.
Glamnetic:
Beauty is, well, beautiful, but it can also be wasteful at times. Glamnetic creates false lashes that adhere to the lashes via magnets, eliminating the use of lash glue. These lashes are also reusable. Their mailers are made from polyethylene, which is 100 percent recyclable.
Cyan:
This sustainable skin-care brand is launching its "Empties Program," which will run from Earth Day until the end of April. The program urges people to reuse empty skin-care packages. Customers will receive 40 percent off their next purchase at Cyan by sending a photo of their current empty serum or moisturizer from any brand to either Cyan's Instagram account (
@cyanskincare
) or to their customer service email.
GAP:
GAP has recently launched its most sustainable denim, the Bettermade Denim capsule collection. This denim is created with 100 percent cotton from the Italian mill Candiani. At Candiani denim is dyed with Indigo Juice® and Kitotex®, which requires far less water and CO2 emissions during production. Additionally, this collection is a part of Gap's Washwell program, which uses 20 percent less water than an average denim wash process.
Solo New York:
Bags under their Re:cycle Collection are made from respun plastic bottles. Additionally, in partnership with the National Forest Foundation, a tree is planted with every bag sold.
Nomasei:
At Nomasei, sustainability isn't exclusively held for one day of the year. All pieces are made using materials obtained within 40 kilometers of their factory in Tuscany, significantly reducing their carbon footprint via the transportation of goods. They are partnering with One Percent for the Planet by donating 1 percent of their annual profits to this environmental organization. Want more? Nomasei will be opening a new factory by the end of this year that includes many new environmentally conscious components, such as a rainwater recovery system to ensure maximum conservation of water.
JW Pei:
JW Pei is working with sourcing factories to develop new sustainable materials that are produced on smaller scales.
SVNR:
All jewelry is made from upcycled or repurposed pieces and materials. Founder Christina Tung hand-dyes all silk and creates all her jewelry pieces by hand, significantly reducing the amount of waste that goes into the production of jewelry on a larger scale.
Kelsey Randall & Georgia:
All pieces are made to order, which significantly reduces superfluous production. The brand uses dead-stock fabrics, upcycled materials, and faux furs and feathers.
Yan Yan:
This clothing brand upcycles dead-stock yarn to produce its pieces and works with mills that are mulesing-free, SEPA-certified, and 90 percent GOTS approved chemical-free. All of this while still maintaining an enviable style that routinely sells out.
Nordstrom:
With the recent addition of the Sustainable Style tool, customers can easily navigate Nordstrom's collection of sustainable pieces on their site.
Cult Gaia:
Not only are their designs absolutely breathtaking, but Cult Gaia also works to reduce the production of new or synthetic materials by using dead-stock fabrics and natural resources such as bamboo, straw, moso bamboo, and rattan.
The Citizenry:
With their "More Beauty, Less Waste" collection, The Citizenry works to create stunning home-decor pieces with all-natural and upcycled materials. They also work with artisans and provide them with fair wages and safe working environments.
The Detox Market:
With products like stasher bags, reusable straws, and reusable totes, you can replace all of your single-use plastic products with The Detox Market's new Sustainability Set.
Rachel Saunders Ceramics:
With locally harvested clays and 100-percent recyclable shipping materials, Rachel Saunders Ceramics has always been dedicated to producing all their products sustainably. Twenty percent of all profits from their Found Collection, which places an emphasis on creating goods through upcycling, is donated to various organizations, including Stand.Earth.
Ritual:
With vegan and non-GMO ingredients (excluding synthetic fillers, and including a capsule made of cellulose), Ritual has been in the environmentally friendly game for a while. This year they will be recycling an amount of plastic that equates to three million water bottles.
Winc:
Wine made from the earth and for the earth. Winc partners with One Percent for the Planet, an international environmental organization, by donating 1 percent of their sales towards preserving the environment.
Blue Marble Cocktails:
Through their "keep the blue marble blue" program, Blue Marble Cocktails works with organizations whose mission it is to preserve our oceans. Blue Marble Cocktails also uses recyclable cans and SFI-certified packaging for their ready-to-drink cocktails. Cheers!
Want more stories like this?
14 Great Reusable Tote Bags
15 Sustainable Fashion Brands Coveteur Staffers Love
You *Can* Give Yourself a Salon-Quality Pedicure at Home—Here's How