Dry Brushing Is Our Secret for Softer, Smoother Skin
Meet your new quarantine activity.
Skin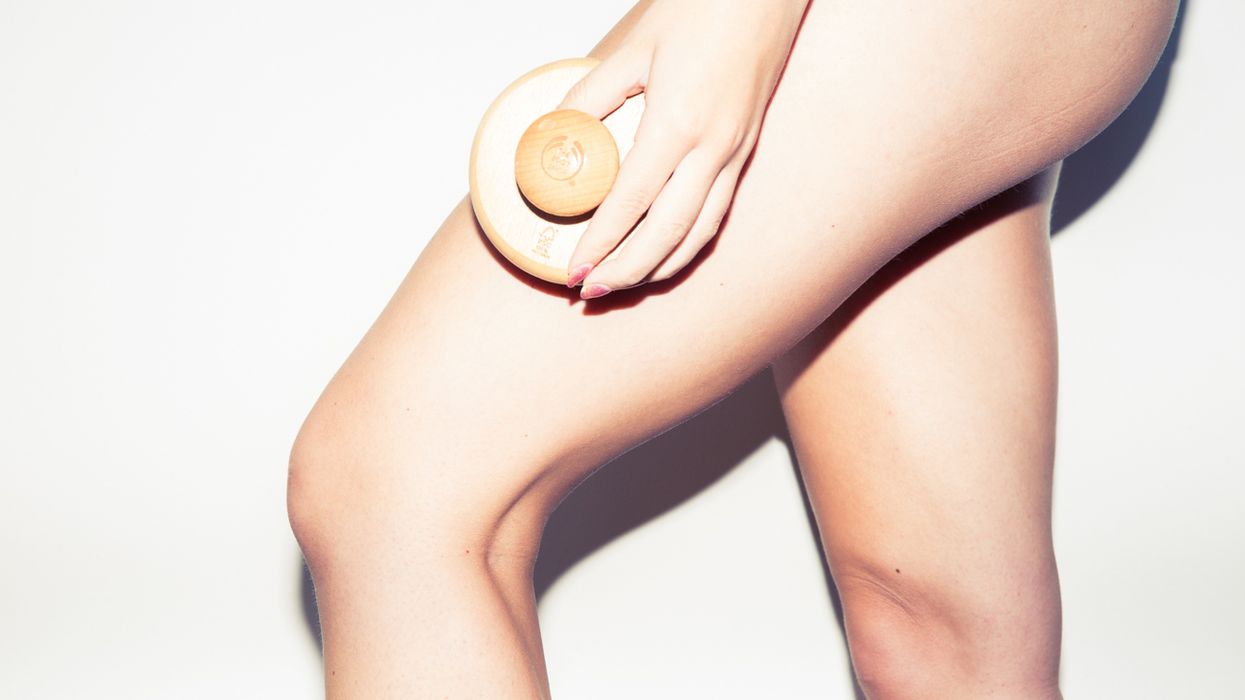 You've probably heard of dry brushing by now, thanks to a new crop of wellness influencers and people who drink hot lemon water before 7:00 AM. But the roots of dry brushing actually date back thousands of years, before the current heyday of holistic self-care. Everyone from the ancient Greeks to American Aboriginals
incorporated the practice
into their beauty regimens. And considering that
our skin
has taken a serious beating during our time in quarantine (stress, alcohol, recycled air, the works), we're open to anything that can improve both its look and feel right now.
"Dry brushing, for those yet to experience its skin-smoothing, instant-exfoliating magic, is the art of massaging your entire body with a stiff-bristled brush a few times a week," explains Maureen Choi, executive director of content and curation at
VIOLET GREY
, and a five-year dry-brush enthusiast. "It boosts circulation, helps with
lymphatic drainage
, and provides surface-level improvement in cellulite." Gara Post, co-founder and Chief Creative Officer of
The NOW
and multi-year dry brusher, also notes that those ancient civilizations used dry brushing in preparation for hot baths, as a cleansing ritual, and to stimulate circulation. "It's also used to detox the body from environmental and technological stressors," an added bonus for 21st-century devotees. It can also enhance blood flow and stimulate your sensory nerves for an ultra-invigorating experience. Clearly, the benefits extend well beyond a
really thorough exfoliation
.
---
Dry Brushing Technique
The main rule of thumb for dry brushing is that you're always moving the brush towards your heart, so if you're starting with your legs, your strokes are going up instead of down. To begin your session, Choi recommends putting a
dark towel
on your bathroom floor; that way "you'll be able to witness the gross yet oddly satisfying reward of your efforts." That means shedding dry skin, y'all. She prefers to start at the feet and work upwards. "When I hit the thigh zone, I switch to circular motions to really get the fluid, lymph, and toxins moving." Just remember that your skin should be completely dry to get the full benefit—save that layer of lotion or oil for when you're finished.
The strokes themselves should otherwise be long and smooth. Says Post, "Take special care of delicate areas. Spend a little extra time on joints,
cellulite
, and anywhere you feel tension or stagnation." Choi does caution against dry brushing your back by yourself. "Save yourself the hernia, and do not attempt—it's nearly impossible to DIY. Employ a friend or your significant other." Add it to your list of fun group activities in quarantine!
Once the brushing is done, rinse off
in a bath
or shower. Post recommends taking your time to soak in the tub in order to help your body further detox. "If you are new to dry brushing, we recommend starting one to two times a week and building up to a daily ritual once your skin adapts." Your skin might react slightly to the additional exfoliation, so take her advice and stick to a few times per week to start. Choi adds, "If your skin is raw, sensitive, or irritated, you've gone too hard. Limit yourself to light pressure; gentle brushstrokes are enough to deliver good glow and exfoliation. More is not more here."
It's All About the Brush
There are dozens of dry brushes on the market to choose from, but both beauty veterans have their favorites. "I wholeheartedly believe in Dr. Barbara Sturm's The Body Brush," says Choi. "Its bristles are softer than most, which, trust me, lends itself to compliance. Dry brushing is a case where stronger isn't better. If it's too scratchy, you'll never stick with it, and like every other skin-care activity, consistency is the key to seeing results. Sometimes I'm more disciplined than others, but I do notice a difference—smoother skin, more bounce, less weird bumps, and noticeable radiance—when I'm consistent."
Post favors the Nourish by The NOW Copper Dry Brush. "Copper is a powerful metal that is utilized traditionally for its antibacterial and antiviral properties. Modern life, with all its devices, can fill our environment with unnatural, positively charged electrical ions that contribute to feelings of lethargy and dullness. The Copper Dry Brush generates an abundance of easily absorbed and neutralizing negative ions that counter the effects of modern technology. I love exfoliating, but struggle with sensitive skin, so it was important for us to create the perfect balance of copper and bristle that would work for different skin types."
After you brush and jump in a shower or bath, be sure to follow up with a nourishing body lotion (extra points for adding a few drops of oil) to lock in moisture and help your skin get even closer to baby-bottom softness. Welcome to your new total-body wellness routine.
Shop the Story:
Dr. Barbara Sturm
Nourish by The NOW
Drunk Elephant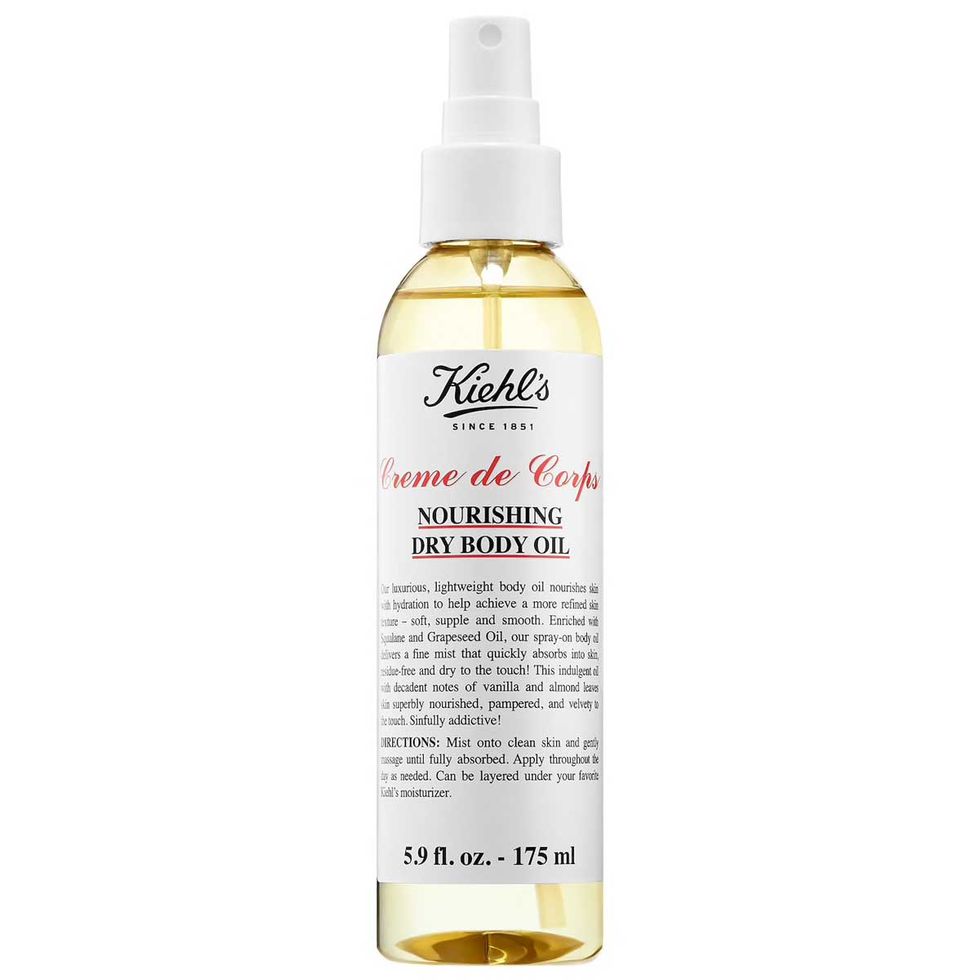 Kiehl's
Farmacy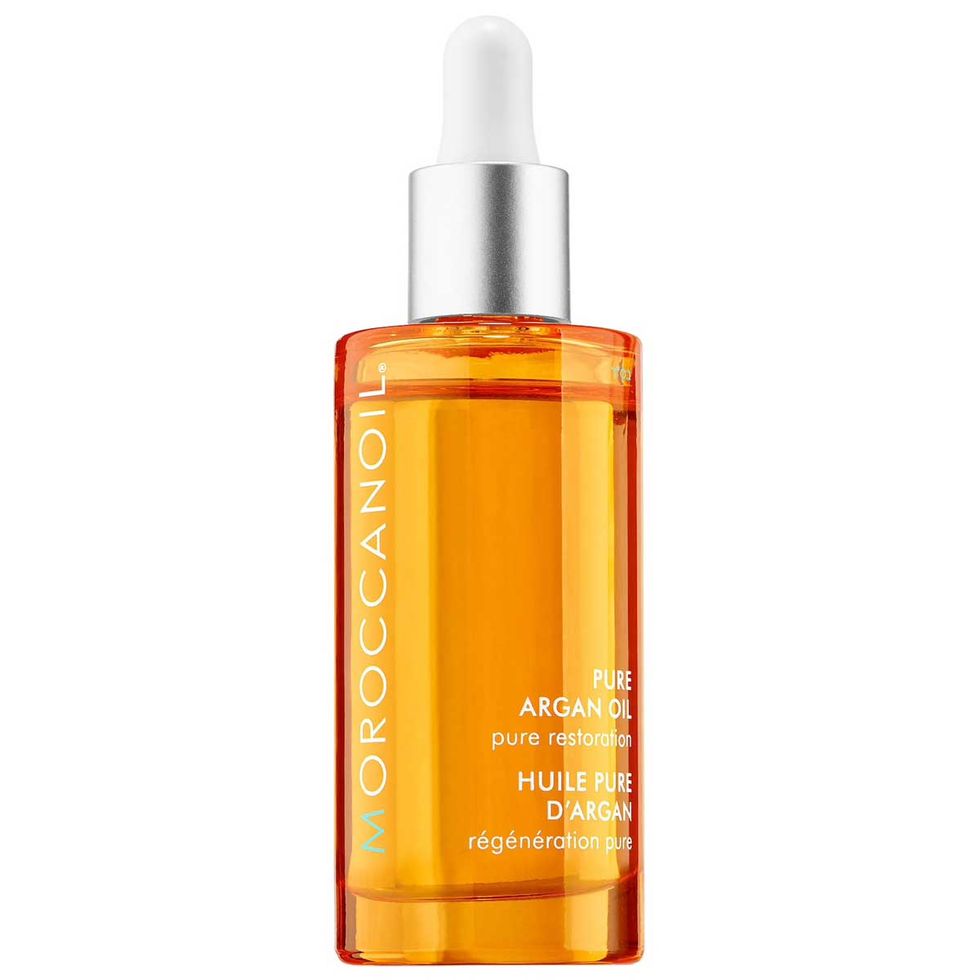 Moroccanoil