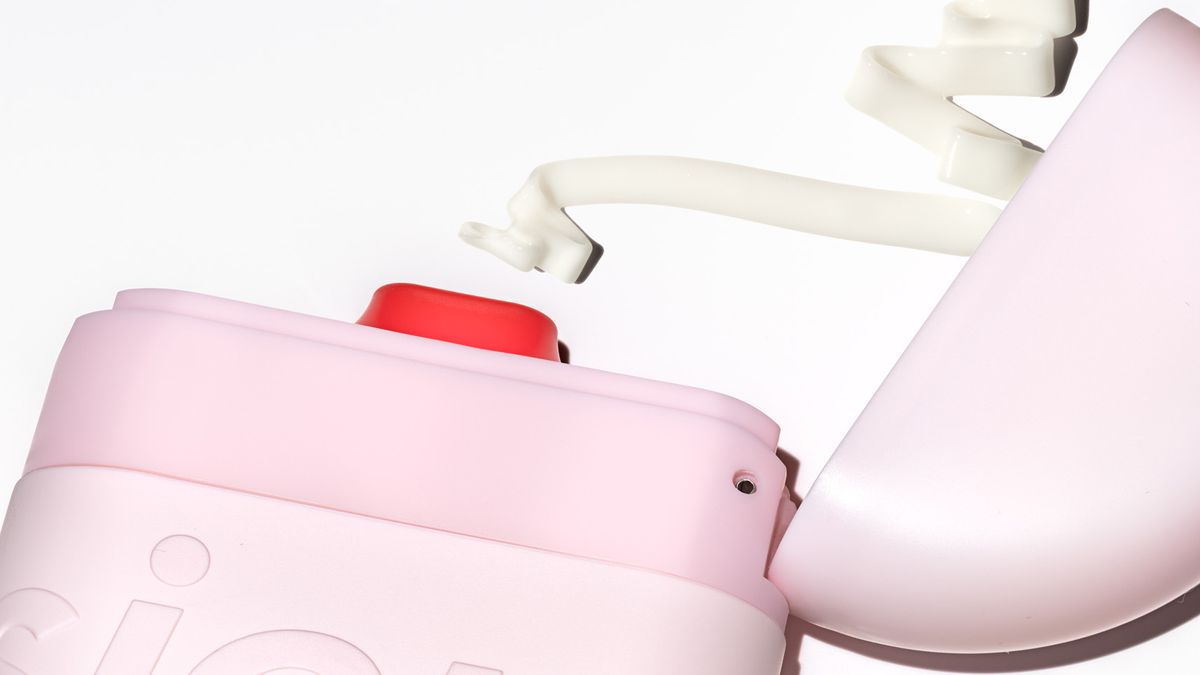 Skin
And one ingredient in particular has us *very* excited.
Of all the skin-care products we're using right now,
hand cream
is definitely at the very top of the list in terms of frequency. We think everyone can agree, given all the extra hand washing and sanitizing going on at the moment, which is why Glossier's newest launch (and first skin-care release of 2020) seems remarkably timely:
Hand Cream
. That's both the name and the product itself—a lotion-meets-crème hybrid that is chock-full of skin-nourishing ingredients like Meadowfoam Seed Oil and coconut fruit extract, as well as soothing echinacea and rosemary.
The formula comes in a delightfully squishy squeeze bottle—that is also 100 percent recyclable—in Glossier pink, naturally. A flip-top nozzle applicator is designed to give you the perfect amount of product every time, which seems to be a pea-sized portion. It's also meant to absorb quickly, in roughly five seconds. (For fans of using a generous layer of hand cream—guilty!—it will definitely take a little longer.) What intrigues us the most, however, is a tongue-twister of an ingredient called
Glycofilm Pollustop
, an anti-pollution agent that forms a protective barrier (or a matrix) on the skin that guards against three types of atmospheric stressors: pollution, UV damage, and
chemicals
(such as particulate matter and persistent organic pollutants, like
dioxin
). By doing so, it helps to limit common intracellular damage like inflammation and oxidative stress—which can cause your skin to look dull and uneven—in addition to keeping you hydrated. And while we don't consider Glossier in the business of "anti-aging" products, we'll happily take the added benefit of keeping our hands looking as youthful as possible.
In terms of scent, the brand has reimagined its Glossier You fragrance, which is sure to delight fans, though we
'
d love a fragrance-free option to better protect our thoroughly chapped hands. Still, we wouldn't mind pulling the adorable bottle out of our bags to share—or, as is more likely at the moment, leaving it on our coffee table for easy moisturization during the at-home workday.
---