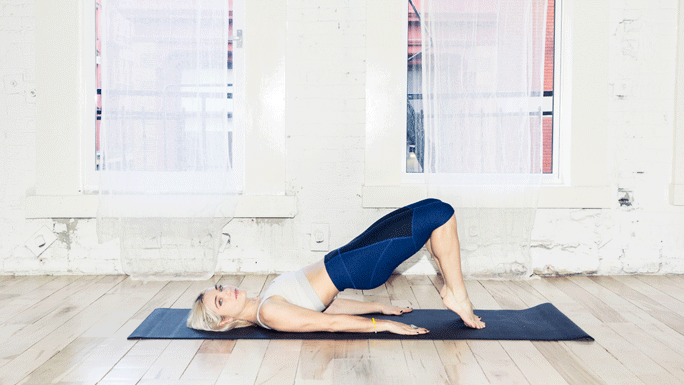 Fitness
The Definitive Guide to Working Out at Home
All the best classes from our favorite studios.
Raise your hand if you're ready to resume normal life! For this writer, working from my home office full-time is the norm, but that's accented by daily trips to the outside world—Pilates, dinners with friends, afternoon espresso interludes, walks through the neighborhood with my wallet. But all of that is on hold right now, because Pilates is closed, we have to stay six feet from our friends, coffee shops are shuttered, and wallets are temporarily unnecessary because no one is going into any stores.
Though I am still taking daily walks and runs through North Brooklyn, some people don't have the luxury of going outside at all right now, especially those with serious immune issues who live in urban areas. Even those of us who are still braving it in the great outdoors still need a little supplementation—running and walking is lovely, but I'm used to near-daily Pilates, and I am
jonesing
for my routine.
But—not to worry. We've compiled a list of our favorite studios that offer online workouts, and the list is
impressive
. Lots of studios are making their first forays into the digital fitness world (hi,
New York Pilates
!), and though we'd personally rather make the trek to these boutique studios to take an IRL class, we're super grateful that there's another option in these troubling times.
Ahead, discover our favorite online studios—because we don't know about you, but we're
not
giving up on our fitness just because we're stuck inside 75 hours a day. 
---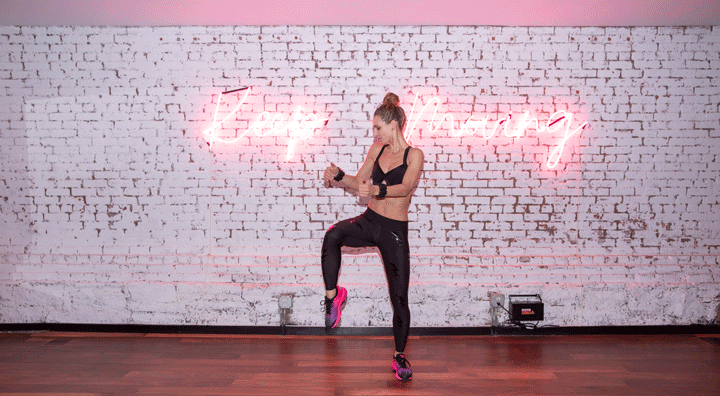 DanceBody
Dance your ass off from the comfort of your own home. Plus: No one will notice when you completely bungle the routine. Minus: You're not surrounded by other confused dancers, and you can't riff on their energy. Either way,
DanceBody
is a blast in person or at home, and we're so grateful they offer online classes. They're offering 50 percent off for your first month.
Modo Yoga
North Brooklyn's favorite hot yoga studio has moved all their classes online for the moment, and they're all free, or, for those who can afford to pay, by donation. For those of us who live in NYC and have out-of-control radiators (not me anymore, but I've been there), it might already feel like a sauna in your apartment. If not, you can always crank the heat up to really feel as though you're in Modo in person—or just, you know, enjoy the yoga at a normal temp.
New York Pilates
This is one of our go-to studios, and though they haven't launched classes yet, founder
Heather Andersen
announced this week that
NYP
would be temporarily closing all studios and going digital very soon. We don't know about you, but we can't
wait
.
Yoga Works
The New York–based studio offers tons of online classes and even offers a free trial for those of us who aren't fully on board with the idea of
om
-ing solo.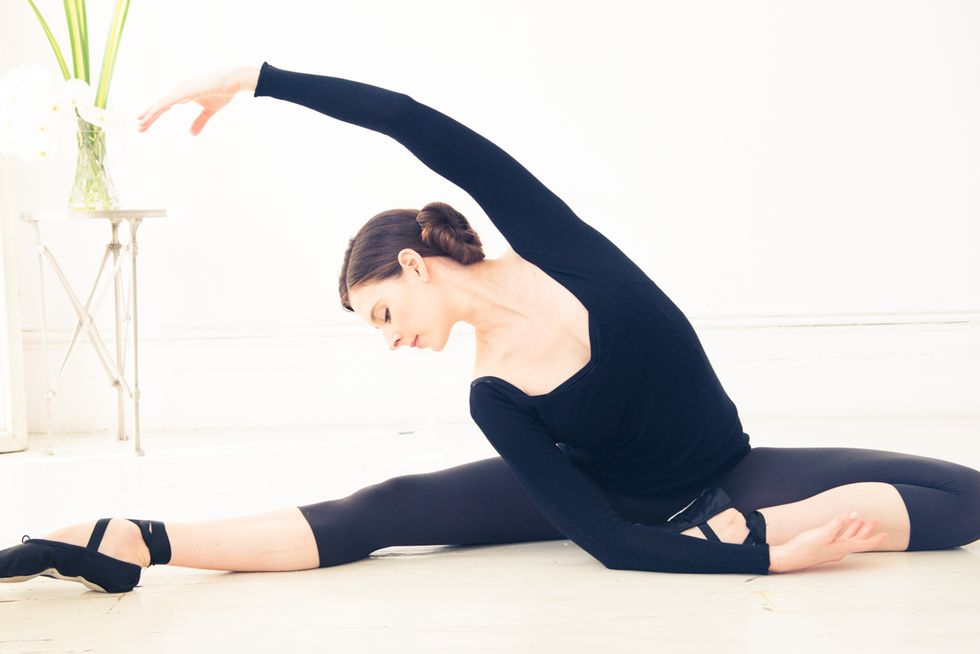 Ballet Beautiful
Plié your way through this crisis with these ~v~ elegant online classes. You might emerge from all this a few shades paler (for various reasons), but at least your muscles will be longer and leaner. Use the code BBMARCH20 to get your first month for $16.99.
Alo Yoga
Alo offers unlimited yoga, fitness, and meditation classes from their very sleek platform, and they, too, offer a free trial. Their classes even include skills-based sessions—now's the time to learn how to do a handstand or stretch into splits, amirite?
Popsugar Fitness
With kickboxing, Zumba, and something known as a "Pilates bikini workout," Popsugar features a variety of guest fitness teachers doing what they do best. I did a 25-minute Pilates class featuring
Amy Jordan of WundaBar Pilates
(with studios in NY and CA) on one of my first days of self-quarantine (or what I'm calling "quarantine-lite"), and I found it to be an OK challenge if you're looking for something short and sweet.
WundaBar
Speaking of WundaBar Pilates, you can keep it tight thanks to their plentiful online classes. They're offering a
seven-day free trial
and 40 percent off subscriptions with the code WUNDAFIRST. If you don't know, now you know.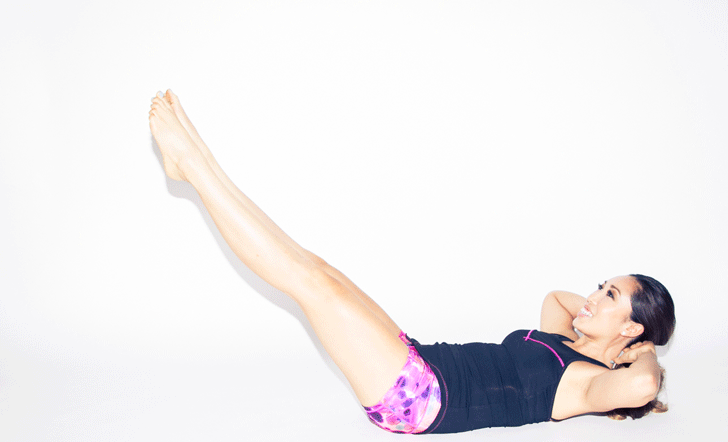 Blogilates
With offerings including a "
14-day quarantine workout plan
," the coronavirus is really giving
Blogilates
an opportunity to shine. The online platform is chock-full of toning exercises you can do from home, so roll out that yoga mat and get to work on your abs, if you're into that kind of thing.
Yoga with Adriene
This YouTube channel boasts six million subscribers and tons of videos, from a "30 days of yoga" challenge to whatever a "
yoga kiss
" might be. Namaste.
Core Power Yoga
This studio is releasing a collection of online classes for free, to get you and yours through the coronavirus. They're adding new classes every week, so—stay tuned, literally.
Peloton
Oh, you thought Peloton is only for those of us fancy enough to have a Peloton bike at home? Nope. They offer yoga, meditation, strength, cycling, running, and other classes through their app, and it's free for 90 days right now.
JetSweat
This is your one-stop shop to all things boutique fitness. Including studios like ModelFIT, Bari, the Woom, and many others, pop in here to ensure you won't get bored WOAH (that's working
out at
home, duh). See you guys on the digital mat.
Want more stories like this?
21 Funny Shows and Movies to Stream Right Now
You're Probably Making These 3 Exercise Mistakes
Feeling Anxious? Try One of These Products for Some Quick Relief