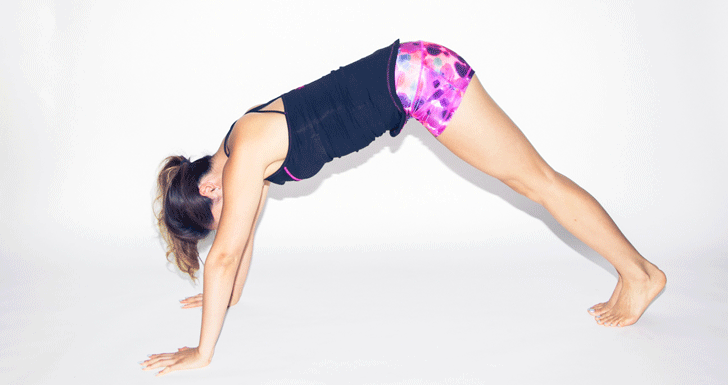 Fitness
2.6 million YouTube subscribers can't be wrong.
Renée Rodenkirchen
You don't have to have an overflowing iCal to come to the realization that making time to exercise—whether it be comprised of gym time, a cult-favorite class or even walking instead of resorting to Seamless—is pretty damn difficult. Unless you have the kind of ironclad discipline required to hit the gym at the crack of dawn or on your lunch hour, we're willing to wager that come the afternoon and evening, a glass of wine and Netflix are likely to win out over anything involving sweat or even, uh, putting on pants.
---
Begin by sitting on your tush, with your right leg crossed over your left. In one huge sweeping motion, press your top leg out straight in front, then pushing it all the way back so that you're seated. Then bring it back to the starting position. Repeat for 10 reps.