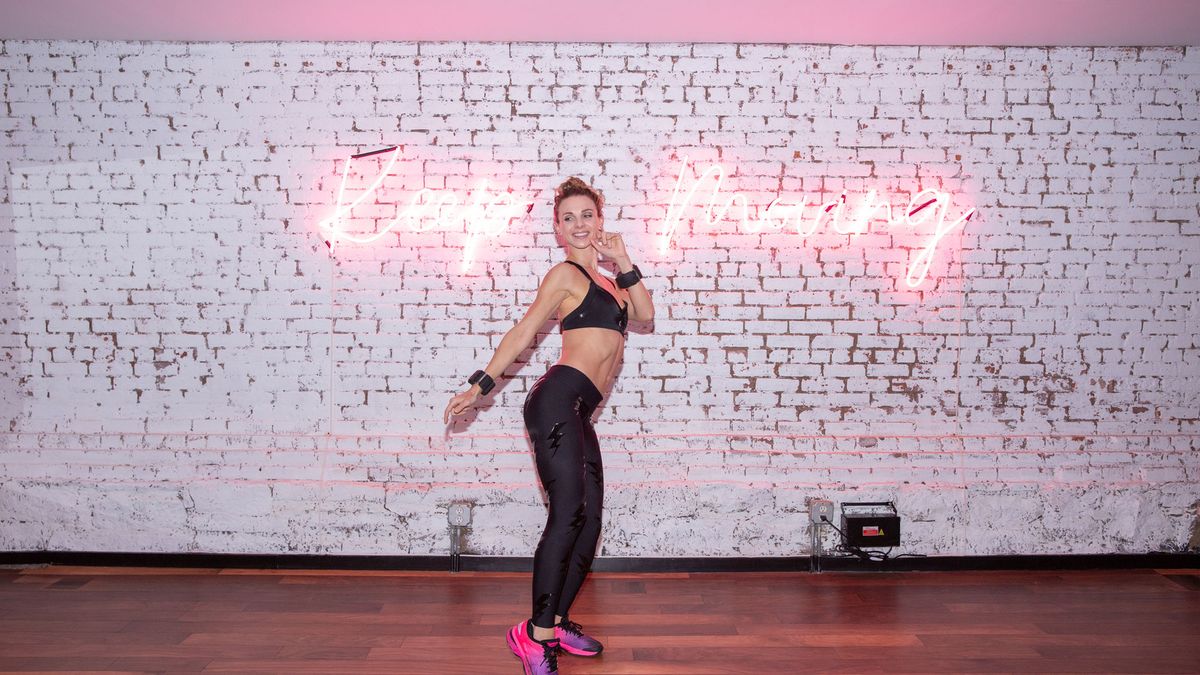 Fitness
Or bring the dance floor to your workout.
Alec Kugler
Whatever you fancy, whether it's a workout or a dance session, or have an affinity for both, we found an exercise routine that checks all those boxes. Founder of
DanceBody
in NYC 
Katia Pryce
 put together some heart-pumping and toning moves that look so good, you could bring them to the dance floor. Or, better yet, you bring the dance floor to your living room. Either way, it's a win-win double whammy.
---
---
Move #1
Pop + Press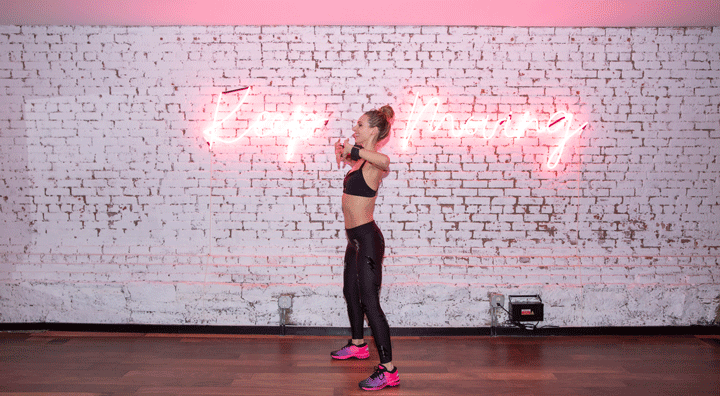 "Pop your chest forward while bringing your hands back. Then press one arm to the side as you pop your chest again."


---
Move #2
Diagonal Dip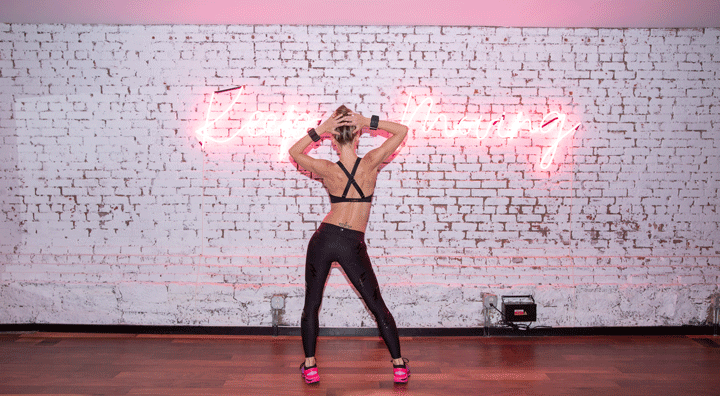 "With your hands behind your head, push your hip up and out on one side. Then bring it down and out to the opposite side, sitting your weight into your heel."


---
Move #3
Hip Twist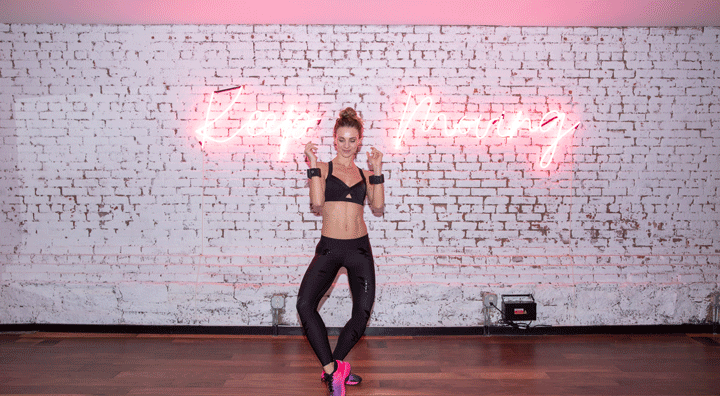 "Standing with one leg in front, with your knee open to the side, twist your hip inward and move it upward. Then bring the hip back down and open your knee."


---
Move #4
Full-Body Roll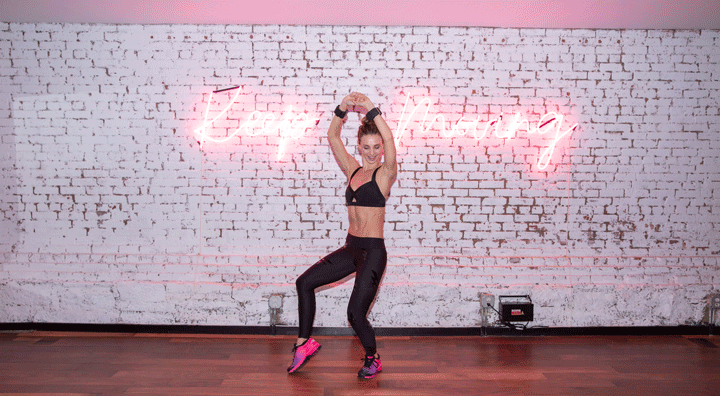 "With your hands clasped overhead, wave your body into a roll starting from the top, floating to the bottom. Push your chest, naval, and hips forward, and then allow them to fall backward."


---
Move #5
Back Into It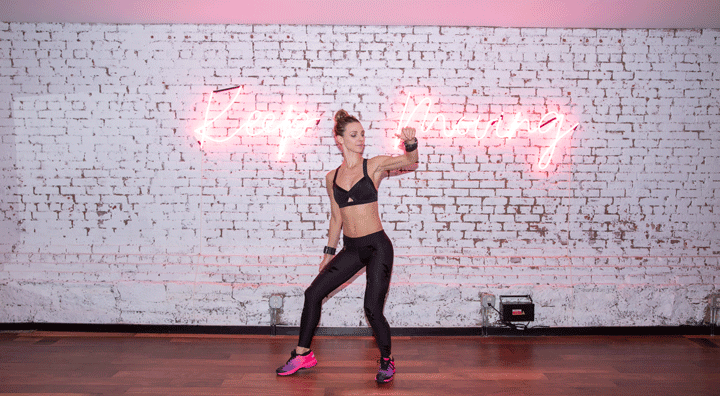 "With one arm stretched out, push your upper body down towards the floor, and then allow it to roll back up, starting with your head."


---
Move #6
Disco Pull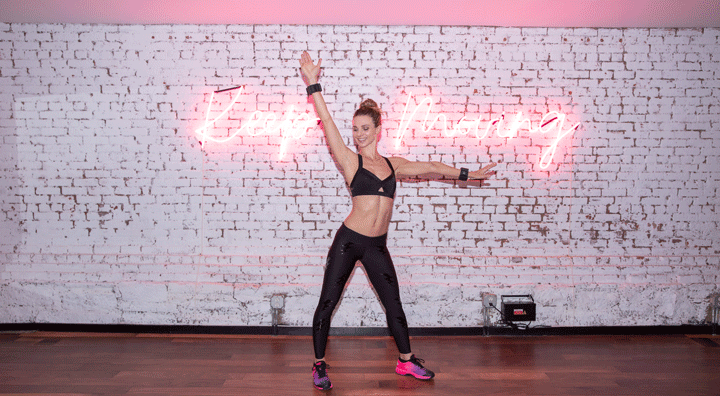 "With one arm stretched overhead and one arm stretched to your side, pull the high arm up and down. Let your hips follow that action."


---
Move #7
Crazy Legs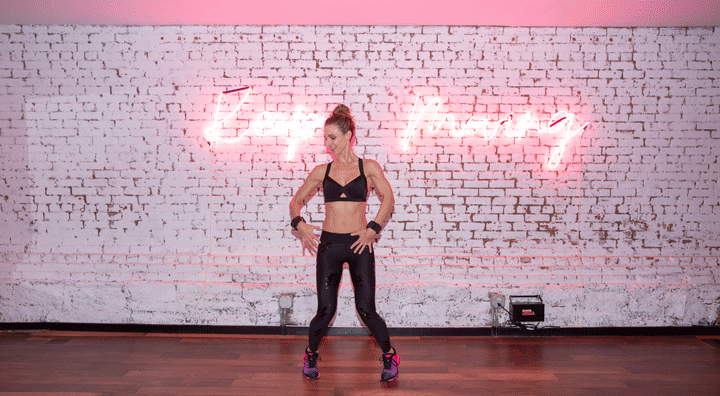 "Bending your knees, with your legs together, invert your legs in and out on the balls of your feet, and open one arm, then the other."


---
Move #8
Sock It To Me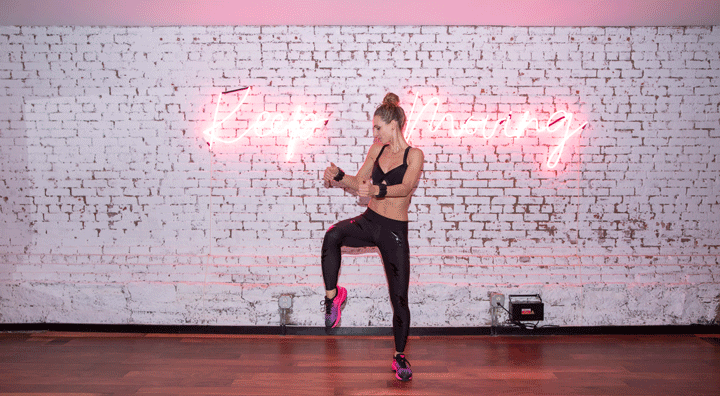 "Put on those socks! Lift one knee up high so that you can reach both hands toward your foot."



---
Move #9
Hi-Lo Hips