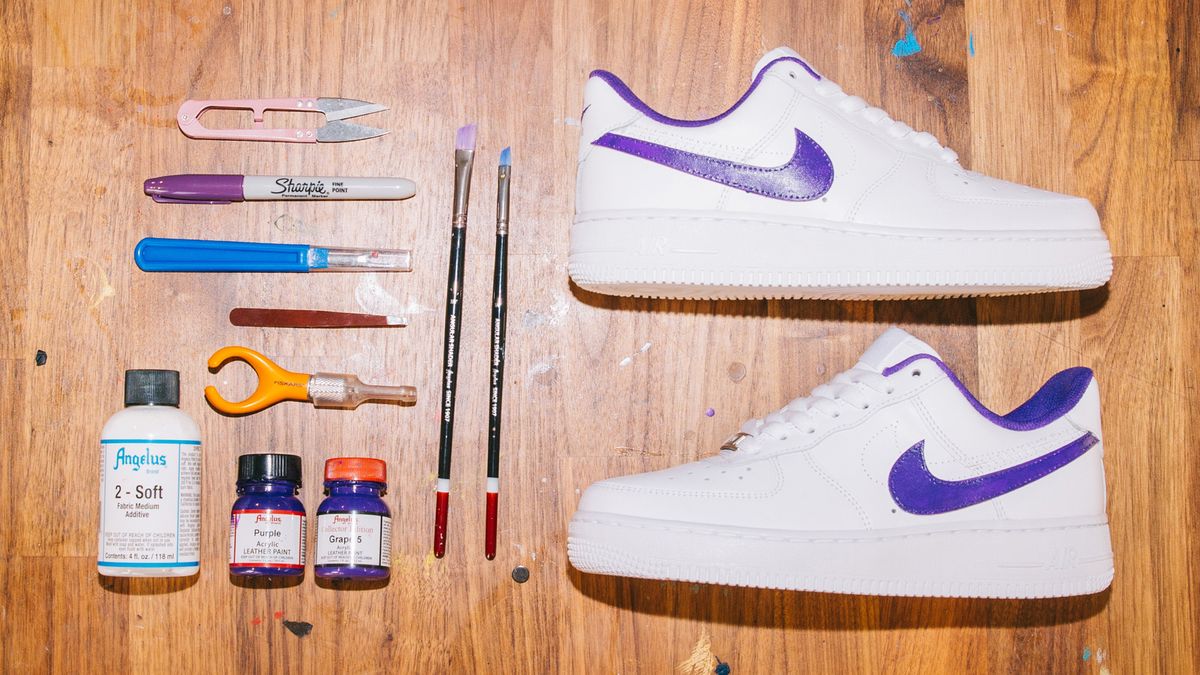 Fashion
It all went down at Toronto's Mack House.
Renata Kaveh
I loved crafts growing up. Friendship bracelets, paint-by-numbers, origami, sand art, beaded key chains, spin art (am I aging myself?)—you name it, I was doing it. Even though I wasn't overly great at it (let's just say I don't have the artistic gene). All of this is to say that when Nike, Jordan, and a slew of other brands got big into sneaker customization, I was all over it.


---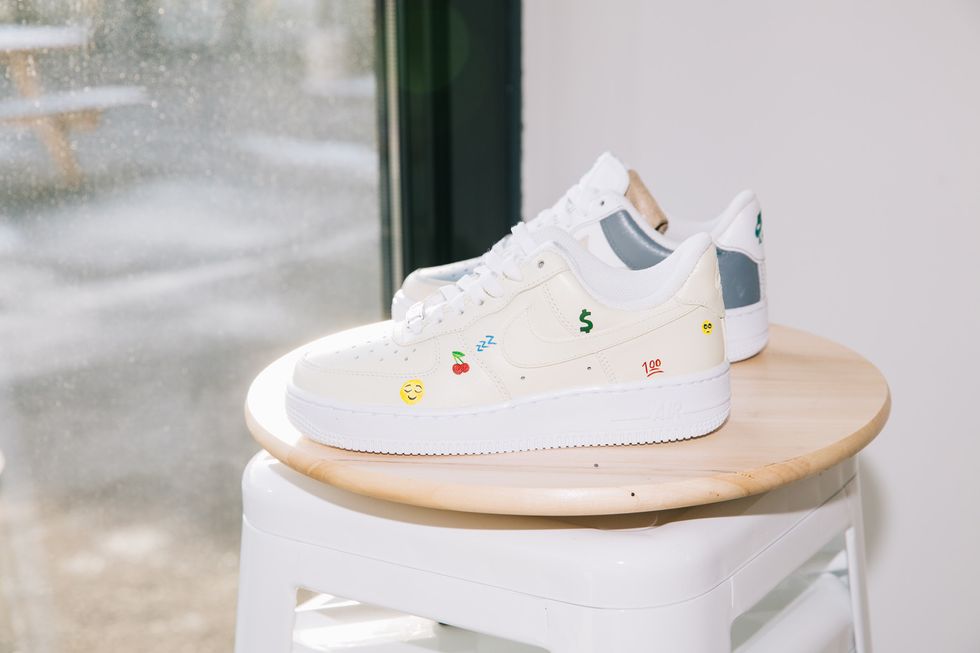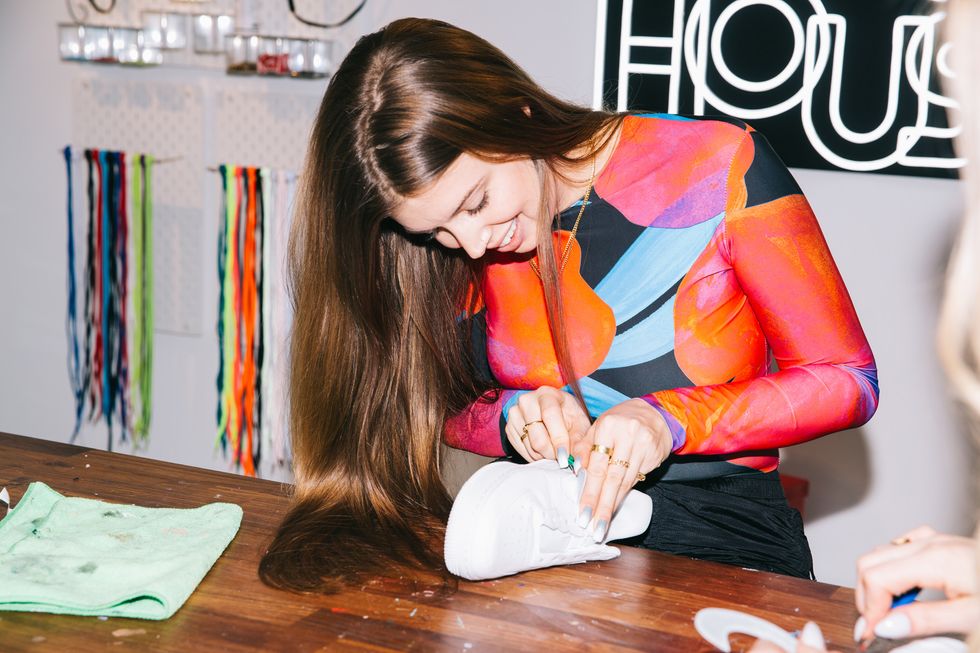 I caught wind of
Mack House
, a brand-spanking-new self-serve sneaker customization studio in Toronto. Before I had even finished scrolling through
the company's Instagram
, I knew I had to try it out. So I reached out to
Shelby Weaver
, founder of the studio, which is located at Stackt, the city
'
s innovative market made of jet-black shipping containers. As soon as I arrived at the space, she walked me through all the options I had to personalize my fresh white Air Forces; there was everything from paint (the same kind that Nike and Jordan use) to stamps, lace caps, stitching options, new materials to add, and the list goes on and on. I
'
m bad at making decisions on the spot, but I came into Mack House knowing that I wanted to include purple in some way. I also had come across a picture of a shoe with a Swoosh unstitched and restitched lower down, and I wanted to re-create that on my shoe. I explained it to Weaver, and she suggested I also paint the inside of the sneaker purple—something that I didn
'
t even know was possible. From there, we immediately got to work.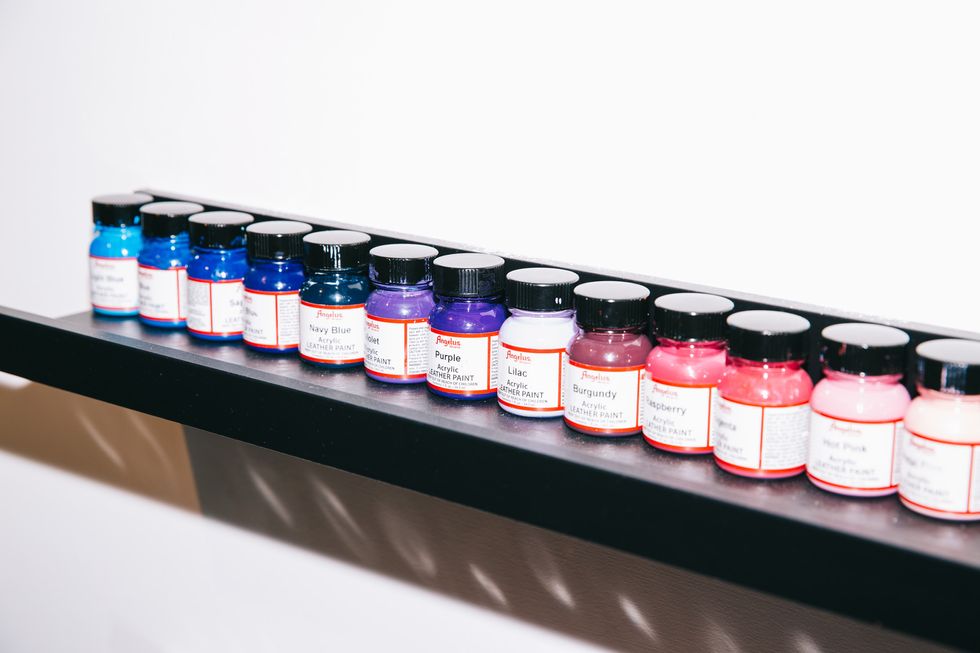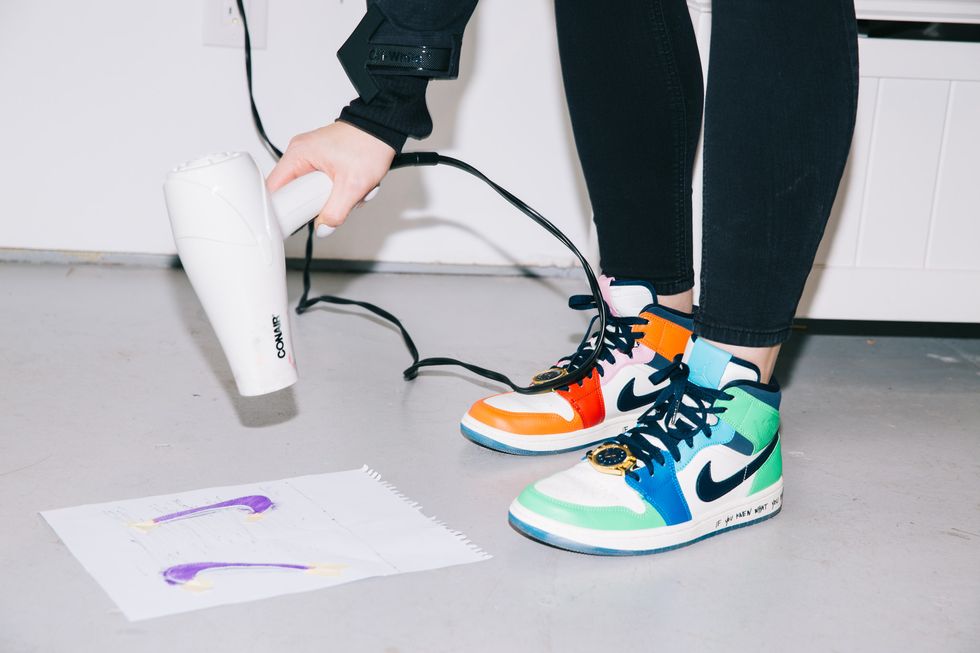 The first thing was to move the Swoosh down an inch or so, and so the first order of business was using a stitch ripped to remove it from the sneaker. TBH, this was the most meticulous and time-consuming step—I had to be careful not to pull on or rip the wrong thread, and you want the Swoosh to come off as smoothly as possible. Once that was completed, it was time to paint them. My color of choice? Royal purple (purple is my favorite color, but I
'
ve had a hard time finding the right purple that doesn
'
t feel too pastel or on a sneaker that was too over-the-top). It took about four to five coats, drying each coat with a hair dryer in between to get them perfect, and then we moved on to painting the inside of the shoe, which I also wanted to be purple.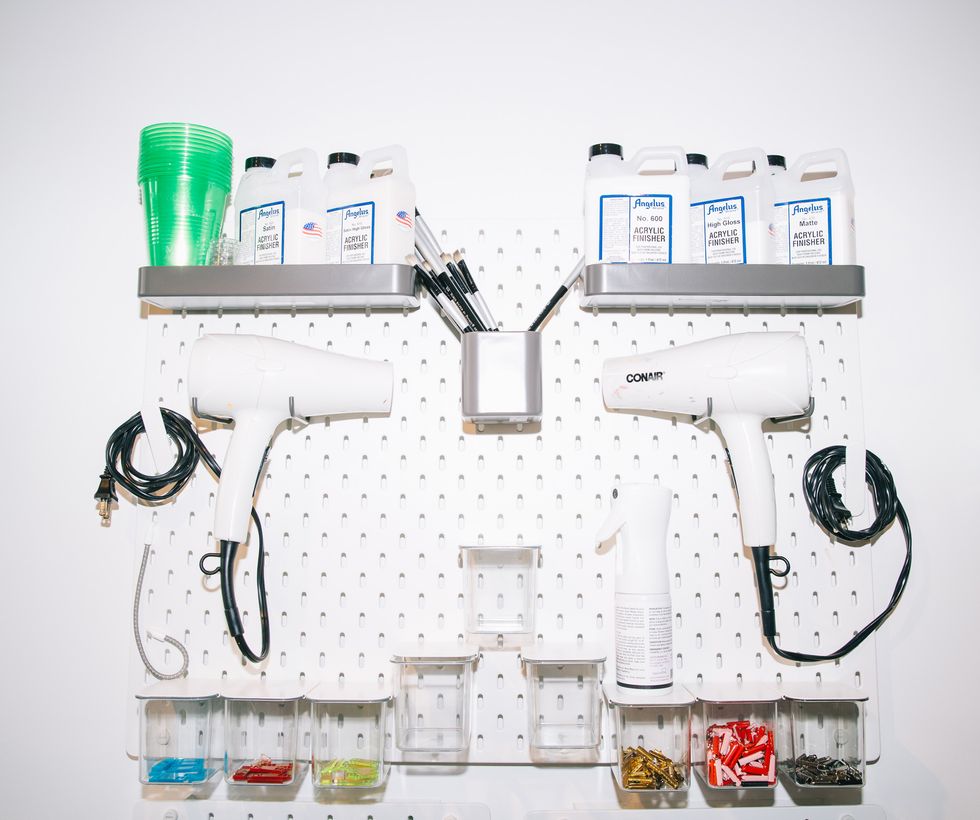 I wanted to keep the sneakers fairly clean-looking, so I only made one other change to the sneakers by turning the Swoosh on the back tab purple as well. This step was the easiest of them all, with Weaver showing me how to do it by pushing a purple Sharpie marker into the threading. This causes the ink in the marker to bleed into the threading of the Swoosh, perfectly covering it in the royal purple. It was the most satisfying step of them all.