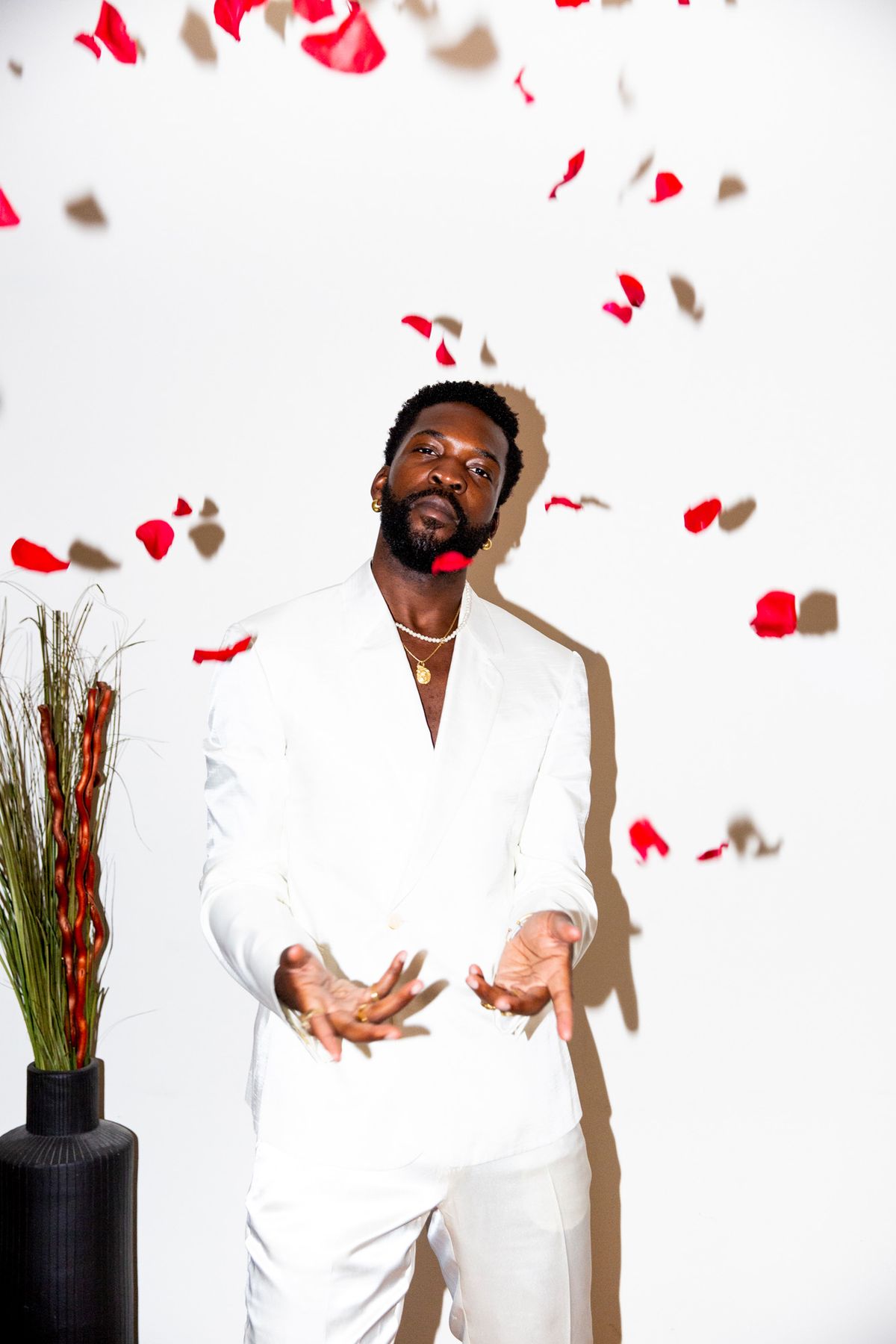 Closet
Alexander-Julian Gibbson's work—and wardrobe—is a gift to us all. New York.
Tim Buol
Was the flame emoji dreamt up with stylist, editor, and creative content specialist Alexander-Julian Gibbson in mind? Perhaps not, but the idea is plausible. Words definitely don't do Gibbson's sartorial eye or approach to dressing justice, and when he shares his personal wardrobe choices—among them leather jackets, ankara-print pants, snakeskin boots, and stacks on stacks of gold jewelry—it's that flame emoji that friends and followers post in droves. "I think my sense of style comes from my Nigerian mother," Gibbson tells us from his Brooklyn apartment. "I'm not always in an African piece, but there are aspects of African wear that I put into my everyday clothes. So it's colorful, bold, and… it's over the top." We first came to know the Houston-born, Howard University alum when he wrote about six Nigerian creatives at the forefront of Afromoderinsm for
Coveteur
, and have since followed his every project (and outfit) with fervor. There was his delightful piece on the black cowboys and cowgirls of the Bill Pickett Invitational Rodeo for
GQ
, a scorching photo diary of summer in Bed-Stuy (which he styled
and
shot) for
Galore
, and most recently, a ravishing editorial for
V
, in which Gibbson traveled to Moscow to capture the city's decadence through the lense of MBFW Russia looks. "There are three things that a lot of my work centers around—style, travel, and culture," Gibbson says, "and in the best world, all of those elements combine and I get to do a story whenever I travel somewhere." Our best world? An afternoon with Gibbson discussing everything from Margiela boots and Emmy Kasbit looks to the greatness of HBCUs and his experience working in fashion. That conversation—punctuated by Gibbson's exceptional style—ahead.