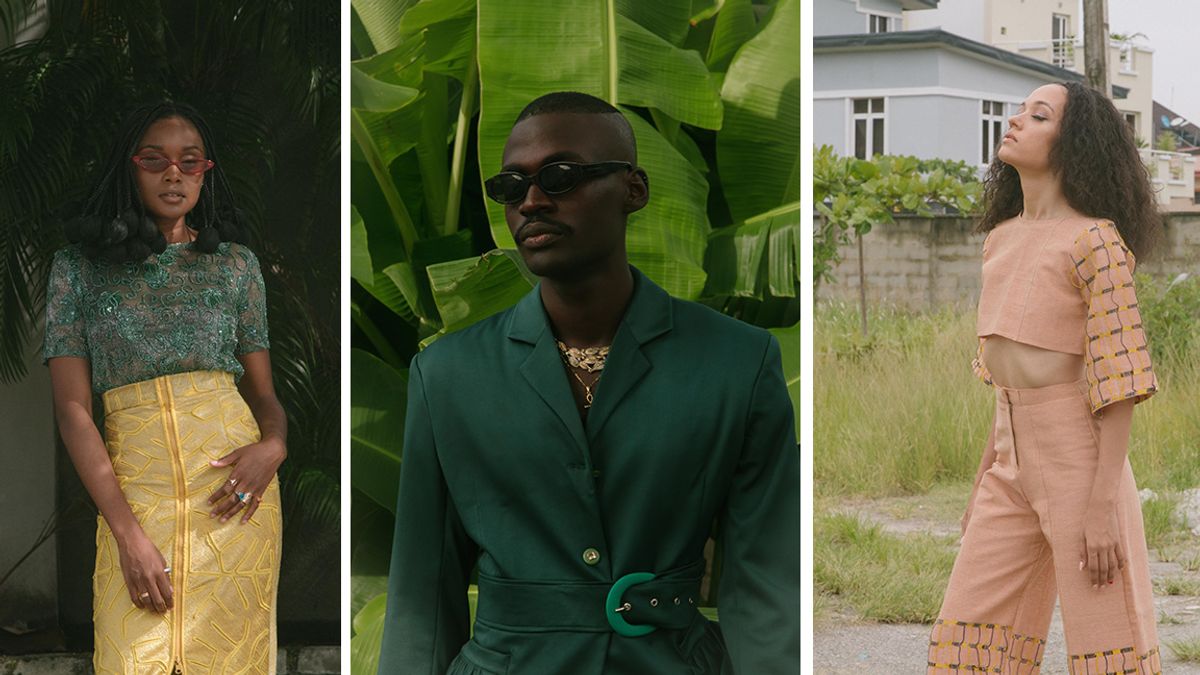 Culture
Meet the new wave of talent proving Lagos is the coolest place on earth.
Daniel Obasi
In April,
Naomi Campbell
, Skepta, Tinie Tempah, and many of fashion's top black models and editors flew to Africa's fashion capital to participate in one of Nigeria's many fashion weeks. It's here that Campbell met with the president and called for the start of a
Vogue Africa
. Although this was a spectacle that many count as the beginning of Africa's fashion moment, artists in African countries have been cultivating a scene and establishing taste in the industry long before the call of fashion legends.
From South Africa to Nigeria, to Egypt and Kenya, they've served as inspiration to some of the world's most renowned designers and musicians (albeit they're often improperly credited) and created the beloved music genre that combines elements of West African musical styles and American funk and jazz influences that we now know as Afrobeats.
Gifted with a deep and rich history of art, clothing, and many, 
many
languages, today's African artists have imagined up a world where these traditions are brought into the 21st century, a cultural aesthetic popularly known as Afromodernism. Nigeria has served as a fashion and music hub for this culture cultivation, leading the pack of African creatives. Being a second-generation Nigerian-American, my fashion influence is primarily via the diaspora, so I make it a point to return to the motherland periodically to drink straight from the fountain. This time I went to Nigeria and gathered some of the new class of influential creative artists for a roundtable shot by
Daniel Obasi
, the 23-year-old photographer/art director who has been capturing the beauty of these creative minds, including his own, for the past few years. They say humanity started in Africa; if so, Nigeria was definitely where they got fresh first.
---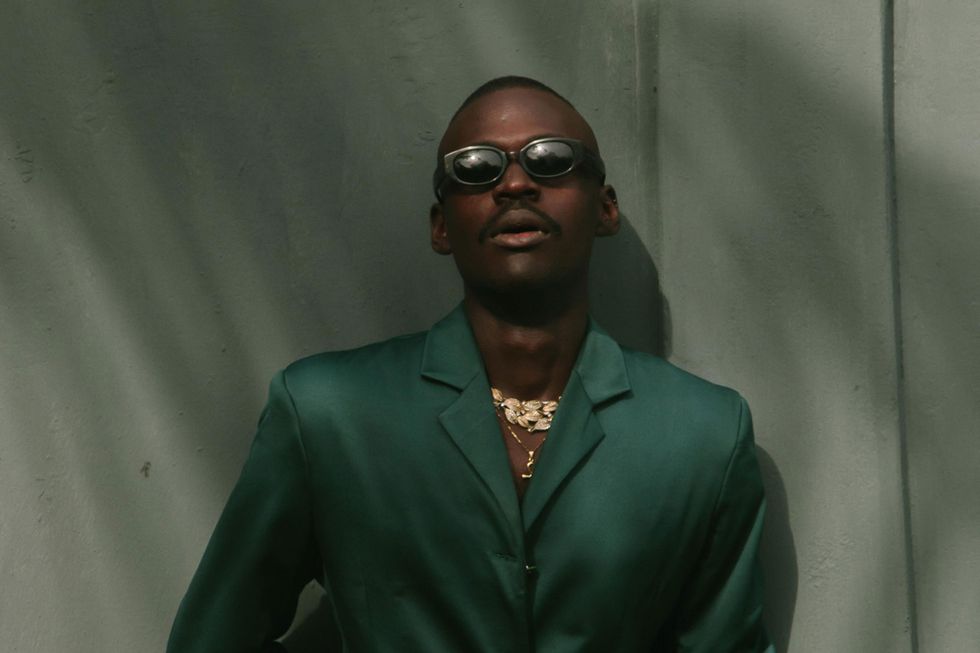 In the past, creative work as a Nigerian has always been a bit taboo. How would you explain to your grandmother what exactly you do?

"My dearest grandmother, rest her soul, would be confused if I said that I work as a creative consultant. I'd tell her I'm the guy you want in the room whenever there's a creative goal to be achieved. I wear multiple hats in fields of photography, videography, writing, style, graphics, music production/A&R. I also DJ under the moniker Joiné. It's the breadth of my artistic ventures that allows me to give direction that is simple but critical."

What was your career plan before creating full-time?

"I actually wanted to be a geologist. I have a master's degree in geology from UCL, so it's crazy I'm out here in Lagos doing the furthest thing from it. Halfway into university, I was fairly clear about where my passions were but had two more years of juggling the familial ideal [of being a doctor/lawyer/engineer] and as a creative."


How has living in Nigeria inspired your work?

"Prior to my return from London, my work was never relating to the African experience, but yooo, Naij is lit. I noticed facets of life I had forgotten. The formerly familiar became the new inspiration. My work now focuses on life on the continent as it is, with a sensitivity to how the world is programmed to perceive her. The world has been sleeping on Africa, but now we have a chance to change the narrative through all forms of creativity."

Do you find it difficult branding yourself as a multifaceted creative?

"It's difficult because people want to put you into a box they can understand, and I don't blame them. I think it's really a result of the university system. Everyone's meant to come out with a certificate that says you can do 'this thing' in a professional setting for someone else, and you've been endorsed by people who've done 'this thing' all their professional lives. I endorse specialization and think it's necessary. I wouldn't have a dentist deliver my baby, you know? But when we're talking about being a creative, there's only so much that even a mentor can do for you. I believe in the internet and in myself because great artists of the past were philosophers, scientists, painters, sculptors, and many more 'things' over their lifetimes, and they learned through observation."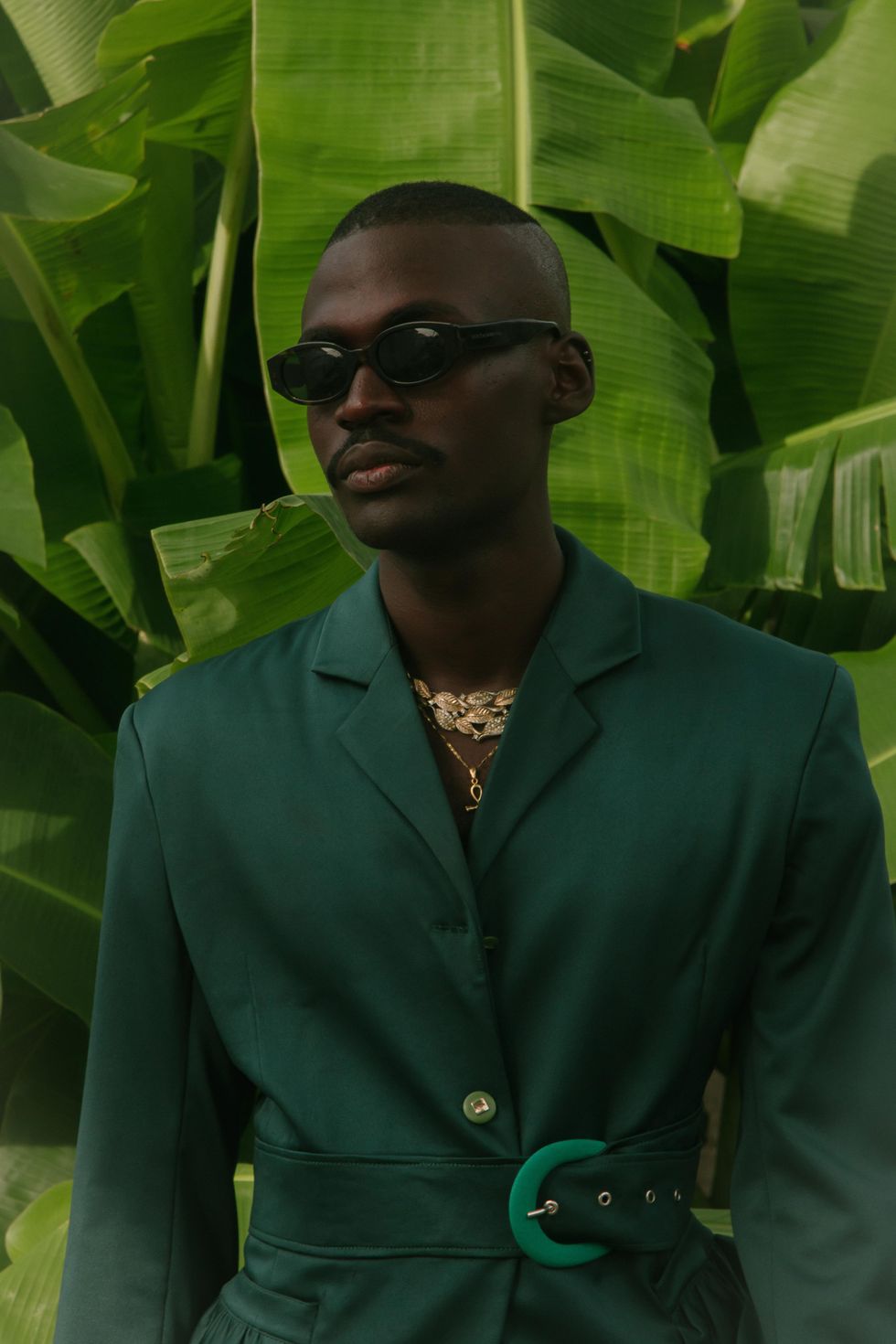 What was one of your most fulfilling experiences as an artist?

"In general, I'm most inspired when I know I havet mental real estate in other minds. I recently got an email from a kid in Nigeria just reaching out to say he was inspired by my work. That was a real moment."

Why is collaboration so important?

"We need each other's support as creatives. You can't do this thing alone. We have to support each other and do what we can. Because to the outside world we're all just 'African creatives.'"

Who is your dream collaborator?

"I'd always say Pharrell. Just because he's bodied a number of fields in his time. I saw an interview Pharrell did talking about the state of our generation. Rebels without a cause bar the state of society, going against all paths set before us to do what makes us happy. I think he's got a good read on a lot of things and high-key needs to be protected at all costs, haha.

"Honorable Mention: Donald Glover."


---
Age: 28
CV:  Designer of Orange Culture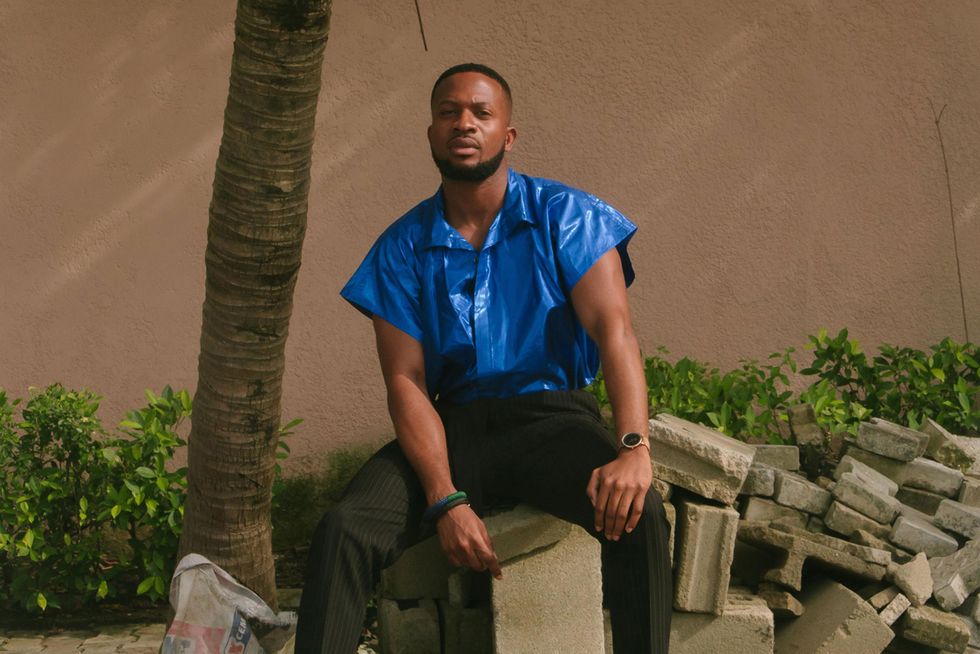 How would you explain to your grandmother what exactly you do?

"I would explain it as a part of necessary general progression. What worked for their generation careerwise unfortunately isn't sufficient enough for our generation. Fashion is a financially viable industry as long as you are dedicated to do the work and able to stand the time. Designing isn't a hobby for me, it's a lifestyle."

What does Orange Culture mean?

"Orange Culture as a brand stands for individuality and uniqueness no matter what the world says. It's a culture that supports and harbors outsiders. It's a place where your voice is amplified and your differentiating qualities are celebrated. It's about more than just the clothes, it's a lifestyle brand of acceptance."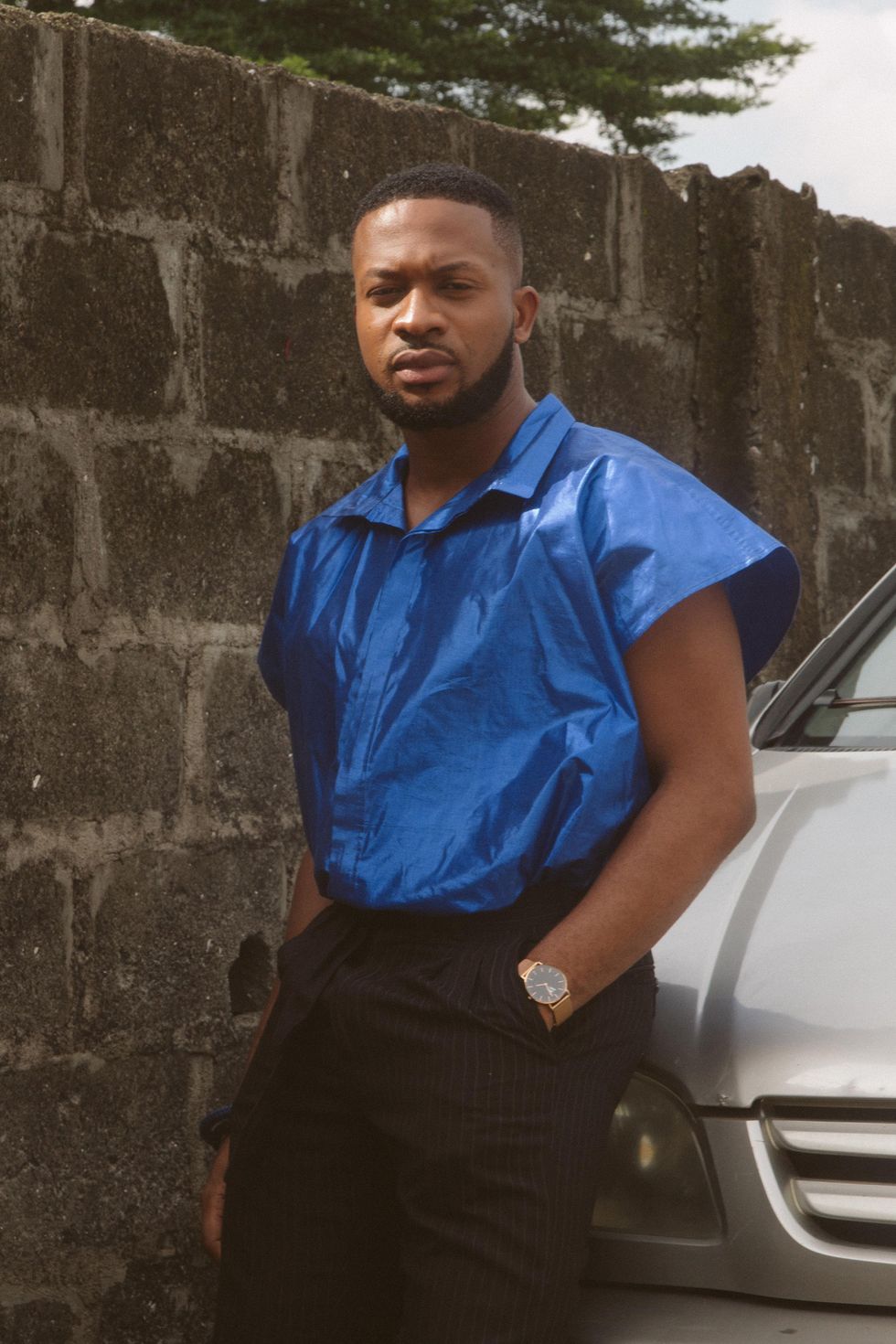 Your line has always pushed for androgyny. Is that something that developed as inspiration from living in Nigeria?

"It developed from the way I saw hyper-masculinity ingrained in our society growing up. It developed from watching men mismanage their emotions because they weren't taught how to express them."

Tell us about one of your most fulfilling experiences as an artist?

"There are a few: Being in Paris at LVMH and being told that my work, my voice, and what my brand represented was important by the industry. Every time I see a customer I don't know wearing a garment in a country I don't sell in. The times I've been able to give people a voice, like I did with my AW17 collection, which was a collection about abused boys in high schools. These are the kind of moments that changed everything for me."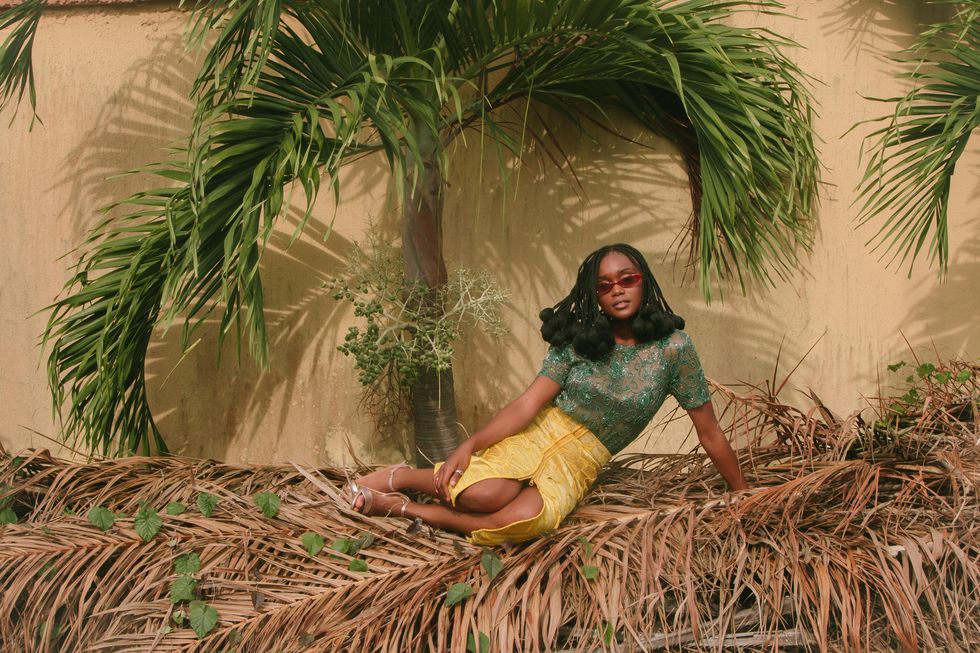 How would you explain to your grandmother what exactly you do?

"I think Nigerian parents simply have expectations of excellence for their children. Fortunately for me, my family trusts me and has witnessed my persistence, courage, and hard work. Also, growing up it was important that home was a place where we can be supported to chase even the road less traveled—as long as you have a plan and you still yield to instruction, correction (of course), and advice."

What was your career plan before creating full-time?

"That answer for me was always simple: Music is my most natural form of expression. I have always been a singer and songwriter, and I have always been an artist. We don't choose our gifts, we just choose whether or not (and how much) to indulge them. I didn't have peace pursuing anything that wasn't music, and I'm fortunate to have realized sooner rather than later that greatness in anything requires intention and dedication."


What is your style MO?

"When it comes to fashion, I definitely believe in comfort, and not only in the physical sense. I became very comfortable in my skin early on and never really wanted or needed to fit in. So I wear (and style my hair) in a way that makes me feel like myself. I definitely understand that fashion is such a powerful form of self-expression, but I wouldn't say I am particularly fixated on how people will perceive me, and rather more concerned with how what I am wearing makes me feel!"

What's next?

"My next project is going to represent a true reintroduction to Falana. It has been a long process, but I was able to give birth to a sound that I think accurately reflects the artist I want to be. I wrote and produced every song on the project and worked with some amazing folks to take some of the tracks to the next level. My music will always be a blend of my imagination and all the sounds and experiences (both musical and personal) that I've have had in my life."


---
Age: 31
CV: Host of Nigeria's premiere entertainment TV show, 53 Extra +  plays "Nneka" in Castle and Castle, Nigeria's first legal drama
How would you explain to your grandmother what exactly you do?

"My grandmother was a progressive woman for her time and was even one of the first female lawyers in our state. I would have told her in regard to my presenting work that I was a TV journalist reporting on social affairs, words that she could relate to. I don't know what she would have thought about me as an actress, but if she had seen me in my new TV series, Castle and Castle, where I play a lawyer, she probably would have been proud of the fact that I was portraying a character that stood for social justice."

Did you have a different career plan before creating full-time?

"Straight out of Warwick University, I went into working for film producer Damian Jones part-time as an assistant. I also worked as a sales assistant in Matches, a fashion retail chain in the UK, to supplement what I was making. After I had worked on one of our productions, 'Sex Drugs and Rock and Roll,' as a base runner, I realized whilst watching the actors work that I needed to put all my energy to pursuing my acting dream and so left and went to the New York Film Academy to develop my 'acting for film' skills, as prior to that all I had done was theater work."


How did you get into what you're doing now?

"I moved back to Lagos because my stepfather passed away while I was in New York. It was a loss that really impacted my family and my mother, so I decided after the funeral was done to stay a little longer in Lagos to spend time with Mom. Whilst here, I realized that there had been developments in the industry; at the advice of a friend, I auditioned for a show now known as 53 Extra, which I got. A few weeks later, I was training in Jo Burg and so began my TV presenting career. Eight years later I'm still in the industry."

In those eight years you had a beautiful daughter. How did becoming a mother affect your career?

"Becoming a mother forced me to fine-tune my goals and pull focus on my career. I've made clearer targets for myself and also maintained standards I wish to keep going forward, to value my worth and be unapologetic about that. I think becoming a mother made me realize that I had to fight harder because these are the lessons I want to teach my daughter, and I want to lead by example."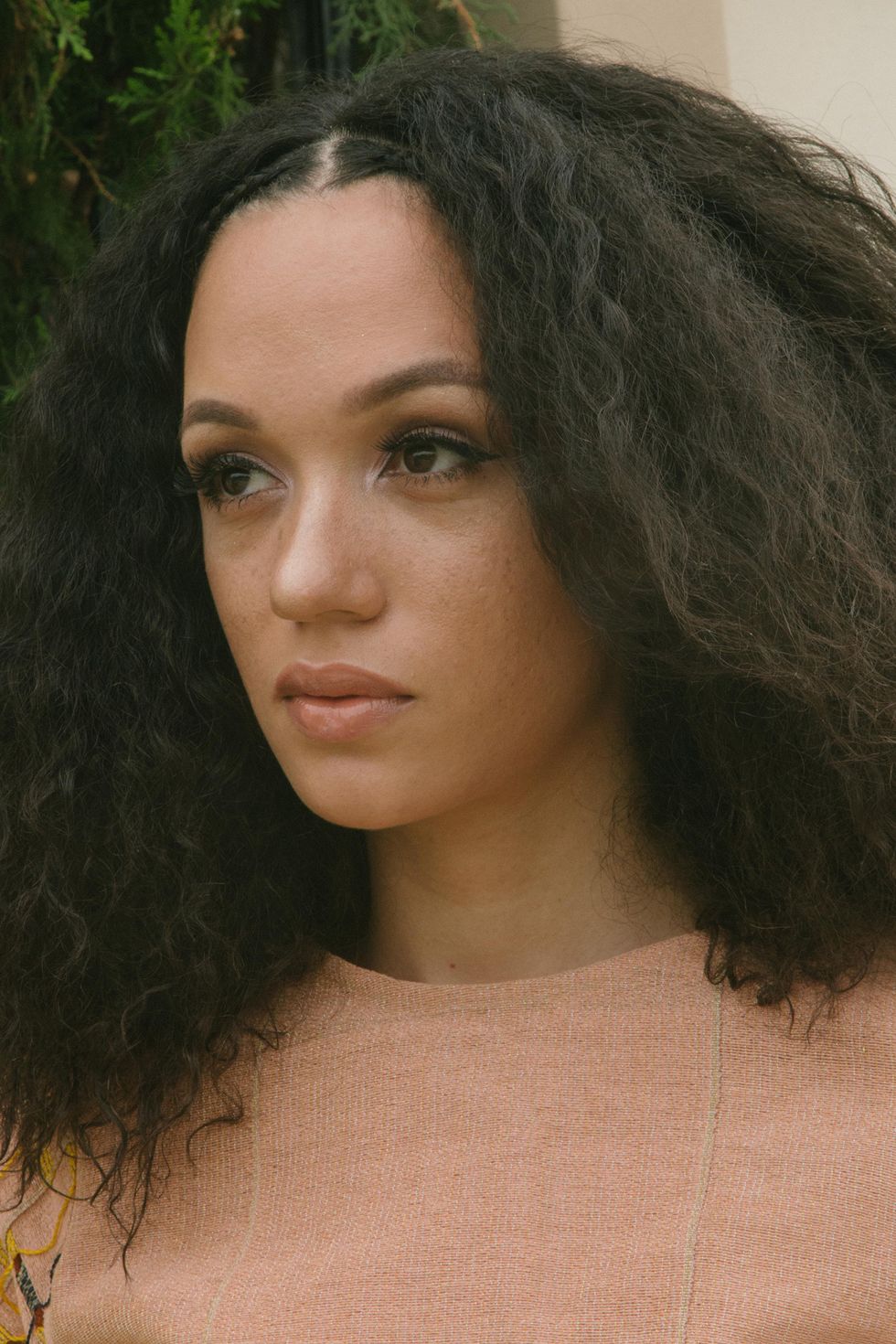 What has been one of your most fulfilling experiences as an artist?

"I hosted the Channel O Africa Music Awards, and it was a huge achievement in my time served as a presenter to be offered such a big platform representing myself as a Nigerian on an African platform to an African audience. I felt validated and I felt accomplished—if I could handle this, I could handle anything."

Collaboration seems to be important in the Nigerian creative circle; why do you think that is?

"In an industry like ours, where we lack funding opportunities to pull together the kind of projects we envision, we have to pool resources to be able to push forward as 'no man is an island.' I also think the more creative minds working on something, from different perspectives and experiences, can only enrich the quality and experience of any creative project. Particularly something like film, it's so important to share the load of something as challenging as a film project, which has so many balls that need to be handled, one man juggling all that will always drop the ball."

Who is your dream collaborator?

"I would love to work on a David O. Russell project. I love the combination of humor and humanity in his work, and also he pulls the most amazing cast. I think my love of Jennifer Lawrence stemmed from his work with her, so it would be the most amazing thing if I ever landed such a gig and she was attached to a project; two birds, one stone."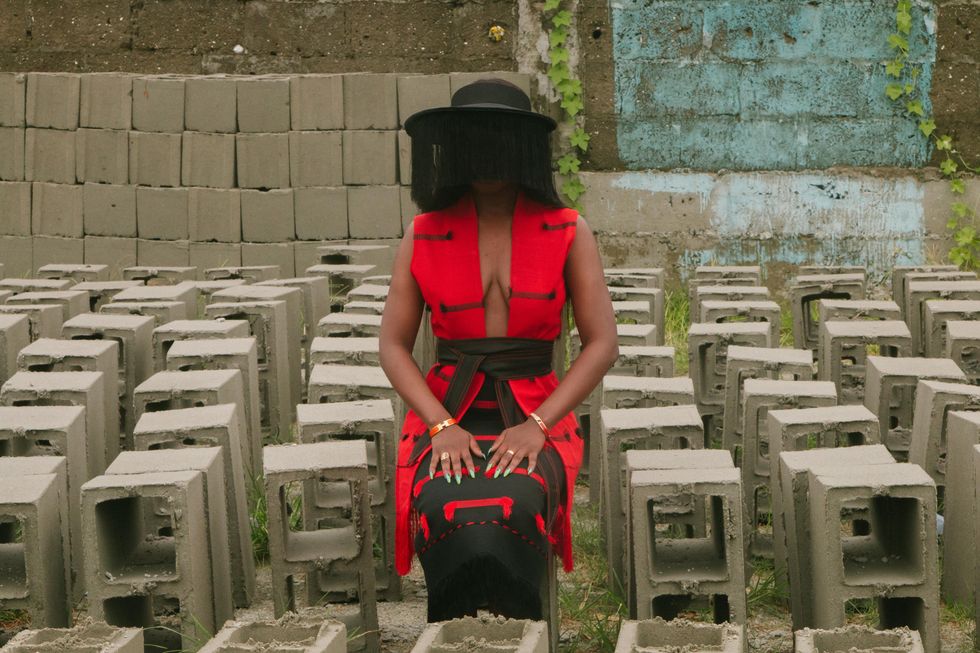 What was your career plan before creating full-time?

"Pretty much at the age of 15, I had my mind made up on being a designer. I had just recently moved to England to continue my education and, in some sense, start it.

"It was such a culture shock for me. Up until that point, I honestly didn't know what I wanted. The only thing I was good at was sports. Starting at a new school with so many options like art, textiles, and art history set me on the path to creativity. I was extremely insecure in those early years, with little to no art background, so I decided to focus on art history instead. At 17, I spent a summer in Milan at the Naba School of Design getting my first proper introduction into fashion. After time, I eventually overcame my insecurities and decided to work on a collection for the fun of it, not realizing that it would be the collection that launched my career."

What's your inspiration for your collections?

"Everything and anything, from paintings to plants, costumes from old classical movies to music videos."


What has been the most memorable moment in your career thus far?

"My most fulfilling experience as an artist has honestly been creating Wèré House. Wèré House, for now, is a concept space with the freedom to be whatever you want it to be. I'm very proud of creating a space I felt was extremely necessary to the growing creative community. A space that offers a unique, stylish, and comfortable environment ideal for shoots, art exhibitions, and events in general."

"It was a lot of pressure creating something so personal and special to share with a much larger audience. A space worthy enough for the creative community as a whole. I was in a very dark, vulnerable place in my life when Wèré was created, but it truly was a testament to how you can find beauty even in the darkest times."

If you had to choose one person in the world, who would you collaborate with?

"Not to be corny, but the one person in the world I've always wanted to collaborate with is my cousin Tsemaye Binite. He's sure an amazing designer and has been a fundamental influence over the years. I've gone as far as to even create a mock-up label in my head if we do ever collaborate."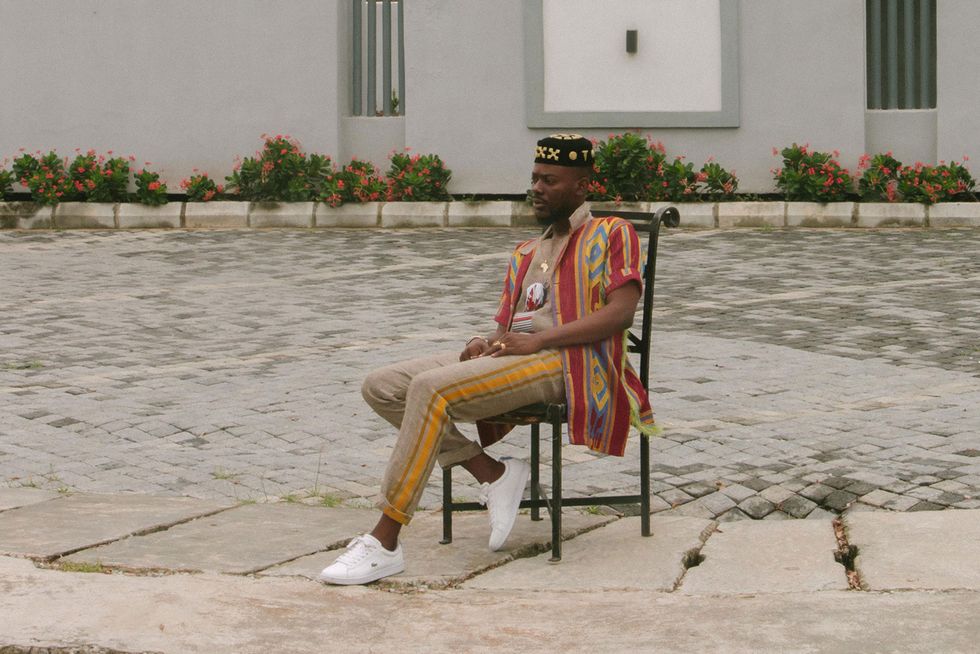 What did you want to do, careerwise, before you decided to start creating full-time? At what point did you make the decision to make the leap?

"I was confused really, I've always wanted to be many things. I wanted to be lawyer, a civil engineer, and an animator. The only thing that was consistent was my love for music. I was dabbling for a bit, but in 2011 I made the decision to take music seriously."

Who are some artists that you would say have inspired your sound?

"Ebenezer Obey and King Sunny Adé have greatly influenced me growing up. Later on in life I picked up Aṣa, The Script, Maroon 5, and Bruno Mars."


Who are some artists that have inspired your personal style?
"King Sunny Adé has definitely been a major style inspiration for me. There's still too much swagger coming from him to this day."
What are you working on now?
"I just released my sophomore album called
About 30
, so I'll be focusing on touring soon."
Tell us about one of your most fulfilling experiences as an artist.
"For me, the most fulfilling experience as an artist is to sell out your shows. I've sold out all my shows so far, and I'm so grateful. If you see me in a corner smiling to myself, that's probably what I'm thinking about."
Bai and Adebayo are wearing Orange Culture; Falana, Eku, and Orire are wearing Ré.Lagos; Adekunle is wearing Emmy Kasbit. Styled by Alexander Julian-Gibbson.