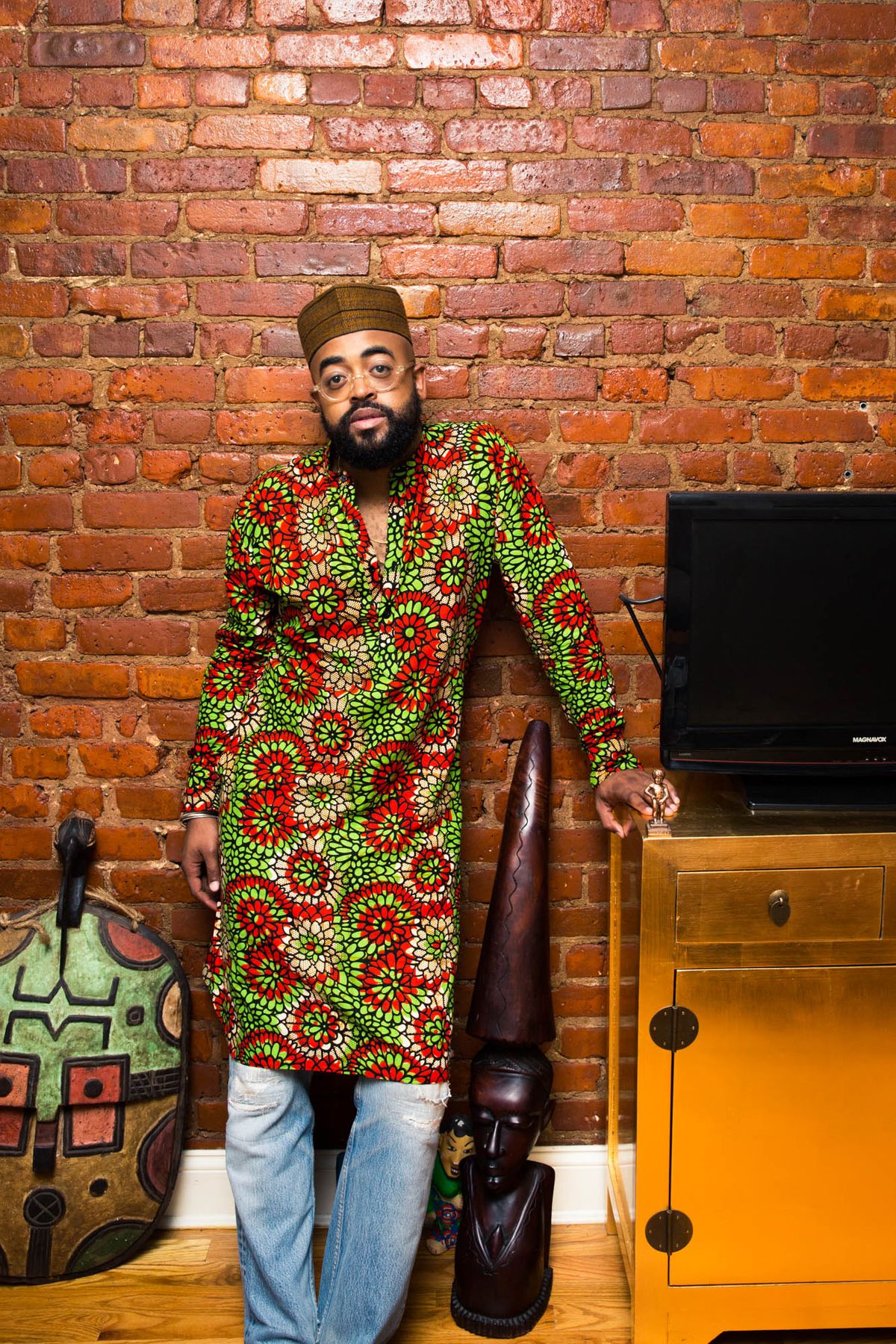 Closet
The GQ Style fashion director favors custom caftans over fleeting trends. New York.
Alec Kugler
Emily Ramshaw
We love the brands—really, we do. Louis Vuitton,
Dior
,
CHANEL
, Céline—we are loyalists to the end. That said, there's something extraordinarily refreshing about coming across someone's closet and not checking a
single
label. Not only because maybe there aren't many, but because every piece is so unique, so utterly (really) cool, that the label check we usually do in our line of work is rendered completely unnecessary and irrelevant. Such was the case when we visited
Mobolaji Dawodu
at his Brooklyn home. If you're familiar at all with Dawodu,
GQ Style
's fashion director, you'll know exactly what we're talking about. He's the guy who regularly captions his Instagrams with #printsalways and is a one-man advertisement for why dudes should, in fact, wear color, and lots of it. In other words, you've probably seen a street-style picture or two. Or you might know him from his styling in the aforementioned magazine and his costume work in films like Disney's forthcoming
Queen of Katwe
. And while it was hard not to notice that Dawodu's pieces were unlike any we'd ever seen before, like,
ever
, he spelled it out for us. Almost everything in his wardrobe is custom-made on his many, many world travels, when he susses out fabric and has local tailors make him caftans, shirts, and jackets. When he made the argument for taste and style over labels during our interview, the closet before us was a pretty clear example. If this is good taste, we'll take it over a label any day.