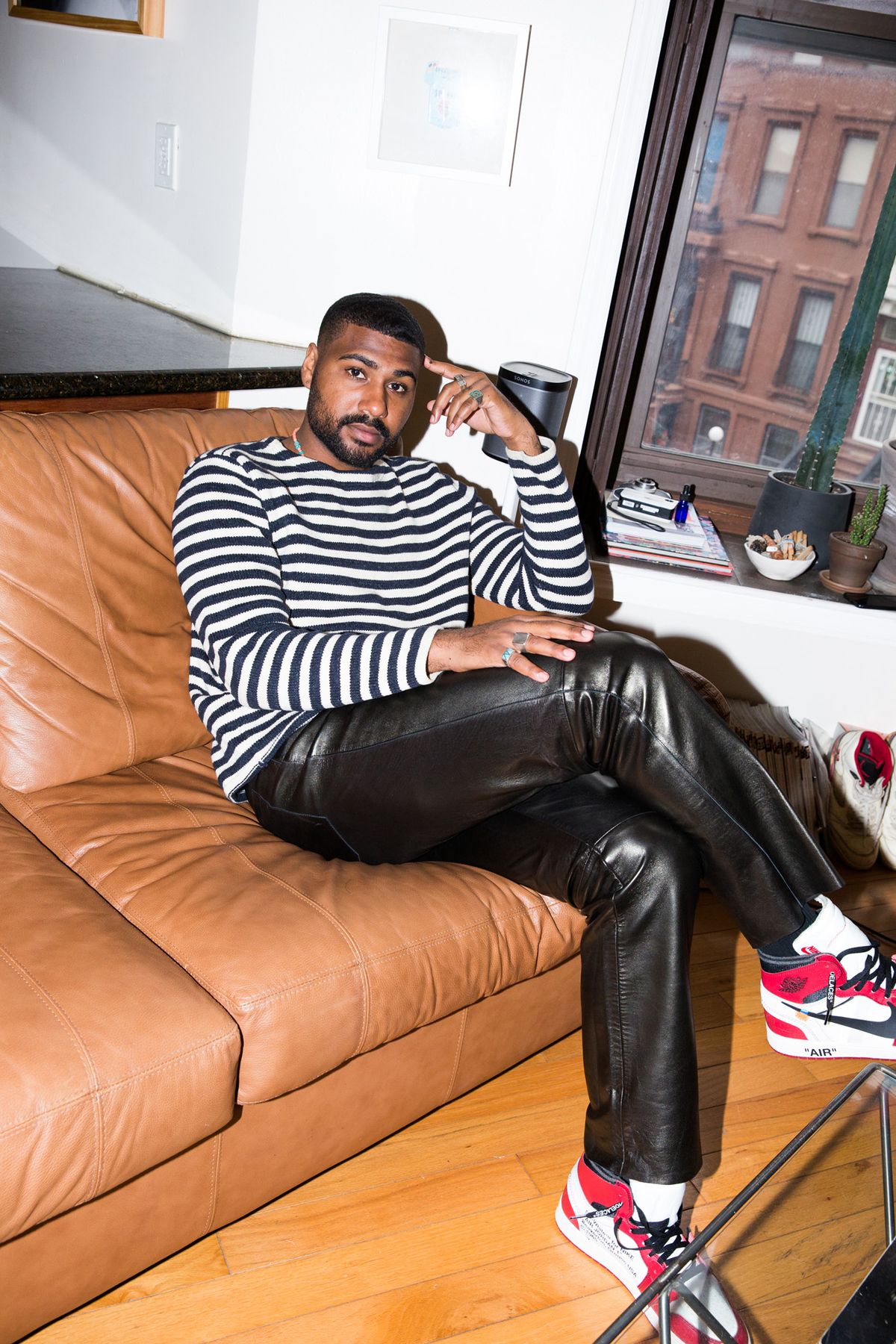 Closet
Our afternoon with Mark Anthony Green involved fashion, film, and sweet tea. New York.
Alec Kugler
Stephanie Mark
We're living in an age where moments in time are often magnified by the reactions they incite on social media, and I distinctly remember the Twitter frenzy that ensued when
GQ
named
Mark Anthony Green
the publication's newest Style Guy—a post that would have Green pen a column by the same name, which was originated by the late, legendary
Glenn O'Brien
. My feed was filled with lots of exclamation points and several retweets accompanied by the word "boom!" I believe my contribution was an enthusiastic "I see you,
@Mark_A_Green
!" Born and raised in Kansas City, Missouri, Green graduated from Morehouse and was 25 when he landed the job. My reaction was a mix of pride in seeing a young black man take on such a prominent role, and excitement that he'd bring a strong point of view to it. During his time as Style Guy, Green has answered fashion questions from John Mayer and Diplo, interviewed LeBron James and Kim Jones, and spent an afternoon in Milan with
Future
and Armani as the two bonded over their appreciation for Bugattis. Light work. When I showed up to his Brooklyn apartment, he offered me and my colleagues some Popeye's sweet tea (he had a one-gallon bag of it in the fridge), then proceeded to discuss people he admires—Tom Ford, Andre 3000, Jim Nelson—with a candor telling of how invested he is in learning from them and, in turn, honing his own work. He also played the keyboard, told us about the short film he wrote and directed—
Trapeze U.S.A.
—and let us rifle through his Saint Laurent-and-Gucci
-
filled closet. Color us impressed.
More on Mark Anthony Green's work, wardrobe, and home—in his own words—ahead.