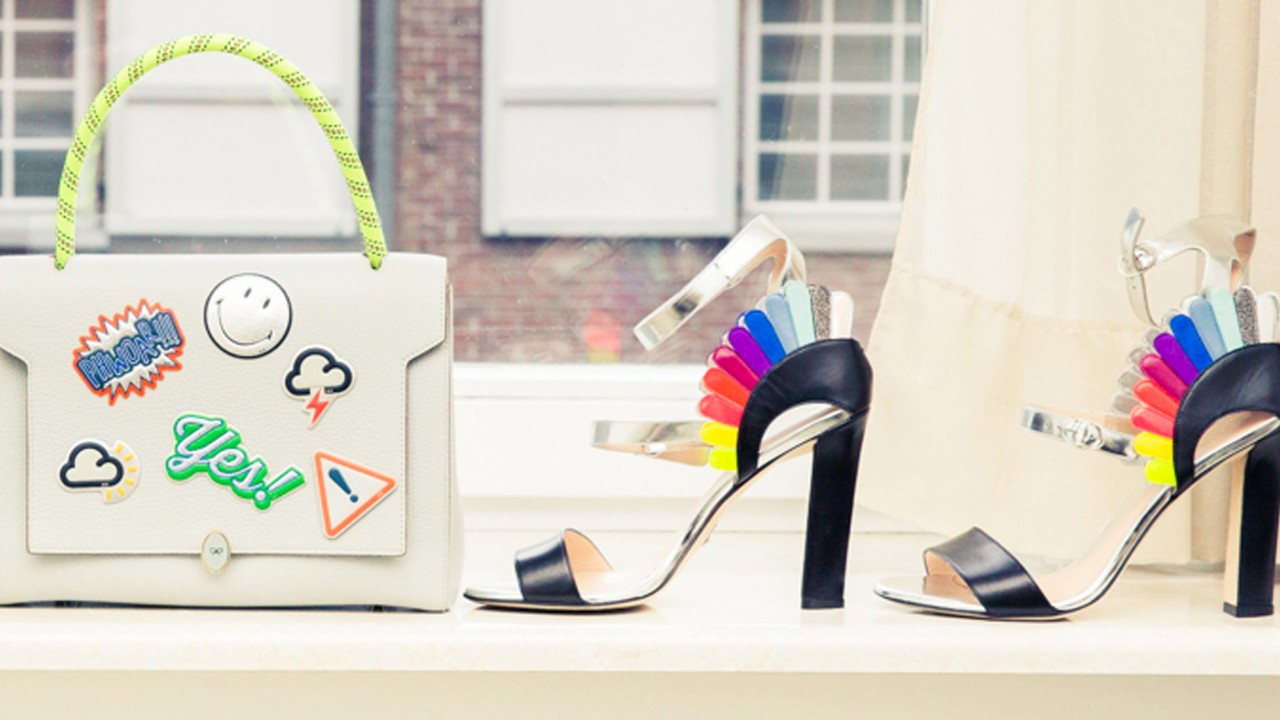 Your Spring 2017 Style According to Your Zodiac Sign
Your spring shopping list, straight from the ~heavens~.
Now that you've spring cleaned your closet, what comes next? Filling it up again! Should you play with bright colors, edgy touches, or unexpected silhouettes? It's all in your horoscope. Make sure to read for both your sun and rising sign for best results.
ARIES
You may have the busiest agenda of all the zodiac signs this season, and it's best you dress for the occasion. To start, Mercury will be retrograde in your sign from April 20 to May 3, so you'll want to be prepared for tech snafus, miscommunications, and other minor annoyances. At the same time, the Sun in your sign until mid-month puts all eyes on you. Upgrade the no-brainer athleisure you'd usually wear when you're feeling down to its fancier SS17 cousin, the jumpsuit. Hoods are another excellent alternative to the utility dressing option and can keep you incognito as you're zooming from one appointment to another.
TAURUS
Since your patron planet, Venus, is going to be retrograde for most of this month, you'll probably want to stick to old standbys for the time being. That's especially true since the infamous Mercury retrograde will be in your sign until April 20, just in time for your birthday month. Luckily, your sign's fashion panacea happens to be big this season. Yes, you glow in all-over floral, making everything from small paisleys to statement flowers look as effortless as an LBD. Later, the Taurus new moon on April 26 gets you back to your sartorial roots.
GEMINI
You're already among the most energetic signs, but this season, you're electric. Thank Mars in your sign from April 21 to June 4, firing up your style. Plus, you get a boost from the Sun and Mars in close quarters on April 20 and over the next two weeks. Channel those dynamic vibes into your style by adopting the runway's ultra-bright color palette. Try yellow, your sign's signature color, or hot pink, an alternative to Mars's trademark red. As long as you're wearing brights, you'll look amazing.
CANCER
This spring, you need to dress the most like yourself that you possibly can. Why? Mars will be energizing your first house of identity from June 4, and the Sun and Mercury in your sign from June 20 and 21 make you the popular kid in class. You're no stranger to this season's ubiquitous stripes—in fact, nautical stripes are one of your seafaring sign's go-to looks. This time around, make the trend your own by choosing a color palette that's totally unexpected. Pop art primary colors? Anything's possible.
LEO
Leo's patron planet is the Sun, so your moods tend to fluctuate based on which sign the Sun is moving through at any given time. The spring signs are Aries in April, Taurus in May, and Gemini in June. How can you choose one look to please them all? That's easy, wear the one thing you serve better than any other zodiac sign: metallics. Gold lame is your new neutral. Aries likes the confidence it inspires in you, Taurus enjoys the slick, sensual feel, and Gemini's there for the sparkle. Win, win, and win.
VIRGO
With Mercury retrograde moving through your signs of adventure and—shall we say—intimacy, it's time to experiment with a little more sex appeal. You can keep your innocent appearance intact with spring's see-through dresses. Sheers allow you to show off while covering up, the ideal situation for a reserved sign like yours. Multiple planets in Taurus and Aries could tempt you to go a little overboard, but the peekaboo effect is waaaay more you.
LIBRA
You've had Jupiter in your sign since last September, amplifying your charisma and bringing you opportunities you would never have dreamed of before now. It feels good to be on top, but it's also a good idea to take a little time to integrate the lessons you've learned since it started. That's what Jupiter retrograde since February is all about. Honor that introspection with demure patterns. They add a little something extra while keeping the focus on you—where it should be. Bonus points for pairing them with the old-school hourglass silhouettes your sign does so well.
SCORPIO
Now they see you, now they don't. This season, you keep things incognito with super-secretive Pluto retrograde in your communication zone. Put on your best trench coat, because the spy look suits you. Pluto is your sign's patron planet, so the desire to keep a low profile is extremely strong, but the Scorpio full moon on May 10 puts you in the spotlight, ready or not. Luckily, your trench gives you the ultimate off-duty don't-mess-with-me vibe. Throw it on over whatever you're wearing, or—if you really want to keep a secret—nothing at all.
SAGITTARIUS
Whoa there, Sagittarius. This spring, it's time for you to take it easy. For most of the season, Jupiter, your patron planet, will be retrograde in fashion sign Libra. Plus, with Saturn retrograde in your sign from April 6 well into August, it's time for you to batten down the hatches for the last months of your cosmic schooling. Slip on a beautiful silk robe while you contemplate what you've learned so far. When you do venture out after Jupiter direct on June 9, elevated pajama dressing has never looked so elegant.
CAPRICORN
When your patron planet, Saturn, starts his retrograde phase on April 6, things could get weird. Add that to Pluto retrograde in your sign from April 20, and this is definitely not your average spring. Both are slow-moving outer planets, so don't expect them to turn around until early fall. In the meantime, subvert your sign's trademark structure by playing with form. Though you may be skeptical at first—after all, tradition is kind of your thing. But we promise that big shoulders, rounded shoulders, and oversized menswear will look amazing on you. Just give it a try, especially under the innovative Saturn-Uranus link on May 19.
AQUARIUS
Since last December, a series of alignments between Uranus (your patron planet) and Saturn have been teaching you the history of your style. Saturn is all about the past, and Uranus is the future, so when they collide, you really get the history of where the inspiration for your outfits is coming from. What's more, Saturn and Uranus love to rebel against the establishment. It's a ripe breeding ground for a truly edgy aesthetic, something that runs even deeper than the imagery that's become such a fashion. You're the zodiac's rabble-rouser.
PISCES
This month, Venus retrograde in your sign sends you to the past for style inspiration. Feed your '90s nostalgia by donning your best babydoll dresses this spring. Your patron planet, Neptune, will be retrograde too, enhancing the effect. Neptune is associated with movies, so think back to your favorite on-screen babydoll looks. Choose something in an ethereal floral, and you can't lose.