We CovIt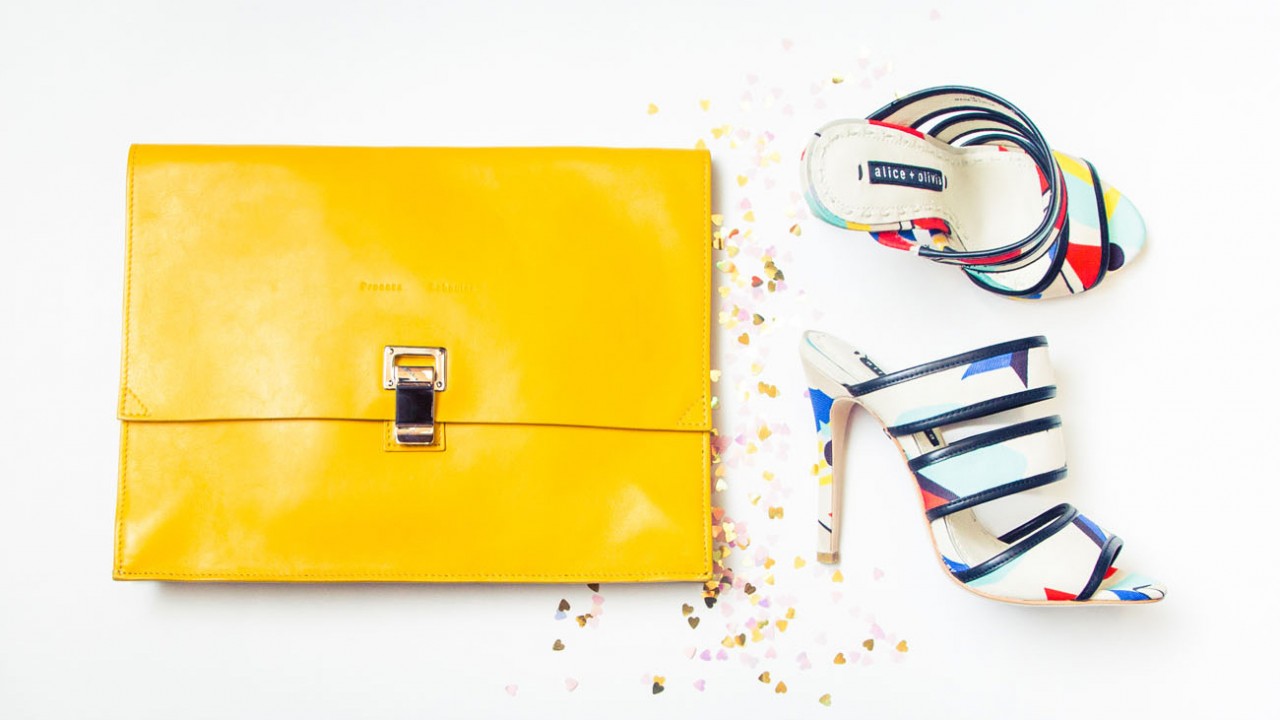 Everything We're Swapping in Our Wardrobes For Spring
Hot, hot, hot weather = new, new, new things
It's that time of year again where we pack up our winter clothing, do an overhaul of our closets, toss out the expired shit in our beauty cabinets (check your labels, friends), and, well, end up pretty much overhauling our entire apartment. At Cov, we take spring cleaning seriously—honestly, how many Kondo'ing references have we made here—plus, we'll take any excuse to swap the old for the new currently residing in our shopping carts. Herein, everything our editors are buying for spring.
---
 Meagan Wilson
Editorial Manager
1. True Botanicals Clear Cleanser: For me, the most literal form of spring cleaning has taken place in swapping out my usual face cleanser for True Botanical's Clear one. It leaves my skin feeling completely clean, but not stripped. It also keeps skin clear (mine, at least), lightly exfoliates and helps speed up cell turnover (which in turn heals the little red marks breakouts leave behind), and I *swear* I'm a little glowier in the mornings after using it the night before. The bottle's also pretty and all apothecary-like on my bathroom sink.
2. Monse dress: Nothing like the start of spring to make you feel like ripping your hair out and tossing the entirety of your wardrobe! Wait, just me? In any case, something like this Monse number is exactly what I have my eye on when it comes time to re-up.
3. Proenza Schouler shoes: Further to my point above, these might be the only shoes I truly *need* (on a deep, spiritual, not-in-any-way practical level, I mean) all spring.
---
 Jodi Taylor
Assistant Editor
1. Ronnie Fieg x Off-White Mountain Boot: Before you ask, yes, I still wear boots well into spring and summer. I'm so obsessed with these that I swear they are the only shoes I would need for the entire season.
2. The Nue Co. Prebiotic: I have been having a time with my skin lately. I've gotten so fed up with attempting to find a product to cure my skin problems that I've changed my tactic and am now hoping to cure my skin from the inside out. I've thrown out (literally) all of the products that were doing nothing for me, and in their place have begun to use The Nue Co.'s skin food and prebiotic powder. I throw a teaspoon in my smoothie every morning (or in a bottle of water), and thus have begun my journey to clear skin (fingers crossed).
3. Bullet Planter: Spring cleaning to me doesn't just involve cleaning out my closet, it's an overhaul of my entire apartment. My goal is to have plants in every space possible, and this planter is perfect for the corner of my living room. 
1. Christopher Kane Skirt: For me, nothing really screams "Yay! The warm weather is finally here!" better than a gingham skirt. And if you don't think this multicolored and mixed pattern one can be versatile and worn with everything, everywhere? I'm so up to taking on that challenge.
2. Three Graces London Pajamas Set: This may be TMI (if such a thing still exists) but once the temperature starts to rise above 60, I start to sweat—a lot—at night, and even blasting the AC doesn't solve the issue. Rather than sleep in my birthday suit (which, sorry, isn't comfy to me because after sweating, I'm cold) I'm going to invest in a few super cute, super light, barely-there sets to lounge around in.
3. Marysia Swimsuit: Is it too early to start swimsuit shopping? Maybe, but I just joined a gym with a pool, so I'm using that as an excuse to start building this summer's collection early.
---
 Noah Lehava
Senior Editor: Health and Wellness
1. Attico Dress: I'm just coming off of a trip to Milan and hanging out and going into the closets of everyone there, makes me want to throw out every piece currently residing in my wardrobe and start from scratch. Let this be the first piece to make up my new closet.
2. Danny Lane Etruscan Chair: I'm at that exciting-but-bankrupting stage in life where I'm swapping my Ikea and hand-me-down furniture for investment and more "adult" pieces. Okay, so I can't technically afford this one, but let's just call it inspiration.
3. Jenna Wynne Emerald Signet Ring: The same sentiment extends to my jewelry. No more costume, only gold and emeralds (and, of course, diamonds). Like I said, bankrupt. But to me, these are the things I'll have for life.
---
Emily Ramshaw
Senior Editor: Features
1. Dôen Dress: I'm weeding out all my very well-worn slip dresses from last summer and replacing them with flowy, romantic dresses. I'm especially obsessed with L.A. label Dôen's take.
2. No. 21 Mules: My mules from last season are, honestly, pretty worn out. The only logical response to this, IMO, is more mules! I want all of them, but I'll start with this adorable knotted pair by No. 21.
3. Roses de Chloé: As old school as it sounds, I automatically switch fragrances as the seasons change. Now, all I want is to smell like a flower bed. Hence, this Chloé scent.
---
 Tara Gonzalez
Assistant Editor
1. Sandy Liang Dress: When I was packing for my trip to Havana two weeks ago, I realized I hated all the spring dresses in my closet. So I may or may not have bought this dress in a panic on the plane during take off (oops?). But I love the gingham panels over the sheer lace and I just know I'll wear it forever and ever.
2. Adam Selman x Le Specs Sunglasses: You can never have enough sunglasses. And even though I wear sunglasses year round, I've been wanting these for a while. Plus, they are named after Kubrick's Lolita. So yeah, I'll be refreshing their page until they restock.
3. Gillian Conroy Earring: Spring means that it's going to start getting hot out. Which to me means that I'll be wearing my hair up all the time. Since people will be seeing more of my ears, I should give them something to look at, right? Basically, I'm just trying to justify getting this ear piercing that I've been wanting. But come on! This cute lil' gold safety pin? It's perfect for it.