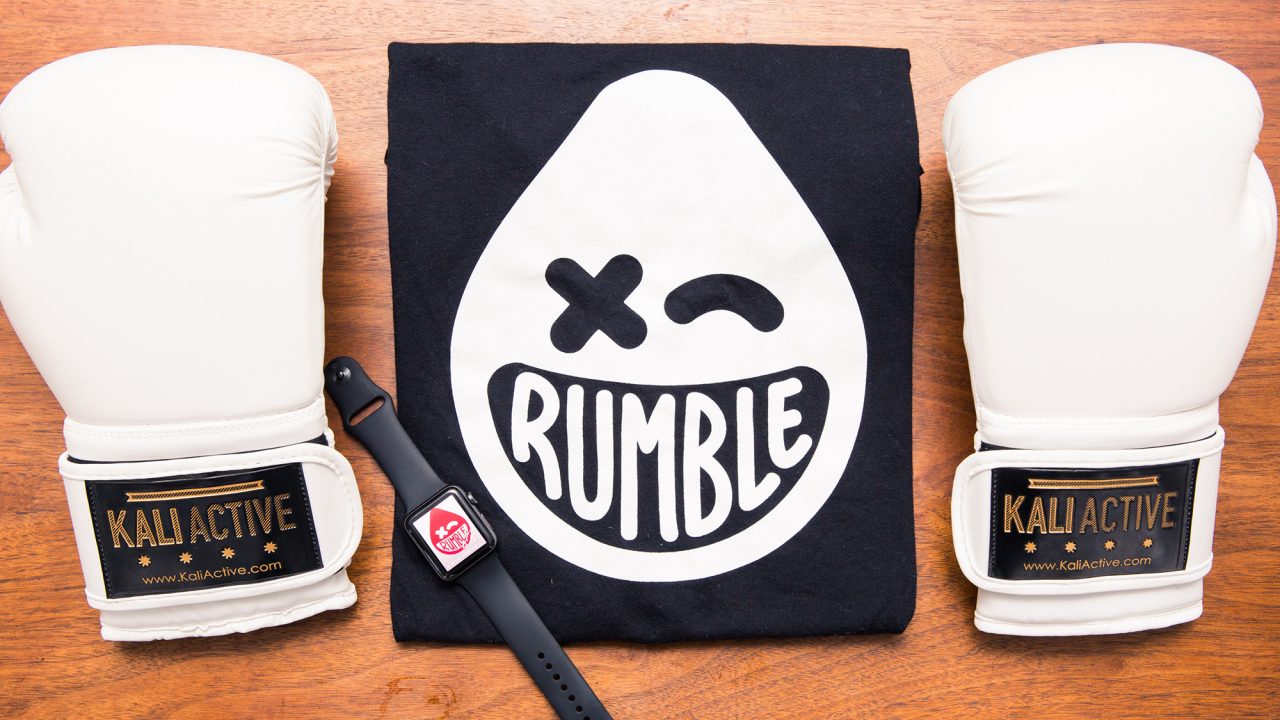 There's A Boxing Workout That Tones Your Butt
And it's more than just punching.
We already know that boxing is an amazing upper-body and cardio workout. No news on that front. That fact is obvious after taking just one class. Or, you know, living vicariously through the feeds of acolytes like Gigi Hadid, Josephine Skriver, and Jourdan Dunn. What isn't so obvious? That boxing is more than punching and ducking (and imagining your ex's face on a bag): that it can also be one hell of a lower-body workout. Don't believe us? Just try the 10 butt-lifting combos that Noah Neiman, the trainer and co-founder of Rumble (NYC's newest, you guessed it, boxing studio), created just for us. We bet you a Gucci Dionysus you'll be feeling it tomorrow.
"Place feet hip-width apart. Drop your glutes down to knee height (or below) while pushing your knees out and driving your heels into floor. Stand back up and throw a 2-punch combo onto the bag. Repeat."
"Start with your feet hip-width apart, lunge one foot forward (keeping the front leg bent at 90 degrees with the knee over heel). Plant the back leg while bent at 90 degrees. Throw an uppercut. Jump the transition by moving your back leg to the front and your front leg to the back—land in the lunge with the opposite foot forward. Throw another uppercut with the opposite arm (same arm as the lead leg). Repeat."
Move 3
Hip Thruster with Boxer Sit-up
"Sit on the floor in a sit-up position. Keep your heels planted on the floor, bridge your hips up and squeeze your glutes. Lower your glutes back down to the floor and do a sit-up. At the top of the sit-up, throw two jab-cross combos for four punches total. Lower back to sit-up position. Repeat."
"Start out in a boxer stance, throw a four-punch combo at the bag. Squat down into push-up position and jump legs back into a plank. Jump up (like a burpee) and touch the sky, landing with the opposite leg forward in a boxer's stance. Throw a four-punch combination with that leg forward. Repeat."
Move 5
Punch Out with High Knees
"Face the bag. Start throwing punches at the bag returning one hand back to your chin every time the other hand is punching. While throwing those punches, perform high knees, making sure that if your right knee is coming up, your left hand is throwing the punch (and vice-versa). Repeat."
Move 6
Lateral Lunge with Punch Out
"Start with your feet hip-width apart. Step to the side, keeping the planted leg straight. Throw a four-punch combo. Stand back up to starting position. Repeat going the opposite direction with other leg planted."
"This move is like a standard jumping jack, but with an extra knee drive into your chest and a clap under the back of your leg. Alternate between clapping under the opposite leg for each jack."
"Overall, this is great conditioning work. With this move you practice the mechanics of boxing so that you can create muscle memory with those movements. Start in a good fighter's stance and practice throwing the six-punches and defense (slips, unders, fades, shuffles, bob, weaves). This is a great conditioning tool and an amazing way to strengthen your muscles."
"Sit under the bag in a V position and throw as many punches as you can at the bottom of the bag, making sure to hover your feet off the floor. Place your feet back on the floor if you need a break. Then, sit back up into that V position and resume punching. Abs for days."
Move 10
Isometric Hold with Punch
"Squat and throw as many punches as you can."
Shot on location at JWalk.