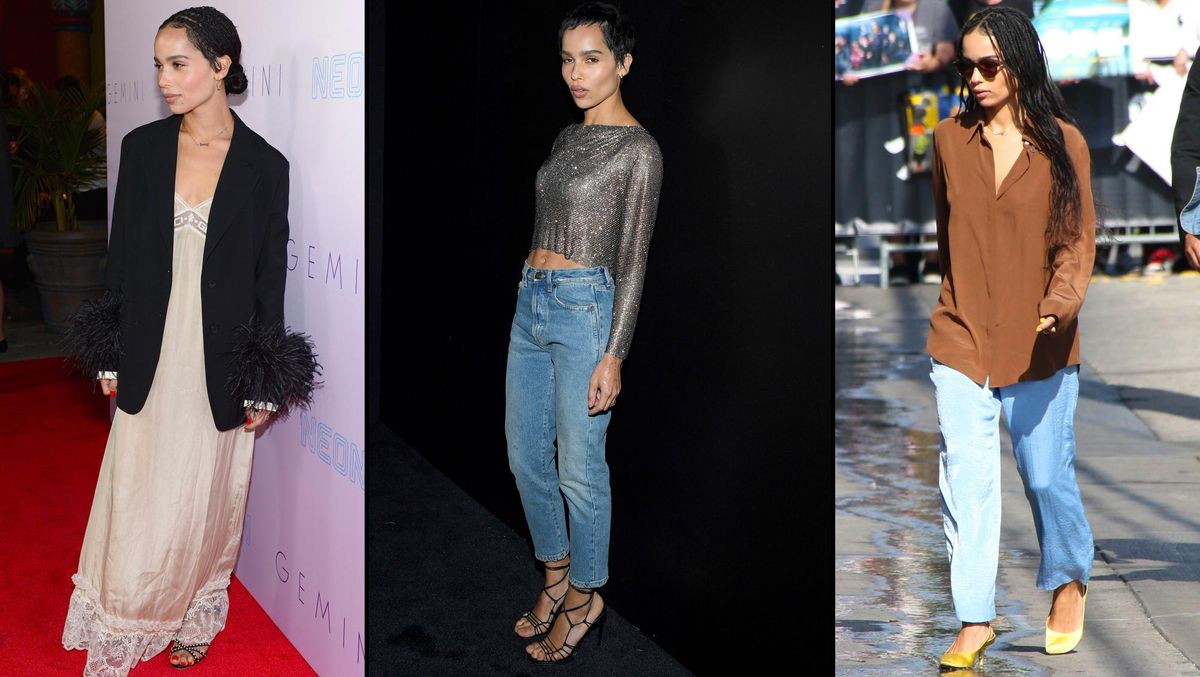 Fashion
An Ode to Zoë Kravitz's Effortlessly Cool Personal Style
Where mary-janes and babydoll dresses meet chainmail and denim.
Graphic:
Ashley Combs
If the pandemic left us with one lasting style goal, it's to not look too fussy when we get dressed. Though the term "effortless style" is a bit of a myth in itself, the idea of sartorial nonchalance still prevails. So we look to icons that exude this seemingly impossible quality to ease our journeys. Our most recent style crush: Zoë Kravitz.
Daughter of Lisa Bonet and Lenny Kravitz (though now a star in her own right), Kravitz has a sense of style that seems right at home on the streets of Brooklyn that somehow transitions to the red carpet seamlessly. Though Andrew Mukamal is the stylist behind many of her looks, Kravitz doesn't favor a hands-off approach. "Zoë has a vision for herself and her life," he tells Vogue in a previous interview. "She never says 'styling is your job, you do it.' We're in it together. And she has a hawk eye for detail. If something doesn't sit right, she's on it."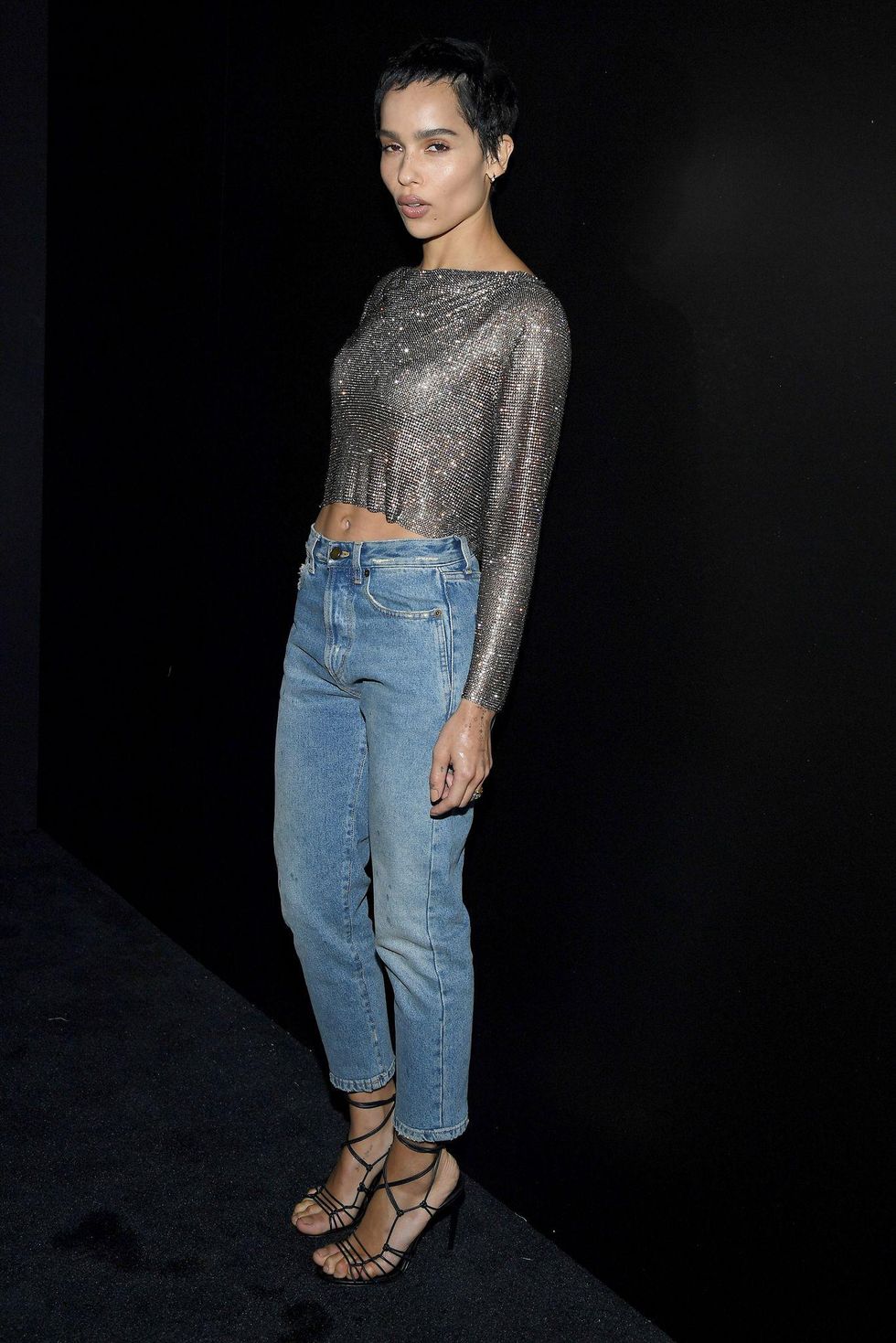 Photo: Getty
An homage to that French je ne sais quois we all chase so relentlessly, Kravitz never looks overly styled. A wrinkle does not equate a sartorial death sentence, nor does a mismatched colorway. Her ensembles themselves usually err on the simpler side of the spectrum—simple dresses or tanks and midi skirts. Her innate ability to make jeans and a t-shirt look so chic is enviable, to say the least.
She incorporates childlike elements like mary-janes and ankle socks that she then contrasts with edgier pieces. There's something undeniably cool about wearing a babydoll dress with tattoos. The Balenciaga knife mules don't hurt that ensemble either. On the red carpet, she incorporates oversized polka dots and opera-length gloves alongside her slinky Saint Laurent numbers.
The woman loves her classics—denim, loafers, t-shirts—which she then mixes in with funkier pieces. She utilizes glamour sparingly. Torn denim mutes a chainmail shirt as a white tank lends a casual air to silky slip skirts. Not to mention, everything looks, dare we say, comfortable. You'll rarely see her in much makeup at all, nor will you find a pair of tight, constrictive jeans in her closet.
As we ease back into getting dressed, we could all take a note from Kravitz's book on uncomplicated dressing. Plus, she convinced Channing Tatum to give up Crocs, so really, what more do you need to know?
Azi Land
Merlette
Gucci
Anine Bing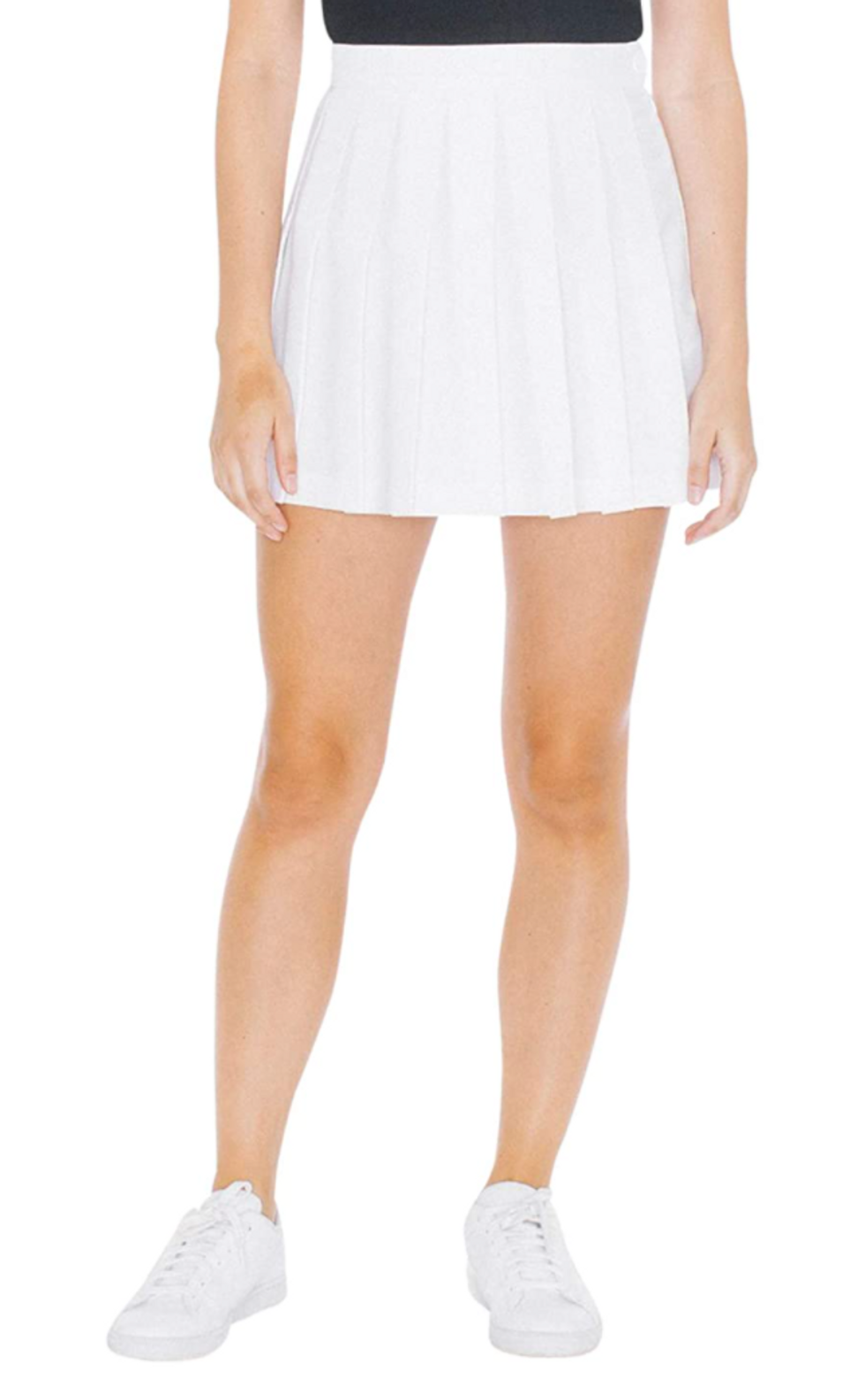 American Apparel
Comme Si
Reformation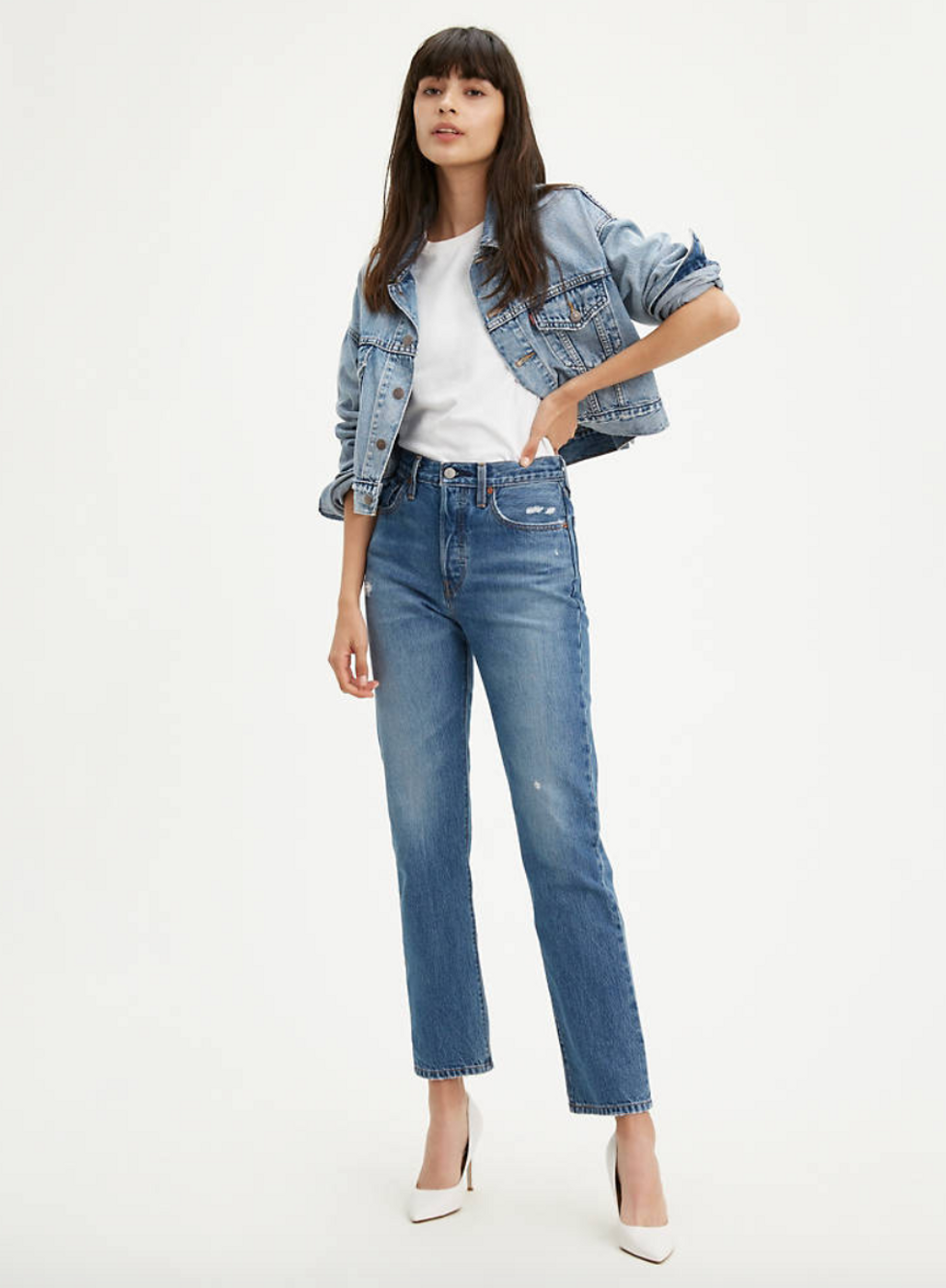 Levi's