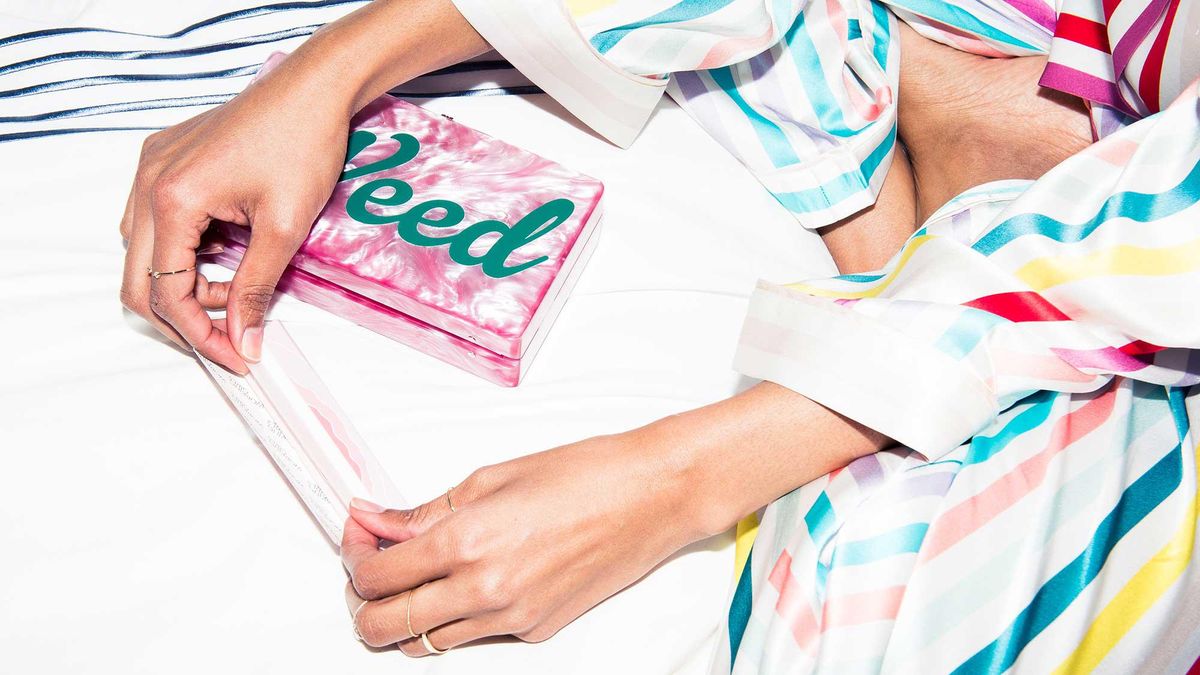 Living
A Deeper Look at Professional Women in the Cannabis Industry
Empathy and a participatory approach are setting women up for success as the cannabis industry establishes sweeping societal reform.
Regulations, policies, and, most important, opinions are still evolving in almost every facet of the budding Cannabis industry. While the very operational standards of the business are constantly in flux, one thing is certain, women are making significant contributions to this industry. Cannabis offers multiple entry points for women with varied backgrounds—from VC investor to retail operator to cultivator to local budtender—and women in these roles are making an impact using inherent empathic leadership skills.
Cannabis as an industry is often described by those in the know as fast-paced, rich with innovative opportunities, and unusually reactive. Within even the largest multi-state operators, the workforce often is built with a mix of "OG cannabis entrepreneurs" and "disciplined CPG operators," leading to a desperate need for high emotional intelligence and collaboration skills to solve day-to-day business issues. Compound this cultural dynamic with the highly regulated and nascent nature of the cannabis industry, and the need for dynamic leadership is even more profound.
Louann Brizendine, MD and author of The Female Brain, studies how men and women lead differently. She shares that the hallmarks of female leadership include tendencies to be more interactive, to build more participative teams, and to collaborate collectively by seeking possible connections between disparate ideas. The cannabis industry is burgeoning with roles for women who bring a high emotional IQ, helping forward-thinking companies build teams for long-term success.
I entered the cannabis industry in 2019, in a marketing role for a large multi-state operator in the US. Boasting a background in navigating highly disciplined Fortune 500 companies, I was thrown into a new reality that in the cannabis industry, women making the biggest impact were rolling up their sleeves and finding ways to work in a world without the comfort of processes and procedures that have come before. Working in cannabis, women leaders must make business decisions not only for the good of the company, but for the advancement of the way the industry will impact society. Women in any role are also most certainly operating in the context of an influx of variables which in most other industries would be fixed. Imagine a welcome sign for empathic women hanging above every door.
One of my first meetings was with Jackie. She worked in a senior manufacturing role and shared her incredible story climbing the ranks within the company. One sweltering afternoon while out looking for a job in central Arizona, Jackie noticed a forbidding, gated, and heavily guarded greenhouse facility just off the interstate. She took a chance, pulled up to the armed guard, handed him a freshly printed résumé, and asked if they were hiring. She was able to secure a job cleaning the floors in the greenhouse. Before long, they taught her how to grow, trim, weigh, and package the plants. Jackie became an expert at all things in the cannabis cultivation world and, within a handful of years, landed a job with the corporate HQ team.
Whenever Jackie talks about how she became so successful, she'll tell you she simply was curious, friendly, and eventually fell in love with the medicinal power of the plant. Her personal story included using the plant to relieve arthritis in her hands, a condition that previously limited her mobility and affected her work. She now works in a managerial position determining which mix of products will be made available for purchase at each dispensary in the state.
Over the past two years, I have heard dozens of stories from women like Jackie. My local budtender, Lisa, came to work in the dispensary adamant to be on the front lines of destigmatizing the products. As a woman working in the dispensary, Lisa shares that many women initially feel intimidated and overwhelmed shopping for cannabis products, so her approach is compassion first, education close second.
As I spend more time in the industry, the women making sweeping societal change through initiatives that will ground the industry in good for women from all backgrounds are perhaps the most inspiring. Khadijah Tribble, VP of corporate social responsibility at Curaleaf, leads Rooted in Good (RIG), a program focused on diversity, equity, and inclusion (DE&I), social equity, and sustainability. She has blazed the trail to reform an industry that has historically failed people of color and underserved communities. Her success is no doubt owed in part to her unwavering commitment and her ability to work with a participative approach across the enterprise.
Furthering the advancement of women and people of color in the cannabis industry is Dr. Chanda Macias, CEO of Women Grow, LLC. She leads the largest professional networking organization in cannabis. The organization hosts networking and social events, providing a platform for aspiring entrepreneurs and entrants into the industry to learn from the women already working to create positive change in cannabis.
Women who are winning in cannabis have shown that a diligent work ethic, the ability to forge productive relationships with peers, as well as an unwavering commitment to societal change are coming out on top. Opportunities are budding at all levels of the industry for women, and the need for empathic female leadership will continue to ground this industry in good for the next generation.
Want more stories like this?
CBD: Skin-Care Miracle, or Marketing Myth?
Is CBD the Answer to More Pleasurable (and Pain-Free) Sex?
Fashion's Favorite Cannabis Lifestyle Brand Is Finally Entering the Edibles Game