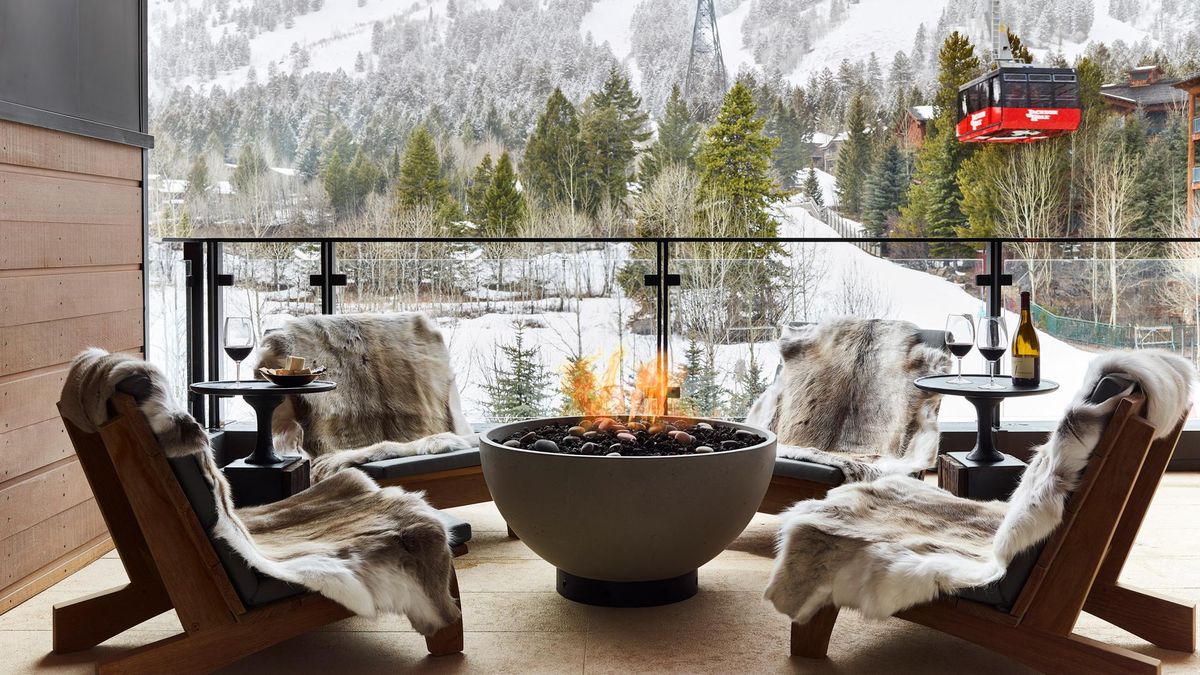 Travel
13 Wellness Travel Ideas for an Empowering NYE Getaway
Begin 2022 centered and recharged.
Wellness is one of those terms that feels overused and generalized but still resonates deeply with your wants and needs. It can manifest in many ways, from something as simple as turning off your phone in the evening or scribbling away in an adult coloring book, all the way to booking a self-care vacation in a far-flung tropical destination complete with yoga classes and green juices. In other words, there are many faces of wellness. But in the context of travel, there is arguably no better time to focus a trip on this theme of well-being than New Year's Eve.
December 31 festivities often entail sipping on a few too many glasses of champagne while dressed in a slightly itchy sequin dress or uncomfortable suit—but why? We say it's time to flip the script and take the beginning of a new year as an opportunity to turn inward. And no, wellness travel doesn't have to be an expensive itinerary-focused retreat (though if you do well with a routine, there's options for that below as well). It can also come in the way of unplugging in nature or surrounding yourself in a place that's full of historical significance. Whichever way you choose to do it, make this year the one you finally stop saying, "But, I hate New Year's Eve."
Sans Electricity in Egypt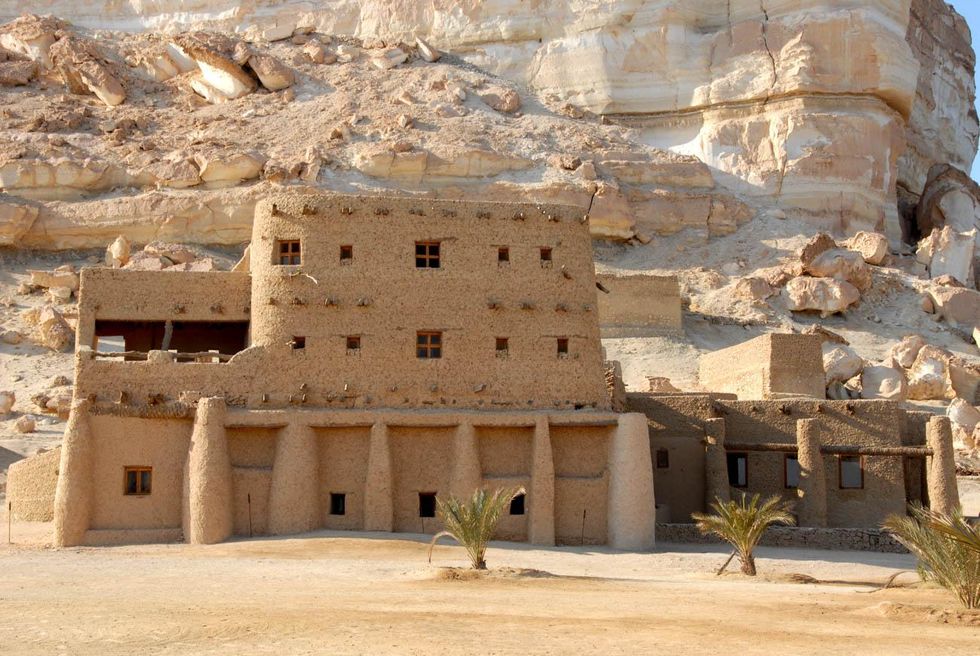 Photo: Nabil Tarazi for Adrère Amellal
The Adrère Amellal eco-lodge in the Siwa region of Egypt takes going off the grid to new heights. Without any electricity, the property relies on the warm glow of beeswax candles and the starry night sky for light, making for a magical experience that embodies the authenticity of stepping back in time. The lodge offers 40 hand-built rooms, each of which bend and curve into the surrounding natural landscape. During the day, embark on an off-road adventure up and down the dunes of the Oasis of the Oracle and visit historic sites in Siwa like Shali Fortress and the Tombs of Jabal el Mawta. There are also 230 natural freshwater springs nearby for exploring and once you've returned, enjoy a meal with traditional dishes cooked in honey glazed pots and with herbs and veggies handpicked daily from their organic garden.
Accessible Only by Boat in Kyoto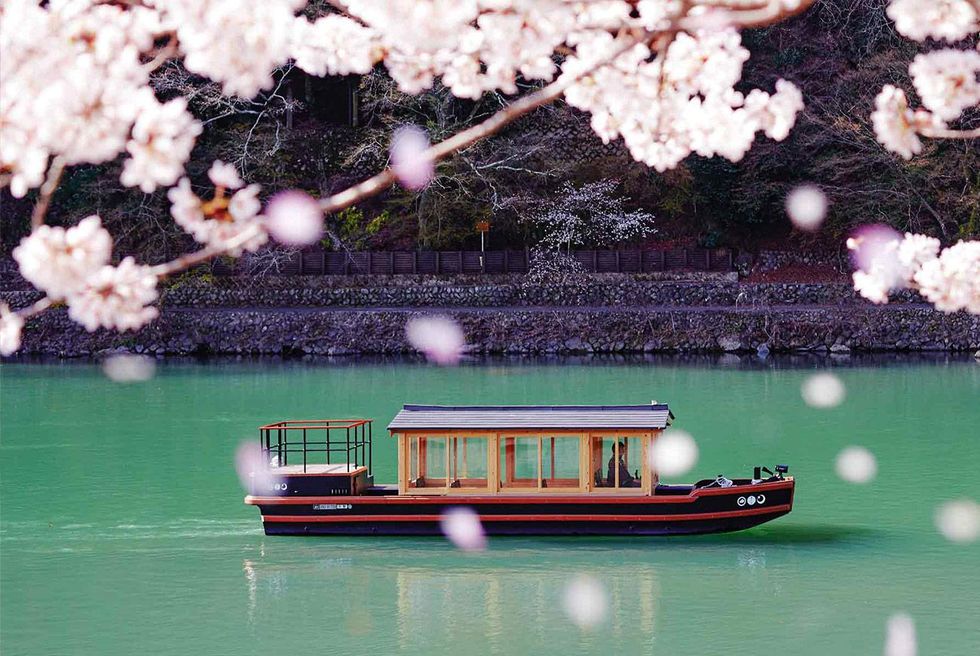 Photo: Courtesy of Hoshinoya Kyoto
In Kyoto, your wellness adventure begins by boat; it takes you along the sleepy Oi River and into a verdant landscape that's tranquility is rivaled only by its sense of mystery. Fifteen minutes later, you arrive at Hoshinoya Kyoto, a secluded resort overlooking the river that originally served as a villa for 17th-century tycoon Suminokura Ryoi. Within the bedrooms, karakami wallpaper and shoji paper sliding doors lend an immersive touch while floor-level sofas allow an up-close-and-personal viewing of the natural surroundings. Not surprisingly, wellness programming abounds in this kind of setting with offerings ranging from morning zen meditations and digital detox stays to an introduction to Monko, a Japanese parlor game dating back to the 14th century that's centered around taking in the aromas of wood.
Body and Mind Programming in Bangkok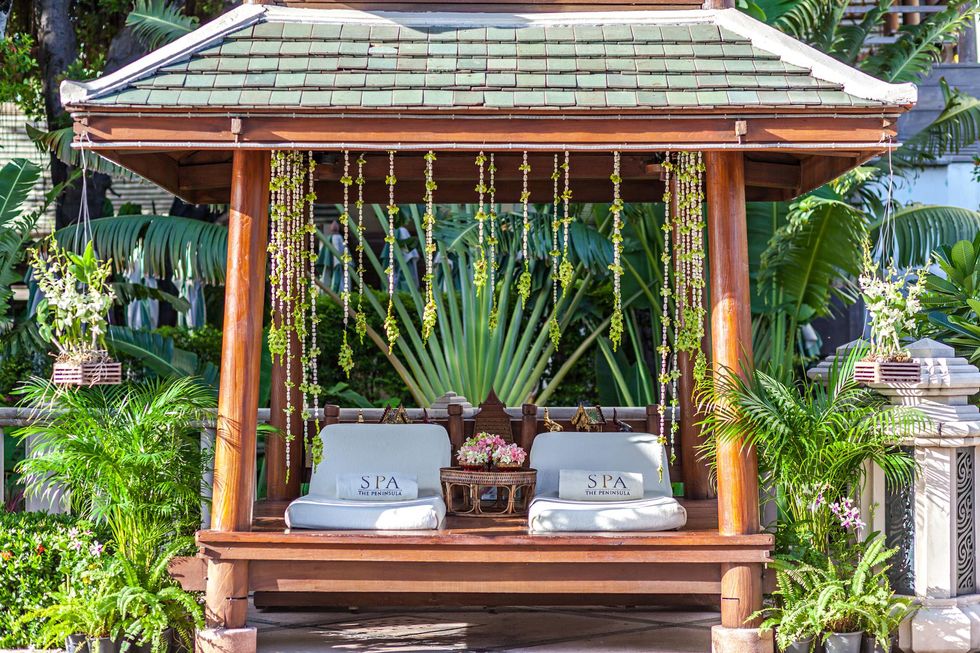 Photo: Courtesy of The Peninsula Bangkok
Having recently opened back up to tourism, Thailand is a destination that's swiftly topping travel bucket lists. In Bangkok, The Peninsula serves as a sort of urban resort experience, balancing the energy of the city with the tranquility of Thai tradition. The property is situated by the Chao Phraya River and is accessible by a green tuk tuk shuttle boat. The rooms offer classic details, like Thai fabrics and ceramics, as well as views of both the river and the vibrant cityscape. The Peninsula Bangkok's Active Body and Healthy Mind holistic retreat program has four areas of focus: healthy cuisine, exercise, sleep, and mindfulness. The package is for two nights and includes dining options, up to five treatments at the spa, one mindfulness breathing class, and up to five exercise classes (with options like yoga, Thai boxing, and stretching in the mix).
Metaphysical Experiences in Sedona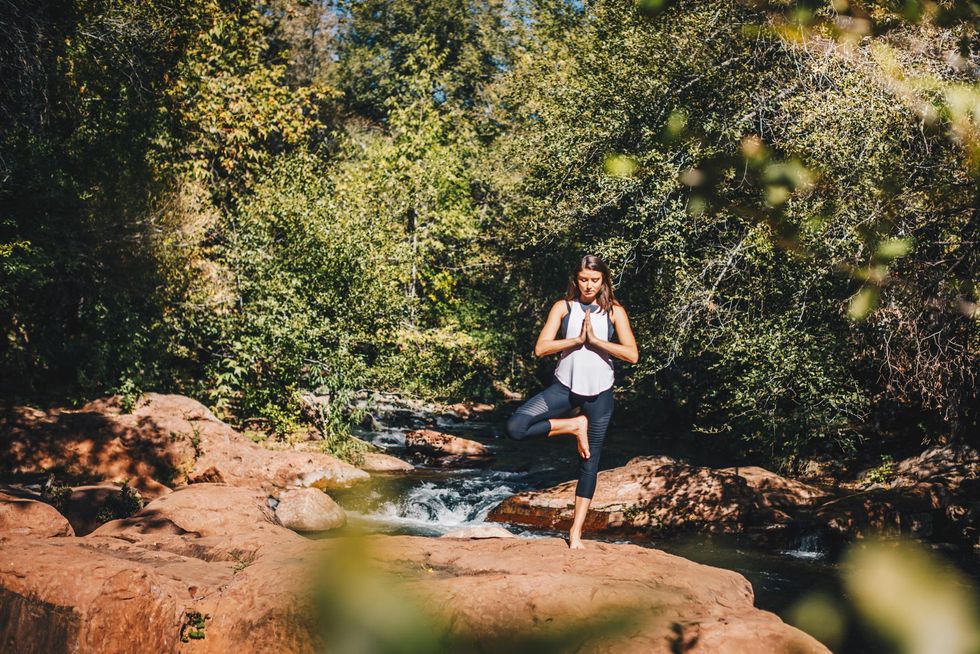 Photo: Courtesy of L'Auberge de Sedona
Sedona is a destination that needs little introduction, and whether you're a seasoned visitor or going for the very first time, this Arizona gem is unfalteringly awe-inducing. Kick up the magic factor by booking a Metaphysical Experience at L'Auberge de Sedona. With a backdrop of red rocks and a foreground of babbling Oak Creek, immersive classes, like crystal introduction and meditation, sound healing, intro to vortexes, and chakra and energy healing, will be the ultimate wellness moment to savor the beginning of the new year with. While there, you should also book a creekside massage and finish the evening in one of the property's luxury cottages—featuring an open-roof cedar shower—to enjoy the starry night views.
Family Wellness in the Riviera Maya
Photo: Courtesy of Grand Velas Riviera Maya
If your New Year's Eve escape doesn't involve a babysitter, don't fret—there are options. At Grand Velas Riviera Maya in Mexico, a wellness getaway targeted specifically to families offers a program focused on physical, culinary, and restorative elements, and a stay in the two-bedroom family suite. Enjoy a private yoga class and meditation session on the beach, plus spa treatments for both parents and kids. There's a healthy cooking class as well as in-suite digital detox amenities (the concierge removes digital items and replaces them with boardgames like chess and cards). To break a sweat, sports activities like kayaking and snorkeling are available and can be followed up at Se Spa with the hydrotherapy facility.
Laidback Luxury in Southern California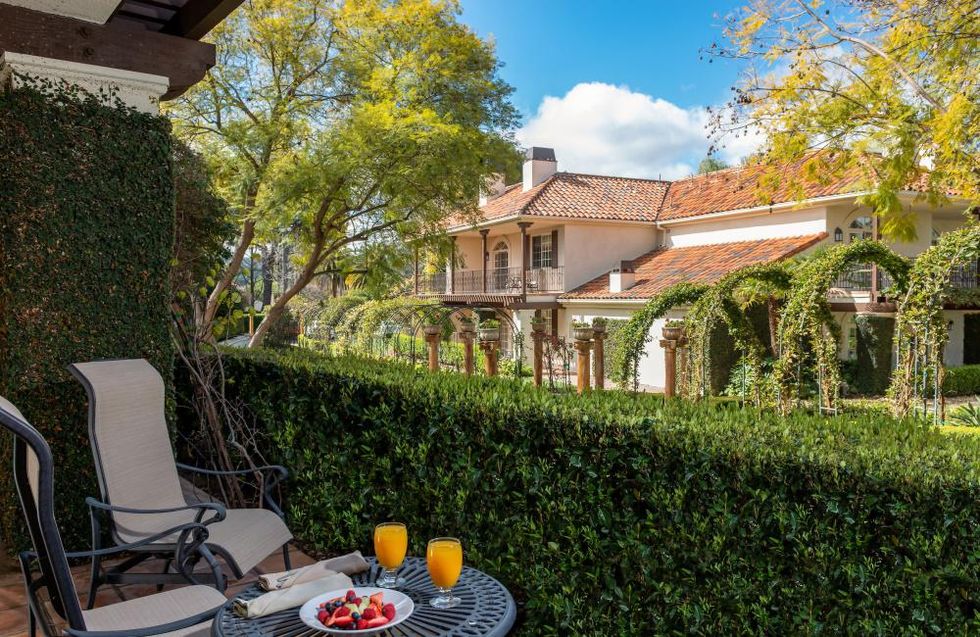 Photo: Courtesy of Westlake Village Inn
Los Angeles is a go-to destination in Southern California, we all know this, but if you want something that feels like a step back from the traffic and dense population, drive an hour north to Westlake Village. While technically still within L.A. county limits, this small community is laidback and full of ease—qualities that pair nicely with a wellness-focused New Year's Eve. The Westlake Village Inn is nestled on 17 acres of land and even has its very own vineyard. With cobblestone paths and the distant sound of the onsite lake, it's the ideal zen setting. Book a stay in the spa suite complete with a fireplace and deep soaking tub. It's also conveniently located near the property's Spa Relais, where you can book everything from a Vichy shower to a couples massage.
Bohemian Beach Views in Uruguay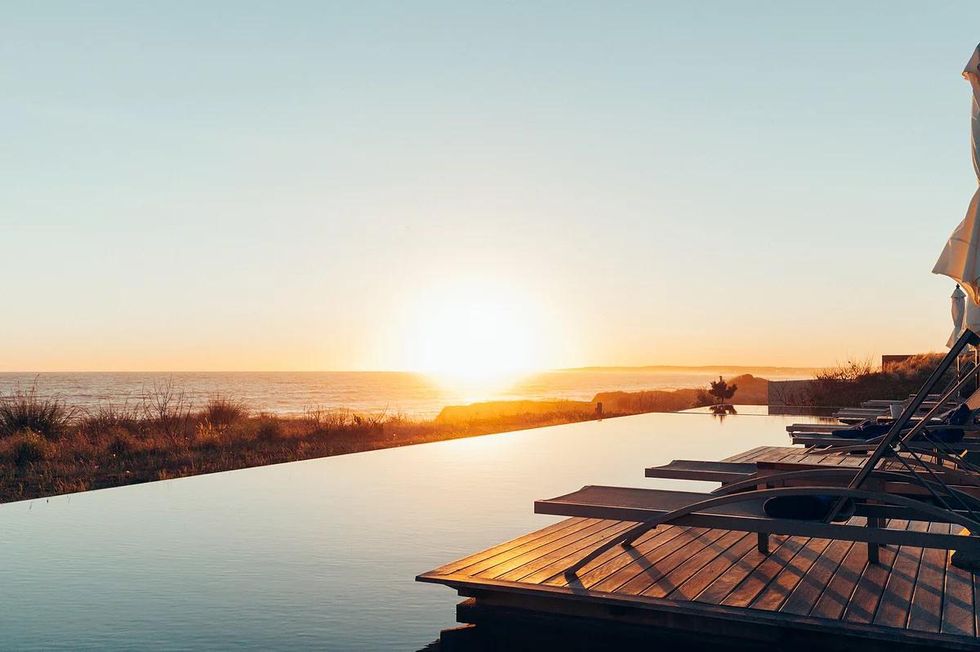 Photo: Courtesy of Bahia Vik
Bahia Vik can be discovered in the sandy dunes of Monsa Beach in the South American country of Uruguay. The property, located in the bohemian-chic village of Jose Ignacio, offers open architecture to help guests more fully immerse with the natural landscape. Take a dip in one of the four pools, swim in the ocean, or head for the newly-opened wellness center and spa experience, The Shack Yoga and Wellness at Bahia Vik. Here, you'll find a yoga studio, fitness center, personal training, one-off retreats and workshops, a spa, steam and sauna facilities, and a cold-pressed juice and tea bar—all the fixings for a NYE wellness getaway.
At One with Nature in Jackson Hole, Wyo.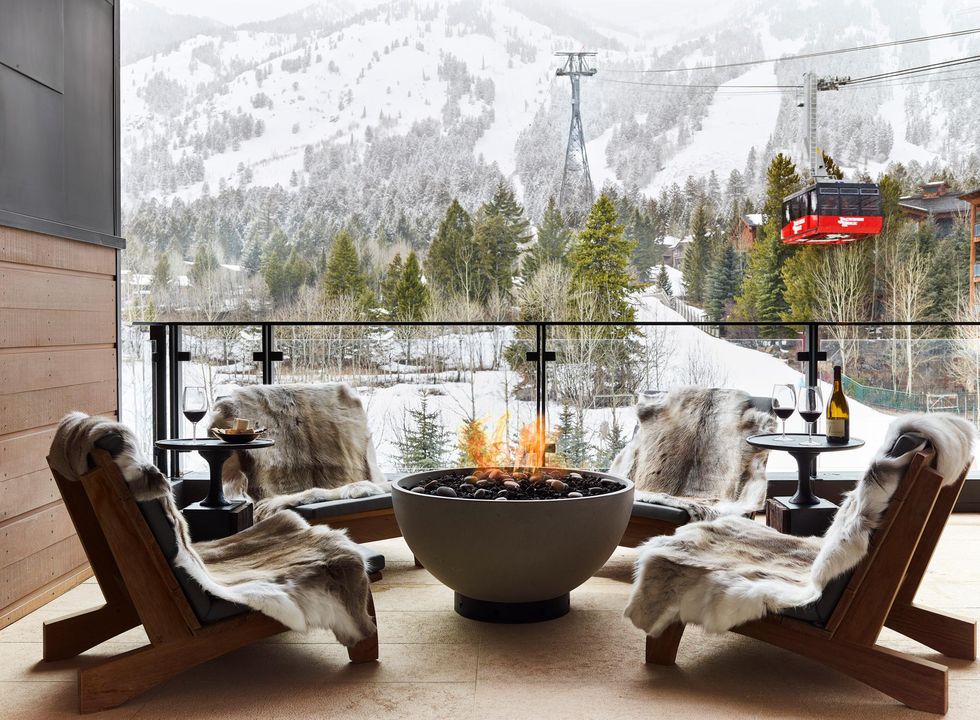 Photo: Courtesy of Caldera House
At the foot of the mountain in picturesque Jackson Hole, Wyo. is Teton Village, home to Caldera House. This eight-suite luxury boutique hotel and alpine club brings together outdoor adventure with indoor relaxation. After a day on the slopes, return to the property to enjoy a heated outdoor infinity plunge pool and cedar dry sauna. You can also partake in crystal sound baths within the National Elk Refuge or book a spa treatment with customizable additions like CBD enhancements or cupping. If you're looking to strike the balance between physical activity and supremely sloth-like relaxation, you'll be in good hands here.
Renowned Wellness in St. Lucia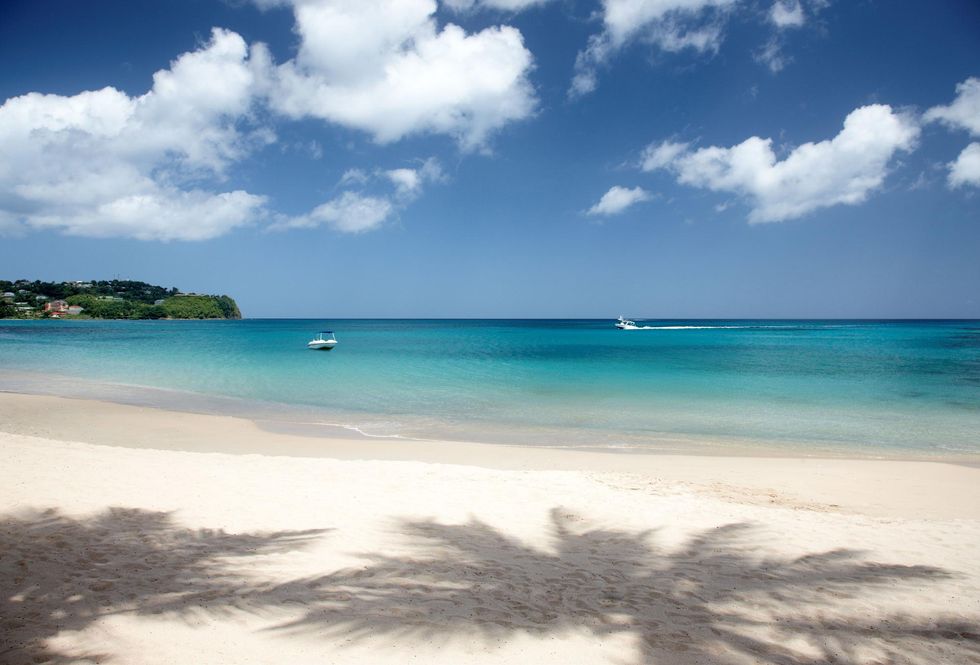 Photo: Courtesy of BodyHoliday
If you're at all hip to the world of wellness, you're likely already familiar with BodyHoliday—open since the late '80s, this Caribbean resort is chock-full of spa services, holistic consultations, adventure programs, and pretty much anything else that might lower blood pressure; the Disneyland of wellness, you might say. The property is located along Cariblue Beach on the northwest tip of St. Lucia and your all-inclusive stay entitles you to one treatment per day.
Ocean Conservation in the Bahamas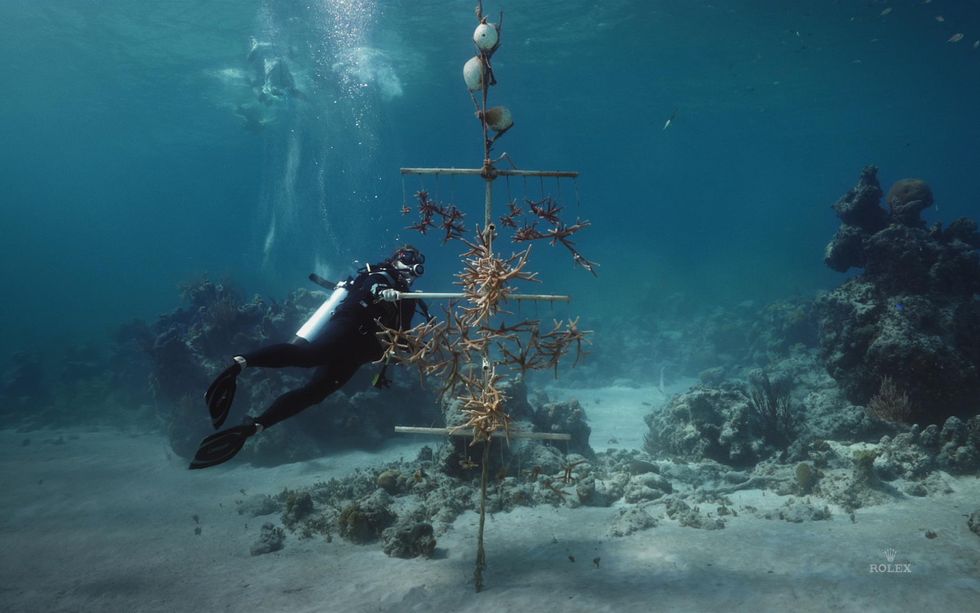 Photo: Courtesy of BREEF
While a wellness vacation might entail spa treatments and yoga classes for some, for others, it might also include an element of sustainability or giving back to the community you're visiting. If your travel wishlist falls into the latter bucket, consider a visit to the Bahamas, where Rosewood Baha Mar has just teamed up with The Bahamas Reef Environment Educational Foundation (BREEF). With this new initiative, guests can go out for a half-day adventure snorkeling among the living art gallery to see the world's largest underwater sculpture (Ocean Atlas by Jason de Caires Taylor) and adopt their very own coral fragment to be planted and begin regrowing beneath the sea. Learn about the threats to coral reefs and how the team at BREEF is spearheading restoration efforts in the region, all whilst taking in the glorious land and sea in this special part of the world.
A Private Island in the Maldives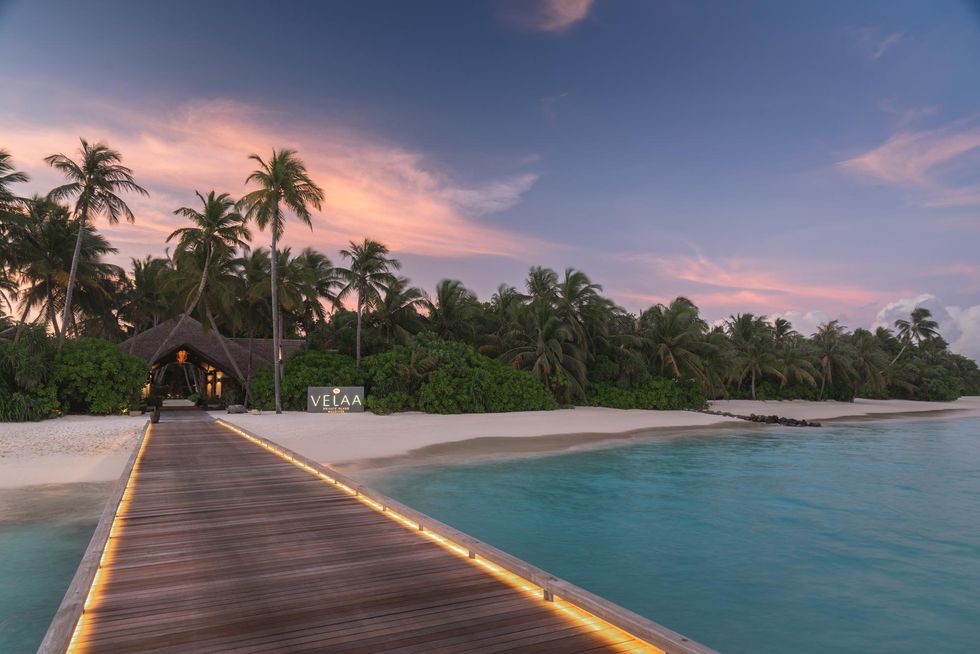 Photo: Courtesy of Velaa
There's never a scenario where the two words 'private island' won't grab our attention. In the context of New Year's Eve wellness getaways, it doesn't get much better than a remote destination surrounded by glistening water and tropical palm trees, and at Velaa in the Maldives, all of this (and more) is possible. Villas, private residences, and pool houses are among the luxury accommodations here, and on the wellness front, their new visiting wellness practitioner series is a no-brainer. Led by a team including an on-site doctor, nutritionist, and multi-skilled instructors, the spa can create a personalized wellness strategy that is tailored around a guest's genome with the use of a high-tech, full-body scanner. There's also a snow room and sauna and other enriching experiences like Hatha yoga classes and personalized meal plans.
Ancient Surroundings in Sicily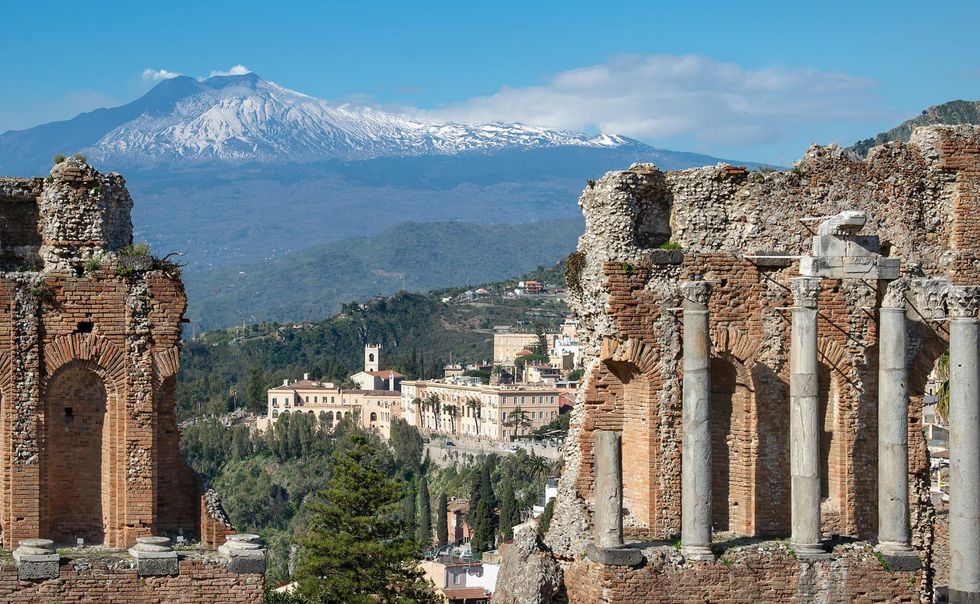 Photo: Courtesy of San Domenico Palace, Taormina, A Four Seasons Hotel
The iconic San Domenico Palace, once a 14th-century convent perched atop a rocky landscape with arresting views of Mount Etna, delivers on an escape that nods to the past while staying rooted firmly in the present. The Four Seasons property offers a clifftop infinity pool high above the Ionian Sea and a spa that draws upon its land and history for inspiration. Plant-based skin-care treatments empower ancient monastic know-how of herbs and local healing traditions and other signature treatments, like stone massages, promise a mental and physical recharge after your time here. Explore eastern Sicily's historic cities of Modica, Noto, and Siracusa or skip over to the island of Ortigia for a day trip.
Commune with Nature in the Hudson Valley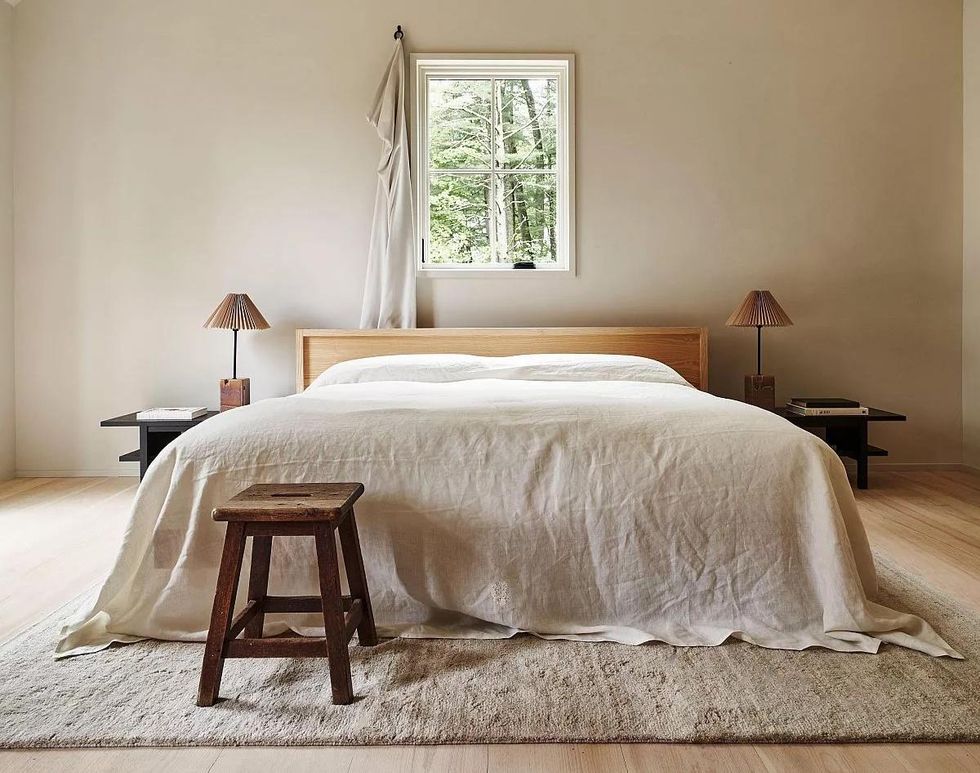 Photo: Courtesy of Inness
Oftentimes being fully present in nature is 'wellness' enough, and there are few places as bucolic as the Hudson Valley for achieving this sort of pastoral-induced relaxation. Having just opened this past summer, Inness is a newcomer to the Catskills hospitality scene and their strong design, appreciation of the landscape, and killer restaurant make this boutique hotel a destination worth booking for your New Year's Eve getaway. Inness is situated on 225 acres offering views of both farmland and the Catskill Mountains and the landscape designer, Miranda Brooks, created an environment where one can celebrate the indigenous flora.