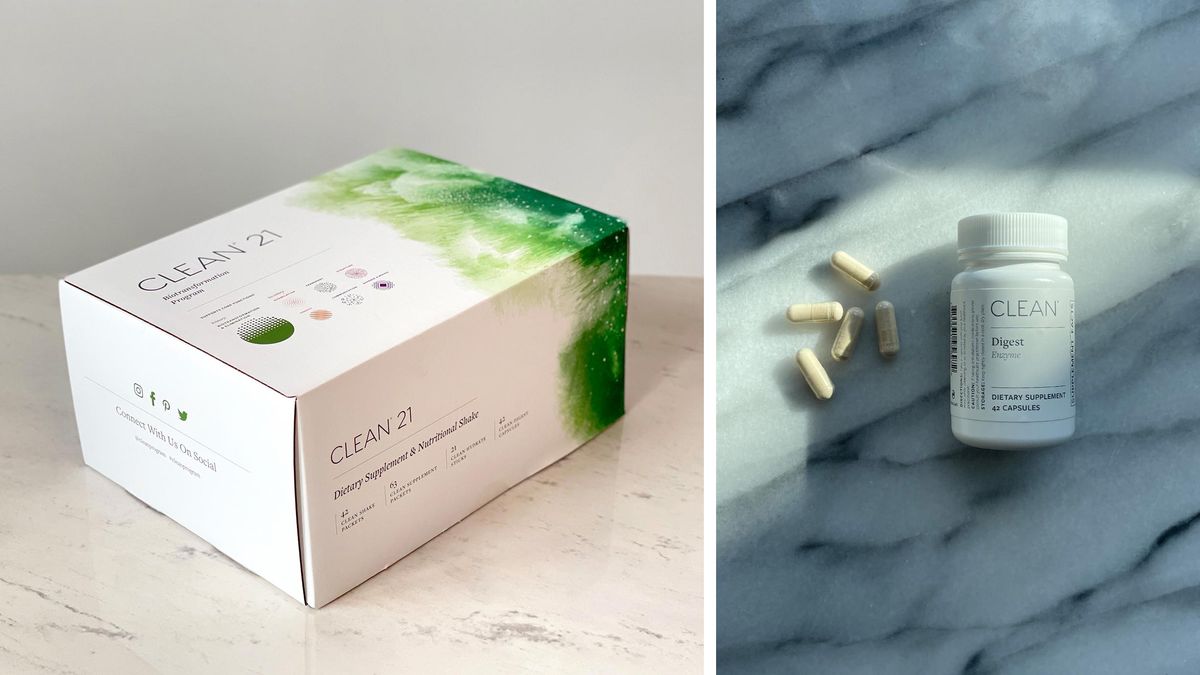 We Tried It
We Tried It: A 21-Day Cleanse That Promises a "Full-Body Reset"
Coveteur's Managing Director and Chief Digital Officer gives it a go. In collaboration with Clean.
Graphics:
Phuong Nguyen
I am 100 percent vegan and have found that maintaining consistency in my diet is key for my health. Any deviation from my standard can be upsetting to my stomach and/or my digestion. This said, I never enter into any cleanse or wellness trend lightly. But when the opportunity arose to put the Clean 21-day program to the test, I was excited to see how this system would differ from the ones I've followed in the past.
In other cleanses I've experimented with, I've always felt really hungry and like I was making such a sacrifice in order to follow the guidelines. But Clean's unique 21-day Biotransformation Program—although it does offer a seven-day option, as well—was intriguing. Founded by cardiologist Dr. Alejandro Junger, Clean takes a holistic approach to wellness, allows solid foods as opposed to liquids only, and includes daily supplements to nourish the body of vital nutrients as it resets, ideally resulting in better digestion, increased energy, stronger immune defense, and more.
Spoiler alert: With Clean I did not feel the hunger that other cleanses left me with. And, I'm so busy that I almost did not realize I was replacing breakfast and dinner with shakes. I still ate my regular lunch of vegetables and hydrated often and consistently, as the program made it easy to do with its hydrate packets and supplements. Overall, I was pleasantly surprised by the experience, but for more on that, here's how it all went down.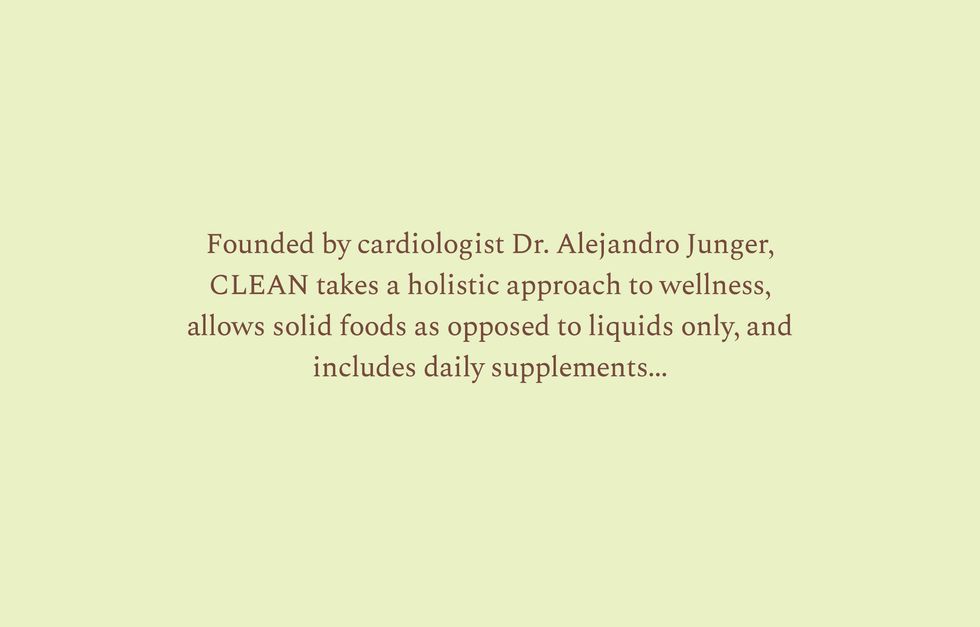 The Cleanse
In simplest terms, the Clean system combines both Eastern and Western medical practices to harmonize and strengthen seven systems of the body. Specifically, these are biotransformation (ridding itself of toxins), energy, communication, defense, transportation (such as the circulatory and lymphatic systems), assimilation, and structure. According to the program, a total body reset is achieved through a combination of daily shakes, supplements, and one solid meal per day over the course of 21 days.
I started following the program on October 23, after receiving my Clean package in the mail. It included vegan, gluten-free shake packets; vegan, gluten-free supplement packets; vegan, gluten-free vitamin-mineral blend; immune-boosting probiotics; plant-based digestive enzymes; and a digital cleanse guide. From there, the plan was straight-forward: I would drink a shake for breakfast and dinner, have a solid meal for lunch—I'd have a salad or lightly steamed vegetables each day, although the program also suggests lean proteins and healthy fats for those who prefer them—and make sure to hydrate and take all the clean supplements throughout the day.
Right away, I realized this was different from other cleanses that I've done for a couple of reasons. Firstly, I basically did not eat with other cleanses and only drank certain prescribed liquids (I won't get into that!). I was always left feeling hungry. Also, I did not take supplements with previous cleanses...something that turned out to make a huge difference.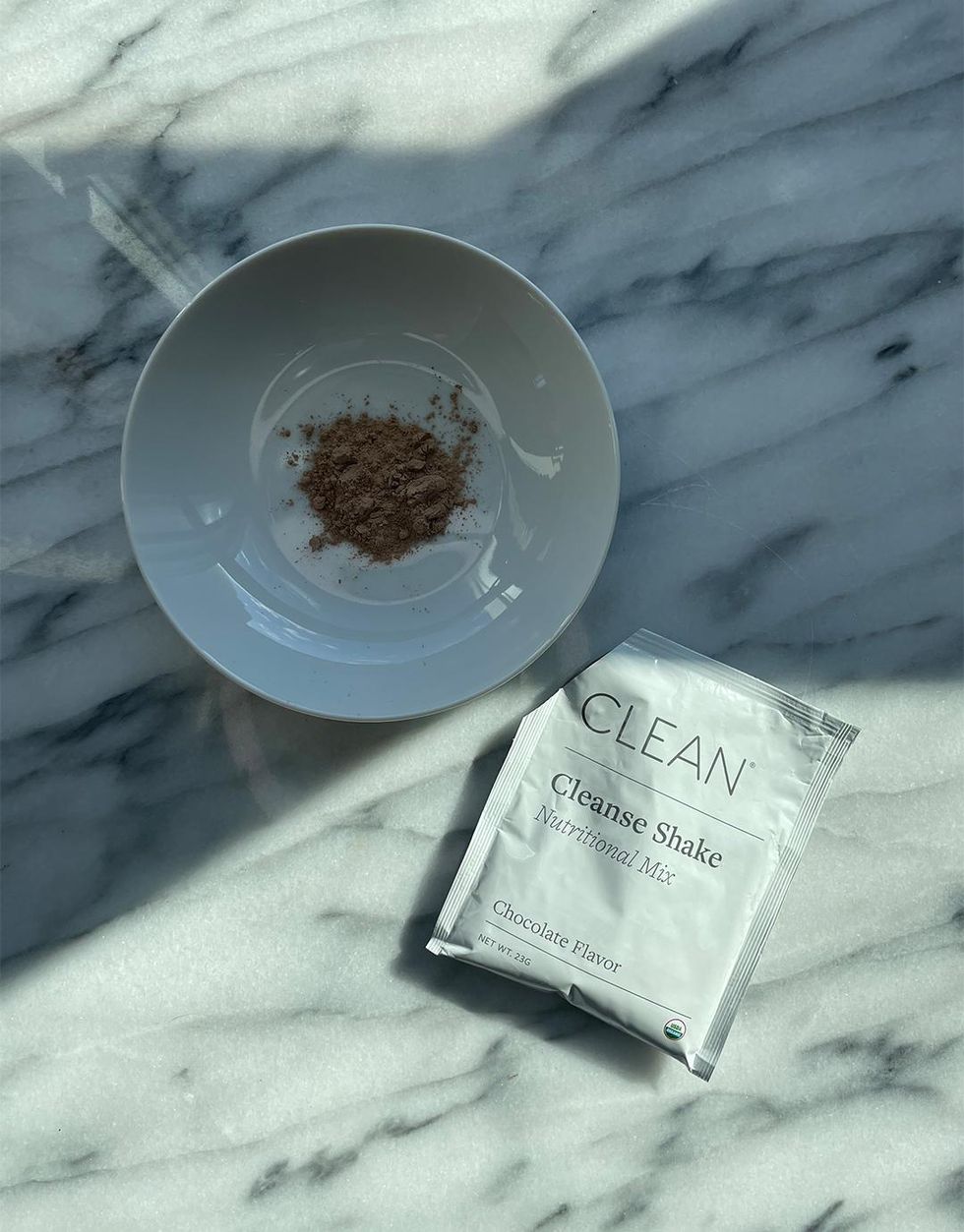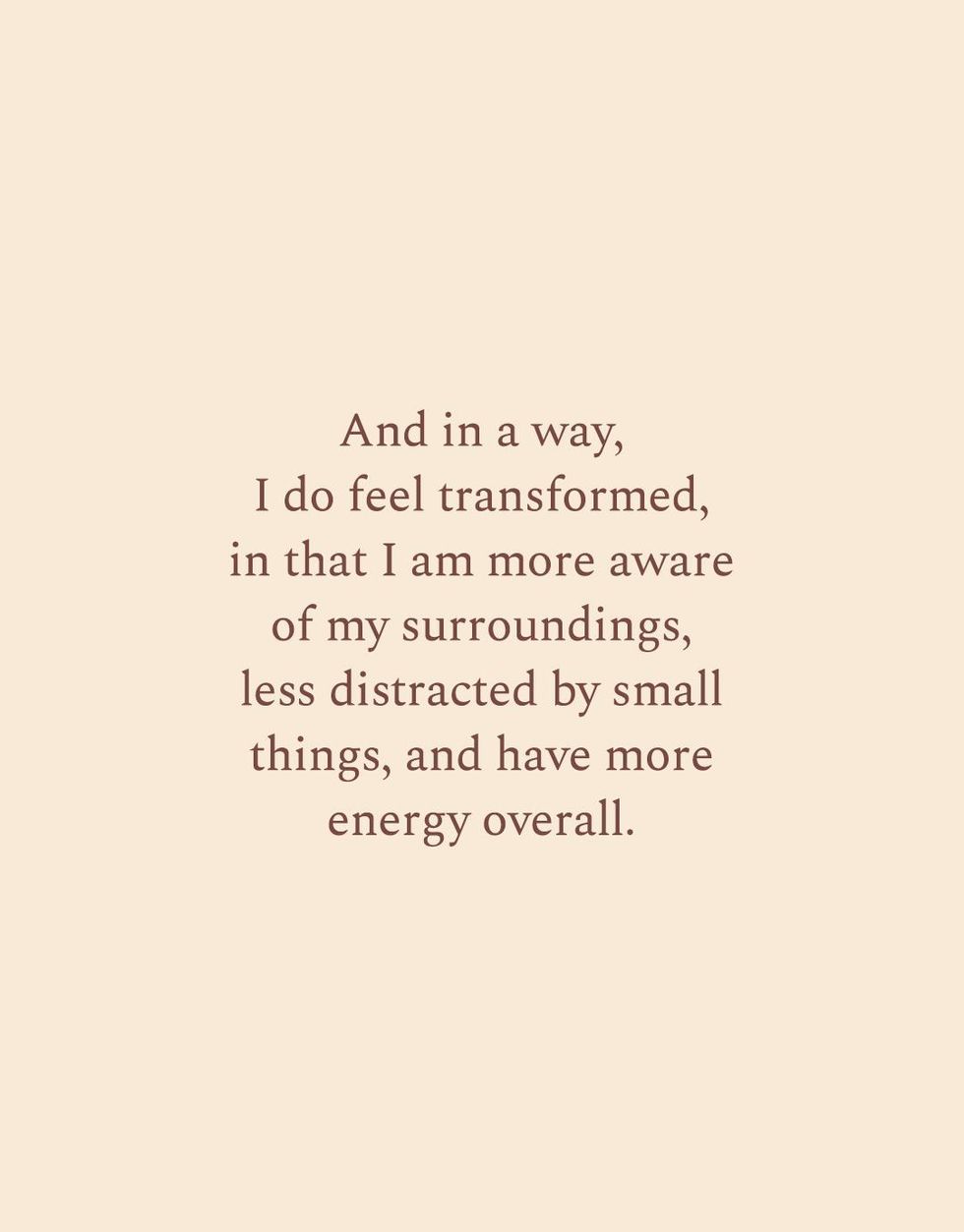 The Week-by-Week Experience
Beginning at week one, I thought I was going to feel hungry. I didn't. I had a shake for breakfast and dinner each day and a big salad for lunch. I felt like I had my typical energy level and did not miss the meals at breakfast or lunch. The shakes were surprisingly filling and tasty, as well. I mixed them with unsweetened almond milk and/or water—the chocolate one I preferred over the plain shake mix, but I alternated.
By week two, I noticed that I felt less bloated and had more energy. Since I monitor and measure my diet (being vegan and watching my portions carefully), I pay so much attention to how I feel that I was not sure this cleanse would make much difference. But it did. I felt more lively and also more attentive in my day-to-day tasks.
When week three rolled around, I was still not missing the two solid-food meals per day. I felt very satisfied with the shakes and supplements. I also started to really look forward to the shakes—I've actually grown fond of the chocolate one! And in a way, I do feel transformed, in that I am more aware of my surroundings, less distracted by small things, and have more energy overall.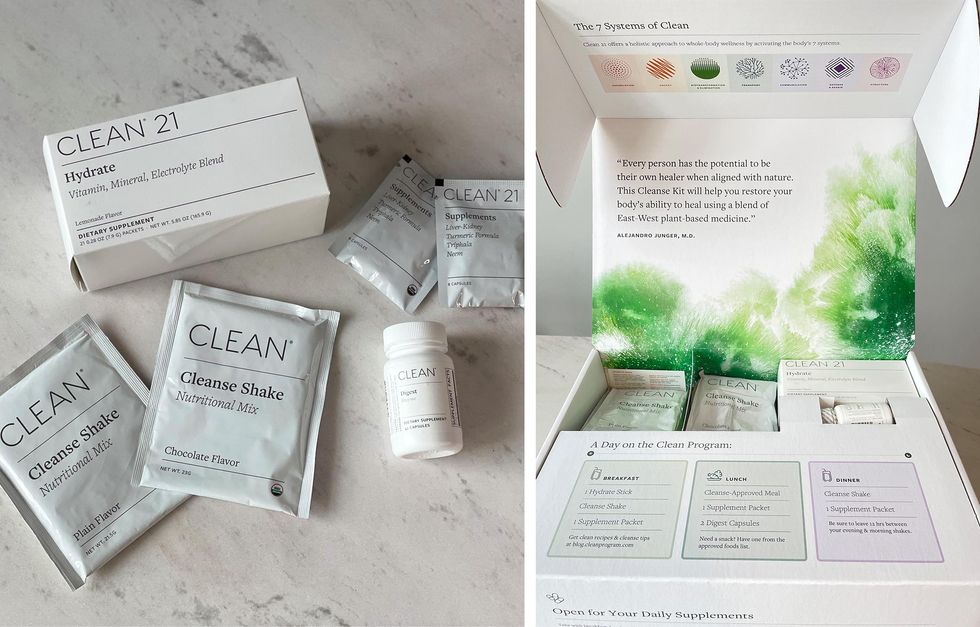 The Testimonial
I would rate my experience as a 10. I have to be honest, I am not motivated much by food so adjusting the two meals a day to shakes was not really a challenge for me. But when I did, I grew accustomed to them and did not feel hungry as I thought I would. That was a big difference between Clean and other cleanses I've done. Clean also has all of the supplements that other cleanses lack that keep you healthy, operating optimally, and not depriving your body of essential nutrients. I recommended it to friends already!
Disclaimer: This is a personal testimonial of one individual's experience with Clean and does not reflect how this, or any cleanse, may affect others. Before beginning any cleanse program you may want to consult a doctor.

Photos: Courtesy of Greg Brossia
Want more stories like this?
Is the Fertility Cliff a Myth?
Ballet May Be the Fix to Your WFH Back Issues
Hacking Your Hormonal Rhythm Could Be the Key to Living Your Best Life