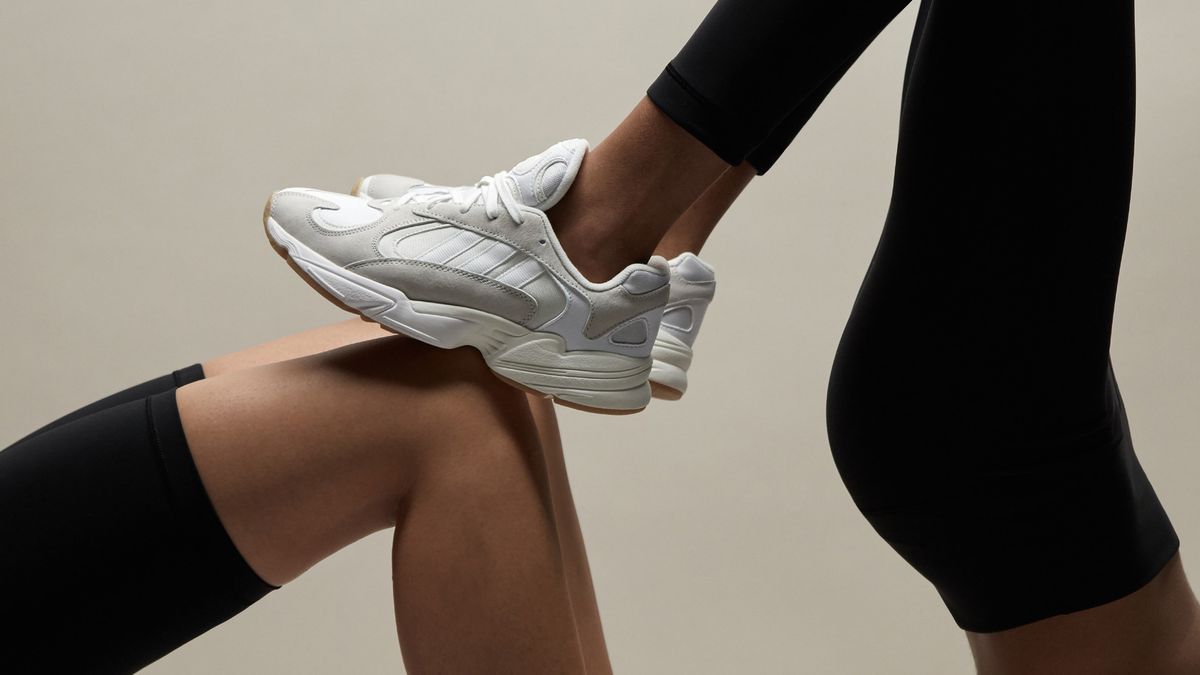 Designers
We're ready to give Josh Goot and Christine Centenera all of our money.
We all have those friends who, no matter the time of day or the occasion, always show up looking impeccable. Chances are high that these chic individuals have a faithful formula they stick to when it comes to getting dressed—they've found their uniform.
Australian creative minds (and longtime couple)
Josh Goot
and
Christine Centenera
saw this pattern of uniform dressing as an opportunity and thought to themselves, "If only we could all get our uniform elevated, really well considered, and at a fair price." And so they set out to do just that, and in December of 2017, womenswear designer Goot and Centenera, who is also the fashion director of
Vogue
Australia, launched high-end "
anti-fast fashion
" luxury essentials brand 
Wardrobe.NYC
. They chose Italy as their manufacturing hub and created a business model where collections are sold as five-piece or 10-piece wardrobes.
July marked the launch of their second collection, which focused on luxury sport essentials and featured an
exclusive collaboration with adidas
. Post-launch we chatted with the founders about the most surreal moments of Wardrobe.NYC and how they plan to continue elevating the brand—we were even given a hint at what's next to come for the label.
---
How NYC inspired the brand:

Josh Goot: "It really came from our experience in the industry combined with moving to New York and seeing the way that people live and, you know, the demand of a modern urban lifestyle. I realized that people really wear uniforms, in many ways. If only we could all get our uniform elevated, really well considered, and at a fair price—that would be a great thing, and it didn't seem like anyone was really doing that."

What their daily schedules entail:

Christine Centenera: "Today we worked out of the Wardrobe head office in our apartment. Josh and I were both up quite early and had a couple hours together talking about stuff. Literally every day is different. I work at the World Trade Center at the Condé Nast international Vogue office. I went there basically all day today and just came back for this interview. Josh was out at the warehouse factory with some of the girls, working out a bunch of things."

JG: "The logistics center!"

CG: "Not my lane. Then we're about to have a design meeting for the next collection after this with Rachel, our design assistant."

JG: "My days are a lot less varied than Christine's. Christine travels a lot as the fashion director of Australian Vogue—that job takes her far and wide. I spend a lot of time at my desk sitting in front of the computer screen."


How they plan to make each collection fresh and exciting:

JG: "It's a good question—it's a question we're asking ourselves. We've established certain codes for the label; whether it's the notion of the five- or 10-piece wardrobes [or] doing all-black and minimalistic. We have those codes on the one hand, and then we also know we need to keep people interested. The one overarching thing we already know is that we always want to have a theme that relates to a certain urban experience. We started with tailored, we moved on to sport, and we won't reveal yet what the next one is, but it's another link in that chain."

What's next on the collaboration front:

CC: "We're hoping to collaborate with other brands. We have a few lined up for the next few wardrobes that we've planned, but they're not shoes. The collaboration process is a huge part of the model, to work with the best in class. I can't say too much, but we do have some exciting collaborations lined up."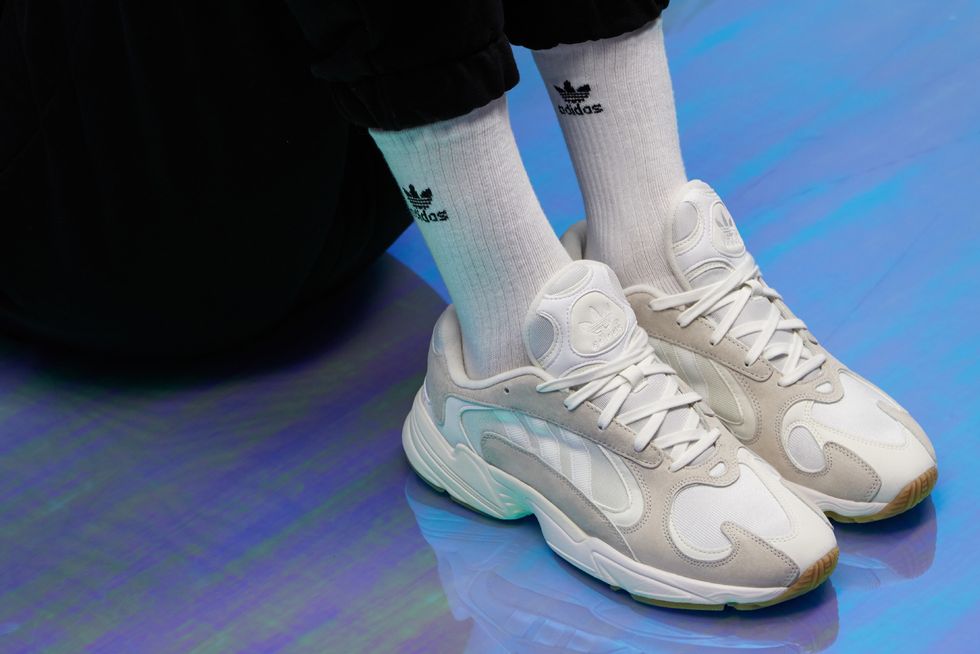 Photo: Courtesy of Wardrobe.NYC
Their go-to pieces:
CC:
"The first [collection], it was probably the skirt. I wear that a lot with a t-shirt. I wear the coat in winter. Because it's oversized, I could wear a whole complete outfit underneath without it being so heavy—the coat was a real winner for me. I live in the t-shirt. The leggings [from the first collection]—I'm probably on my fourth [pair] because I always manage to give them to people because they love them so much. I work out in the bike shorts, [and] the crop top I wear as a bra. I wear the trainers a lot. Josh actually epitomizes the wardrobe concept because this is what he wears; he doesn't have much beyond this. He lives and breathes the concept."
JG:
"Your readers probably care less what I wear. I wear the baggy pants a lot, the t-shirt a lot. Certainly the running short is awesome, the t-shirt and long-sleeve tee are really strong as well. Oh yeah, and the tracksuit. Not to be biased, but they truly are amazing pieces for everyday."
The Wardrobe.NYC consumer in three words:
JG:
"I might say more than three. Discerning, intelligent, worldly, an individual. It's funny, when you build a label you do some exercises, and you talk about your brand values
—
things you consider for who's your customer, how you would describe your customer. You think about it over and over and you come up with these great words, and then someone asks you, 'How would you describe your customer?' and it all disappears from your brain."
The most surreal Wardrobe.NYC moments thus far:
JG:
"The one thing for us has been doing it together. That's been somewhat surreal because it's a new chapter in our relationship. The launch itself was surreal because we had recently moved to New York, and we had both been really inspired by the city over the years, so when we got it off the ground and it launched—yeah, I would call that quite surreal."
CC:
"The surreal thing for me was that I never thought I would be on this side of the table. All of a sudden we're doing interviews with colleagues of mine who I see at shows. Being on the other side is bizarre—speaking to friends and colleagues in the industry about the brand that I've built. Also seeing people wear it, you know? I know that when I go to shows, I dress up, but I really wear the same thing most days, and I got on a plane once and I saw someone wearing the exact same thing as me, which was the leggings, t-shirt, and a blazer, so that was bizarre."
A hint at what's next:
CC:
"We're working with someone who's a friend of ours, and it's a collaboration."
JG:
"It'll come out in November/December. It will be geared towards a Northern-hemisphere winter. We're actually about to go into a design meeting now about it. I think it will be really strong. Beyond that, it's hard to say much."
Photos: Courtesy of Wardrobe.NYC
Want more stories like this?
Women Should Be Able to Dress Like the Boys
The Cool Shoe Brand Even Rihanna Can't Stop Wearing
You'd Be Obsessed with This Designer—If You Could Find Her