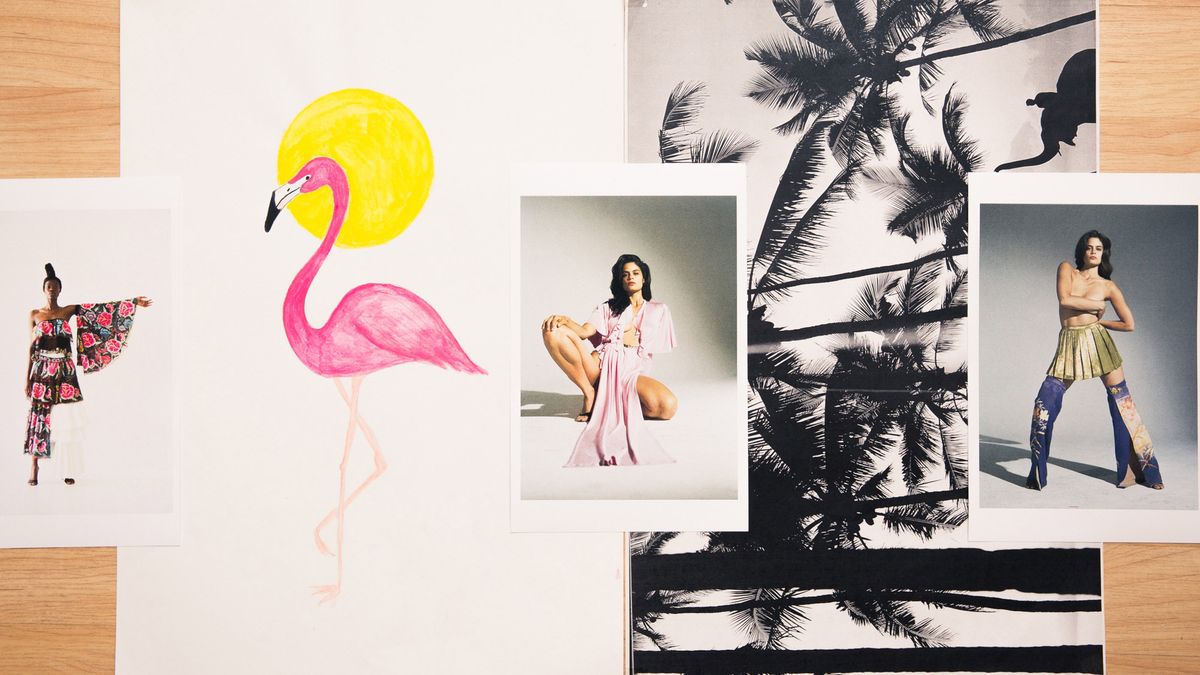 Designers
You can't find photos of Sarah Aphrodite online, and you probably haven't come across her on Instagram.
Alec Kugler
Sarah Aphrodite is a name that doesn't ring a bell.
I originally wrote "probably doesn't ring a bell," but I'm certain you're not familiar with her. The Dutch-born designer is based in Northampton, Massachusetts, and makes one-legged pants and "bags" comprised of bangles hanging on a string. Her pieces have been worn by Kelela on the cover of Dazed and styled on a Juergen Teller set for Self Service. In December 2016 Vogue named her one of 2017's first designer obsessions, yet today, in April of 2018, she only has 1,562 instagram followers.
In our current pictures-or-it-didn't-happen era, this obscurity sounds like a curse. Now more than ever, designers want their image and work all over the internet. Likes and comments and links in bio are the new mark of fame. But Sarah Aphrodite doesn't seem to care. Again, she makes *one-legged jeans* and chooses to live 160 miles away from NYC. Maybe that's what drew me to her. (It was either that or the jeans—I'm not entirely sure which intrigued me first.)
---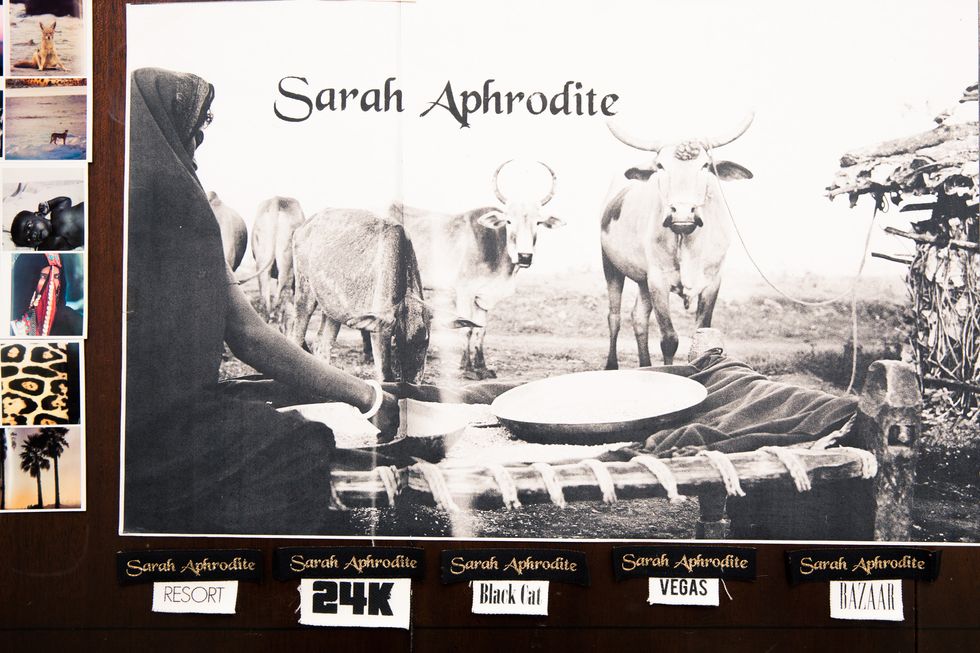 You start to assume a lot of things about someone who is seemingly invisible on purpose. I created all these images in my head of what Sarah looked like, and none of them met me at the door of the East Harlem AirBnB she rented for her week-long stay in NYC. Aphrodite is tall and blonde with bright blue eyes, which, frankly, seemed comical—someone who doesn't want to be seen, yet could easily pass as the living incarnation of Aphrodite, the Greek goddess of love and beauty. What's more is that when I first reached out to interview her, she said that she was interested and then wrote: "I wanna point out that I am very uncomfortable in front of the camera and, on top of that, not photogenic. I prefer phone interviews or email interviews." I was able to negotiate an in-person interview, but no photos. 
Nothing about Aphrodite is conventional. Not her pants, cut out and deconstructed—"That is the pant that is with me for all of this," she says—and not the way she decided to become a designer (while on a boat in Greece). "I was thinking of this top that I thought would be great to have, and all of a sudden I was like, 'Oh my god, I can study this. I can go to school for this.'" 
Aphrodite tells me this mystique and nonchalance isn't a front. She insists that she doesn't follow fashion industry rules not because she's against them, but because she isn't "naturally aligned" with them. "Maybe one day I'll be able to," she tells me,  standing over mood boards that look equal parts meticulous and haphazard with images from Africa and Vegas pasted together. Perhaps she'll make a conventional collection one day, but maybe it's best that she doesn't.