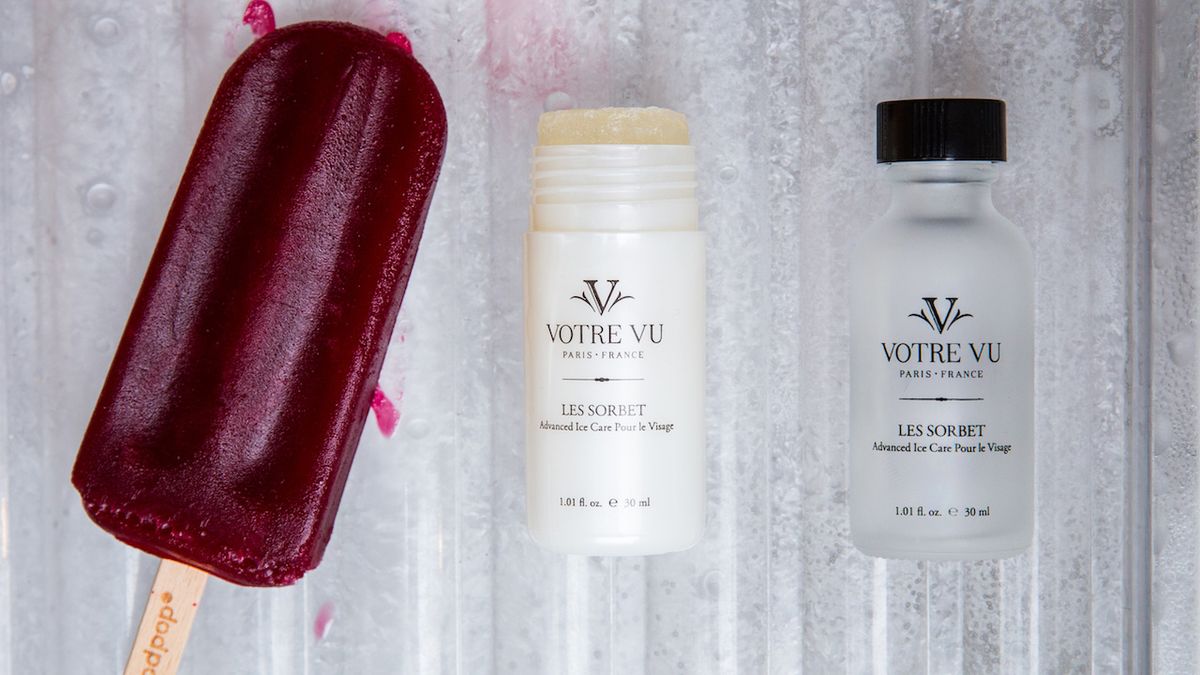 Skin
Icing your headache just got a whole lot prettier.
Alec Kugler
Listen, at this point in my life I'm not surprised by the puffy, tired face staring back at me in my bathroom mirror on January first. By the time the umpteenth bottle of Veuve is getting popped in the wee AM hours, I've made my peace with the complexion consequences. Still, once I wake up, I usually find myself in my bathroom for about an hour trying to rev up my circulation, which is really the main solution for looking well-rested when you're not. You'll find me taking an Epsom salt bath, massaging my skin, doing yoga poses, chugging water, and layering on face mask after face mask with the hopes of soothing my poor, hungover face. The whole routine does help, but it takes some time, which is why I think this Votre Vu Les Sorbet Frozen Face Serum is so genius.
While not created *for* hangovers, the serum inside this tube is full of ingredients that will quell inflammation and even relax muscles for an itsy bitsy Botox-like effect, and the fact that the stuff is actually frozen means it will increase circulation—temperature variance gets your blood vessels pumping—while you use it. Plus, if you rub it around your temples and eyes, that aching headache will disappear so much faster. Here's how it works: The box set comes with a bottle of the anti-aging serum and an empty vessel that is basically a push-pop (ah, *nostalgia*). You pour the entire bottle of serum into the vessel, pop it in the freezer for several hours, and then apply it to your skin by gently gliding what we call the "skin Popsicle" over your entire face. You don't have to use the whole thing in one go: Put it back in the freezer and hang on to it until the next big party (which I promised myself won't be until February, but let's be honest, will probably be next weekend when the harsh reality of 2018 hits). Be safe, everyone, and Happy New Year!
---