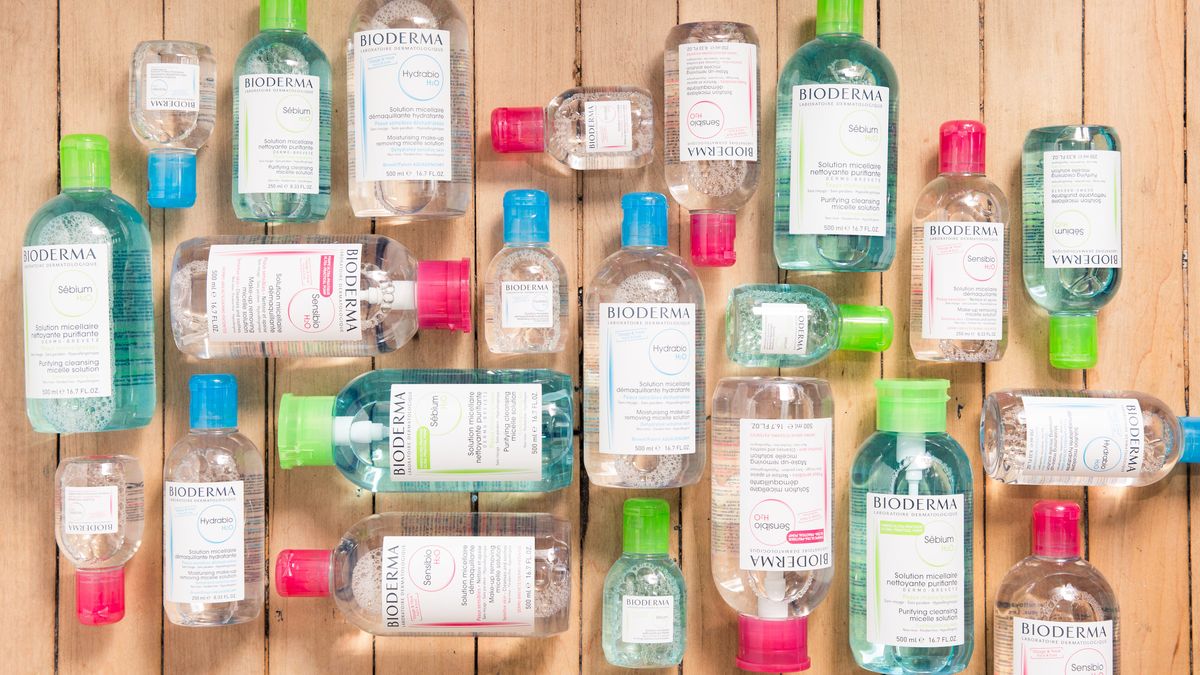 Skin
It's so gentle you can't even feel it working.
Alec Kugler
Maybe it's a by-product of my '90s upbringing, but when I imagine removing my makeup (and if we're talking 15+ years ago, it would be very heavy eyeliner), I think of an irritating, alcohol-based solution that stings my eyes and leaves me looking ultimately worse for wear. Now, as a more worldly and wise editor, I know that unless I'm using my beloved Biologique P-50 or undergoing a monthly glycolic acid peel, at no point should my skin care aggravate my face to the point of redness. Since I've already turned to the French for most of my beauty concerns, it's only natural that I've retired my old makeup remover in favor of the industry's trusted go-to: Bioderma micellar water. It's the product that's launched a thousand imitators for both its gentle formula and overall effectiveness at ridding your lashes of even the most waterproof of mascaras.
While I'm partial to the original, unscented version—the Sensibo H20, with its signature rose-colored cap—for cleansing, there are two additional Bioderma formulations to suit anyone's taste. For those with dry skin (otherwise known as everyone come wintertime), the Hydrabio H20 stimulates the skin's natural hydration process for an extra dose of moisture. And for anyone with oily or blemish-prone skin, Sébium H20 gently purifies and cleanses, while still being gentle enough for the most sensitive faces. Since I occasionally wake up with teenager-level acne even though I'm in my late 20s (fun!), that means I keep all three varieties stocked in my cabinet at all times. The foundation of any skin-care routine starts with bare, cleansed skin, after all. My quest for a Violette-level French-girl beauty routine is off to a great start!
---