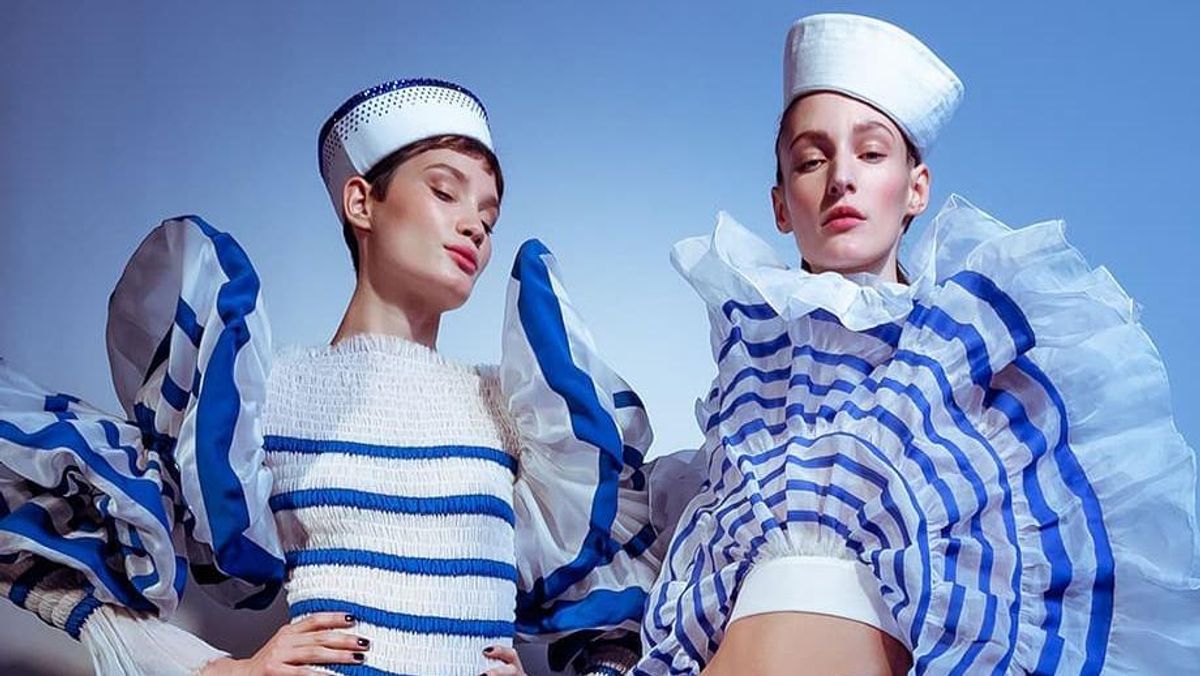 Trends
This Summer, Dress Like You Belong on a Sailboat
All the cool kids are doing it.
Picture this: You're lounging aboard a sailboat, the sun dappling its rays across the blue sea, wind in the sails, blue skies as far as the eye can see. Sounds like paradise, no? We're deeply apologetic if, like us, that is not your reality right now. So why not dress for the life you want? This summer, fashion is taking its cues from the sea, portraying a heavy nautical influence across runways and Instagram feeds. (I may or may not have just purchased a semi-ridiculous vintage sailor shirt on Etsy.)
Plotting this trend's trajectory takes us back to fashion darling Jean Paul Gaultier, who displayed a particular reverence for the garb of sailors, none more evident than in his spring '97 collection. This past spring, the design house released a throwback collection that nodded sartorially to its nautical predecessor. According to global fashion shopping platform Lyst, "the Jean Paul Gaultier reboot has put the designer's signature sailor look back into fashion lovers' radar, with searches for the brand's sailor pieces growing 52 percent over the last month."