When Old Becomes New—7 Stylish Upcycling Brands to Know
Shopping you can feel good about.
Shopping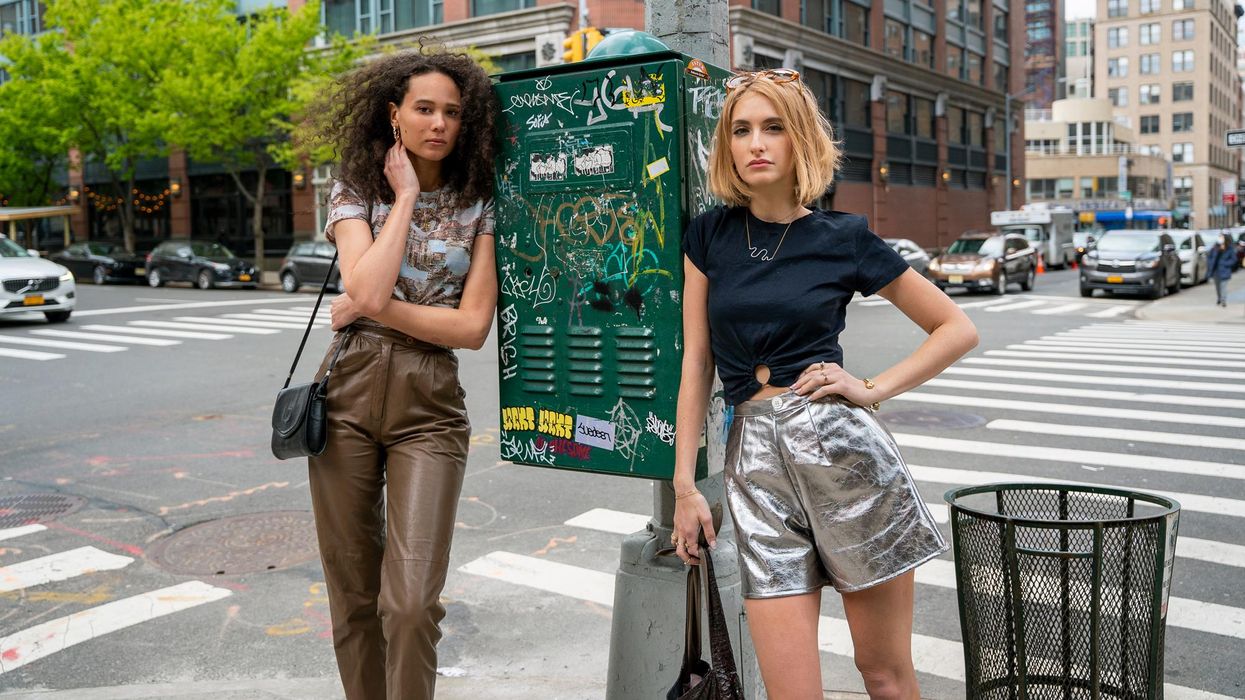 One good thing to come out of this pandemic was a tangible shift in shopping habits. When we were no longer getting dressed on a regular basis, each purchase was met with a little more hesitation—an added moment's pause regarding our actual need for the item. Not only did we consume with greater purpose, but we turned more towards sustainable practices like shopping vintage and upcycled options. "Though we've been designing clothing using vintage textiles for a few years now, it wasn't until the pandemic that people really took notice," says Natalie Mumford, founder of upcycling shopping destination 3 Women. "With time for reflection, people are more mindful about their spending. They want to feel a connection with the pieces they buy and the companies they support."
In a chicken-or-the-egg type of situation, garments that appear to be upcycled, whether that's a patchwork motif or a retro silhouette, are trending, which only helps the trajectory of brands like Mumford's. The granny-style quilt aesthetic that comes from piecing scraps of fabric together is more popular than ever, with those nowhere near the age to qualify as a granny.
Due to the inherent process, the garments themselves are often unique, if not truly one of a kind. "I love my vintage fabrics not just for their fun prints and old-fashioned high quality, but also for their inherent scarcity,'' says founder of Girl of the Earth Ruby Sinclair. "Sometimes I find an entire roll, sometimes just one remaining meter." It's a tricky business—shoppers need to act fast, as quantities are, by default, limited.
While labels like Bode and Chopova Lowena have attracted a luxury-focused high-fashion clientele, their emerging counterparts are garnering significant attention, as well. These more nimble brands are even letting their customers have a say. You can pick your fabric or quilt base, perhaps send in old items to be reworked, then select the style you prefer. The designer may even reveal the story behind your discarded fabrics to ensure that you have a true conversation piece.
Below, we've gathered seven brands that are redefining the idea of upcycling, offering the essentials for a wardrobe rooted in sustainability. While it's always nice to know nothing new was produced, the best part is knowing you're receiving something special and made with care. "The sustainable fashion movement is on the rise," adds Mumford, "and it's a beautiful thing to witness and be a part of."