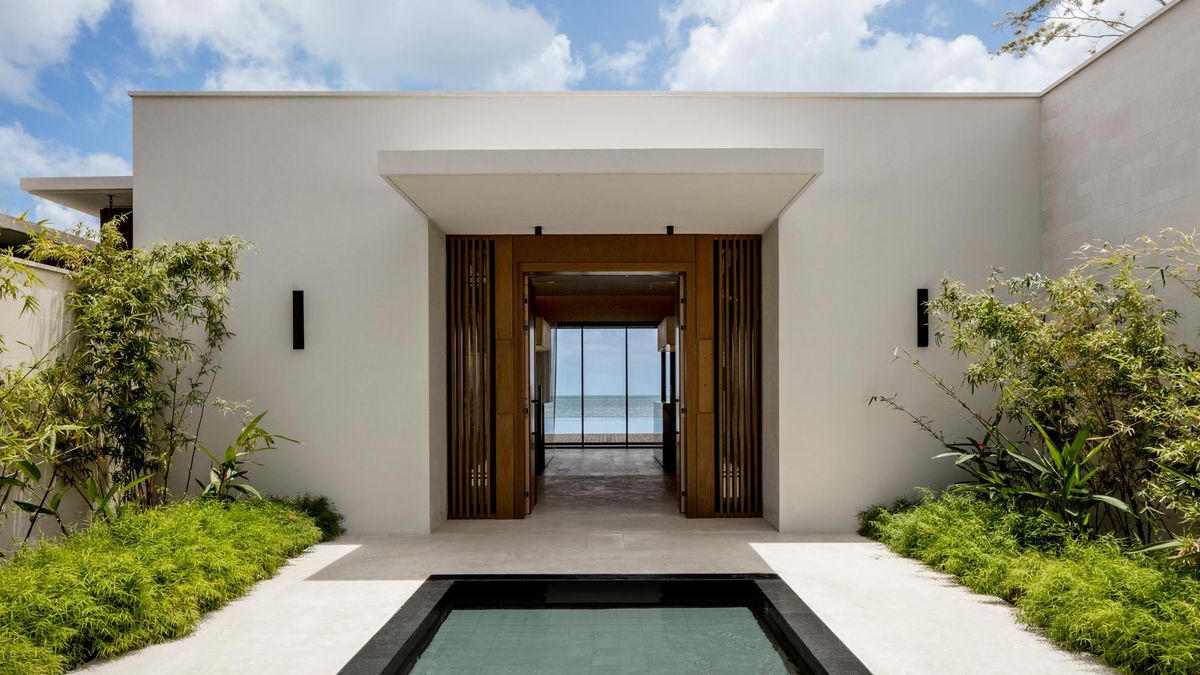 Travel
Chic Travel Ideas for a Nontraditional Thanksgiving
Rather go to the Bahamas? We say do it.
Perhaps more than any other holiday, the theme of "returning home" is most closely linked with Thanksgiving. It's a time of year when relatives near and far gather around the dinner table for a traditional turkey feast (sometimes while avoiding tense political conversations or Aunt Joan's green bean casserole). But if we've learned anything over the last couple of years, the holidays aren't always—and sometimes can't be—as they once were. If you're itching for a change of pace this time of year and aren't planning to make the trek home, consider the nontraditional approach.
While Friendsgiving is a great place to start for those staying local, an actual vacation to a city (or country) you don't live in will make your Thanksgiving memorable, exciting, and festive. Whether you're feeling a tropical climate to escape November's unforgiving temps or want to cozy up in the woods, the 14 ideas below will send some seasonal wanderlust your way.

Photo: Courtesy of Korakia Pensione
Positioned on the western edge of the Coachella Valley lies a haven for relaxation. Palm Springs, with its warm desert climate and endless cultural and culinary outlets, is an idyllic destination for a Thanksgiving away from home. Begin your seasonal adventure at Korakia Pensione, a resort nestled in the San Jacinto Mountains featuring Moroccan-Mediterranean design and a dreamy array of bungalows, guesthouses, gardens, and pools. On Thanksgiving night, enjoy a three-course meal paired with wines in the property's lush Moroccan courtyard for $85 per person. While in town, don't miss out on staple Palm Springs experiences, including vintage shopping, architecture sightseeing, and a ride on the aerial tramway—the largest rotating tramcar in the world, which ascends along the Chino Canyon cliffs for spectacular rotating views.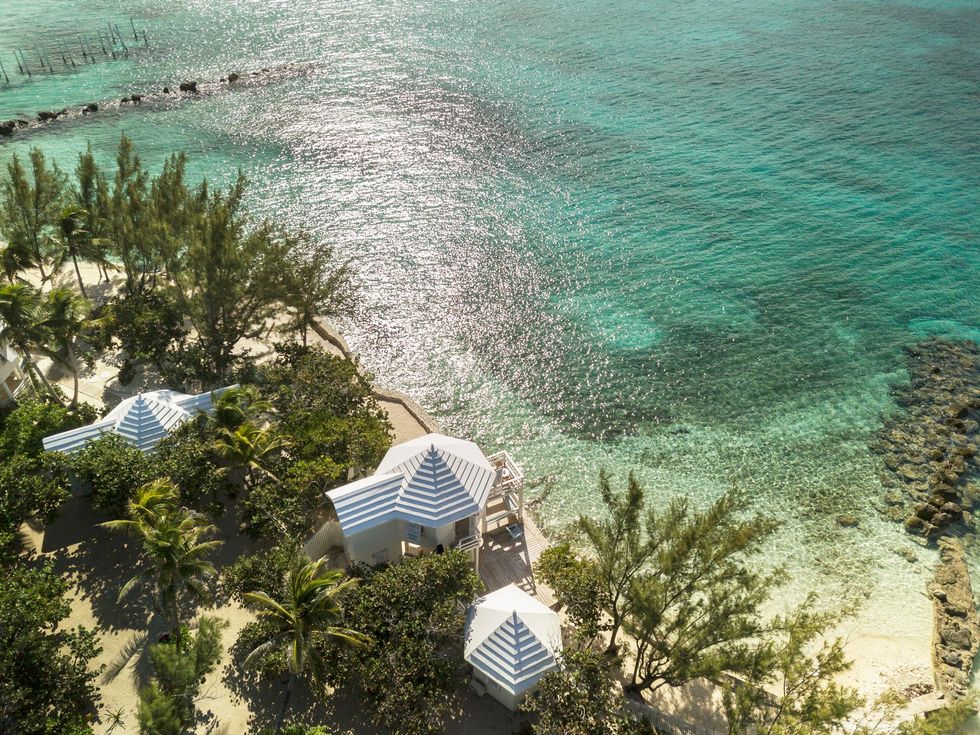 Photo: Courtesy of Rosewood Baha Mar
Between its white sand beaches and glistening turquoise waters, Nassau is nothing short of paradise. Its remote location near the Atlantic Ocean and Caribbean Sea gives visitors a uniquely distinct environment for adventure and exploration (think snorkeling, scuba diving, and sailing). Check in at Rosewood Baha Mar, tucked within the Baha Mar enclave and along 3,000 feet of the picturesque Cable Beach. The luxury property's architecture and interior design nod to a modern Bahamian estate with authentic details like local art, books, and décor. Onsite dining at Café Boulud by renowned Chef Daniel Boulud strikes the perfect balance between traditional French cuisine and warm Bahamian hospitality (tip: order the five-course tasting menu to make it an especially memorable Thanksgiving). The evening before, enjoy a complimentary happy hour in the Rosewood Garden to kick off the holiday with cocktails and canapés.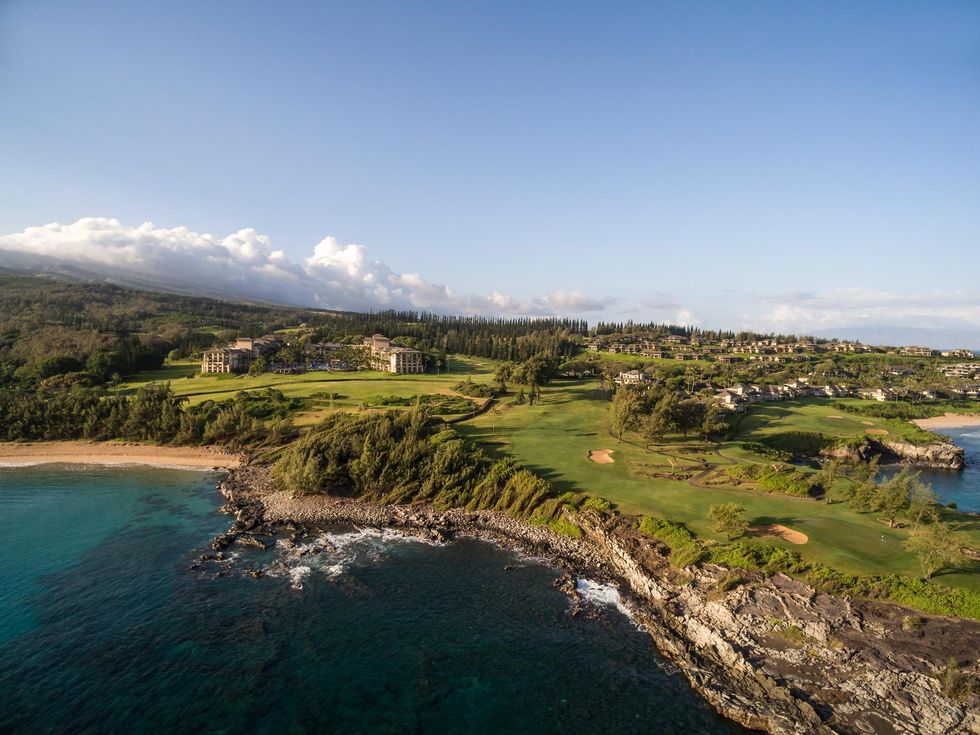 Photo: Courtesy of The Ritz-Carlton Kapalua
If you're up for a slightly longer journey, a visit to Northwest Maui is among the more idyllic ways to spend Thanksgiving. Kapalua (roughly translated to "arms embracing the sea") is at the foot of the West Maui mountains and punctuated by white-sand beaches and tranquil bays. Known in the 19th century as Honolua Ranch and Honolua Plantation, 54 of the region's 22,000 acres are now home to the Ritz-Carlton Kapalua overlooking the Pacific Ocean. For Thanksgiving, guests can book a four-course dinner at the Banyan Tree or Ulana Terrace. Or, simply opt for a more casual setting, like the Burger Shack that serves up Thanksgiving on a bun burger and includes a pumpkin pie milkshake.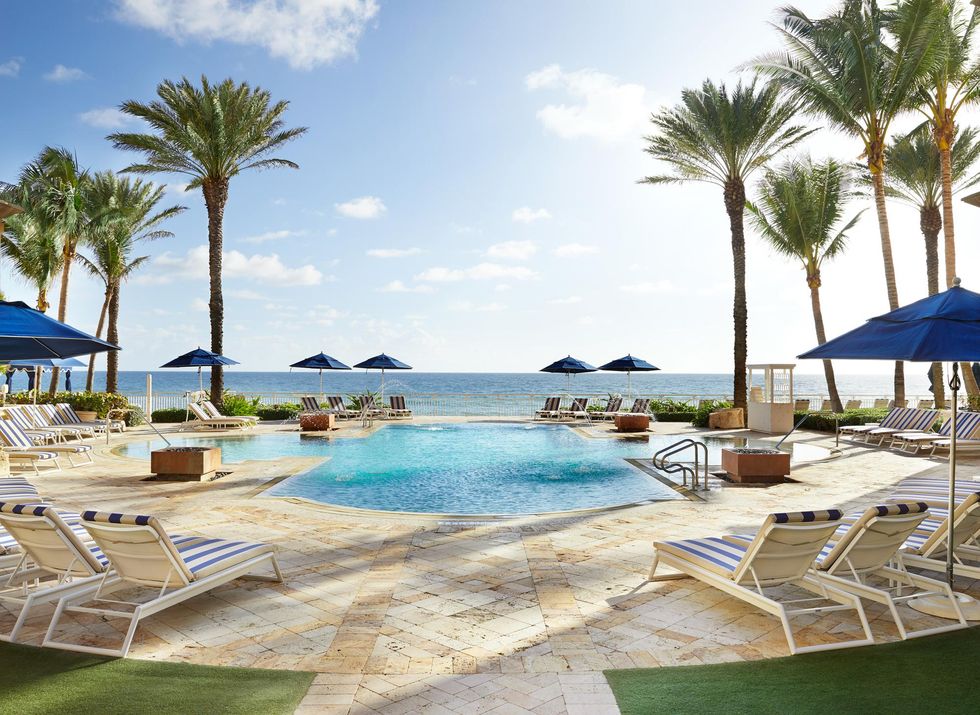 Photo: Courtesy of Eau Palm Beach Resort & Spa
Escape the chill and head down south to Palm Beach this Thanksgiving for a stay at Eau Palm Beach Resort & Spa. On Thanksgiving Day, La Coquille (a club located within the resort) will serve up an à la carte menu with holiday specials. While there, partake in onsite activities like paddleboarding, surfing lessons, and tennis. Or, lean into relaxation mode with a booking at its 42,000-square-foot spa (hot stone massage and glass of Champagne, anyone?). Also, for a dose of culture, pay a visit to the Henry Morrison Flagler Museum, a 1902 estate that's now a National Historic Landmark.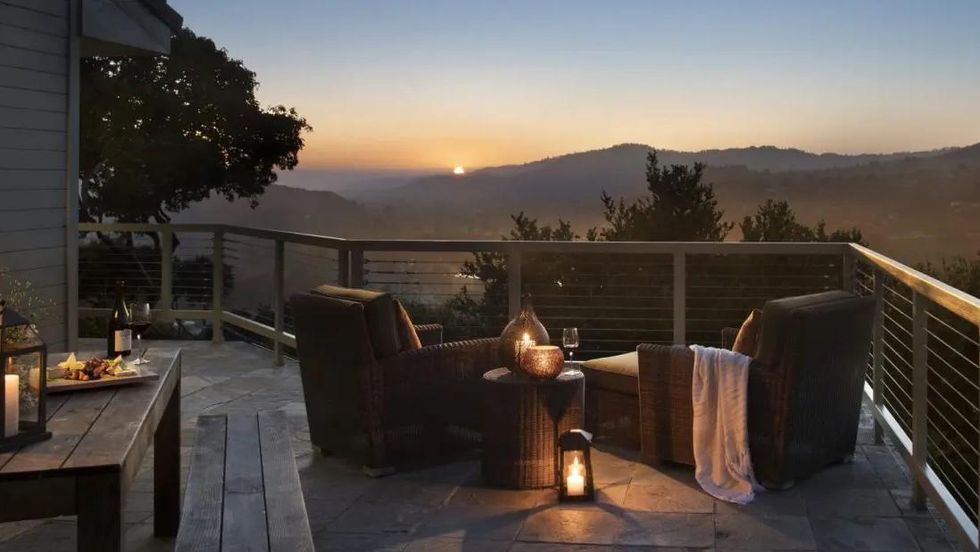 Photo: Courtesy of Carmel Valley Ranch
California's Monterey Peninsula is home to Carmel-by-the-Sea, a quaint storybook town that enjoys proximity to the sea, historic architecture, and an exciting food and wine scene. Book a suite at Carmel Valley Ranch (all of them have fireplaces and private decks) and bask in ranch living with everything from biking and sailing to wine tasting and farm animal visits (namely the two Boer goats named Honey and Spice). The resort's Valley Kitchen crafts with locally grown and harvested ingredients—honey, cheese, salts, eggs, fruits, and vegetables—and for Thanksgiving, Executive Chef Ritchard Cariaga is offering a buffet of seasonal classics like apple-cider-brined turkey, thyme and sage stuffing, cinnamon-citrus cranberry sauce, and pumpkin pie made with fresh pumpkins from the organic garden. While you're exploring around town, don't miss out on a stroll along famed Carmel Beach or a visit to the historic Carmel Mission, originally built in 1770.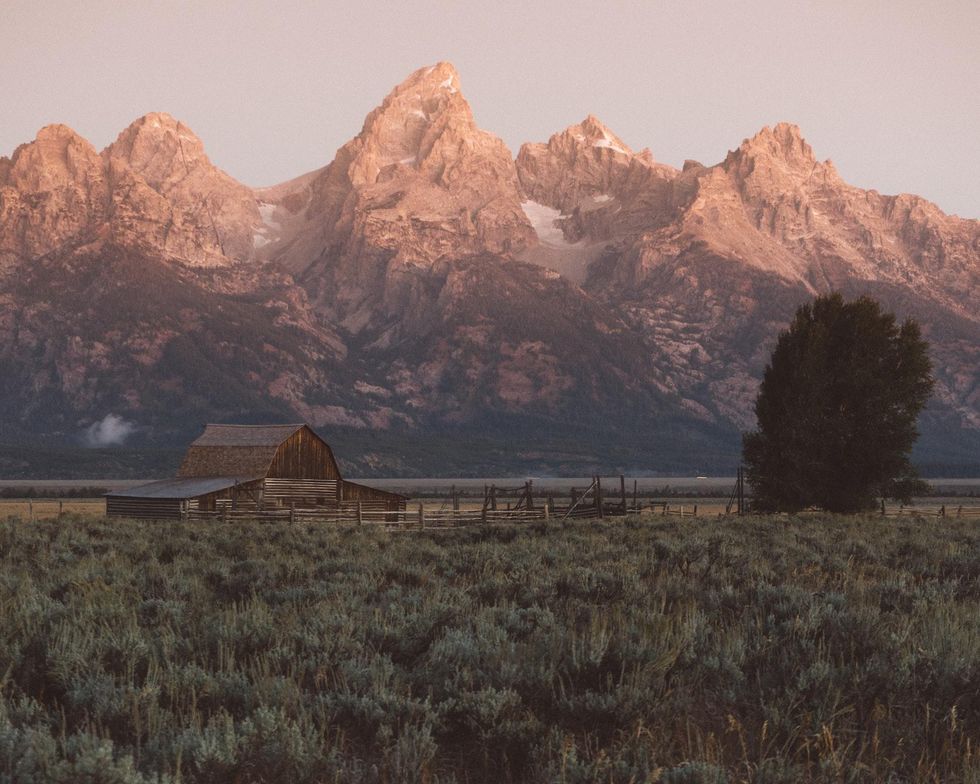 Photo: Courtesy of The Cloudveil
The unfettered beauty of the mountainous Wyoming landscape is reason enough to head there for Thanksgiving, particularly for outdoor enthusiasts. Take in the region's rugged peaks and breathtaking wildlife (from a safe distance) and unwind in one of the most relaxing places in the world. Use The Cloudveil as your home base while in town and reserve a seat at the onsite restaurant for a multicourse, prix fixe Thanksgiving lunch with dishes like garlicky escargot vol au vent, oven-roasted turkey, house-made pesto bucatini pasta, roasted chestnut soup, and homemade pies. The next day, work off your meal with a bike ride or hike, and don't miss the town square lighting on November 26 with hot chocolate and caroling.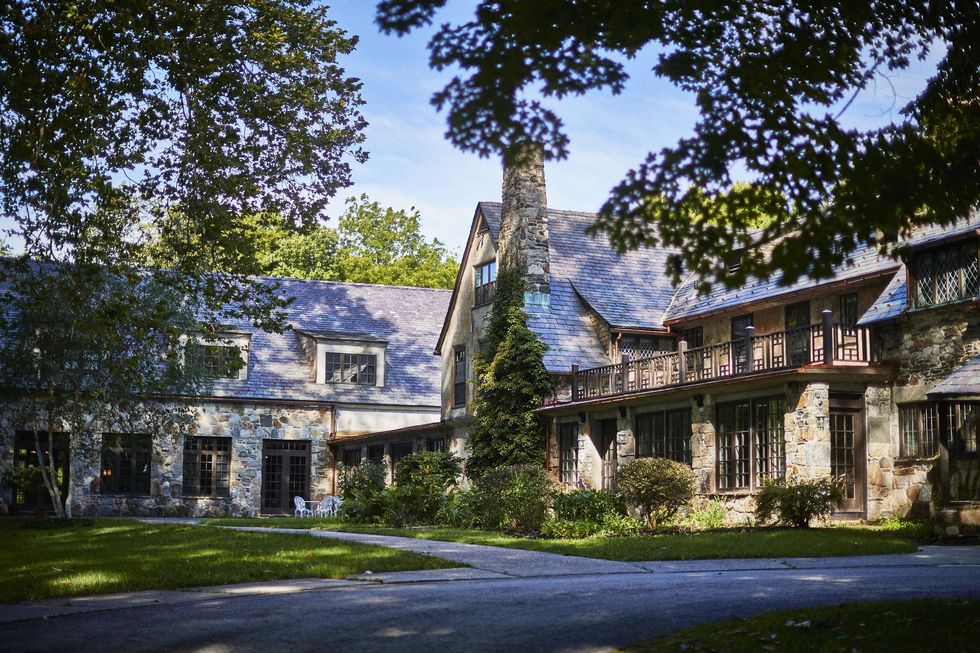 Photo: Courtesy of Troutbeck
Troutbeck's story begins in the 1700s, where it served as a country inn and tavern and has done so over the years for famed guests such as Ralph Waldo Emerson, Theodore Roosevelt, and Henry David Thoreau. This peaceful retreat is located at a low-lying pass in the southern Berkshire range and is bounded by Webatuck and Dunham creeks. Troutbeck is composed of the Manor House, Century House, and Garden House with a total of 36 individually designed guest rooms and suites complete with comforting details like fireplaces and soaking tubs. The culinary program is at the helm of Michelin-starred Chef Gabe McMackin, who will offer a local farm-to-table Thanksgiving feast, including dishes such as Koginut squash soup topped with candied pumpkin seeds, braised turkey leg marinated in apple cider and lemon thyme, and smoked bread pudding with apple and vanilla. While there, stop in at The Barns, Troutbeck's wellness center for a yoga class or massage.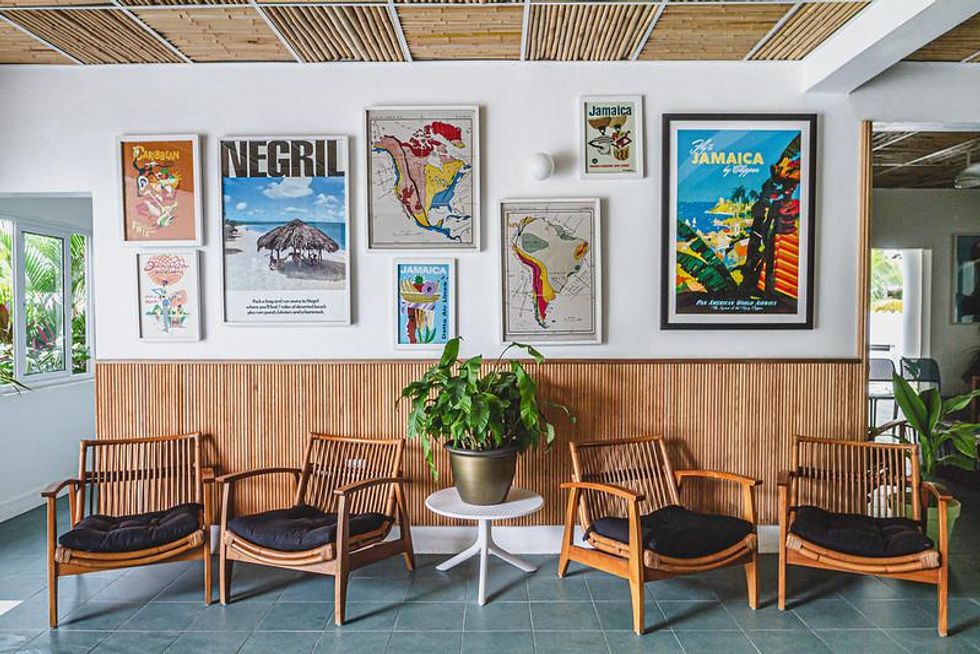 Photo: Courtesy of Sklylark Negril Beach Resort
Located in western Jamaica, Negril is the embodiment of a slowed-down pace of life. With its white-sand beaches, turquoise waters, and soaring cliffs, it's the kind of place where a day's itinerary might include everything from feasting on freshly caught fish to exploring coral reefs. For those who want a boutique hotel experience, snag a room at Skylark Negril Beach Resort, which describes itself as "the Jamaican version of a hip, Havana heyday-era bohemian beach resort swim club." The property has a new outdoor spa beach cabana and offers open-air services, including massage, foot, and beauty treatments. Also, the rooms' stylish vibe nods to 1960s and '70s bohemia (aka very Instagrammable).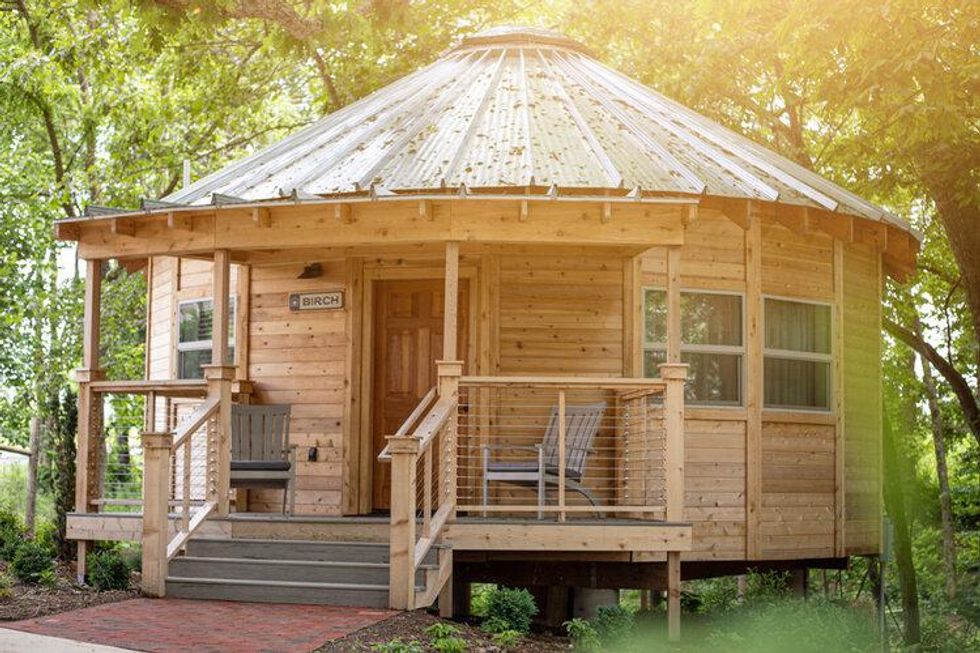 Photo: Courtesy of Nicewonder Farm & Vineyards
The Virginia highlands are a magical place year-round, but in the fall, their charm hits its stride. Within the region, Nicewonder Farm & Vineyards serves as a 450-acre playground with highlights that include an onsite vineyard and a wood-fired kitchen dishing up comfort food alongside wine-tasting flights and cocktails. The Nicewonder's inn doesn't open until late 2021, but its collection of wood yurts are available for booking now and are nestled among the trees, creating a cozy Thanksgiving experience. Every yurt is stocked with local beers and handpicked snacks as well as the property's award-winning wine.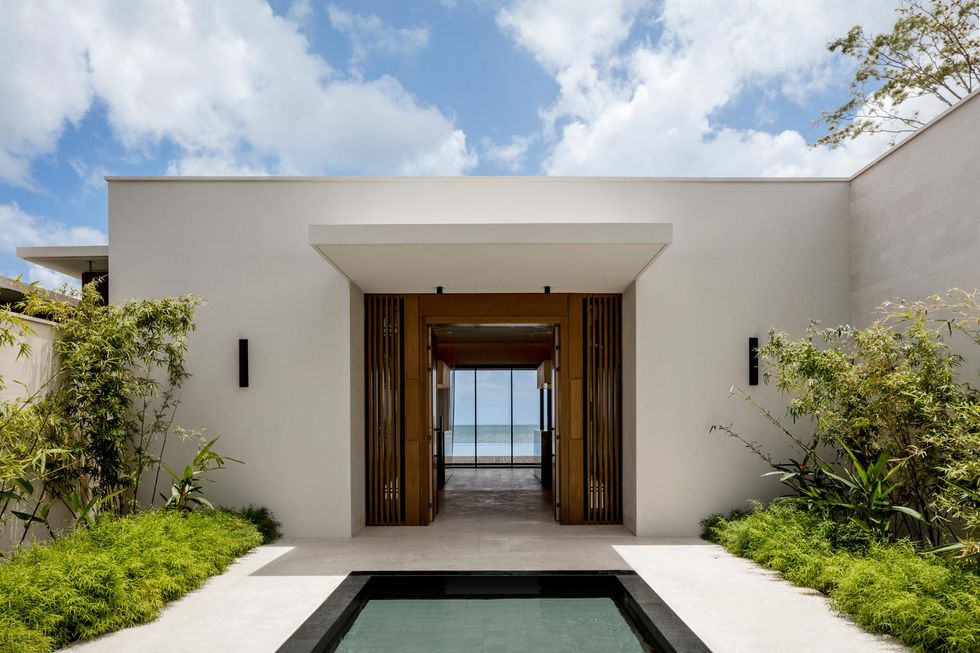 Photo: Courtesy of Silversands Grenada
Often referred to as a hidden gem, Grenada is a Caribbean island known for its aromatic spices and organic chocolate (and 75 miles of white sandy coastline and waterfalls and dive sites, one of which is the site of the largest shipwreck in the Caribbean). Silversands Grenada is located on Grand Anse Beach, considered to be the most magnificent on the island, an idyllic home base for a Thanksgiving getaway. Spend your days exploring the many surrounding hiking trails or de-stressing by the 100-meter pool followed by a visit to the spa for hot sand therapy, also known as Psammotherapy. On Thanksgiving, feast on a five-course Thanksgiving dinner of pumpkin and porcini bisque, roasted turkey roulade or truffled salmon en croute, and traditional seasonal sweets.
Colorado Springs, Colorado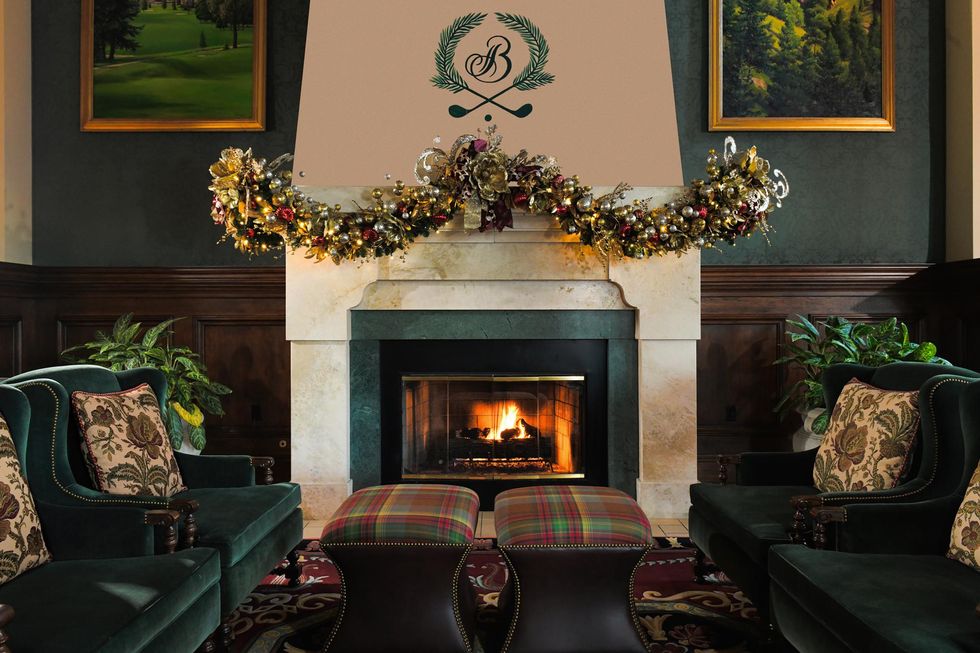 Photo: Courtesy of Broadmoor
For an enchanting Thanksgiving away from home that's inspired by the spirit of the West, The Broadmoor in Colorado Springs delivers. The luxury property opened in 1918 boasts a whopping 784 guest rooms, suites, cottages, and brownstones, plus an estate house (it also offers wilderness cabins for those seeking off-the-beaten-path accommodations). On Thanksgiving Day, a tasty holiday buffet will be served in the Lake Terrace Dining Room followed the next day by the lighting ceremony of 1 million white lights and the unveiling of a massive gingerbread display.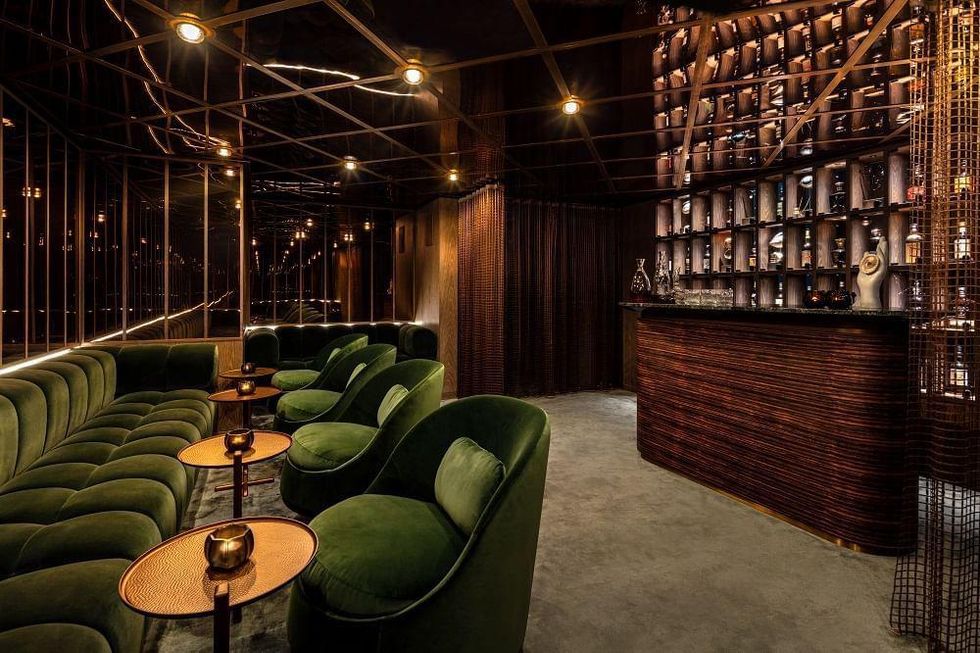 Photo: Courtesy of The Londoner
If you live on the East Coast, a jaunt to London takes around the same time as a flight to the West Coast, making a hop over the pond for Thanksgiving more than justifiable. Book your stay at The Londoner, a newly opened "super boutique hotel" that offers 350 rooms peppered across 16 floors. It was designed in collaboration with architectural designers Yabu Pushelberg and is situated in trendy Leicester Square. The culinary program at Whitcomb's, The Londoner's onsite fine dining restaurant, is an elegant expression of contemporary French cooking alongside Mediterranean cuisine influences. While in town, catch a West End theater show and don't miss a visit to The National Gallery and British Museum.
The Great Western Catskills, New York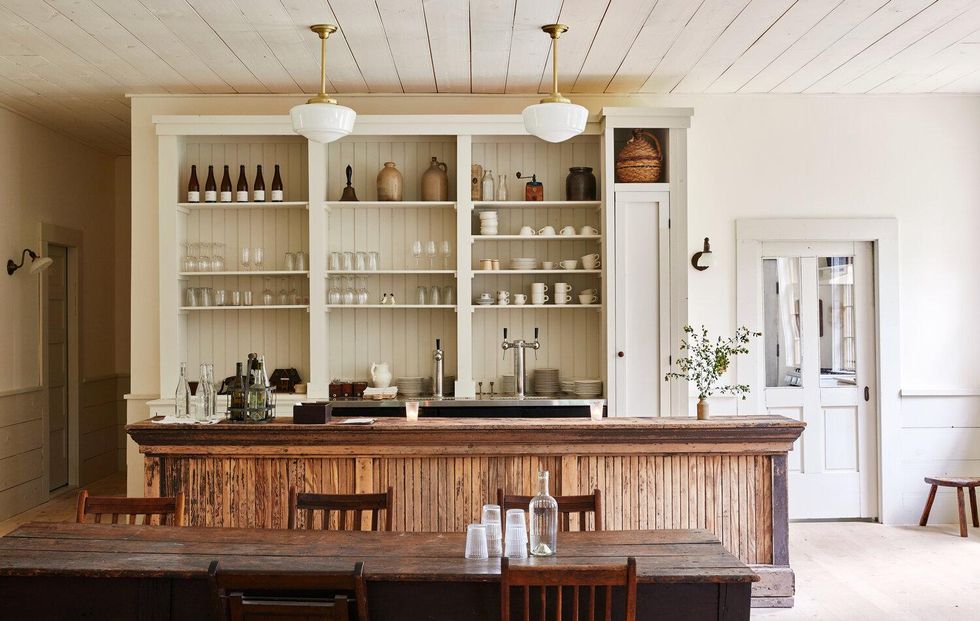 Photo: Courtesy of Bovina Farm & Fermentory
The western Catskills has long served as a respite for those yearning for a bit of natural splendor, making this region a strong pick for a stress-reducing holiday. Kick off the trip by checking in at Bull & Garland located in the village of Hobart. You can stay in one of the five relaxing rooms and enjoy close proximity to the property's restaurant serving a menu of updated pub classics focusing on seasonal produce and locally sourced meats. Throughout the weekend, enjoy activities like hiking, vintage shopping, and stopping in at local cafés and restaurants for bites and sips (the newly opened Bovina Farm and Fermentory is worth checking out as is Hollow, a minimalist bar pouring organic wine).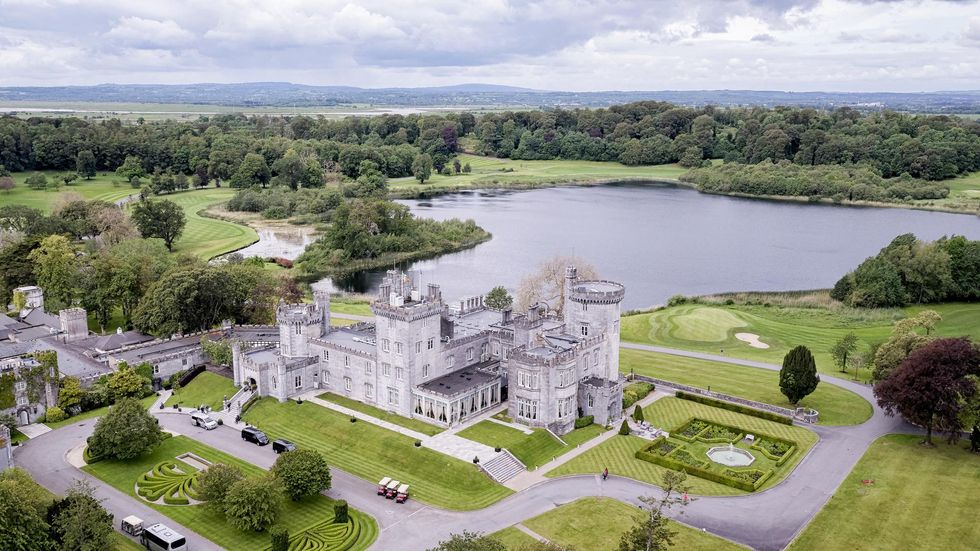 Photo: Courtesy of Dromoland Castle
For a dramatic, extravagant Thanksgiving holiday, whisk yourself away to County Clare in Ireland, home of Dromoland Castle. With origins dating back to 1014, a stay in this 450-acre historic property will no doubt scratch your itch for seasonal romance. On the evening of Thanksgiving, enjoy a traditional feast of roast Irish turkey and Irish pumpkin pie offered as a package with a deluxe room accommodation as well as themed activities like wreath decorating and calligraphy classes to inspire handmade holiday cards and transfers to and from the Dublin airport. You'll be hard-pressed to top a Thanksgiving like this one, but that's no reason not to book your adventure to the castle—today.
Top photo: Courtesy of Silversands Grenada
Want more stories like this?
The Best Places to Book a Cozy Cabin This Season
The Ultimate Guide to One of the Most Picturesque Cities in Mexico
The Very Best Cocktail, Coffee, & Food Spots, According to Stylish Aspen Locals