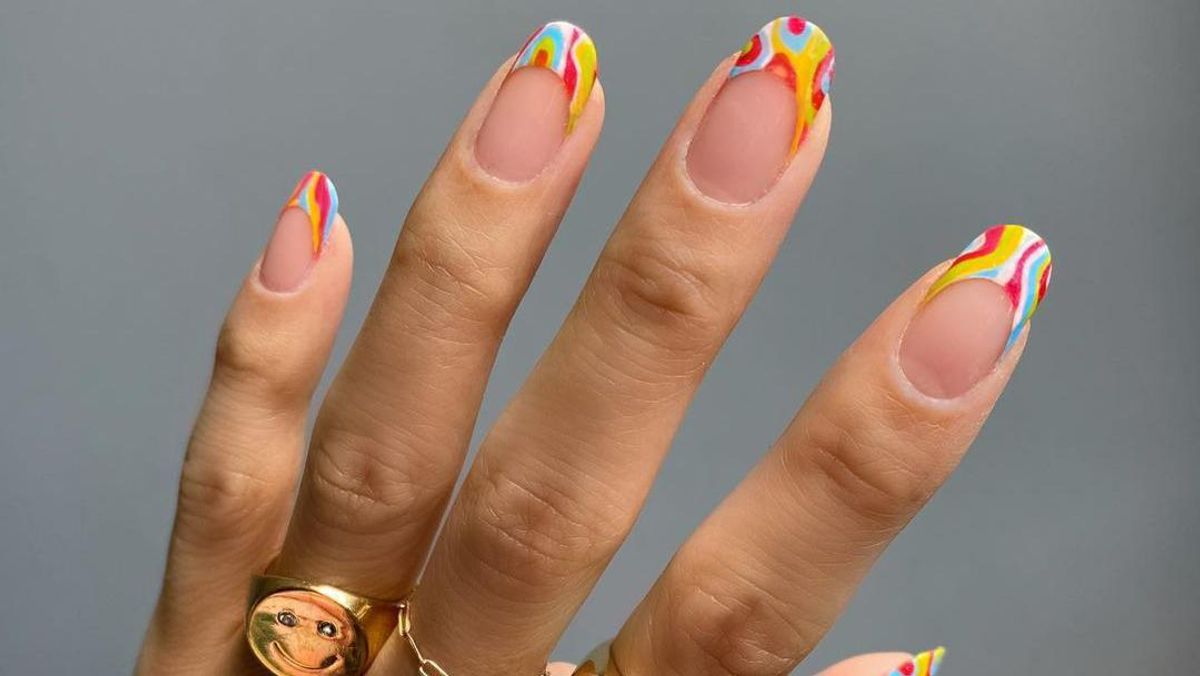 Nails
Nail Inspo to Help Complete Your Summer Vacation Vibes
I don't know who needs to hear this, but your summer nail look should be fun. So instead of swiping on the same solid coat of pale pink nail polish that you wear year-round, for your next getaway, consider switching things up with a nail look that'll match your vacation vibe.
According to Julie Kandalec, an NYC-based celebrity, editorial nail artist, and owner of Julie K Nail Artelier, one of this season's most popular nail-art trends are wavy lines. With this '70s-inspired design, you can play around with different looks, ranging from something subtle to a design that's more bright and bold. "If you want something subtle, you can do two simple wavy lines," says Kandalec. "Or you can do five different colors for a super-fun look." Many of Kandalec's clients are also asking for negative space: "Negative space has always been popular, but I think people are just living their best lives and don't want to come in every two weeks," she says. "People are traveling again, so with a nail design that incorporates negative space or a sheer base, the grow-out process isn't super noticeable, giving clients more flexibility."
From minimalist designs to bright French manicures with a modern twist, keep scrolling for 10 nail designs inspired by this season's trends.