The Best Press-On Nails for an Easy DIY Manicure
Meet summer's new go-to accessory.
Nails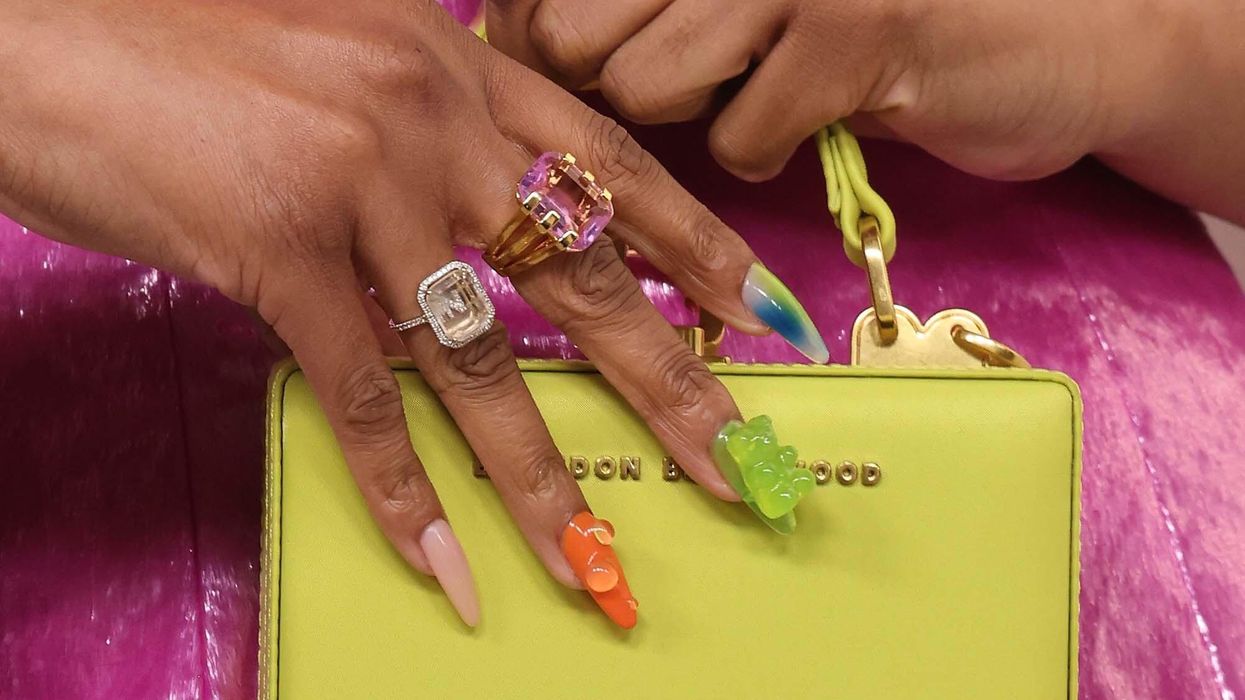 Photo: Taylor Hill/Getty
These days, it seems like we have less time than ever to squeeze in a salon visit or touch up a chipped nail, which is why we're welcoming the comeback of easy, DIY press-on nails with open arms. Not only is this a quick way to get a seamless manicure, but it also takes away the fear of smudging, the stress of drying time at the salon, and the extra fees that come with nail art. The rise in popularity has also made way for new brands to enter the market. Lucky for us, this means the options have become endless, with designs, lengths, and colors tailored to an array of aesthetics. Better yet, if you are a creature of habit, most sets are reusable so you can rock your signature style without breaking the bank.
Before getting started with press-on nails, be sure to prep your hands. All you need to do is clean off any polish, then trim and file to your preferred shape. Ready? Now go explore the 13 press-on nail designs we can't get enough of, below.
Doing your nails is one of the best forms of self-care. That's exactly why the founder of Chillhouse Spa wanted to bring salon-worthy designs, like these playful squiggles, to your home.
Chillhouse
This cult-favorite brand just launched its signature shades as press-on nails, and we'd be lying if we said we weren't obsessing over it. The shape gives a shorter extension, which is perfect for those who prefer a tighter crop.
Olive and June
If you're drawn toward bold nail art, consider trying out this press-on set. Each nail has its own theme, which makes the set super fun.
Paintlab Beauty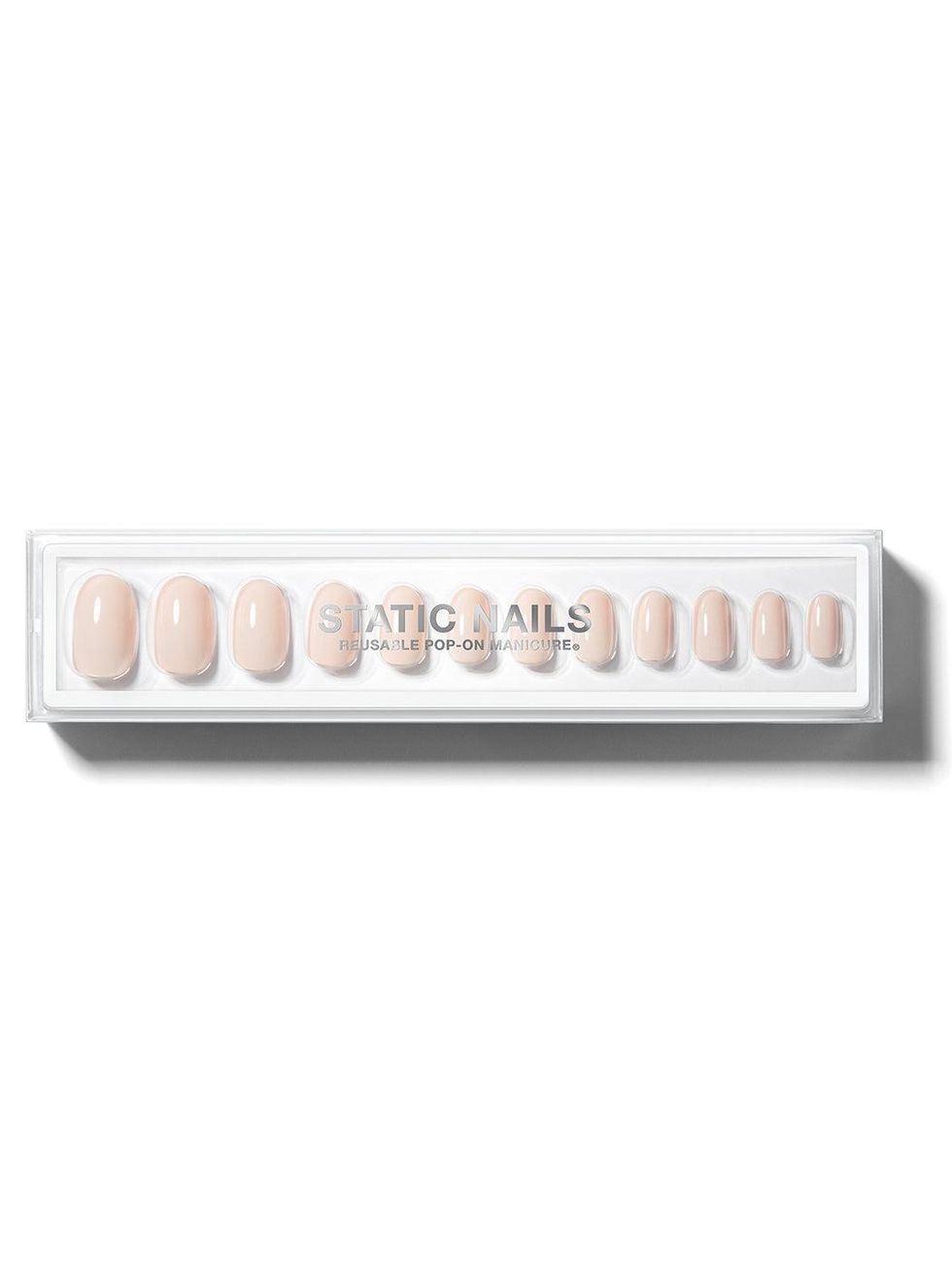 Calling all classic nail lovers. You can never go wrong with a nude nail, which is why this set will forever be in our press-on nail collections. It's simple and timeless.
Static Nails
Mix a bright green hue and a trendy design, and what do you get? Nail art that is perfect for summer. Bonus: The almond shape lengthens the appearance of your fingers.
Glamnetic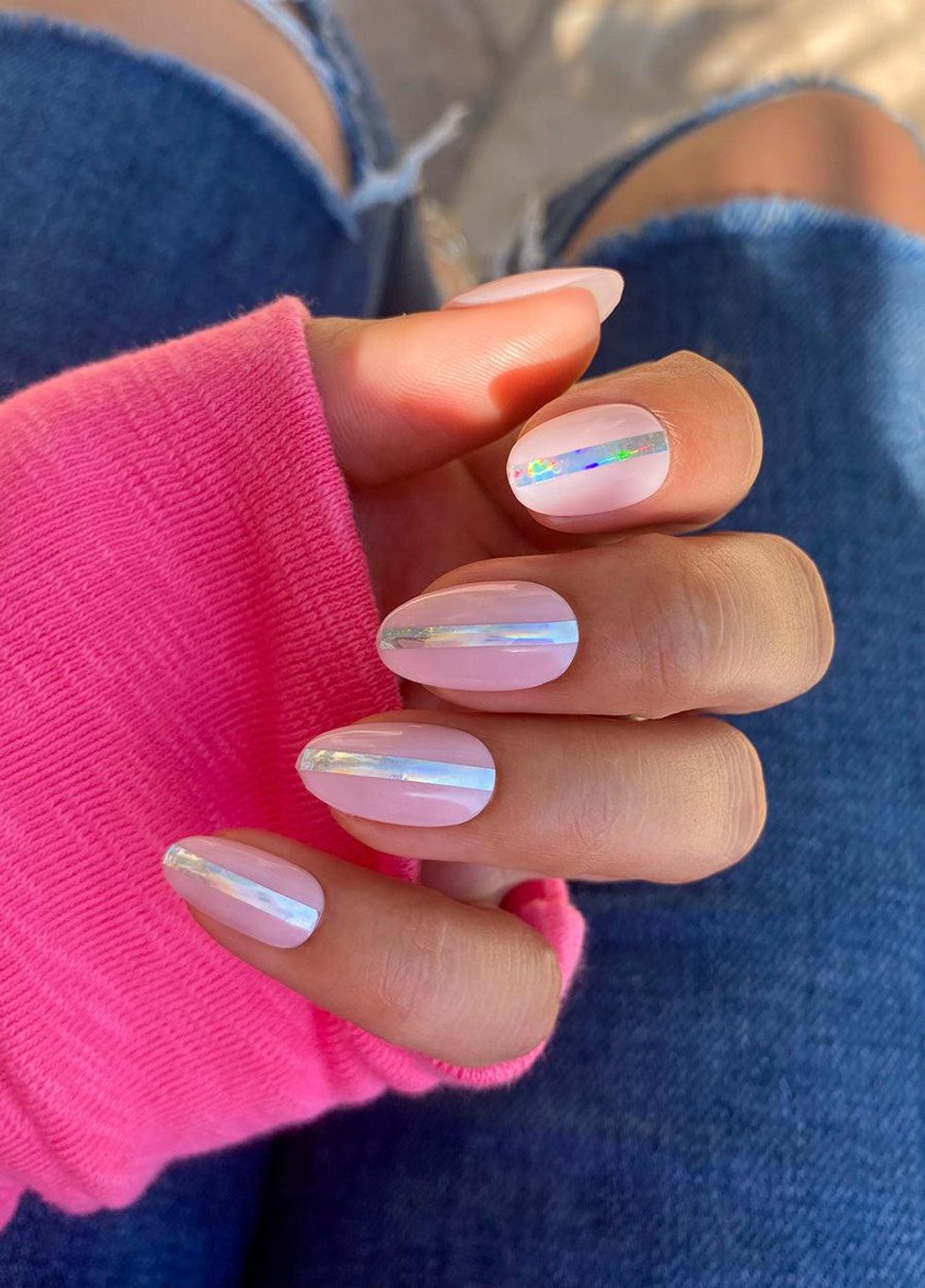 What if we told you these press-ons come pre-fitted? Before ordering your favorite styles, you'll get a sample kit to make sure you get your exact size.
Color Camp
We are big fans of the French manicure, especially with this modern twist.
Mani Muse
These adhesive strips are custom cut to guarantee a perfect fit and easy application.
ManiMe
It's hard not to be mesmerized by this hand-painted caramel swirl. The glittery pattern is made-to-order, which means it's completely unique to you.
Crowned and Polished
The cute butterfly accents on these press-on nails add just the right amount of flair to their clear base.
Rave Nailz
This kit comes with everything needed for a professional finish—a file, cuticle stick, nail glue, adhesive tabs, and, of course, a gorgeous graphic design.
Nails of LA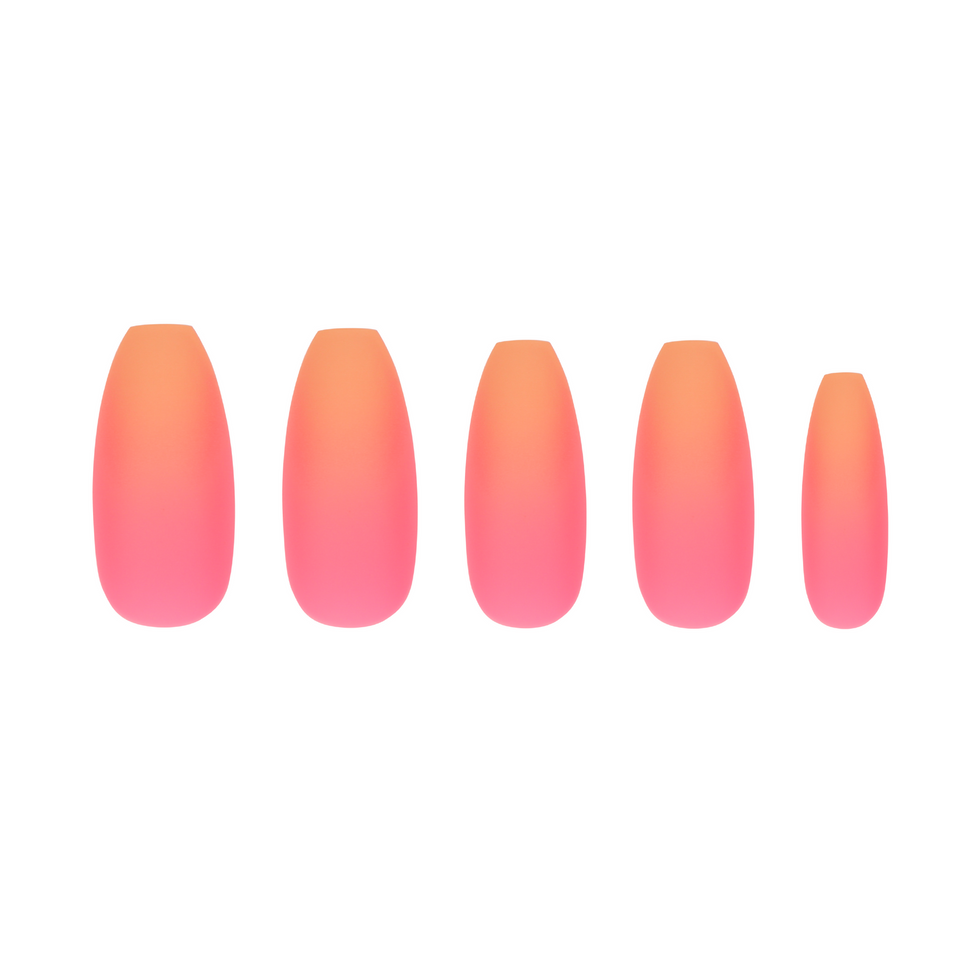 This long coffin set comes with a two-week wear claim, making it ideal to rock on vacation or a beach trip.
Marmalade Nails