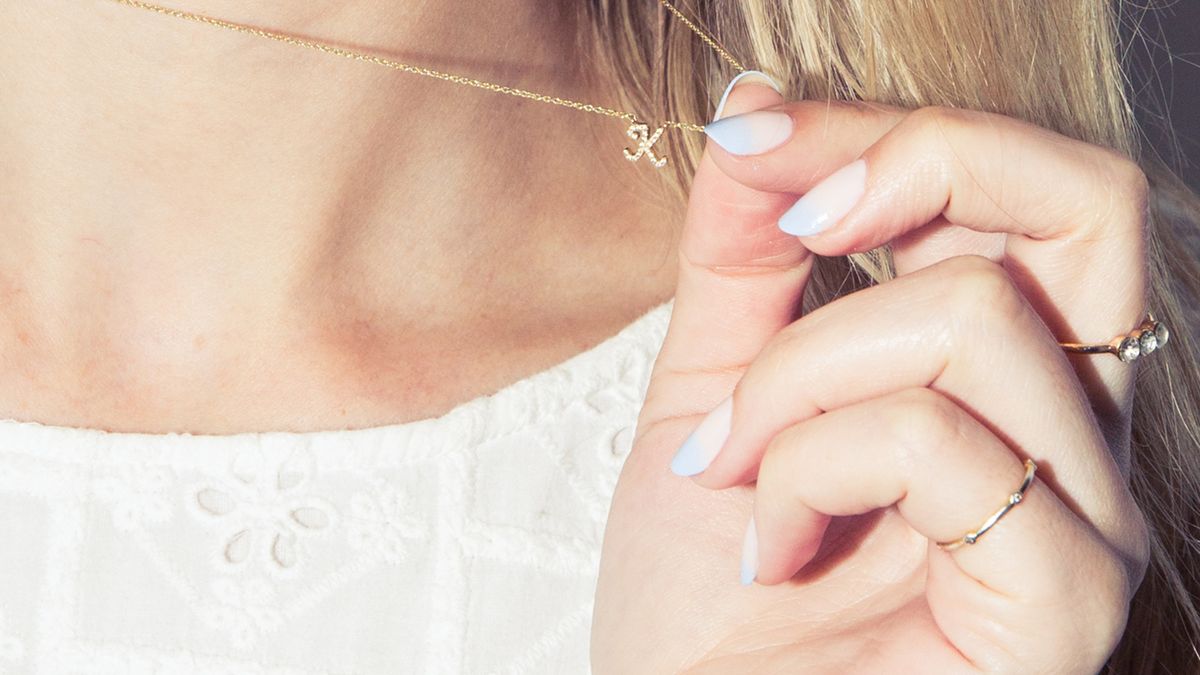 Fashion Week
Think classic white tips and Caribbean-inspired color combos.
Out of all the
incredible nails
we spotted backstage during New York Fashion Week, there was one style in particular that made our hearts flutter: the French tip. Yes, that's right, the same manicure you splurged on back in the day when visiting your local salon is back in a big way. Whether it was on the runway at shows like
Prabal Gurung
and Oscar de la Renta, or gracing the fingers of many a
street-style star
, French manicures are making their way back to the top of the nail-art food chain.
One of the people behind this revival is none other than
Miss Pop
, a New York
–
based nail artist known for her playful use of color and pattern. We could think of no one better to consult about the French manicure in 2019, plus its various updates and alternatives. Check out what she had to say about the hottest nail trend for fall, plus everything she used to achieve those runway-ready looks.
---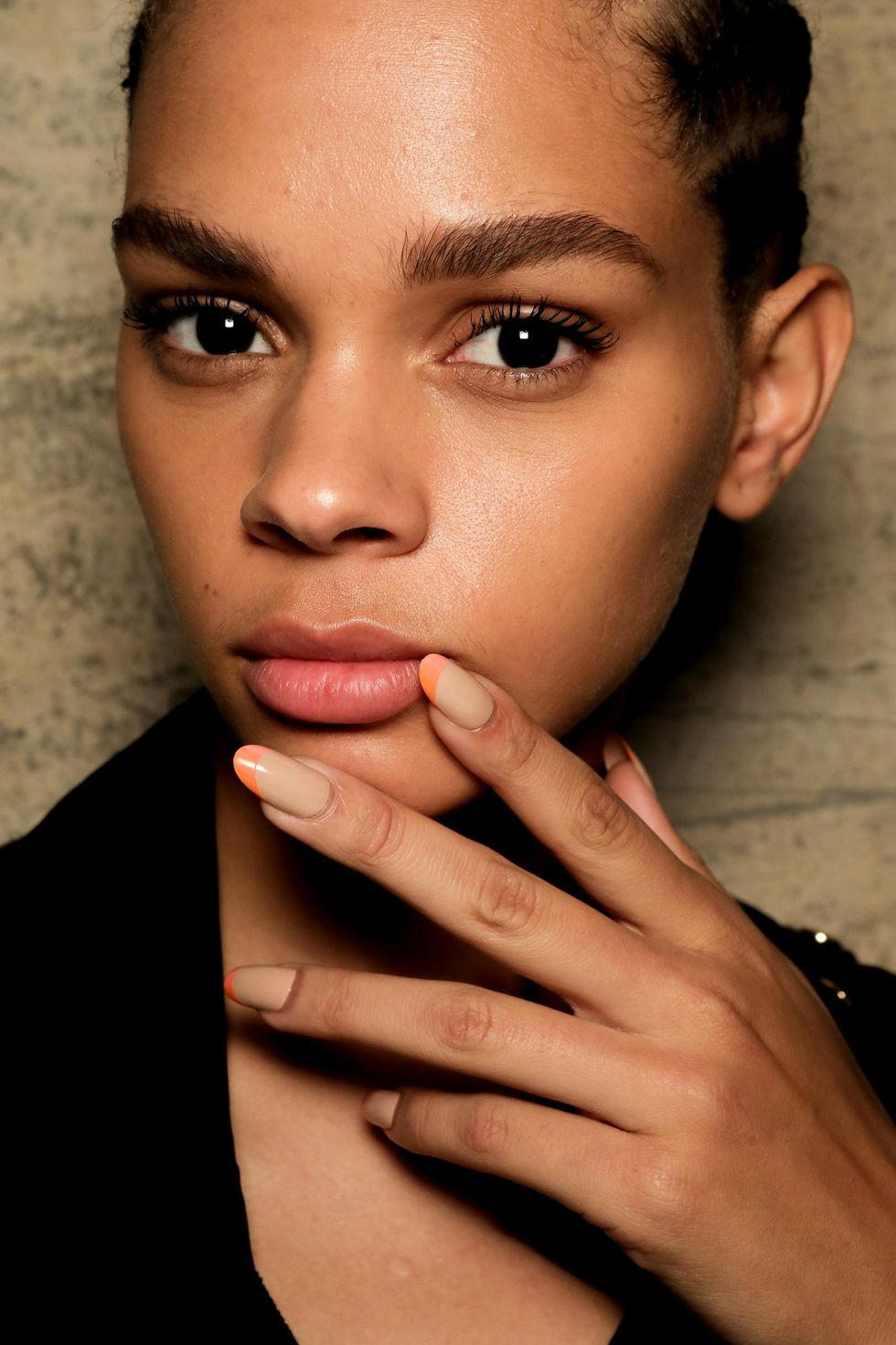 Photo: Courtesy of Oscar de la Renta
French tips were spotted all over the runways this season

—

what do you think is the reason for the revival of this '90s classic?
"I have spotted so many folks, from my editorial work to walking around New York City, looking like they just stepped off the set of a Milli Vanilli music video, sporting those beloved
'
90s classics: bike shorts, fanny packs, and power blazers. So it's only natural one of the biggest '90s nail-art trends made its way down the runway, too. But they're not the classic pink-and-white, thick-stacked French manicure. I see the new wave of the French manicure as an extension of a current trend: negative-space nails. We have started seeing the nail as a canvas on which paint can take any shape, even the most minimal. The whole nail doesn't need to be covered with one flat color to be considered polished. Why not just paint the tip?
"For the Prabal Gurung spring 2020 show, I used a tinted strengthener,
Zoya Naked Manicure
, which is like a BB cream for the nails, to bring out the blush tones of the nail bed. Then I painted an ultra-thin and curvaceous white that covered the natural nail whites and elongated the nail bed.
"The next question we posed to the French manicure this season is: Why only paint it a natural white? For the Oscar de la Renta show, I brought the colors of the collection's Caribbean inspiration to the nails. I created a bright ombré French with
Zoya Nail Polish's creamsicle-colored Arizona
, coral
Sawyer
, and pretty pink
Laurel
. I also added a single dot down by the cuticle in Zoya Sawyer to complement a coral-tipped French. I like to call this the Cuban French because it is a very popular manicure in my old home, Miami."
What are some alternative color combinations you love to update the French tip?
"For months now, I have been obsessed with rainbow French manis. Each tip a different shade or an ombré, like I created for Oscar de la Renta spring 2020. I love referencing Roy G. Biv and doing fuchsia, fiery orange, happy-face yellow, turquoise, and
'
90s baby blue, or even going for something more monochromatic. But I love each finger to be French tipped in a unique color."
Are there other designs or ways of embracing the French mani that don't involve the classic white tip and nude base?
"In addition to the Dot French from Oscar de la Renta and Rainbow French, I love French moons, the combination of the classic lunala-highlighting half-moon and French tip. When I paint them, I love to pick a handful of shades and alternate where the colors go, or even choose one or two colorful shades. I prefer to skip a nude or color between the design and leave negative space on the nail in between."
What tools do you need to achieve either the classic French-tip manicure or an alternative style at home?
"To create a French manicure, I personally use a thin, long nail-art striper brush. But backstage we don't always have the time or space for hand painting, so I often have my team create French manicures with French tip guides. I prefer vinyl sticker ones to glossy paper. I'd also advise, the guides are the best way to get the French ombré—[they] work the best."
Shop the story: