Stephanie Shepherd on Navigating Grief, Unpacking the Past, and Finding Peace
"After everything that happened in 2020, globally and personally, I shifted my focus to prioritizing mental wellness."
The Simple Things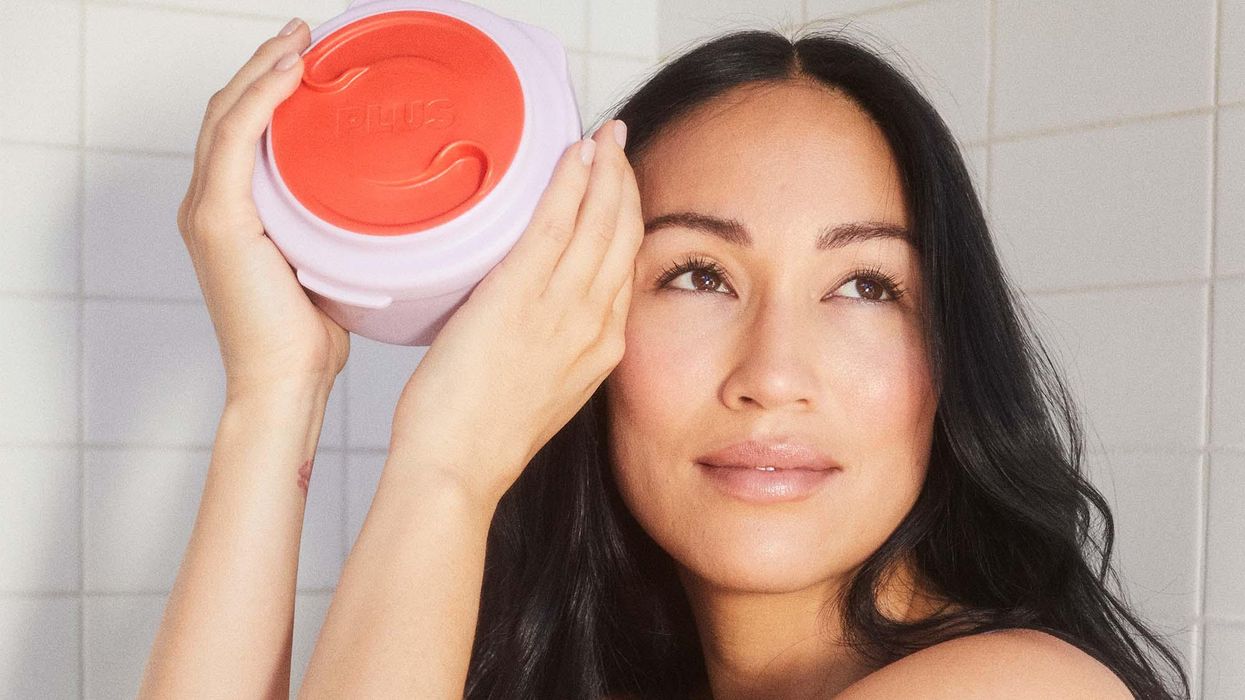 Welcome to The Simple Things, a wellness series dedicated to the routines and rituals that bring a sense of well-being to our daily lives. As the name implies, sometimes it's not about making seismic shifts in our day-to-day—simple actions can be just as impactful for ourselves and for those in our community.
This week, we're chatting with Stephanie Shepherd, co-founder of Future Earth and chief impact officer for the zero-waste body-care brand Plus, about her spiritual journey, prioritizing mental wellness, and more.
Photo: Amber Asaly
Photo: Amber Asaly
The past two years have been transformative for everyone. How has it changed your approach to wellness?
"Before, I had a focus on the physical aspect of wellness. I've always prioritized healthy eating and workouts. After everything that happened in 2020, globally and personally, I shifted my focus to prioritizing mental wellness. I actually went to the Hoffman institute."
I've heard so many good things about the program. How was your experience?
"I went in February 2020, so I was one of the last groups to go in-person before everything got locked down. It was such a gift to be able to start my spirituality and mental wellness journey and to be given those tools to navigate 2020."
How would you describe Hoffman for people who don't know about it?
"Hoffman is a week of immersive therapy. It's a little unconventional, and it pushed me out of my comfort zone. They have different ways of working through whatever you're going through in your life, and it is centered on childhood trauma. Whenever I say that, a lot of people are like, 'I had a great childhood!' and that could definitely be the case. But regarding our day-to-day human interactions, you could be repeating patterns that stem from your childhood that you're not even aware of.
"While you're [at the institute], you give your phone away for a week. Giving your phone away, getting rid of that lifeline and that obsession, immediately clears a cloud."
Right, especially considering the fact that our brains are programmed to protect us from certain memories, so there's a chance that we don't even remember certain experiences on a conscious level.
"The best thing about the entire process was discovery. For me, it was the realization that my mom did certain things for survival, and I would either adopt or reject her patterns. There's a lot of internal reflection on the way you were raised and why you are how you are. I left with a deeper sense of vulnerability, but I won't say I left and I was completely healed. It was the first step. Before, I never used to say how I felt and I didn't know how to express myself. I would always say, 'I'm good; we're good.' And that was because my mom was a single mother raising a mixed baby in Ohio. She came from a really abusive family life—physically, mentally, sexually. She was in survival mode her whole life. And I adopted that mentality. As an adult, I would always say, 'I'm good. I'm not going to talk about this. My walls are going up. I'm fine.' I realized I don't have to do that [anymore] because I'm not in that same situation. I highly encourage anyone to go. It's a really great experience."
Do you still talk to your Hoffman group?
"I do. We do a small group call every month. We check in, and we still talk to our coach who was with us during the weeklong process. We're one of the few groups that I know of that still have a group chat. My friend Jen Atkin is a huge advocate for the Hoffman Process. She has a scholarship fund that [helps] send people, which is really cool. She'll also organize calls that remind you to reflect and sit in gratitude. Let me sit in whatever feeling that I'm feeling. I think quarantine forced us to sit and take in what was going on around us. We are seeing the flaws in our systems; we started seeing flaws in our political systems and our social systems and in the way we're operating the world."
Now that we're getting back to a more normal pace of life, how do you make sure you're not reverting to those old habits or mindsets?
"I don't want to sit here and say, 'Well, I write in my journal every day, and I'm fine.' Like, no, I absolutely slide back into those patterns. That's the hard part of this spiritual process—giving yourself grace when you fuck up and not punishing yourself. I'm such a perfectionist, and it's easy for me to think, 'I'm not evolving. I just did the same shit.' Or 'Why did you do that? You're better than that.' But then it turns into a shame spiral which also serves no purpose.
"The other day, on Easter Sunday, I went to a church service. I don't subscribe to organized religion, but I went to see what it was all about. And there's always something I feel like I can take away from those experiences whether I go to a Catholic service or I go to a mindfulness class or I go to my Kabbalah class. I really understand the practice of going to church and the act of taking an hour to go somewhere and focus on your spirituality.
"As a Virgo who loves structure, that mindset has helped me to adopt habits to stay on this journey. I need to allot 10 minutes for myself where I sit on my little prayer pillow, and I write what I need to write or I light a candle. It helps to stay connected to your spiritual self. Once you ground yourself in that, it helps you to make better decisions throughout your day and throughout your week. Creating that habit has been so helpful to me."
Photo: Courtesy of Instagram/@steph_shep
What are some other rituals or habits you do in your daily life?
"I always try to schedule therapy. I feel lucky to have access to therapy and to speak with a great grief and bereavement therapist. Plus, I have my Hoffman group. There are a lot of support groups you can go to now that the world is opening, and it's a great tool. It's cathartic to hear other people's stories, and it helps me as well. If I share something I'm going through on social media, and I see other people responding and sharing their own feelings, it makes me feel like we have a community, and it feels great.
"I also like to unplug and read for 15 minutes just to get off the screen. Working out is super helpful for me to clear my head [too]. I'm not the type of person who enjoys exercising. It's not my vibe. But I have a trainer, Russ at Rise Movement in L.A., and he helps me get out of my head. We just talk about Marvel movies. If I feel like when I'm sliding into a dark place, physical activity helps get me out of that slump."
You mentioned sustainability earlier in our conversation. That ties in with wellness, especially if you consider caring for the community and for our planet. I know that's important to you too. How did you get involved in efforts to curb the effects of climate change?
"I've always been interested in it. I was an environmental studies minor for a hot second when I was at Kent State. But, honestly, I watched An Inconvenient Truth, Vice President Gore's documentary, and that really shook me to my core. Serendipitously, he had a Climate Reality training in L.A. the same month I watched the documentary, so I went. It was immersive. There were workshops and panels educating everyone on the climate crisis and its solutions.
"I wanted to learn more, so I decided to get more involved. After working in digital and beauty for so long, I was looking to do something with more substance. So I reached out to them, and I started working with them. This was in 2018, and there wasn't a group on Instagram that communicated information about the climate crisis in an easy-to-understand way, so I started Future Earth. I partnered with my co-founder, Max Moinian, who has an incredible academic brain then we brought on Sydney Hass who is an incredible design director. My work with Future Earth led me to this role I now have with Plus."
What are your goals in this new role?
"People think sustainable products or eco-friendly swaps are more expensive or they're not accessible, which can often be the case. So my favorite thing we've done at Plus is getting onto Target shelves because then we're at a lower price point at an accessible location. We're now giving people an option they didn't have before. And I think that's the first step.
"I'd love to continue to use this technology and grow our product line. It's a fun way to change a habit and continue the education around the climate crisis.
"Where are you from in Ohio, by the way?"
I'm from Columbus. I grew up in Westerville.
"I'm from Mansfield. We used to drive down all the time."
I loved it, but I had to leave the second I turned 18. I came to New York for school and never left.
"Same. I came to L.A. when I was 19. I love going back though."
I love it. There's so much space, and it's so calming.
"Right? That ties back to your first question. There's something really grounding about going home. It's slower, it's quiet, and you're not dealing with all the shit we deal with in these larger cities."
Why did you choose L.A. over New York?
"I thought about going to New York, but I was always drawn to Los Angeles. I wanted to work in Hollywood, and I wanted to be a dancer and an actor, so I needed to be here to do that."
When you were young, did you imagine having this life you've created for yourself?
"I hoped for it. I come from a very small town, we had less than 5,000 people. When I started saying, 'I'm going to move to L.A.,' everyone would make fun of me. And I would say, 'No, I'm going to go out there, I'm going to show you guys.
"It's all I hoped for, and it's all I ever saw for myself. I think those are the moments where I have to reflect and think, 'Wow, I came from a town that's riddled with drug abuse and poverty. There's little to no opportunity there. It's a real accomplishment to just make it out of your town and make a name for yourself in any field. I feel really lucky.
"God bless my mom for expanding my horizons and just being this person who pushed me out of my comfort zone rather than trying to keep me in. Being able to take care of myself and my family and the people I love is a real blessing."


Stephanie's Wellness Picks
Plus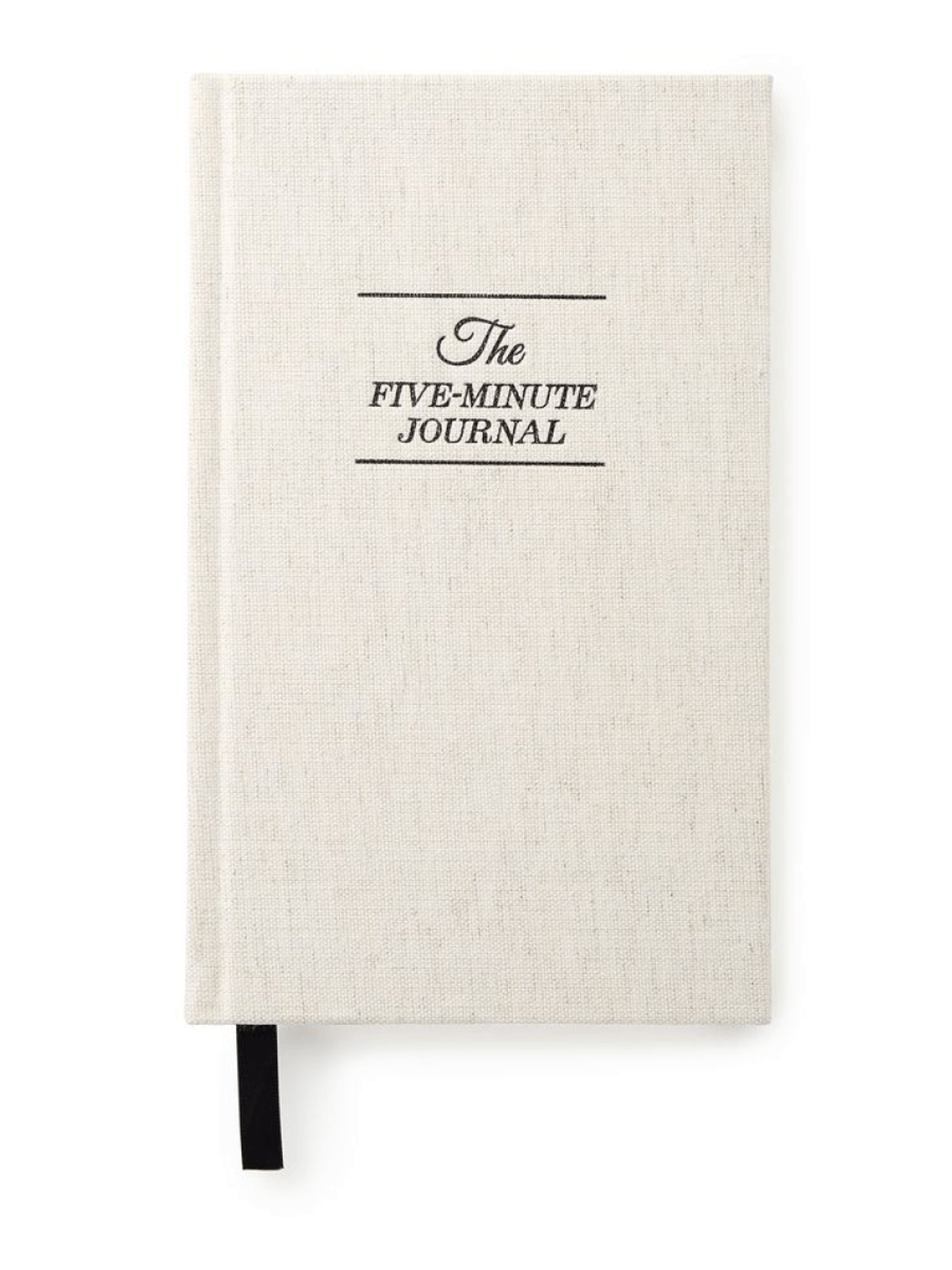 Intelligent Change
OpenFit