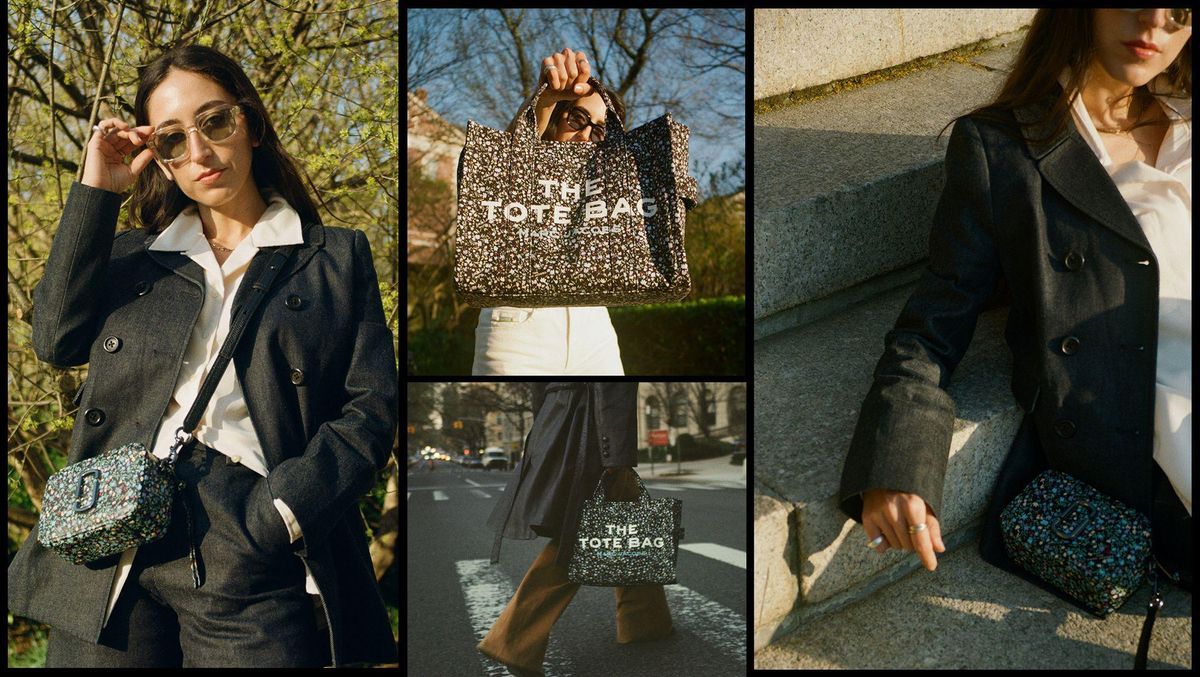 Collabs
Four Stylist-Approved Looks to Get You Excited for Spring Fashion
Elevated RTW + unique accessories is an outfit formula we can stand behind. In collaboration with Marc Jacobs.
Rachel Pickus
Graphics:
Stacey Toth
After months of bleak weather, the tantalizingly warm tides of spring carry with them an inevitable yet exciting desire to refresh our transitional wardrobes. This season we're leaning into simple, versatile pieces that circumvent the tired concept of "basics" and are instead timeless silhouettes we won't feel the need to retire—a notion embodied in the latest release from Marc Jacobs' "The Marc Jacobs" line. Perhaps that's a classic Victorian blouse or a short suit consisting of separates we can mix and match with other pieces from our closets.
From there, we plan on dressing them up with unique statement accessories. Opting for a broad range, including anything from lug-sole ankle boots to Marc Jacobs' iconic "The Tote Bag" rendered in new floral prints for spring, bold accessories are breathing new life into our staple ready-to-wear items. For a visual depiction of these ideas, we've asked creative stylist Alexis Badiyi to experiment with a few of our favorite pieces from Jacobs' newest collection. As someone who counts helping others get dressed as part of her job description, she's created four fresh ensembles chock-full of styling tips.