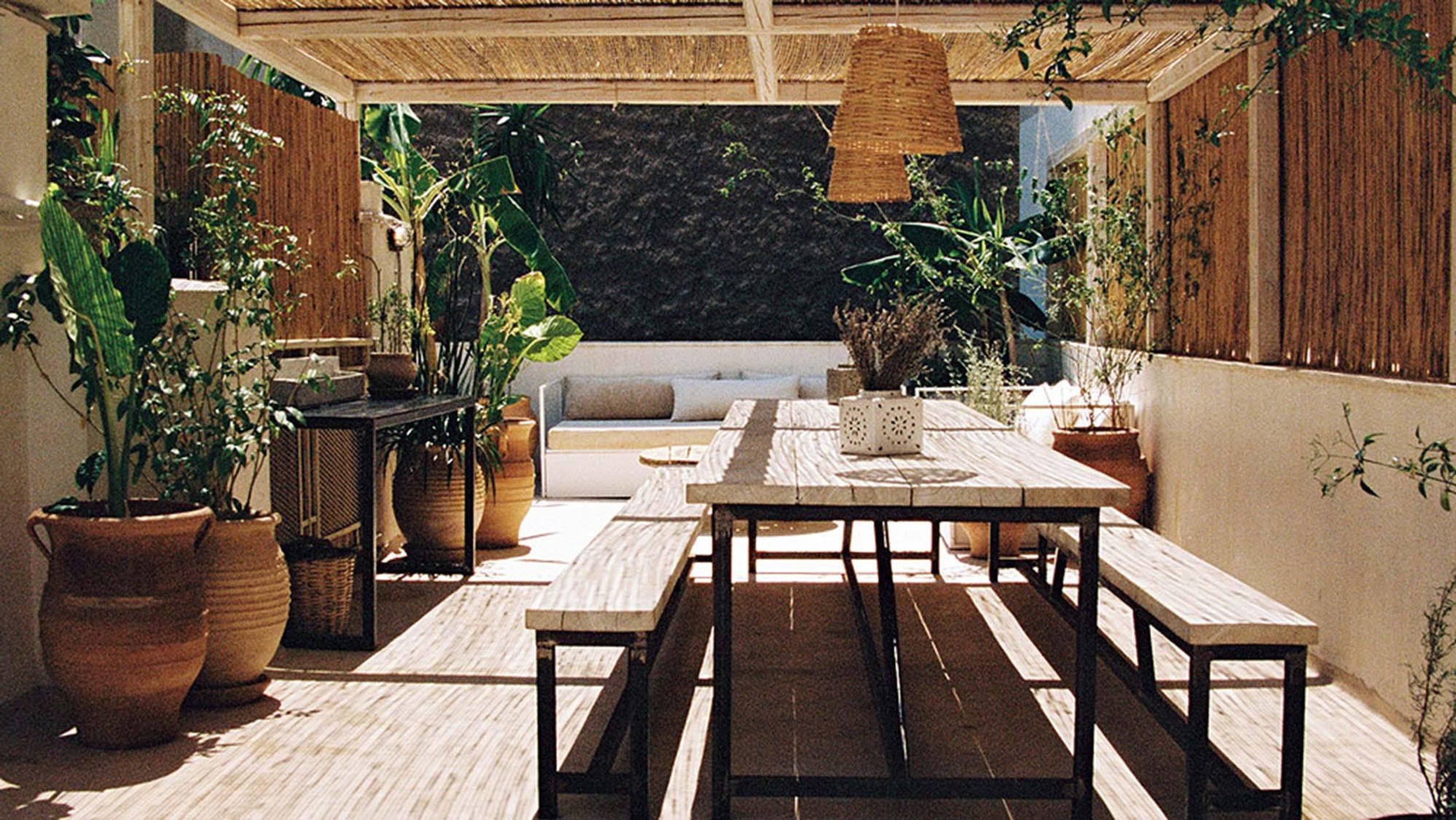 Travel
Traveling alone is a study in independence, self-discovery, and a little bit of romance. It's a chance to tune out the noise and engage with parts of your personality you might not otherwise have the time to do. On the surface, embarking on a solo getaway is ideal because you choose the destination, itinerary, and the minutia of everyday decisions that generally bog you down when left up to a group of people. On the deeper side, spending time alone somewhere other than your home or office is equal to an invitation to your creative side to explore. Read, write, paint, play music, forest bathe—make 2022 the year you build your very own creative retreat, party of one. Ahead, 12 places where you can reinvigorate your creative juices.

A Literary Hotel in London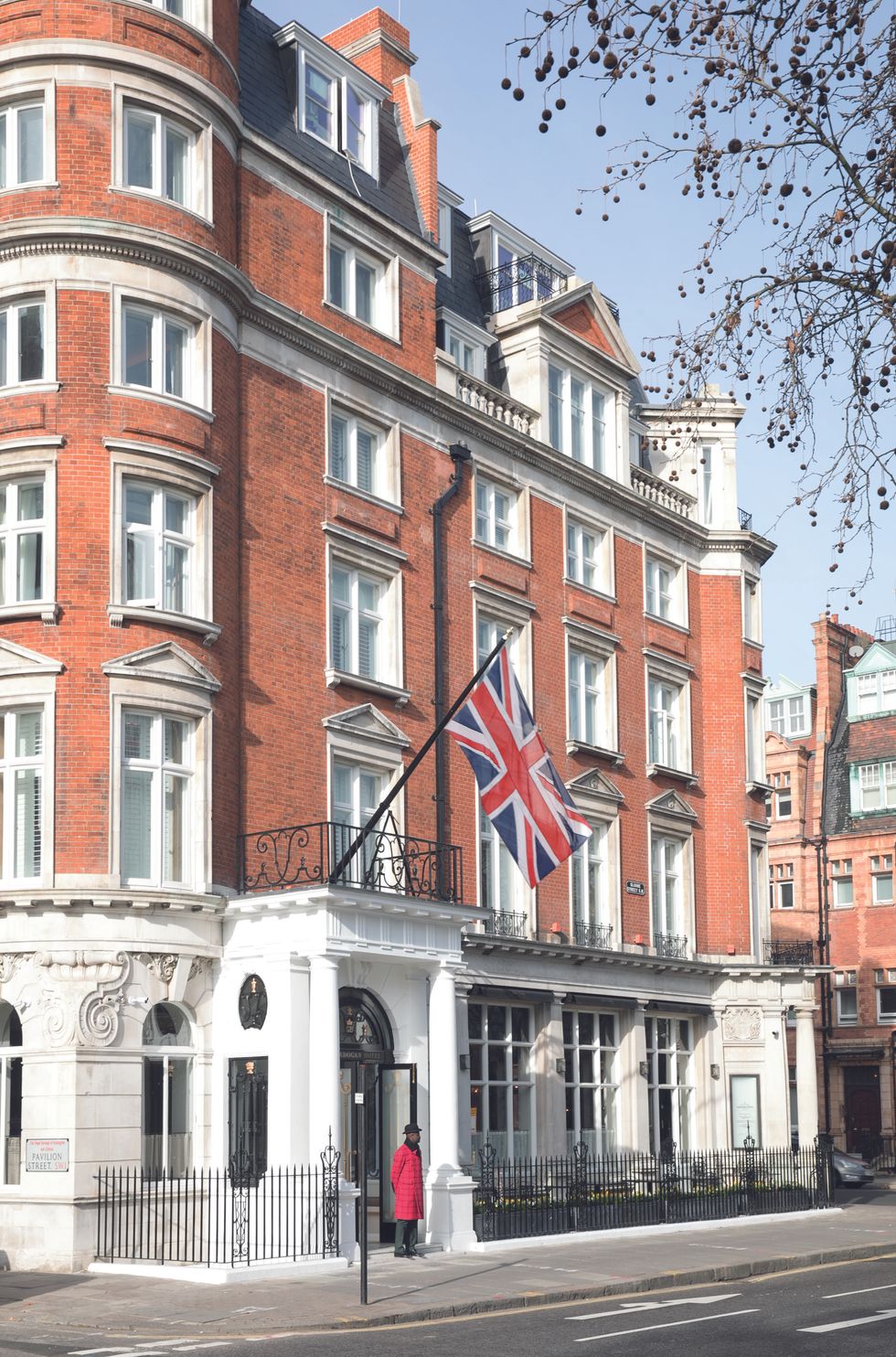 Photo: Courtesy of The Cadogan, a Belmond Hotel, London
For the independent traveler who is energized by a bustling city, London is the ticket. You can spend your day discovering ancient Egyptian artifacts at The British Museum, visit a 17th century pub for a pint, explore the sprawling grounds of Hyde Park, and wrap up at a cozy hotel that once played host to literary legend Oscar Wilde. The Cadogan, a Belmond Hotel, London—room 118, to be exact—is the author's former pied-à-terre and where he was infamously arrested in 1895 (immortalized by a poem). Curl up with your journal by the roaring fireplace beside 130-year-old wooden paneling and imagine what it would have been like to stay here when literary masters walked the halls.
Old World Charm in an Alpine Valley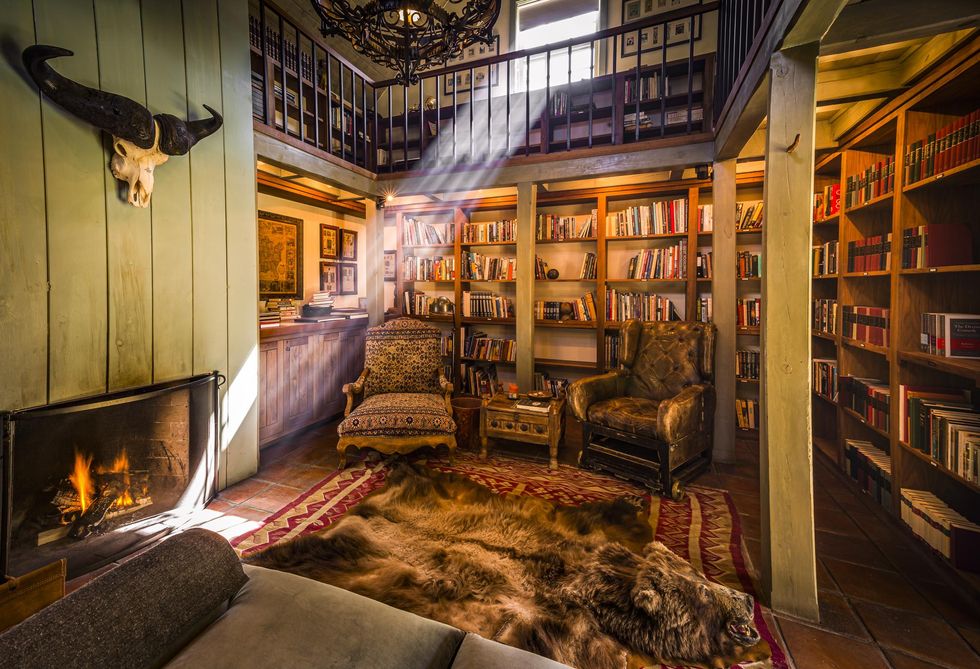 Photo: Courtesy of Dunton Hot Springs
Leap back in time at Dunton Hot Springs, a restored 19th century mining town set in an alpine valley in the San Juan mountains of the Colorado rockies. Escape here for a physical and mental reset with a stay in one of the property's scenic log cabins. Begin the day with a visit to The Library, a wedding gift from Dunton's owner to his wife that houses books about art, the American West, and classics titles. The cabin's second floor includes a writing desk with a window facing the Wilson Mountain Range—an environment that's highly conducive for, say, finally working on your first novel?
Natural Awe and Splendor at Troutbeck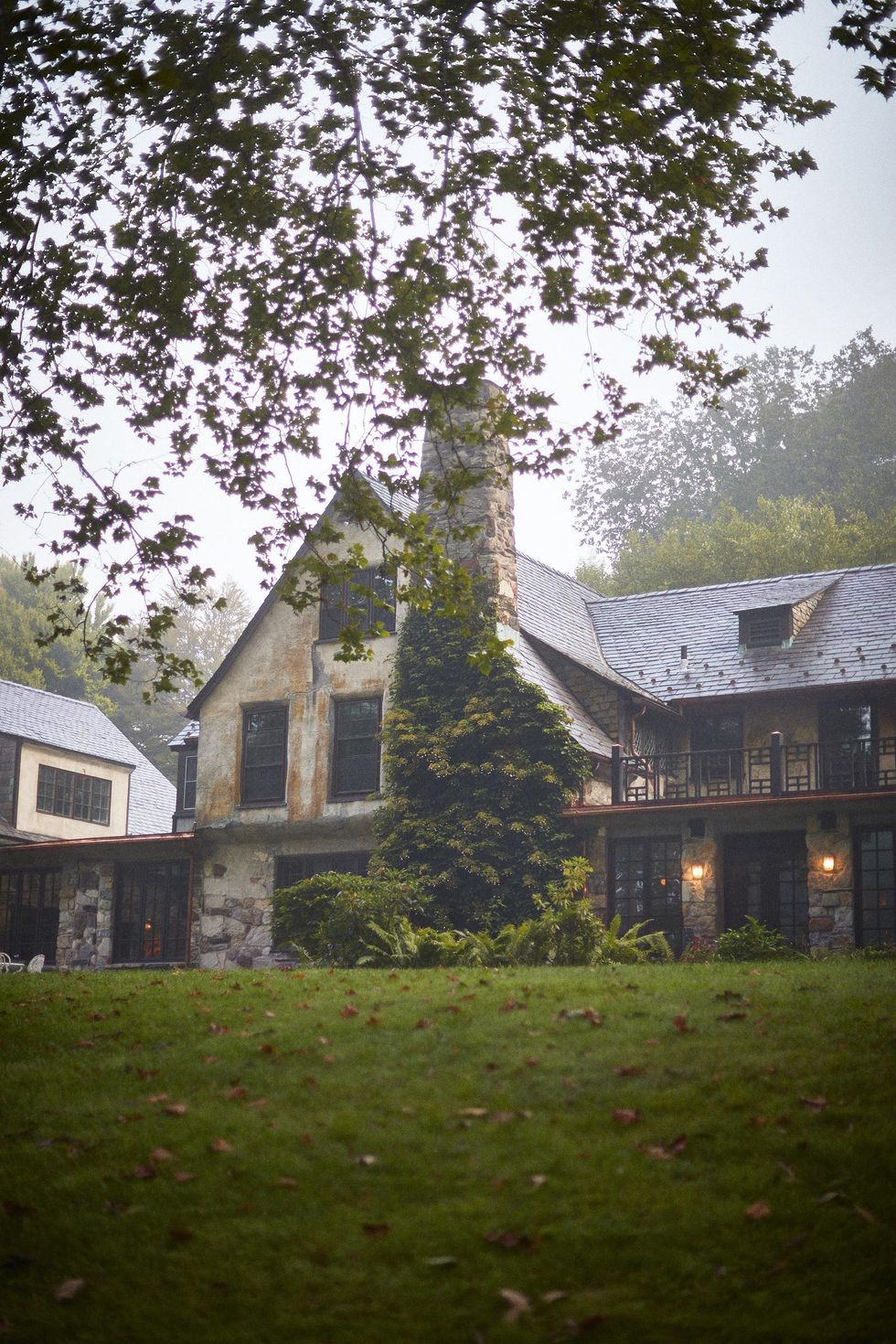 Photo: Courtesy of Troutbeck
Since the 1700s, Troutbeck has served as everything from a private estate to a country inn and tavern. It has a storied history of hosting creatives, including Thoreau, Emerson, and the naturalist, John Burroughs. Troutbeck lies at the eastern edge of the Hudson Valley, sits among towering sycamores planted in 1835, and makes for a calming solo retreat. Relax in your room with amenities like fireplaces and soaking tubs and bask in nature outside with a swing on the property's hammocks or in the Walled Garden dating back to 1916. Troutbeck also offers The Barns, a wellness facility with activities like studio classes, saunas, massages, and a calendar of creative and culinary programming.
An Art-Filled Lodge in the Scottish Highlands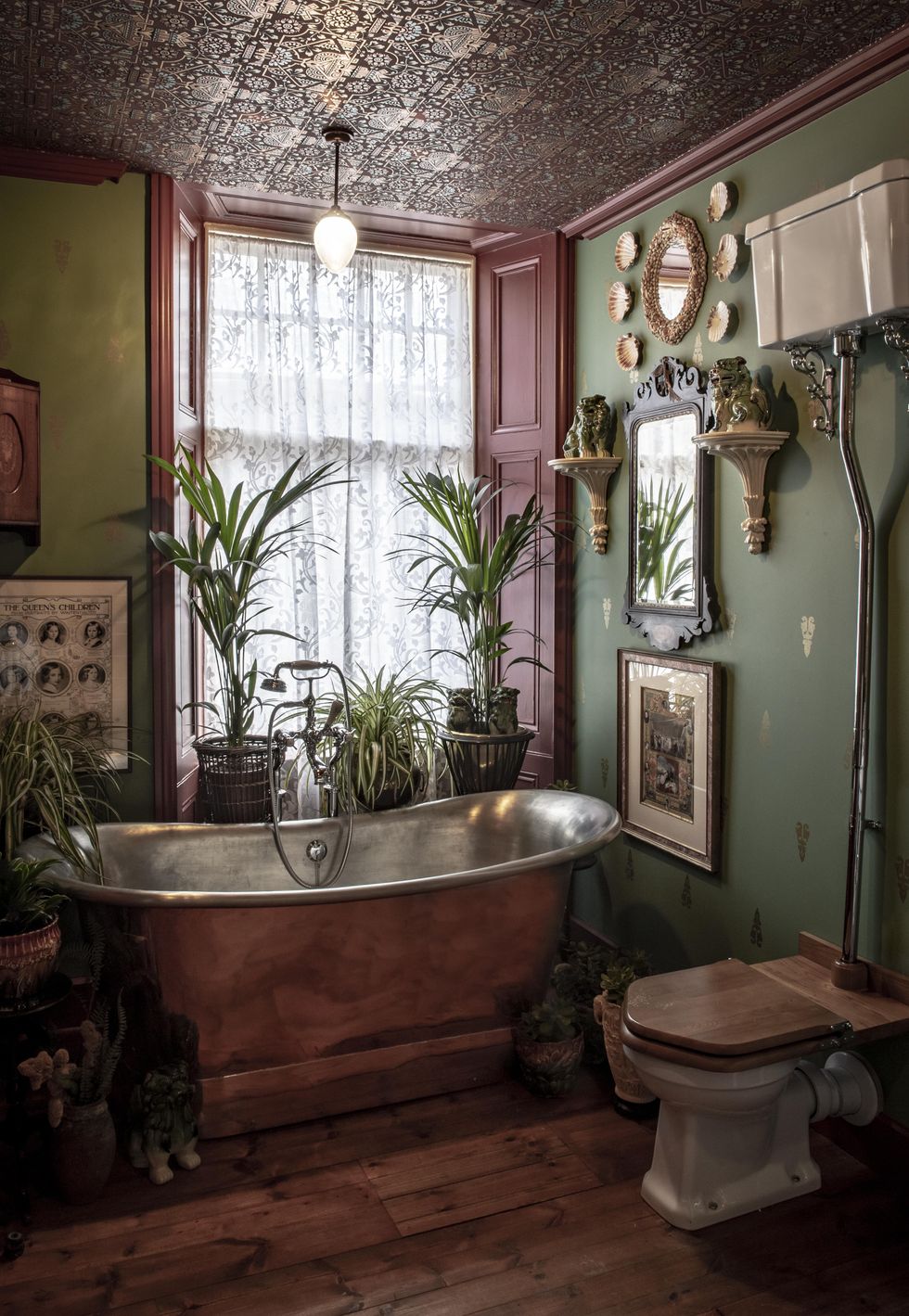 Photo: Courtesy of The Fife Arms
Tucked within the Scottish Highlands lies the historic village of Braemar. With Balmoral Castle just up the road and magical verdant surroundings, this area has drawn in novelists and the British Royal Family alike. The Fife Arms was built in the 19th century by the Duke of Fife and was once a hunting lodge, as witnessed by its many original features like chimney stacks and casement windows. It's now owned by art world duo Iwan and Manuela Wirth of Hauser & Wirth galleries and showcases an astonishing 16,000 pieces from around the world from different centuries and genres. Accommodations range from nature and poetry rooms, an artist's studio, and even an artists in residence program—all of which lending an ideal atmosphere for a solo holiday.
The Perennial Cabin in the Woods
Photo: Courtesy of Getaway
If the idea of a tiny cabin smack dab in the middle of the woods with no cell phone service sounds like a good way to unwind (hint: it is), book a stay in one of Getaway's numerous nature escapes. There are outposts across the country (like the Catskill Mountains, Shenandoah National Park, and Big Bear Lake) and the well-designed cabin includes everything you need for a blood-pressure-reducing weekend amongst the trees, including a kitchenette, hot shower, fire pit, and a large window beside the bed to encourage mindfulness.
Inspiration Strikes in a Landmark Building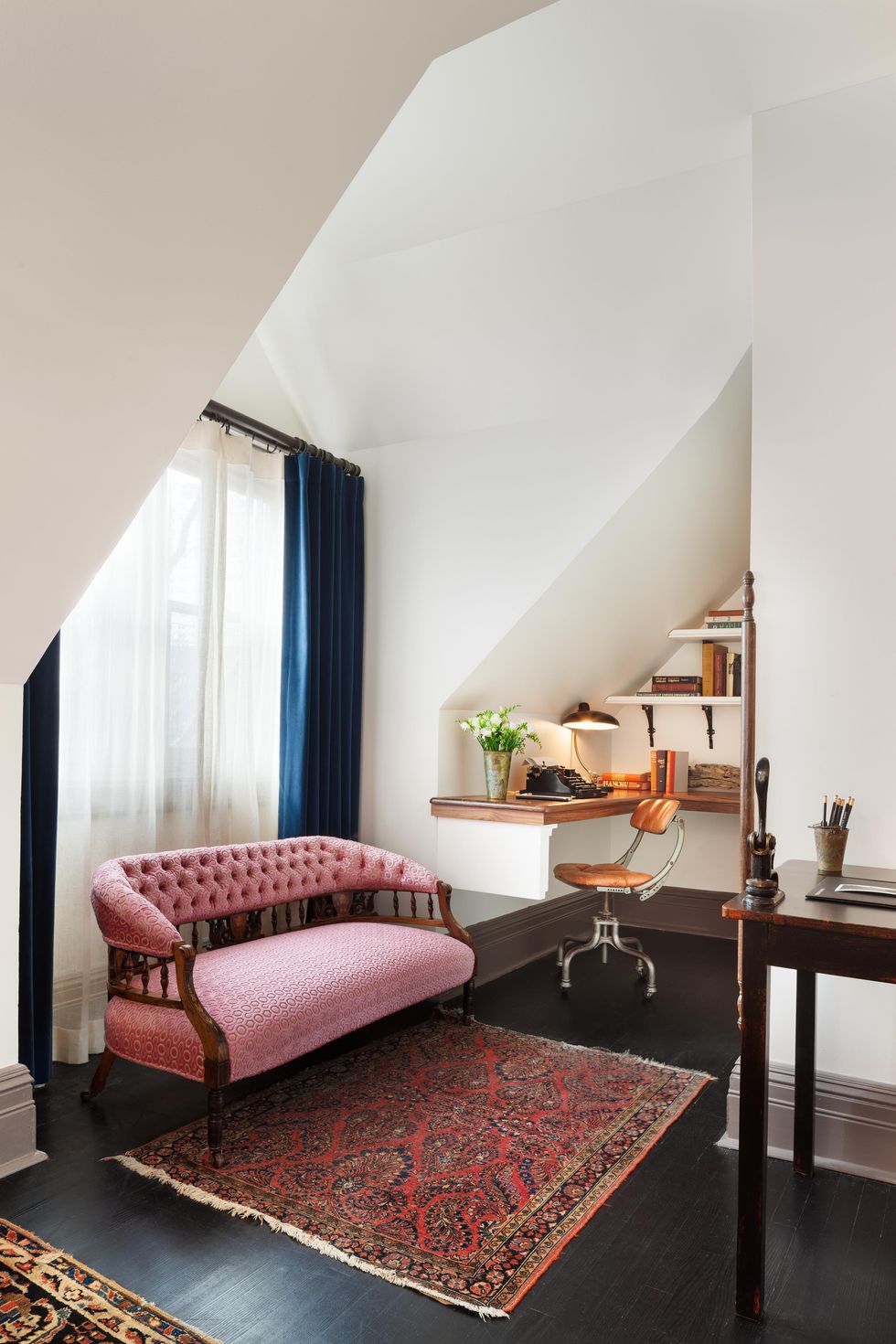 Photo: Courtesy of The High Line Hotel
New York City is home to myriad historic buildings and one such landmark is The High Line Hotel. Situated in Chelsea, this 1895 red brick Collegiate Gothic structure is elegant and charming. In the guest rooms, you'll discover authentic details, like working rotary phones, embossers, and vintage book collections. Having been built in the original estate of Clement Clarke Moore, who wrote A Visit from St. Nicholas ('Twas the Night Before Christmas), The High Line Hotel is a natural choice for the creative in search of an inspired stay. Suite five on the top floor includes a writer's nook and comes with a vintage typewriter; there are also views of the quiet interior garden.
Literary Author Suites in New Orleans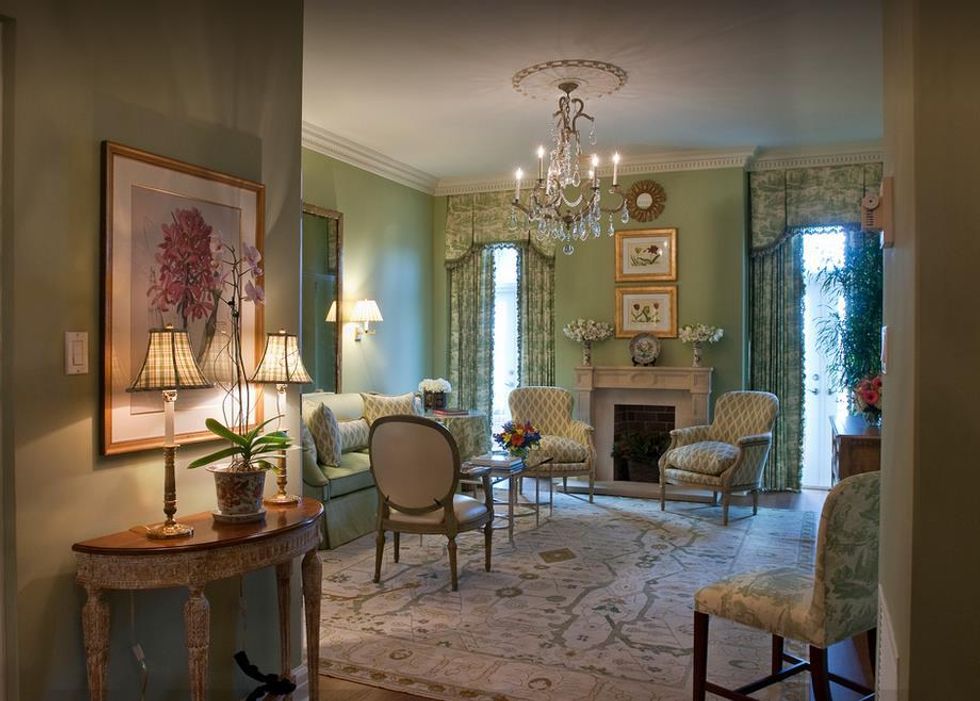 Photo: Courtesy of Hotel Monteleone
Dating back to 1886, Hotel Monteleone is an iconic New Orleans hotel that counts Ernest Hemingway, William Faulkner, and Tennessee Williams (amongst others) as previous notable occupants—it's one of only three U.S. hotels to receive the Literary Landmark designation by the Friends of Libraries. Book one of their literary suites to follow in the footsteps of these admired authors and enjoy your proximity to the city's impressive architecture, like the St. Louis Cathedral, which is the oldest in North America built in 1794 or the French Quarter's iconic cast iron balconies and gas lanterns that beckon a moody evening stroll.
A Pastoral Retreat in Piedmont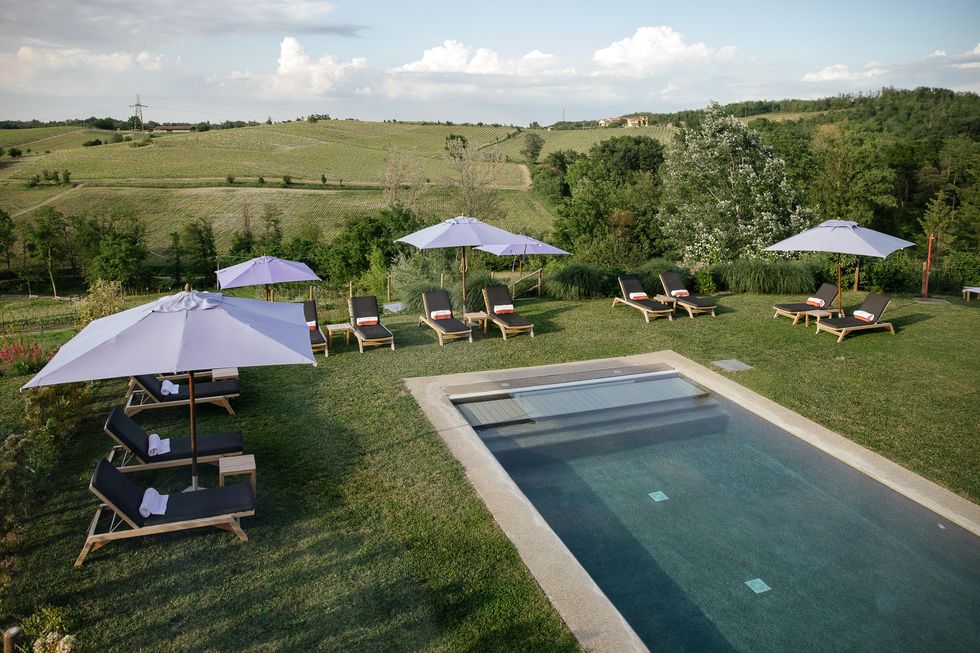 Photo: Courtesy of Locanda La Raia
It's not difficult to see the appeal in a solo adventure to the Italian countryside and the northern region of Piedmont for a creative reset. There, on a 180-hectare estate, Locanda La Raia is a 12-room boutique hotel that operates on a "slow hospitality" ecosystem. Sustainability, biodiversity, locavore cuisine, and contemporary art are complemented by rolling hills and biodynamic vineyards. Enjoy a bite from the farm-to-table restaurant, take a dip in the pool overlooking the lush landscape, and walk through the property's Life Path—a natural walkway lined with flowers indigenous to the region and that connects the hotel to the wine cellars and biodynamic vineyards.
Stillness in a 1920s Residence in Athens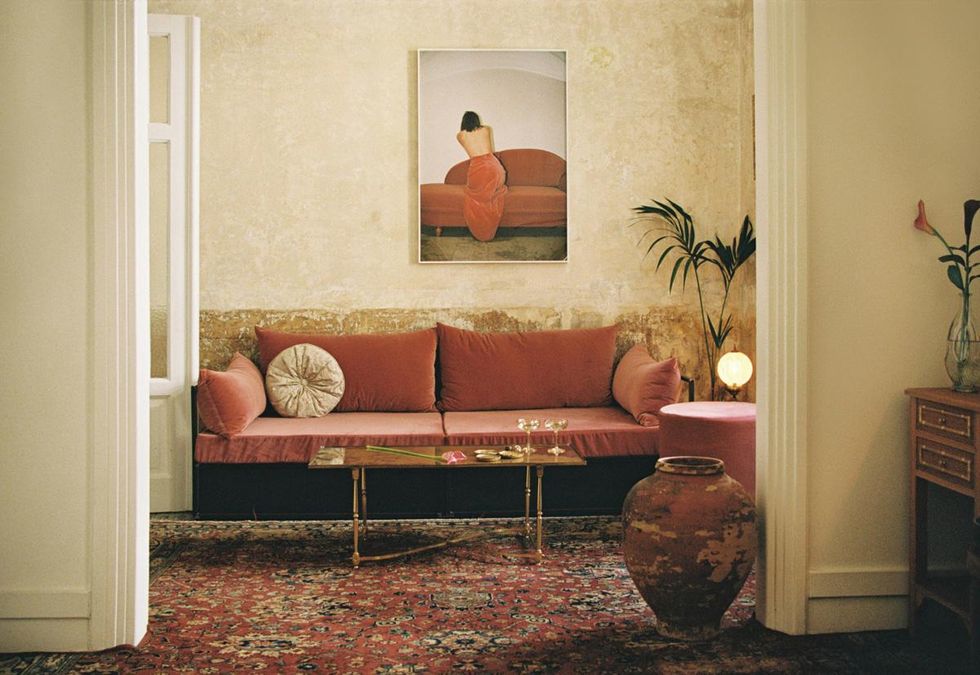 Photo: Courtesy of Shila Athens
Tucked away in the vibrant neighborhood of Kolonaki in Athens, is a 1920's residence called Shila. With just six suites, each with their own distinctive ambience, a stay here is perfect for the traveler who needs a slowdown. Begin each day with an artisanal breakfast in your suite (a meal the property says it "takes very seriously") and make your way up to the rooftop garden. There, relax on a sofa bed surrounded by towering plants beneath the open sky. Nearby, Mount Lycabettus can be reached by foot and is perfect for a day hike; the famed Acropolis is also a 25 minute walk away.
Beside the Pacific in Malibu
Photo: Courtesy of The Surfrider Malibu
Awash in white walls and natural materials, Malibu's Surfrider hotel is the ultimate palette cleanser. Having first opened in the '50s and served as a haunting ground for many wave-worshipping occupants throughout the 1960s and '70s, it received a transformation in 2018 and now exists as a 20-room hotel with minimalist sensibilities that lean on the surrounding landscape for character. Wake up beside the Pacific Ocean and enjoy a slow, quiet breakfast on the property's private roof deck. You can also partake in surf lessons, beach yoga, in-room massages, and horse riding, should the mood strike.
Beachfront Bungalow in Jamaica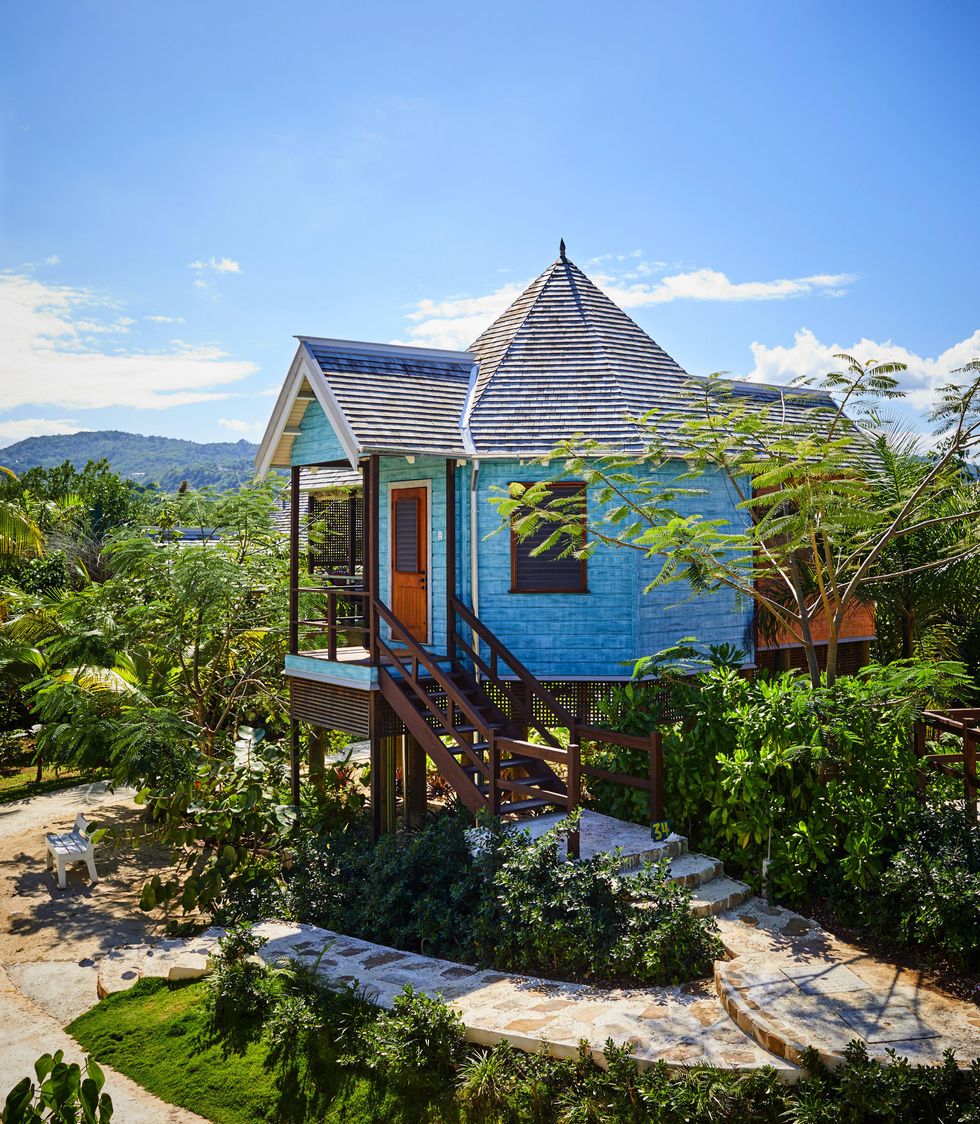 Photo: Courtesy of Island Outpost
For the bibliophile who wants to retrace the steps of a famed author, consider a solo retreat to The Fleming Villa in Jamaica. Writer and former British intelligence officer Ian Fleming first came to the Caribbean island in 1942 during a WWII mission and a few years later, he purchased 15 acres of tropical land and called it GoldenEye (a reference to the operation that first brought him to Jamaica). He lived here during January and February for more than 20 years and penned a total of 14 Bond books throughout these stays. The beachfront bungalow has five bedrooms, and his writing desk and sunken garden are still available for guests to explore.
A Celebration of 'Makers' in Hudson
Photo: Courtesy of The Maker
Make your way to Hudson, New York for the epitome of small town delight. This historic whaling village is brimming with quaint shops, vintage outposts, and the recently-opened Maker hotel. Named after its celebration of the world of makers ("artisans, artists, craftsmen, and builders"), this 11-room property is spread across three buildings: an 1800's Carriage House, a Georgian mansion, and a Greek Revival building. Each room is inspired by aforementioned makers, so you can choose which resonates most with your solo creative travel needs. The writer studio, specifically, speaks to the essence of an author and offers an original oak fireplace and built-in bookshelves that have been lovingly restored from the 1800s. Or you could go with the artist studio and relish in the bohemian space that features a plaster sculpture by Frederick Weinberg and a vintage painting easel.