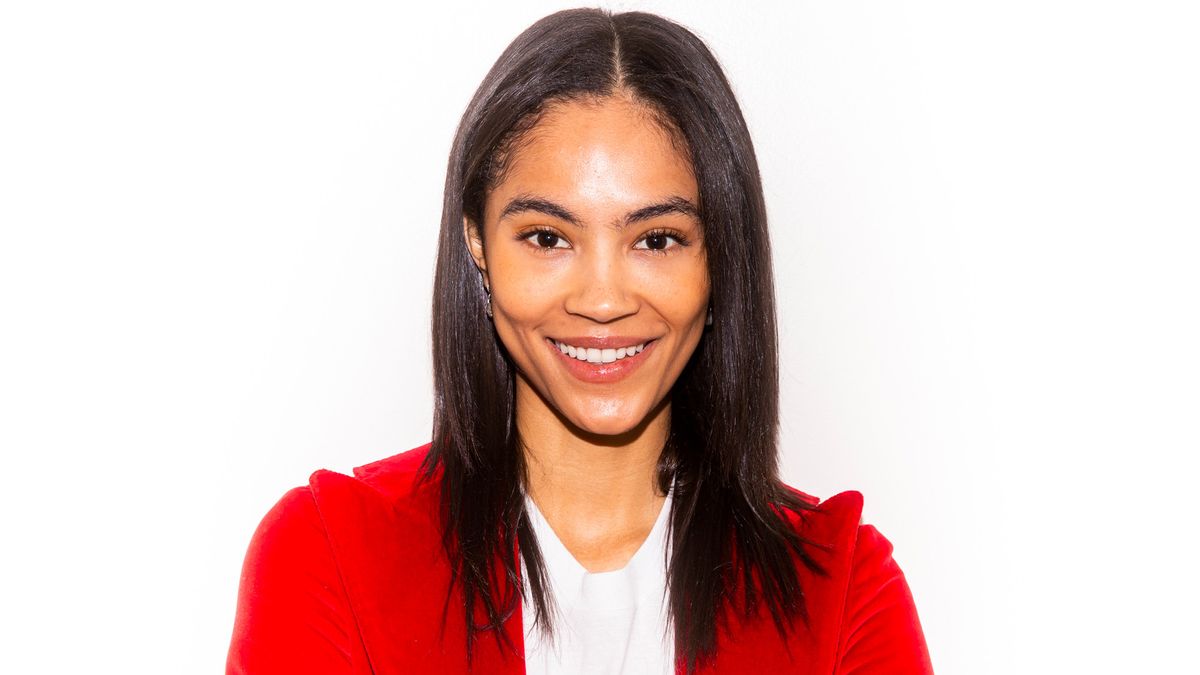 Living
Sinead Bovell is prepping young adults for a future in AI.
Tim Buol
"Where do I begin?" wonders
Sinead Bovell
when asked about the future of tech and the opportunities that it will create in the future. "From healthcare to climate change, technology is going to play a huge role in solutions and evolution. Through virtual reality and artificial intelligence, students will be able to attend schools virtually so [that] we can provide equal access to good quality education across the world. Our smart homes and cars will help us live much more sustainable and efficient lifestyles. For example, your smart mirror or smart toilet could diagnose vitamin deficiencies and non-life-threatening illnesses."
Bovell's passion for tech led her to co-create 
WAYE
(Weekly Advice for Young Entrepreneurs), a tech company that works to "bridge the gap between young entrepreneurs and the digital future." But her days aren't only filled with tech, talks, and speaking at the United Nations; she also moonlights as a model, starring in Ferragamo campaigns since she got scouted the second year of her MBA. Juggling the two industries is no easy feat, but Bovell makes it look easy. Below, she talks about her foray into both tech and modeling, how she manages her schedule, and what WAYE has planned for the future.
---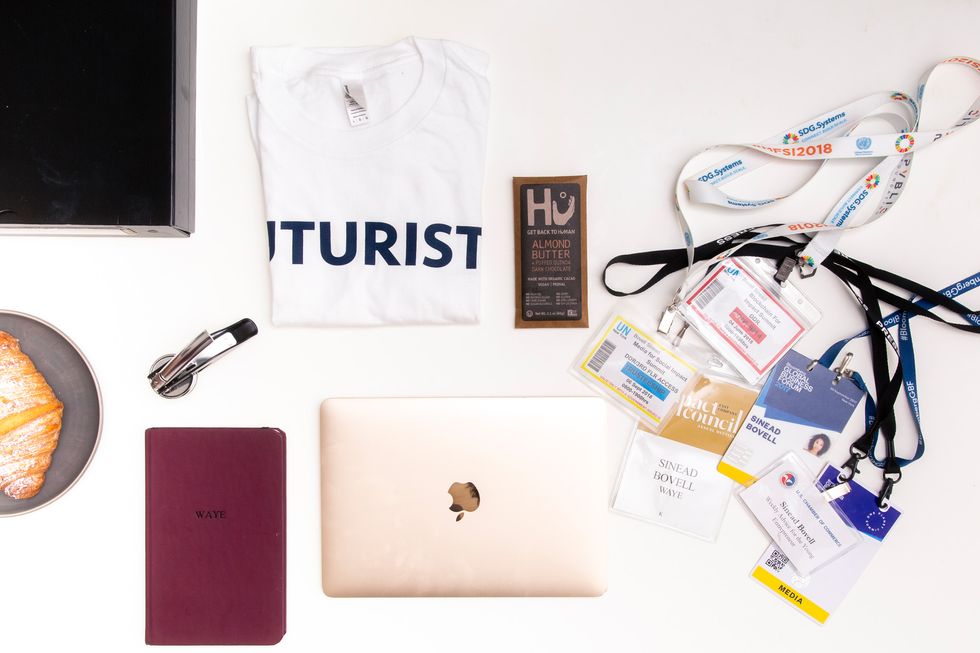 School and modeling were always heavily intertwined for her:

"Prior to modeling, my path was super academic. Fashion wasn't on the table at all, but the further down the academic path I got, the more I realized the goals I had set for myself weren't anything to do with who I wanted to be. Next Canada [scouted me] during my second year of my MBA, [and] I signed with them the very next day. I was balancing my MBA with building up my modeling career, which meant sneaking out of class for photo shoots or arriving to class with crazy hair and makeup on. But I never let modeling get in the way of school. School and grades always came first.

"I would wake up around 5:00 AM every day and study before photo shoots and castings. My social life already didn't exist while doing an MBA, so that was one less thing I had to worry about. But modeling felt so exciting and empowering; I didn't think of it as extra stress."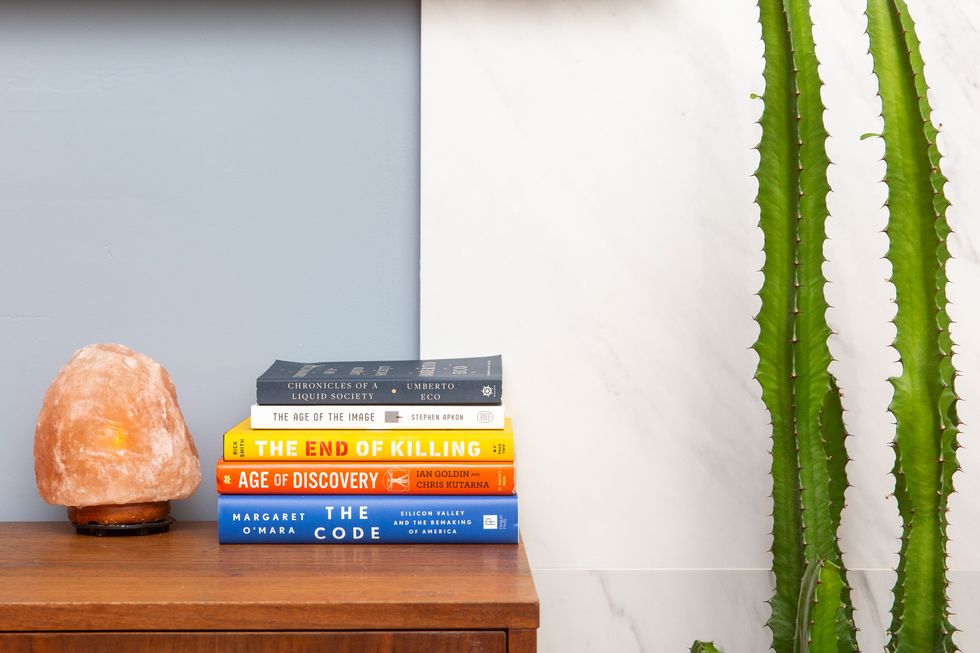 Where her fascination with the tech world came from:
"I was always fascinated by the intersection of business and technology because I loved problem solving. For every problem, you can usually find or invent a technology to solve it—I thought that was so cool as a kid. During my MBA, I got to study under a futurist and learned how to use an entirely different part of my brain than I was used to. I learned how to understand current data points and trends, and forecast what the future will look like. Once I learned that skill set, I never looked back. A few classmates and I [then] took one of our class projects and turned it into an app."
She then went on to launch tech company WAYE:
"We educate youth markets on technologies like artificial intelligence and blockchain, and help them prepare for the future of work and life with those technologies. We have a live talk series, called WAYE Talks, which are really fun and entertaining panels about the future. We cover everything from the future of work to relationships with robots to commercial space travel. Nothing is off the table. But we are a trusted source of tech information. We learn straight from the inventors and coders themselves.
"Next month we are rolling out our Future of Work program, where we will be heading to universities and preparing soon-to-be graduates for the future of work with advanced technologies. Everything from how to build a r
é
sum
é
that will be read by A.I. to the skills you need to have to be relevant in the digital future."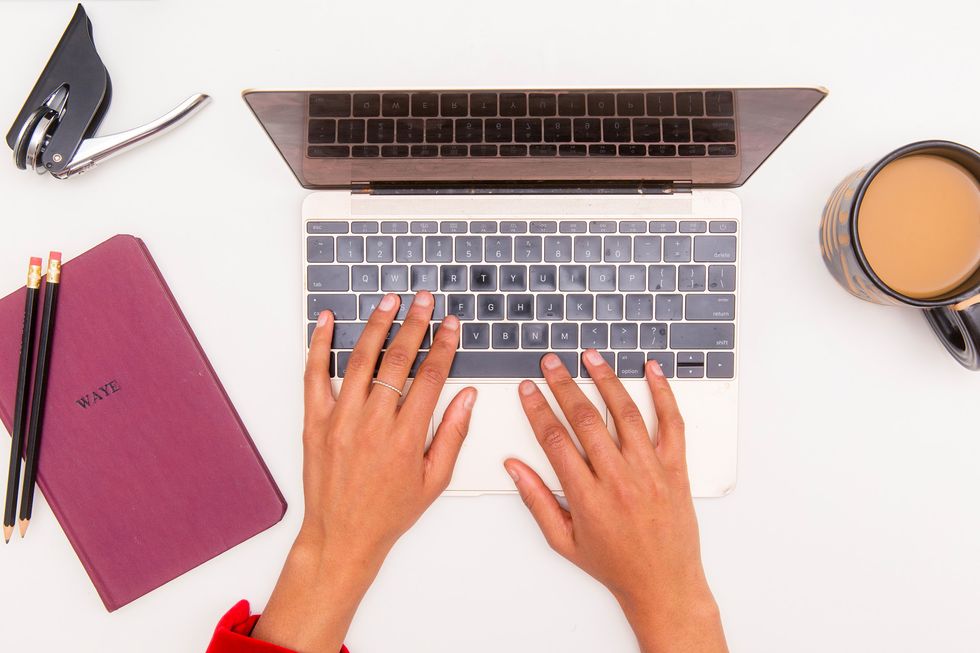 What an average day looks like for her:
"I start every day by reading
Bloomberg
and the
MIT Tech Review
. Then I'm usually buried in emails, planning WAYE Talks, talking to guest panelists, working on WAYE content. Then I will usually head out to a casting or photo shoot, or the airport for a shoot abroad. I usually have to sneak off set at least once a day to take a call, but almost everyone in fashion has a million side hustles, so no one is fazed by it. I also love the contrast. Being able to get into character and pose for a shoot, then go off and talk about artificial intelligence for an hour. It's the best of both worlds."
Her favorite way to unwind:
"Cooking a nice healthy dinner, followed by my skin-care routine, maybe some breath work, and then a good book. I try not to go on my laptop once I'm in bed. Sometimes, of course, that isn't feasible. But if I don't have to, or if I can get up really early and work on it, then I choose that."
On her most standout pinch-me moments:
"For modeling, the Ferragamo campaign I just shot. It was so special for me because I was picked because of WAYE and my work in the tech world, and that meant a lot. They even styled me as if I was doing a 'high-fashion WAYE Talk.' To see a mood board designed by someone else that's filled with all of your passions and goals is a dream come true. On the tech side, speaking at the United Nations on the future of technology was a pinch-me moment."
Want more stories like this?
Them's Whembley Sewell on Shaking Up the Media Industry
How a Former IBM Consultant Launched a Bridal Brand
The Company Fighting Climate Change with Vodka