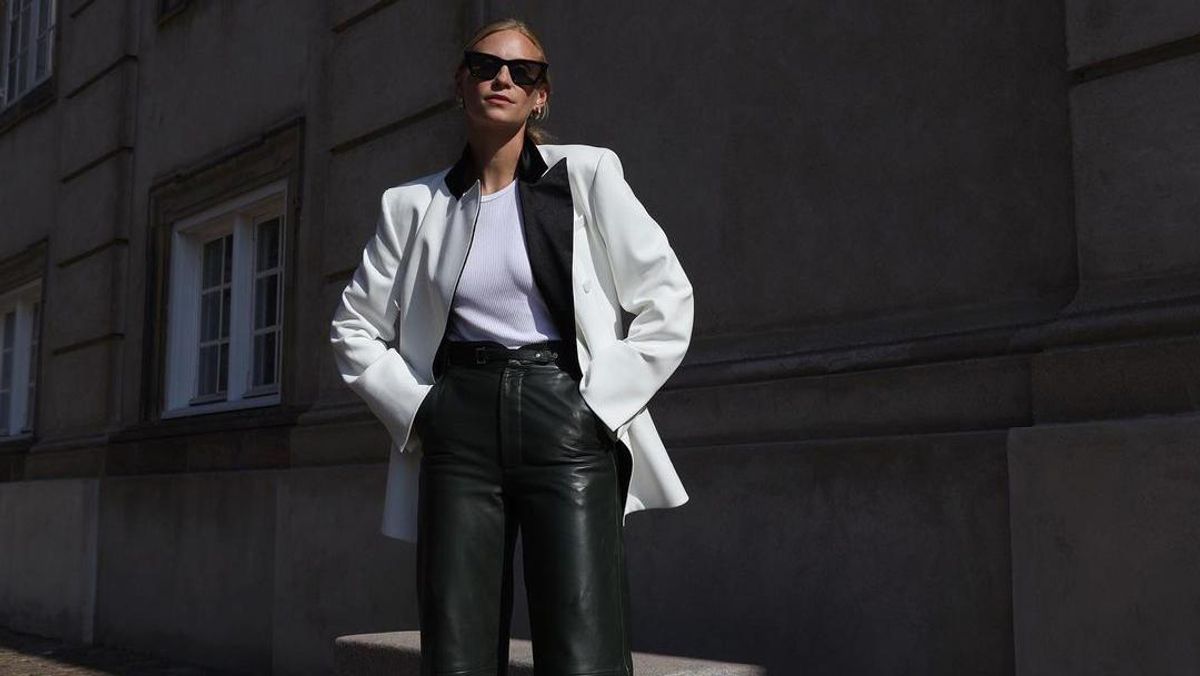 Trends
How to Master the Pant Trend We Can't Get Enough Of
Tailored 'fits for everyday looks.
No matter the season, dresses have always been the easy option. Unlike pants, they're a one-stop shop when it comes to style that is effortless and timeless. Be it fit, length, rise or style, the struggle with pants is notoriously real. However things took a turn last year, as we watched pants, and more specifically trousers, take over the internet. Don't get us wrong, we love a pair of good fitting jeans, but there's something sensationally stylish about trousers right now. It could be the elevated appeal. Or the nod to a time when getting *dressed* meant tailored looks . Whatever the reason, consumers and designers can't seem to get enough of them.
The key to pulling off the trouser trend is balance. For example, a higher waist and wide leg can elongate legs, giving the illusion of a height, but you don't want the pants to overbear the look. So with an oversized style, a fitted top tucked in at the waist will keep the look neat. With popularity rising for many trouser silhouettes, finding the right one can be a challenge. Not to worry we've got you covered. From loose suit styles in flowing fabrics, tailored jeans, and even structured wool versions, we've rounded up the best ways to master the trouser trend with ease.