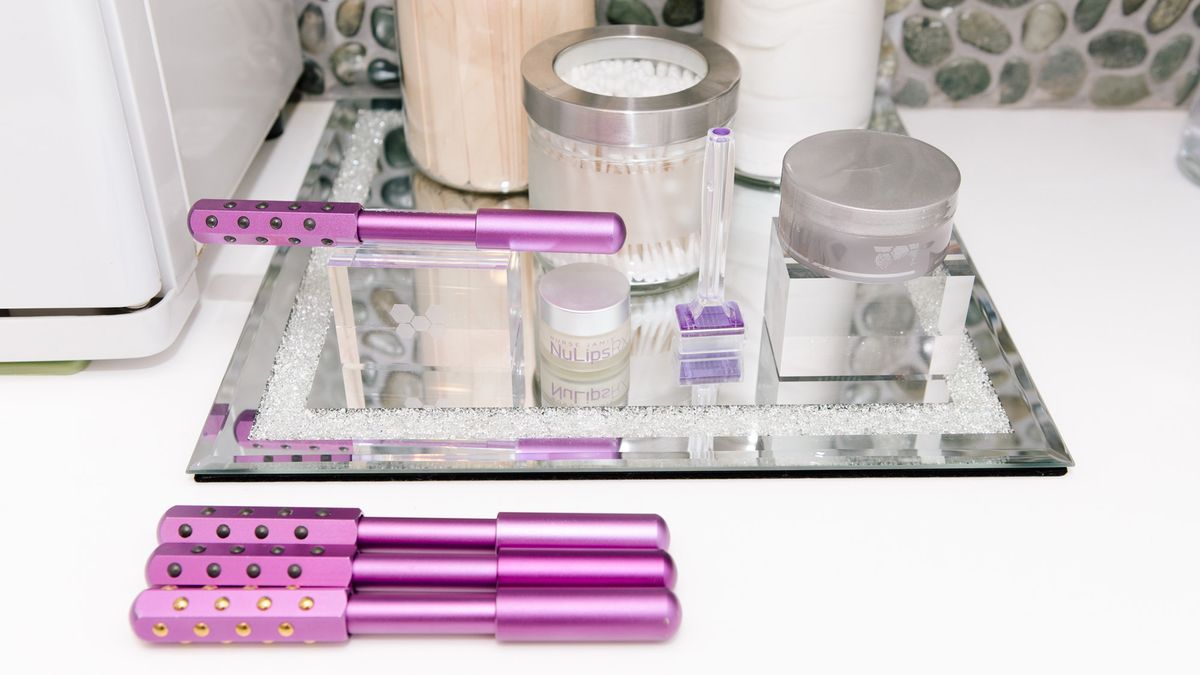 Skin
From rollers to microcurrent, your skin will be glowing in no time.
It's not enough these days to just rely on your multi-step
skin-care routine
—devices of both the electrical and manual variety have taken over the
vanities
of nearly every beauty devotee we know. The benefit of these tools is varied, but generally they aim to increase your circulation, combat the effects of gravity, drain toxins, and stimulate your muscles for brighter, tighter skin. Most are meant to be used in the morning after cleansing—you deserve to face the day with your cheekbones cut to perfection—but truly, any time you want to pamper yourself and indulge in some much-deserved self-care, these rollers, lights, and more will only make your experience more enjoyable. If you're interested in joining team beauty tool but aren't quite sure where to start, these are the 16 this editor is loving right now.
---
10 / 16
NuFace FIX Line Smoothing Device
, $149
Microcurrent is used in numerous beauty tools to help stimulate and lift the muscles of the face, so lines are minimized and you're left with a youthful appearance. This smaller version of the classic NuFace targets the smaller lines around your eyes and lips, rather than your forehead, and it takes only three minutes a day to start to see a difference. Like any of these tools, it works more the more consistently you use it, so stick to a schedule of at least three days a week to start.