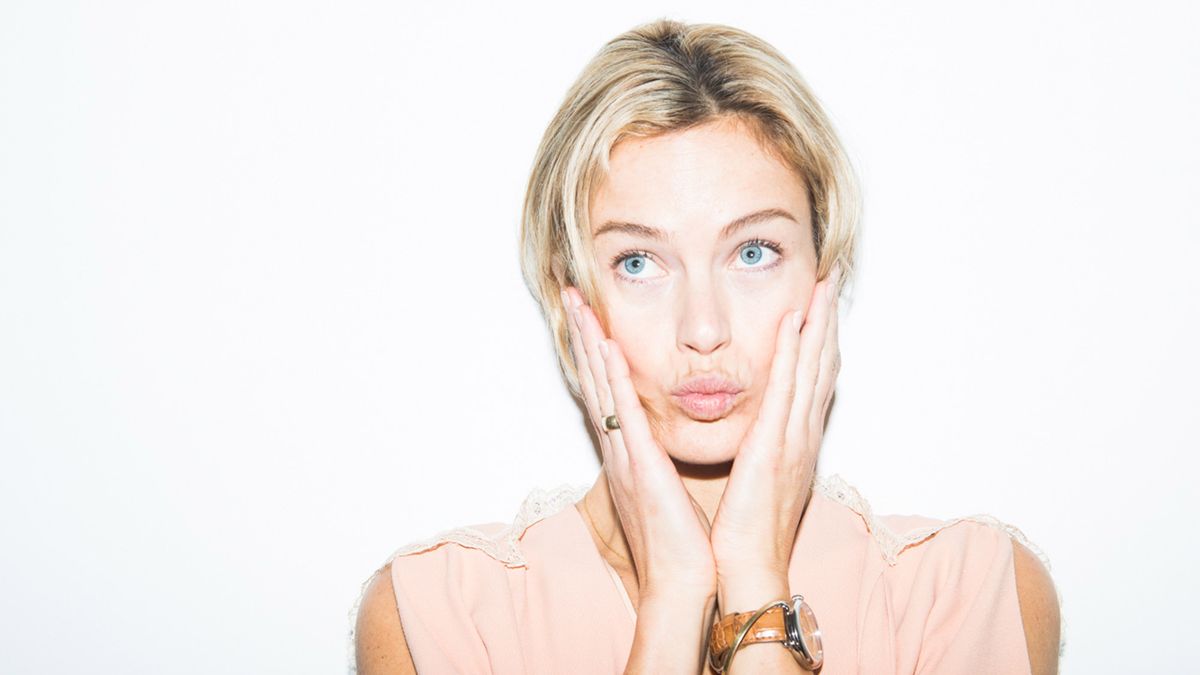 Skin
If you're looking to depuff and sculpt your face, you might want one, too.
As much as I love skin care, sometimes all the fancy serums and creams can't compare to an inexpensive facial tool you purchase from Amazon. And when I wake up with an annoyingly puffy face courtesy of a rogue glass of champagne after work, a sushi dinner, or simply sleeping on my pillow incorrectly, then I swear by an
ice pack mask
. It's roughly the same shape as a Korean sheet mask, but filled with moldable gel and beads that, after you throw it in the freezer for a few hours, help to bring down swelling on your face. It's similar to the type of ice pack you'd rest a swollen ankle on while it's healing to reduce inflammation.
While I'll always love chilled cucumber slices for my eyes on occasion, most of the time the rest of my face needs attention, as well. To use, I cleanse and apply a nourishing moisturizer, then strap the mask (yes, there are velcro straps on the sides) around my head with the lined side touching my skin—don't use the bare gel portion, as the temperature is usually too intense and can irritate your skin. Then I listen to podcasts for 15-20 minutes as the mask works its magic.
Afterword, I rinse my skin again with cold water and mist with
de Mamiel Dewy Facial Mist
—which I prefer to keep in the fridge for extra-soothing effects—and
use my jade roller
along my jaw, cheek, and eyes. Bonus points for keeping your jade roller or gua sha tool in your freezer, as well. After the whole routine, the effects from the cold are finally visible—think sculpted cheekbones, depuffed eyes, and a brighter, tighter complexion. Best of all, the mask usually costs less than $20, and with proper care it can be used for a long, long time. If that's not a solid investment in your skin-care routine, I don't know what is.
---