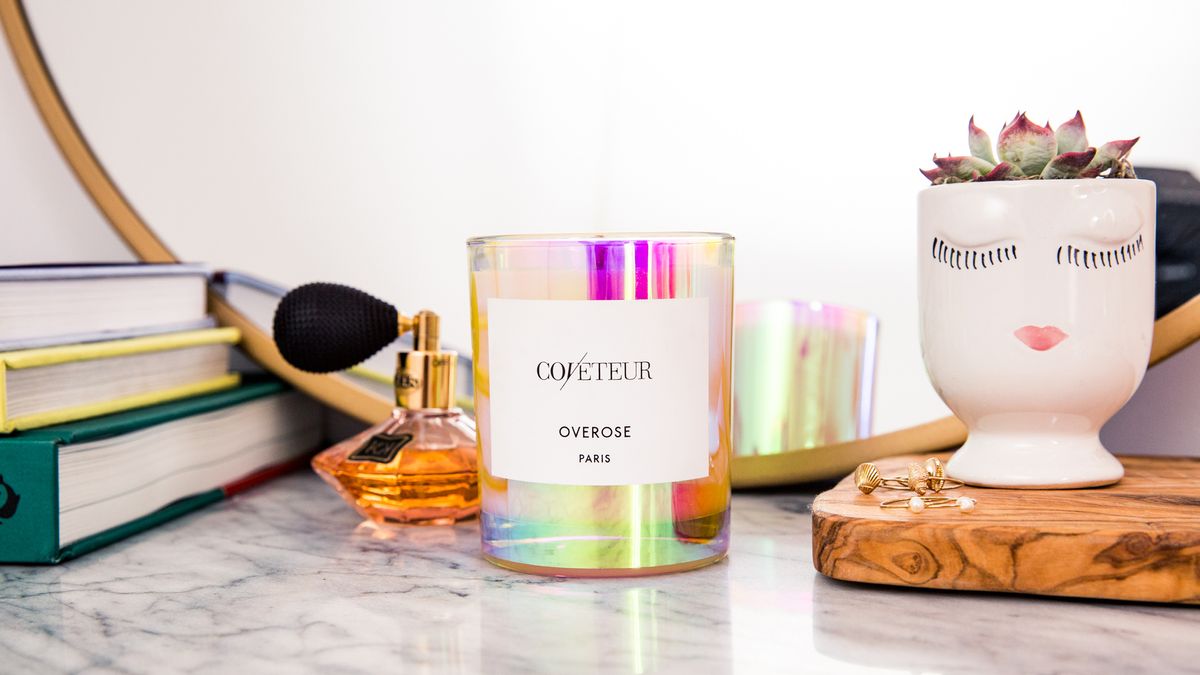 Decor
How to Feng Shui Your Vanity, for Beginners
And it will probably look super Instagram-able, too.
Alec Kugler
If there's one thing Coveteur
really
appreciates, it's a solid vignette. The way people position their books, beauty products, jewelry, trays, super-chic candles…and maybe a CHANEL purse or two. To take it one step further, some people bring in the Chinese philosophy of
feng shui
(like beauty mogul
Anastasia Soare,
who has followed feng shui since she opened her first brow studio in the '90s). Very generally, feng shui is about how the stuff in your home and how it's all oriented affects more than just looks: It can change the sense of harmony around you and how you live your life.
"Eighty percent of feng shui starts with the internal," explains New York–based feng shui expert
Laura Cerrano
(after all, the purpose is to affect how you
feel
). "Then it expresses itself with the external, which is the [other] 20 percent. All the objects, including color selection, the artwork, the selection of furniture design, speak to the personality of that individual and the conscious and subconscious level."
Below, Cerrano shares some beginner basics of how to feng-shui a vignette on your vanity at home, but you can dig a lot deeper with some research or have a specialist, like Cerrano, come to your home. Chic.
---
Figure Out Your Elements
"The elements are earth, fire, water, metal, and wood. There are three elements we are all born with, and you can do calculations or charts, and you can really customize it. [Note: It can be complicated to find yours, but
here
and
here
are two places you can get a very introductory start.] My three elements consist of metal and earth, so that means I'm missing water, I'm missing wood, and I'm missing fire. What happens is, when I'm getting ready to do a talk or maybe go to a family event or a different event of celebration, those are the moments where I'm able to embrace those missing elements, especially fire."
Pick the Right Vanity
"A person who's very earthy, for example—an earth element or a wood element—tend to be fairly grounded. They'll probably select vanities that might have more of an angular design because these elements have a personality trait, a design, a setting, and an alignment of the self. If we talk about earth, that's more of a square shape. If we talk about wood elements, it's more of a rectangular shape. Metal elements like the finer things in life, so they have a refinement to them. Those people tend to go for a metallic, sleek, darker look. So just the material alone will speak to the personality of the person."
Edit What Goes on Top
"This becomes such a personalized method, but to start, we recommend a small plant that's not going to obstruct your view into the mirror. Some people might prefer to have a photo or two of family. Or many people just want it totally clean; they just want the vanity to be presented as it is, and that's it. Some people might enjoy little trinkets they've collected from their travels and that bring them joy. The mirror itself is water, but the mirror also doubles as a metal element because of what the frame might look like. With jewelry, you can choose to display the pieces that have a specific meaning, and everything else will be put away. A candle is fire, which brings passion. It can also bring certain levels of compassion. When you see a candle, what does it do? It lights up the sky, it illuminates, it rises up. You can even pay attention to the height, the design, and the look of it. So do you want a little bit of fire, where it's contained, or do you want a candlestick, where it's really obvious?"
Place Items Strategically
"I say placement matters because that's what I've experienced firsthand and seen with clients. One popular method is [a] Bagua
grid map
. On that map, there are specific areas you place elements as well. You can apply it over the entire floor plan of the structure you're working with, or you do it with every single room, or on top of each surface. You have to choose which one you want to start off with, and then you digest it from there."