The Recycled '00s Trend We're Adding to Our Summer Rotation
We're calling it the bike short's stylish older sister.
Trends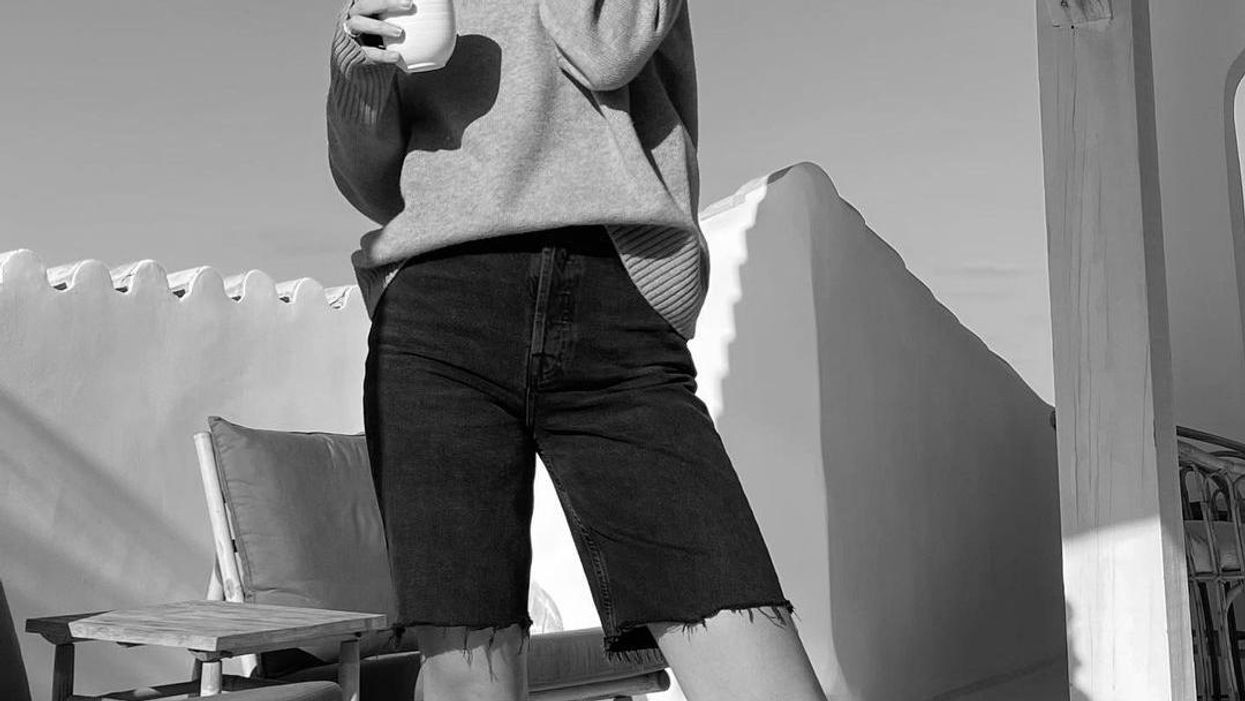 As we shed our layers in anticipation of summer's warm weather, it's hard to achieve that sartorial sweet spot between staying cool and still feeling adequately covered. Though we're still fans of the hot pant trend, certain situations call for a slightly longer inseam. Worry not, for designers have landed on a polished midway point between pants and micro-hemlines: a tailored Bermuda reminiscent of decades prior.
Though we commonly associated a tapered Bermuda short with style faux pas of the early 2000s (often rendered in patchwork plaid), today's version is much sleeker. Not quite a capri, it's like a bike short with a bit more substance. These slim shorts are often cut as a tailored pair of trousers would be, but stop just short of the knee, verging on pedal-pusher territory. Unlike the wide-leg variety of Bermudas that has recently garnered attention, this offers a slimmer proportion to mix into your rotation.