Interiors
Rabea Schif's Mid-century Frankfurt Flat Is Full of Bright Rugs, Books, & Art
It's all about color in moderation.
One of the most commonly asked questions in the creative space is: Can you describe your style? Are you fascinated by the '70s or '80s? Classic or edgy? The blaring irony is that great style lies in the antithesis of these polarizations. Just ask German presenter, creative consultant, and all-around fashion expert Rabea Schif, who champions this nonexclusive mentality. In terms of her wardrobe, she explains, "There's a red line that goes through everything, but you can't put a pin on exactly what it is." That same notion leaks into her interiors, as well.
"If you look around my flat, it does look very Mad Men and very '50s, but then there are also antiques which I found at the market," Schif explains. Her Frankfurt flat that she shares with her husband, David Gergely, is home to concrete floors and purposefully unfinished ceilings. In combination with their mid-century modern furniture—a product of her husband's minimalist taste—the space was in desperate need of a little warmth. Schif solved that problem with a few colorful area rugs, flowers, and, of course, heaps of books and art. We caught up with the German style maven to discuss her process of decorating, tips for collecting art, and guidelines for color in moderation.
Misha de Ridder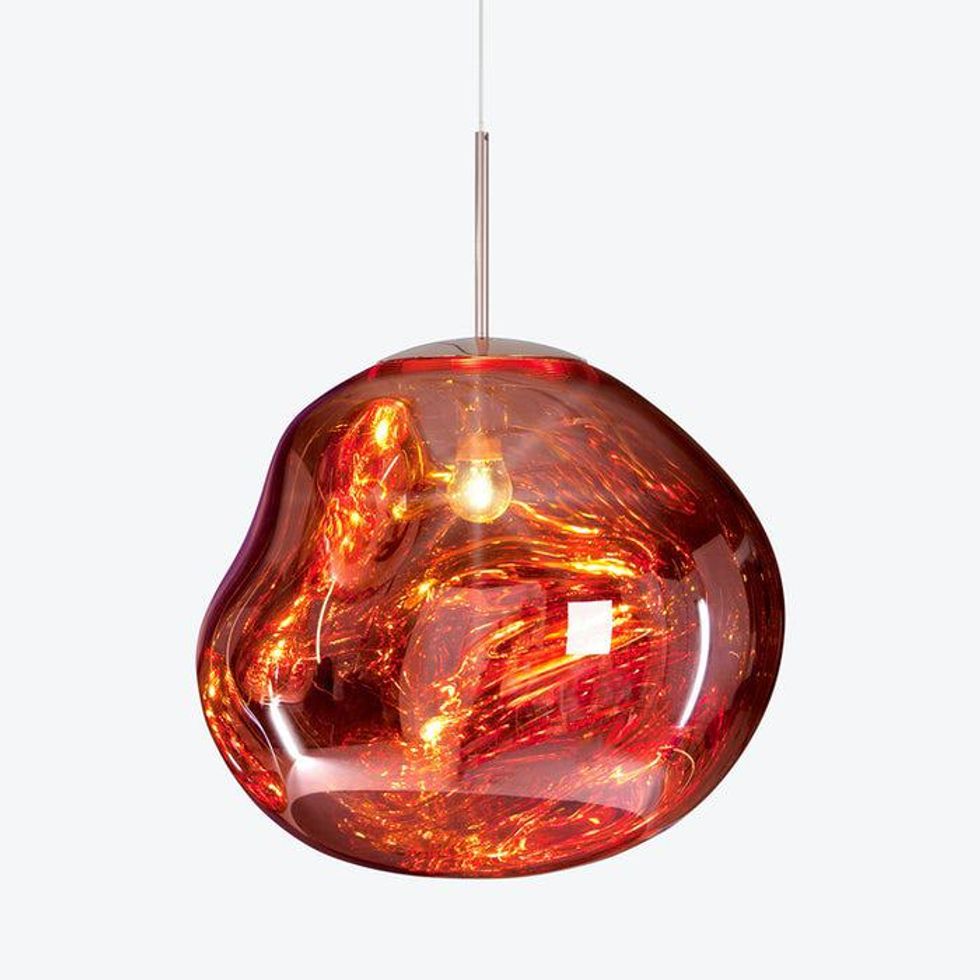 Tom Dixon
Bride and Wolfe