Hike in Style with Prada This Summer
The luxury brand brings their Outdoor Mountain collection to Aspen.
Living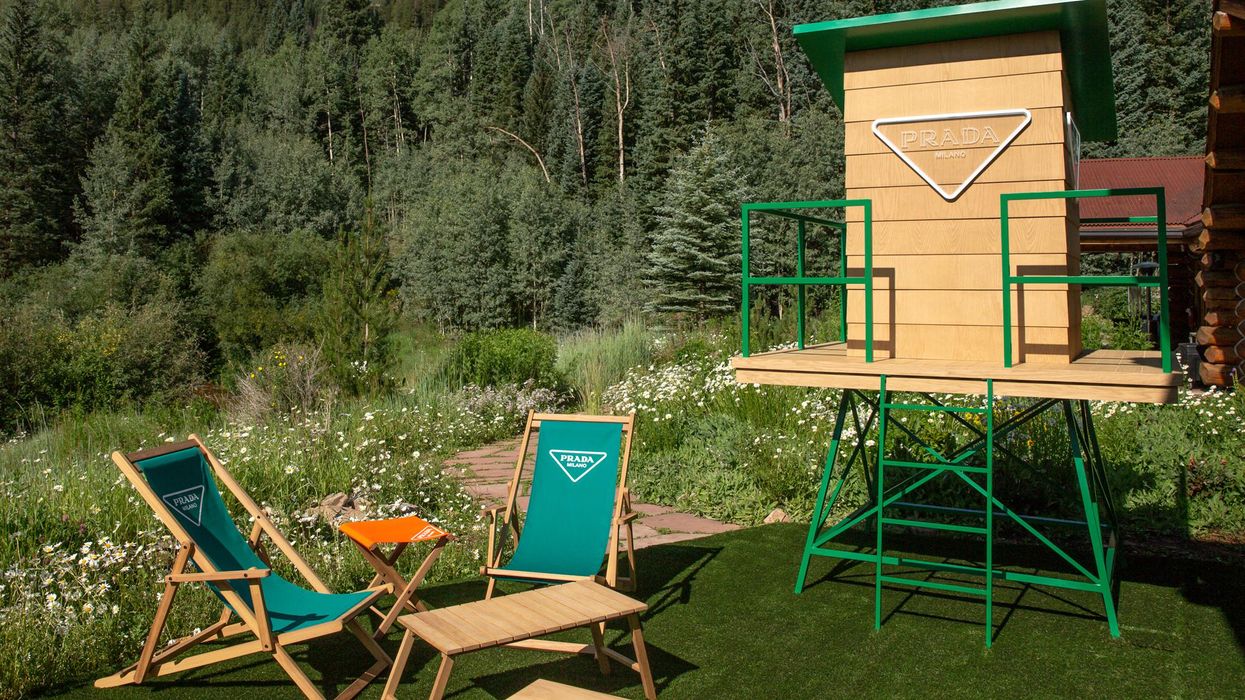 For most of us, the outdoors entails sacrificing style in the name of function. But what if we told you none other than Prada was here to change the game? Grab your nylon—it's time to go hiking. In partnership with the Aspen Art Museum, Prada unveiled an ephemeral installation of their new Outdoor Mountain collection set against the backdrop of the Rocky Mountains in Aspen, Colorado, on August 4th, 2021.
Following installations in New York and Los Angeles, the Aspen location evokes the bucolic fantasy we've all harbored throughout the past year. Atop this particular ridge, you'll find an outpost that gives new meaning to the term glamping. Outfitted in Prada-level luxury, the installation exhibits retro picnic tables and sling chairs in their fully reclined position to visually induce relaxation—all of which are of course emblazoned with the iconic Prada triangular logo. The scene, framed by the rugged terrain of the Rockies blanketed in lush forests, will have city dwellers packing their bags instantaneously.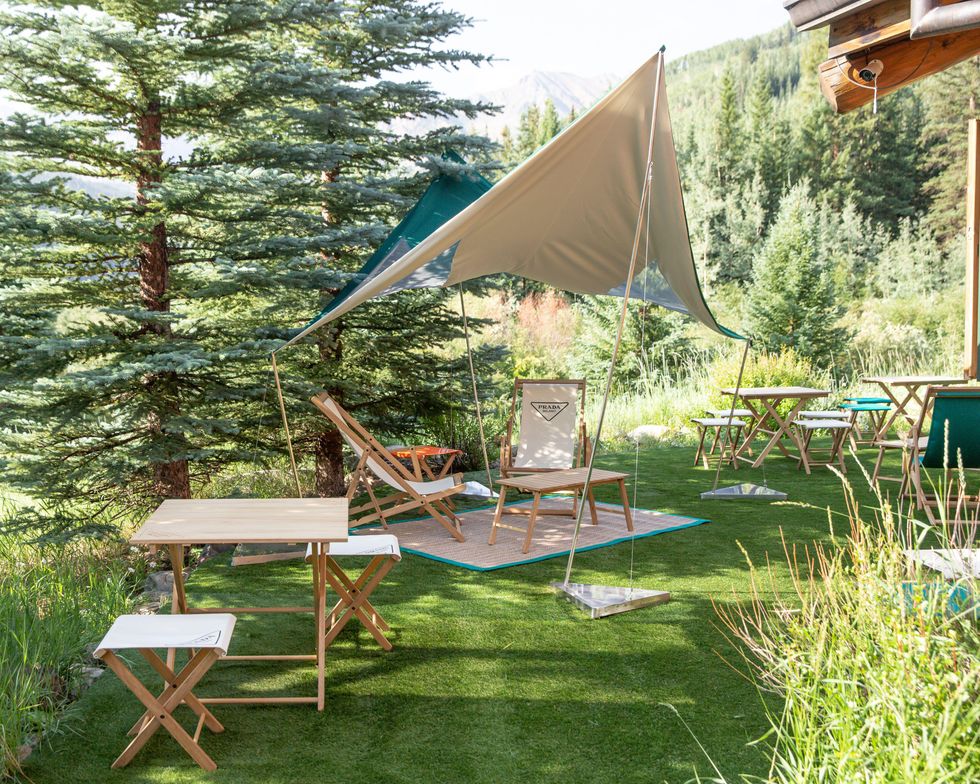 To help debut the partnership between the fashion powerhouse and the museum, a rather fashion-forward hiking party took refuge at Pine Creek Cookhouse after an arduous trek, where they were treated to a performative lunch experience prepared by Spiral Theory Test Kitchen. Guests included co-chairs Mrs. Jamie Tisch, Mrs. Amy Phelan, Mr. and Mrs. Domenico De Sole, artists Mary Weatherford and Precious Okoyomon, amongst others.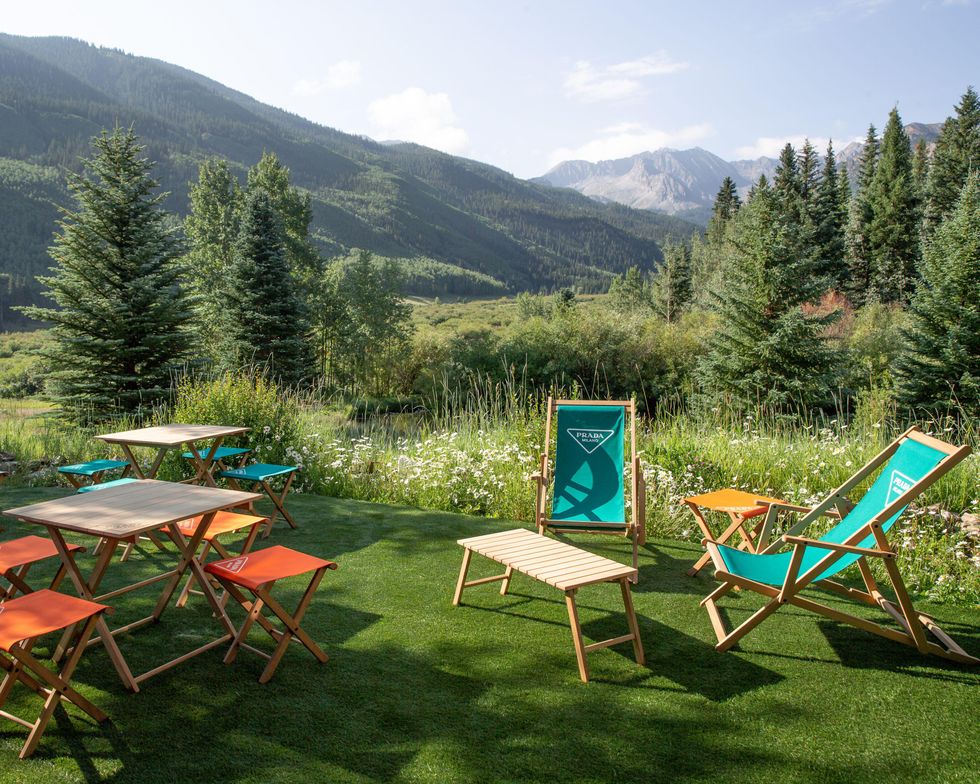 Through the partnership, Prada is also supporting the annual ArtCrush festival, a cornerstone of the art world calendar, with a weeklong roster of artists' projects, discussions, performances, and community events which preceded the museum's Summer Gala, August 4th through the 6th. Though this particular installation is in adherence with the Outdoor Mountain collection, Prada is launching a series of pop-up shops and installations across the country inspired by nature, each dedicated to emotions conveyed by four settings—garden, coast, mountain, and snow. Intrigued? Shop the collection here.