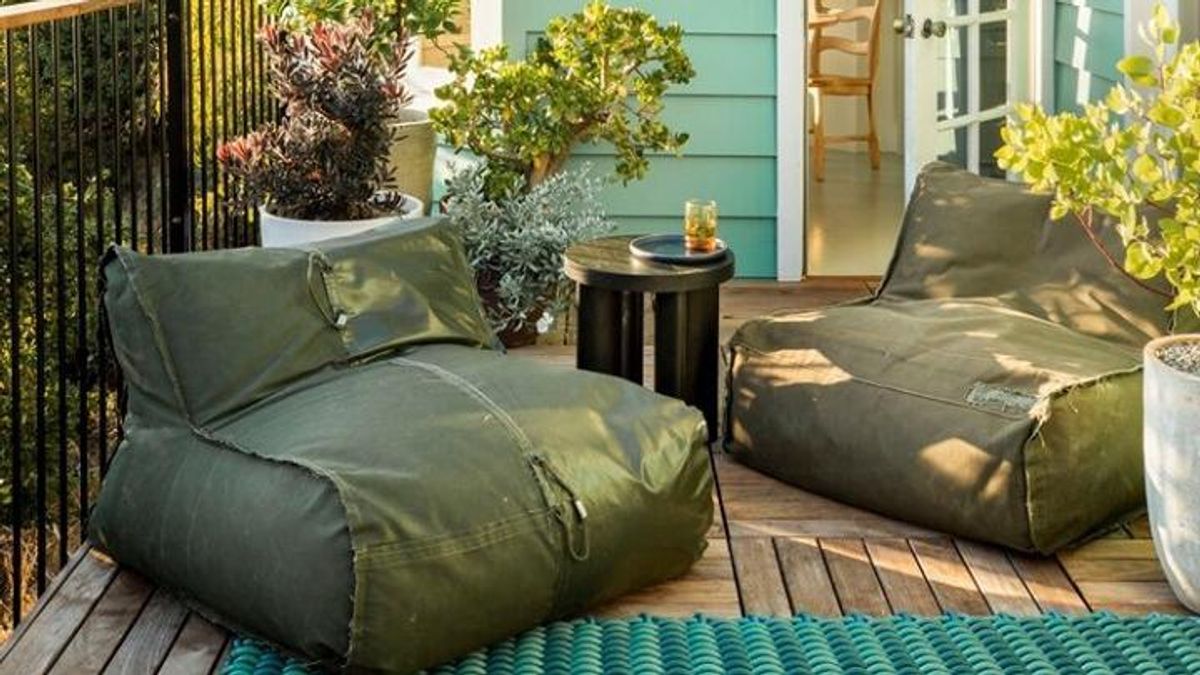 Decor
12 Outdoor Decor Pieces Our Staffers Are Buying This Summer
As if we needed more motivation to spend time outside.
As we pass the halfway point of the summer season, it seems only logical to soak up every last ounce of the outdoors as possible—especially after this past year of lockdowns relegating us to the inside. So why not channel that energy into an excuse to spruce up whatever outdoor space you may have access to, whether that's a yard, a rooftop, or, in the case of many city dwellers, a fire escape? From fancy citronella candles to chic patio furniture to aesthetically appealing planters, here's everything our staffers are investing in to decorate their outdoor spaces.
Camille Freestone, Associate Style Editor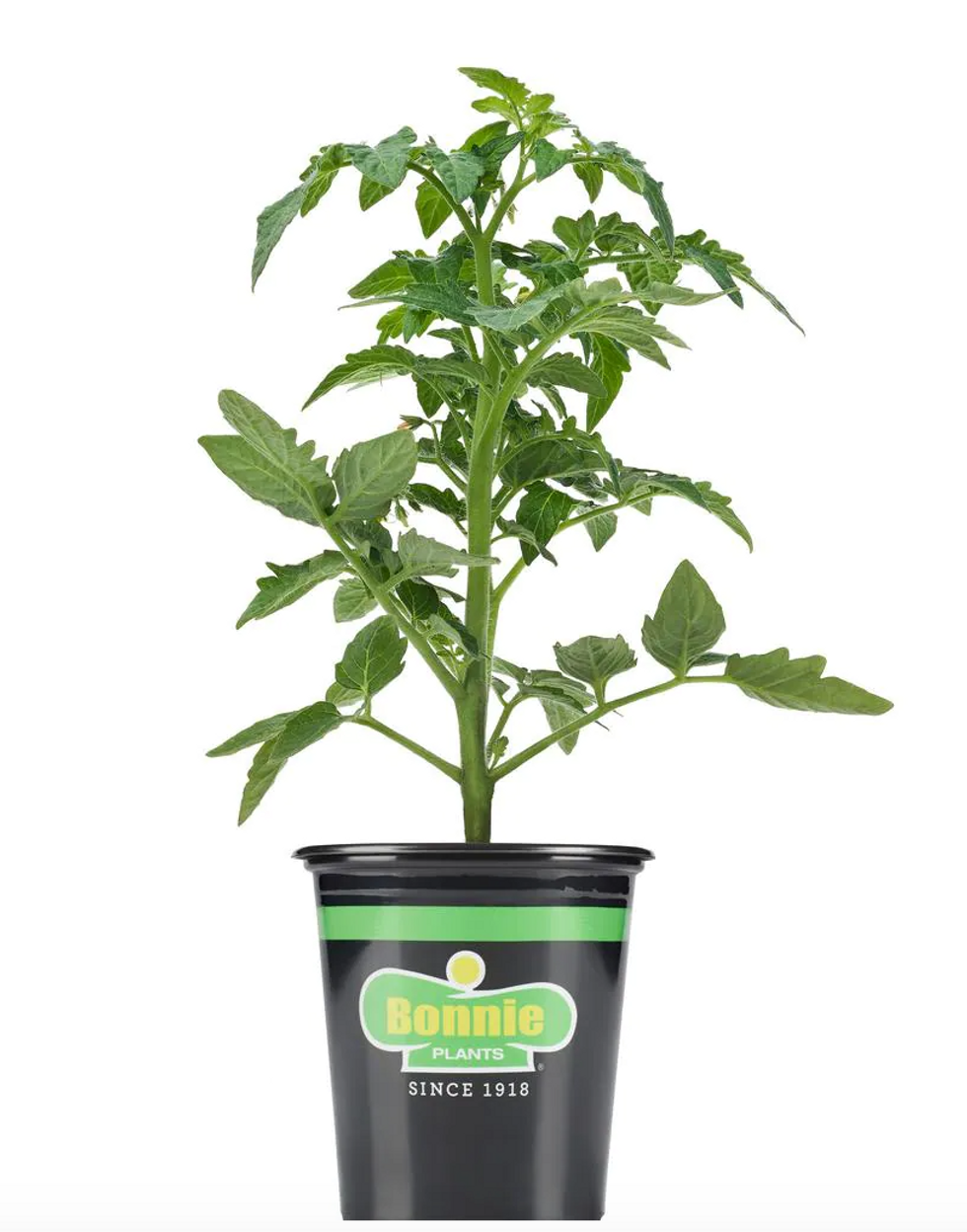 My roommates and I began an endeavor to grow tomatoes on our fire escape this summer, as that's the closest thing we have to outdoor space. Shockingly, it's still going well. Not only do we have fresh tomatoes now, we are enjoying the way the vine looks against the cityscape.
Home Depot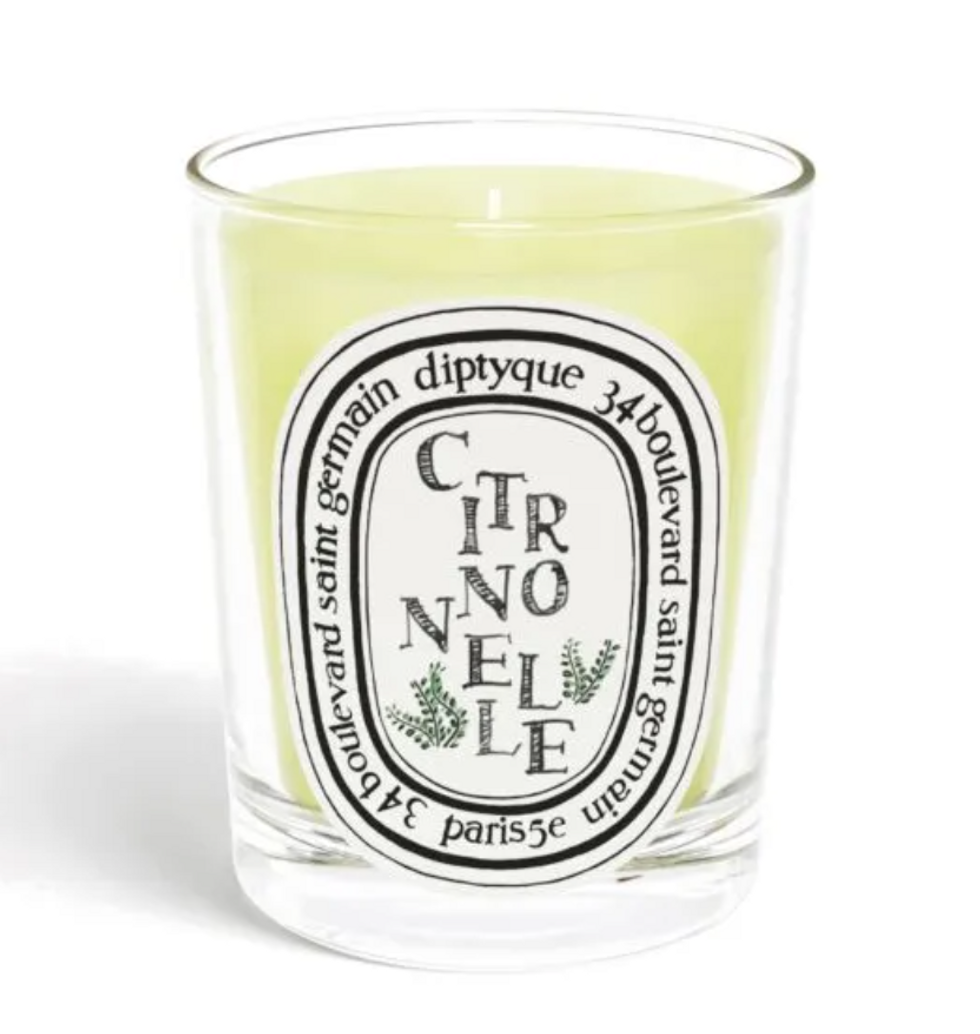 I recently discovered that Diptyque extended their lavish candle expertise into the realm of bug-fighting citronella—who knew? Their version is much less harsh than your typical alternative—plus you'll actually want to show it off.
Diptyque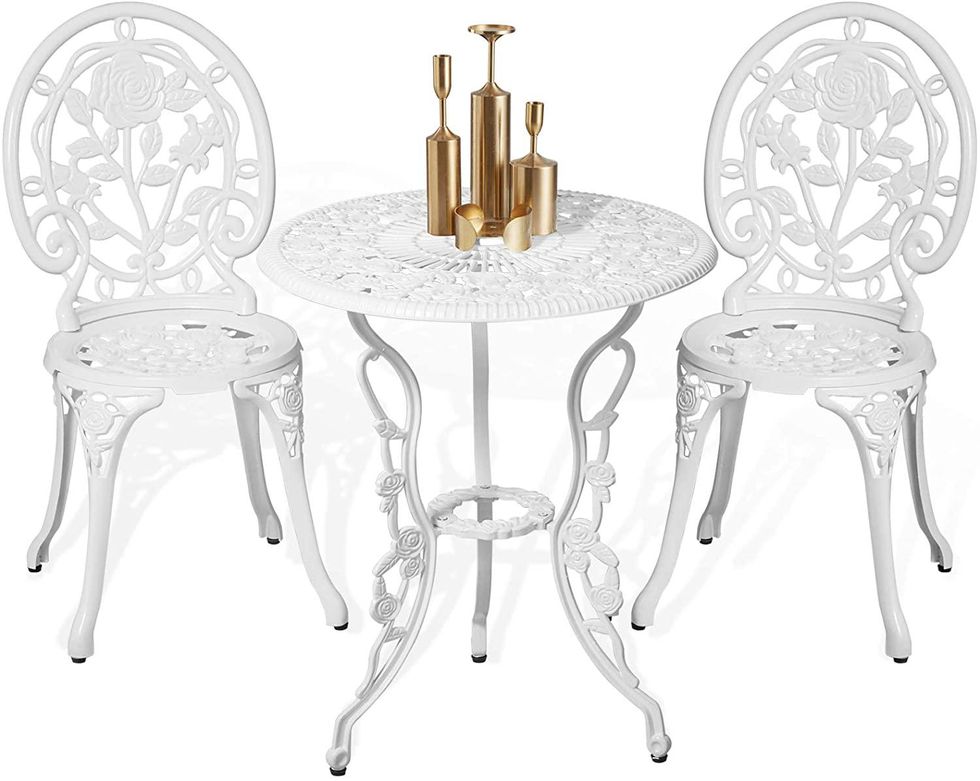 This wrought-iron bistro set is aiding in my attempts to channel la dolce vita in any way possible this season. The classic design will pair well with basically any outdoor space—all it needs is a glass of rosé and a fresh summer salad.
Homefun
Ashley Combs, Design Director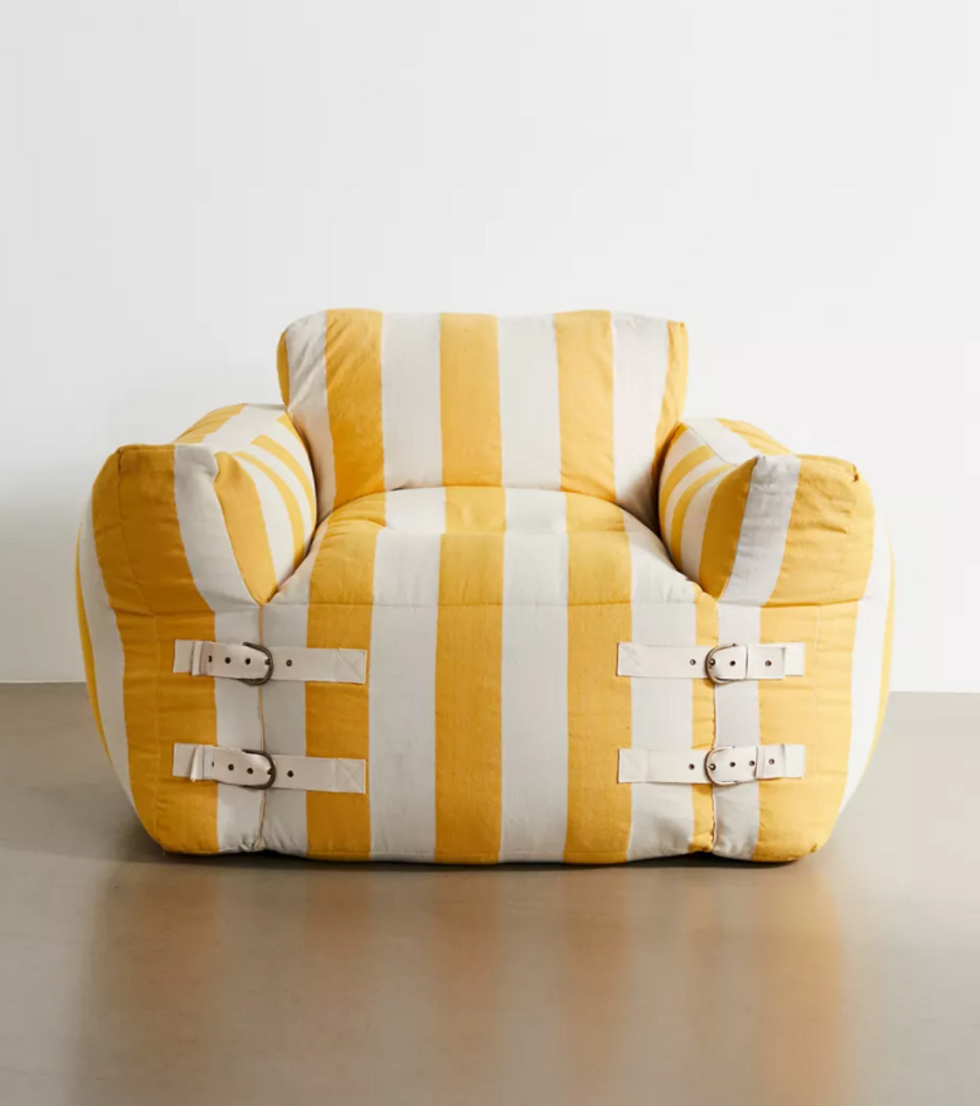 I love a statement piece in a small space and want to curl up in this outdoor chair from Urban Outfitters with a glass of wine and a great book. While we all anxiously await our first big post-COVID trip, I'll take the French Riviera vibes wherever I can get them.
Urban Outfitters
Accent lighting can be tricky on a patio that may or may not have an outdoor plug. This cute portable lamp charges via USB and is easy to carry in and out.
Hawkins New York
In small spaces, sometimes the only way to go is up. A vertical grow system is a great way to create the feeling of a private little oasis—and, for the aspiring chefs, a great way to start your own garden!
West Elm
Nick Papa, Brand Partnerships
Whether you are enjoying time outside on your stoop, fire escape, in a park, or on a patio, these acrylic cups are necessary to avoid any broken-glass fiascos. I was searching high and low for acrylic cups that had simple lines, and these fit the bill perfectly. Buy a set of eight or individuals based on what your needs are!
CB2
This little pouf is perfect for any size outdoor space. Not only is it a functional seating option, it is also sturdy enough that it can be used as a side table with a simple tray on top.
CB2
I don't know about you, but I find the smell of a traditional citronella candle to be somewhat overpowering. These are the perfect alternative—they emit a subtle citronella-infused smoke that keeps bugs away with a much less potent scent. The second-best part of these is that they double as decor!
Fredericks & Mae
Ama Kwarteng, Beauty Editor
What's the point of having an outdoor space if you're not going to entertain? Trays are great to keep around to serve food or drinks—plus they make you look like a super-organized host who has it all together (even if that's not the case).
Zara Home
The right patio chair is key to creating a warm and inviting outdoor space. This lightweight seat is made from wicker that can withstand all the elements while also being comfortable enough to sit back, kick your feet up, and enjoy a glass of wine for as long as you want.
World Market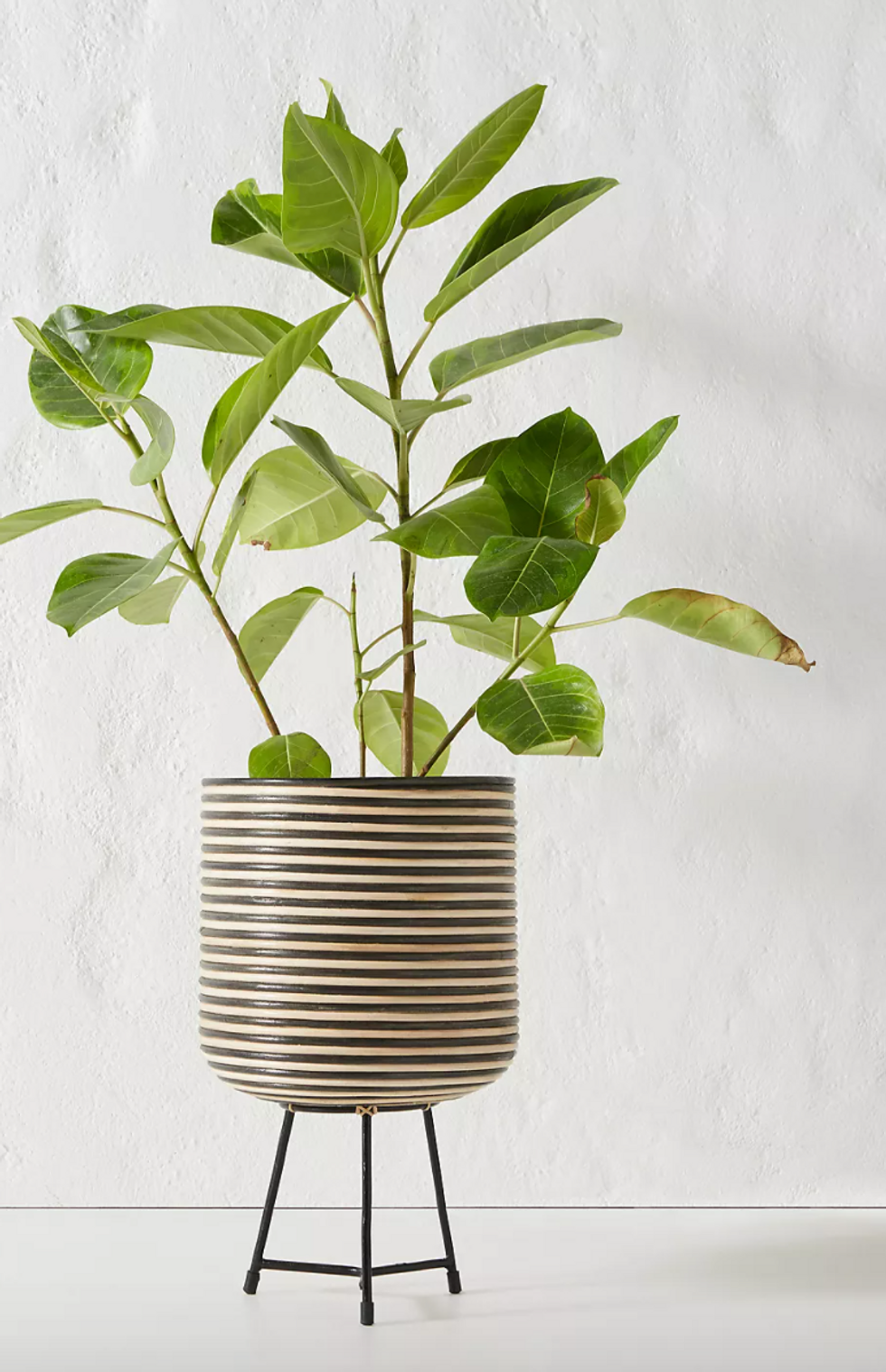 Plants are a must-have for any outdoor area (or indoor, for that matter)—they make our spaces look prettier and help us feel happier. And if you're searching for something that'll make your foliage stand out, look no further: This simple yet unique statement planter will really make your plant's colors pop.
Anthropologie