Seemingly "Leaked" Set Photos Are Changing the Narrative Around Fashion in Film
Are they leaked? Are they staged? We investigate.
Fashion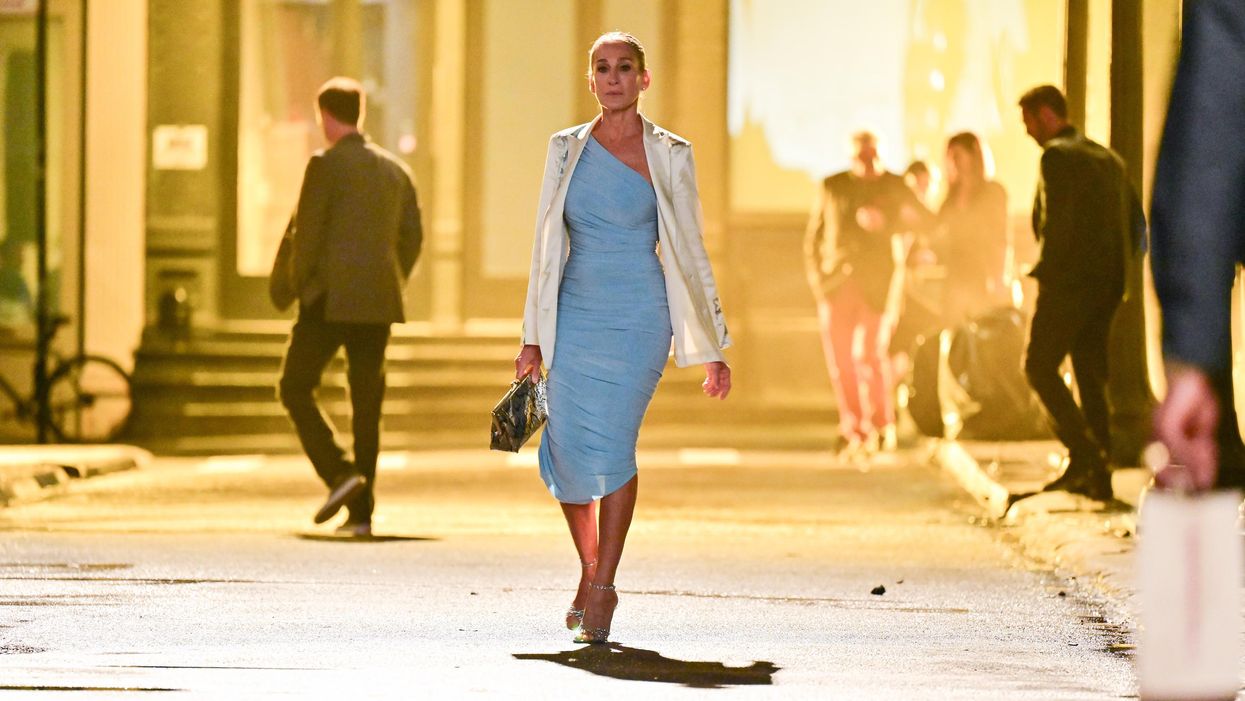 Few moments stand out in the sartorial history of Sex and the City more than Carrie Bradshaw's wedding gown. As our favorite heroine finally attempts to wed her Wall Street prince, she dons a raw silk Vivienne Westwood gown the size of a small house (thanks to some rather intense crinoline underpinnings) and teal plumage in her updo. Paparazzi grabbed a shot of this infamous ensemble—hard to miss enraged gown-clad SJP whacking Chris Noth over the head with a bouquet of roses in the middle of Bryant Park. In what seemed like an instant circa 2008, the photos covered the newspapers with a headline announcing that Carrie had returned.
"That outfit was kind of spoiled for us in a way," recounts Molly Rogers, who worked in tandem with Pat Fields on the show's wardrobe. Oh, the irony. Thirteen years later, as HBO films the And Just Like That... reboot, our Instagram feeds catalog nearly every look the cast wears as soon as they are selected. "Now, it's just next-level," says Rogers.
Danny Santiago, who works with Rogers on the wardrobe for the SATC sequel, notes that the ensembles are typically posted within 15 minutes of the girls stepping outside their trailers. Eric Daman, the costume designer on both the original Gossip Girl and its reboot notes a similar phenomenon, ironically akin to the function of Gossip Girl herself. "There was one day when Jordan [Alexander] left her trailer and by the time she got to set, the outfits were on social and the callouts were already happening," he recounts. "I was like, 'Is someone from our team leaking photos?'"
"It's very easy for them to find us because all they have to do is just go to City Hall and see who's pulled the film permit," says Rogers. "Or they're tipped off." In 2021, anyone can qualify as paparazzi if they have a smartphone. This frenzy seemingly began the moment they started to film with swarms of photographers hovering around the set, emails and social media accounts at the ready—a side effect of counting the streets of New York as your set. In spite of this prolific level of access, these images are just that: images. We have no context in terms of plot outside of what we can infer from the clothes or a few scene-setting clues. According to the transitive property, the fashion now receives most of the attention—both good and bad.