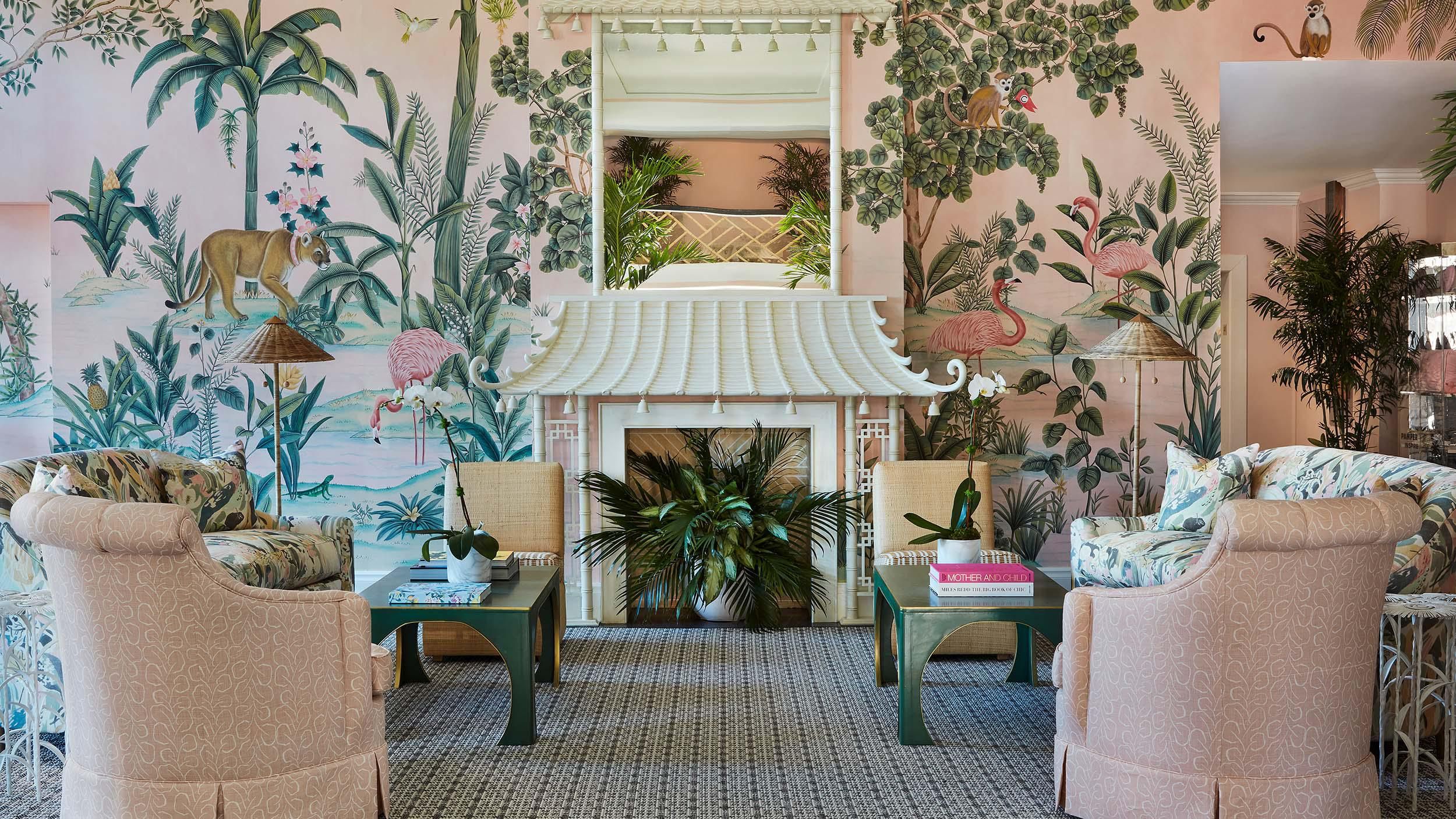 Travel
Everything to see and do in the tropical town
It's winter, it's cold, and your limbs likely haven't seen the light of day the last few months—and I'm sorry to be the bearer of bad news, but the light at the end of the tunnel is not quite in sight. While she takes a lot of flack (much of it well-deserved), it's officially Florida's time to shine. Much like the ex you talked trash about before taking them back, Florida is ready to welcome you with open arms. She's warm, she's accessible, and you can almost guarantee she'll be just as great as you remembered her to be.
Cue Palm Beach, the tiny South Florida town that cemented its role as the it-spot for bougie New Yorkers when Covid hit and the city shut down. Many have stayed, and while the locals may disagree, the uptick in seasonal visitors has rubbed off in some of the best ways. Whether you're seeking good food, great shopping, or just a whole lotta sunshine, you can almost guarantee Palm Beach will deliver. And while the town is easy to navigate and relatively walkable (although biking is my preferred mode of transportation), we've outlined everything you need to know for the perfect warm weather escape this season.
Where to Stay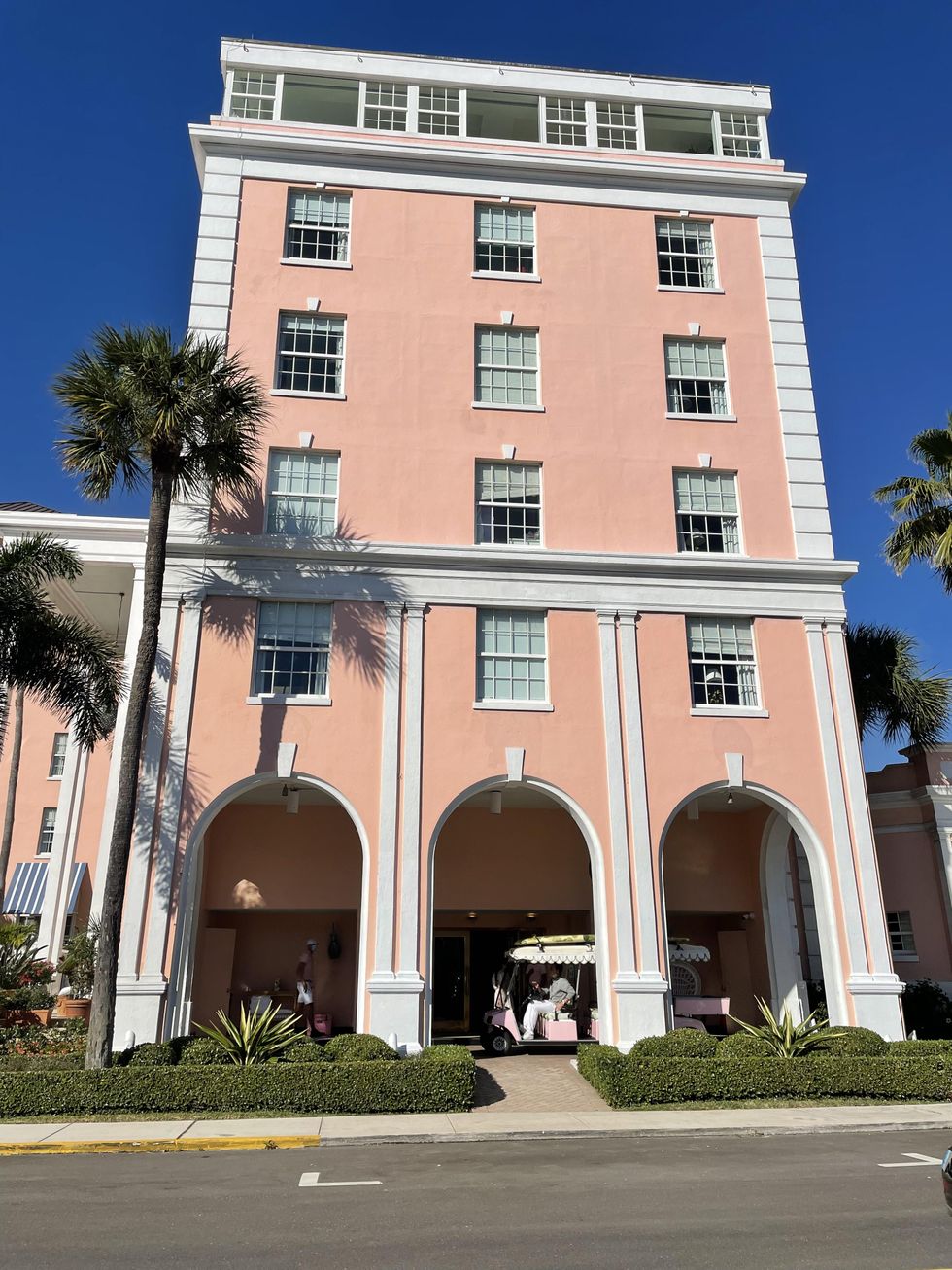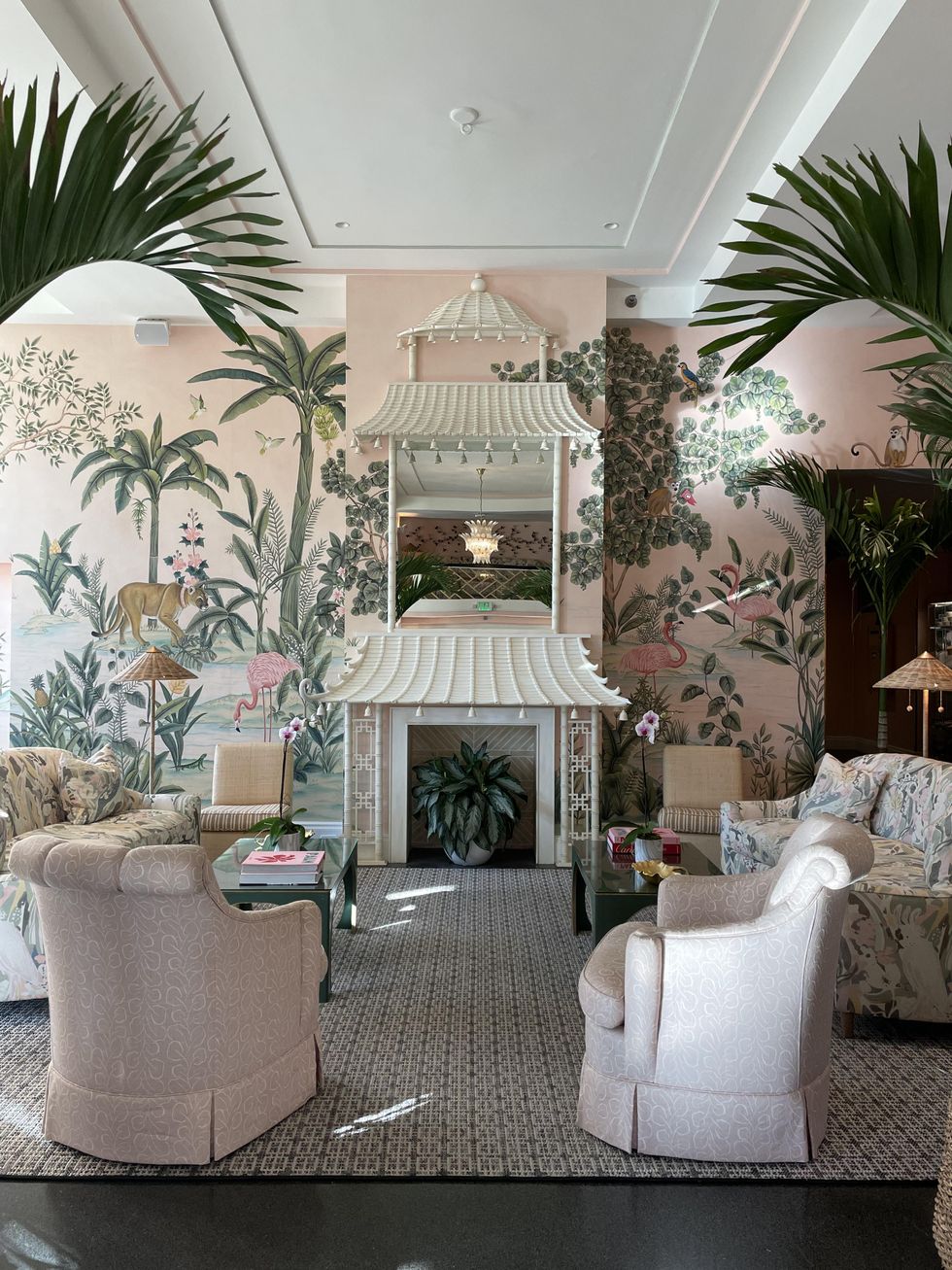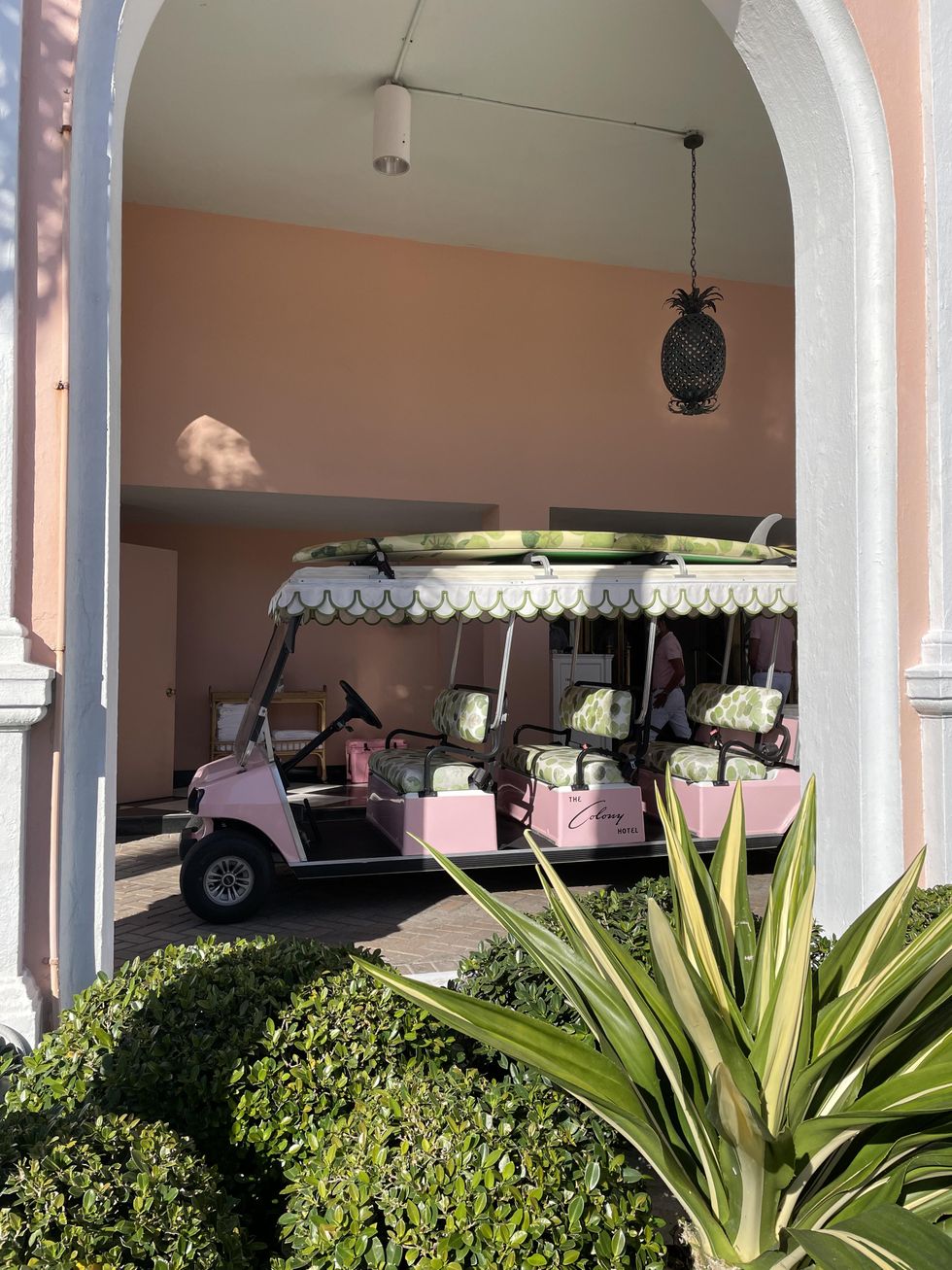 While Palm Beach is known for a lot of things, being affordable isn't exactly one of them—most hotels on the island have been running the show for decades and their rates reflect this. For a more laid back, boutique hotel experience, The Colony is your best bet. Decked out in peachy pink hues and palm motifs, the building is an instant mood-booster (not to mention the matching pink golf cart with palm-printed seats). Be sure to check out the living room adjacent to the lobby, complete with hand-painted wallpaper and designed by Kemble Interiors.
The Breakers is a second option, a building more than a century old and somewhat of a landmark for the town. If you plan on gluing yourself to a beach chair sipping Mai Tais all weekend, their pool is the perfect place to do it. They also have a golf course, tennis courts, and a lap pool if you feel like getting active.
Where to Shop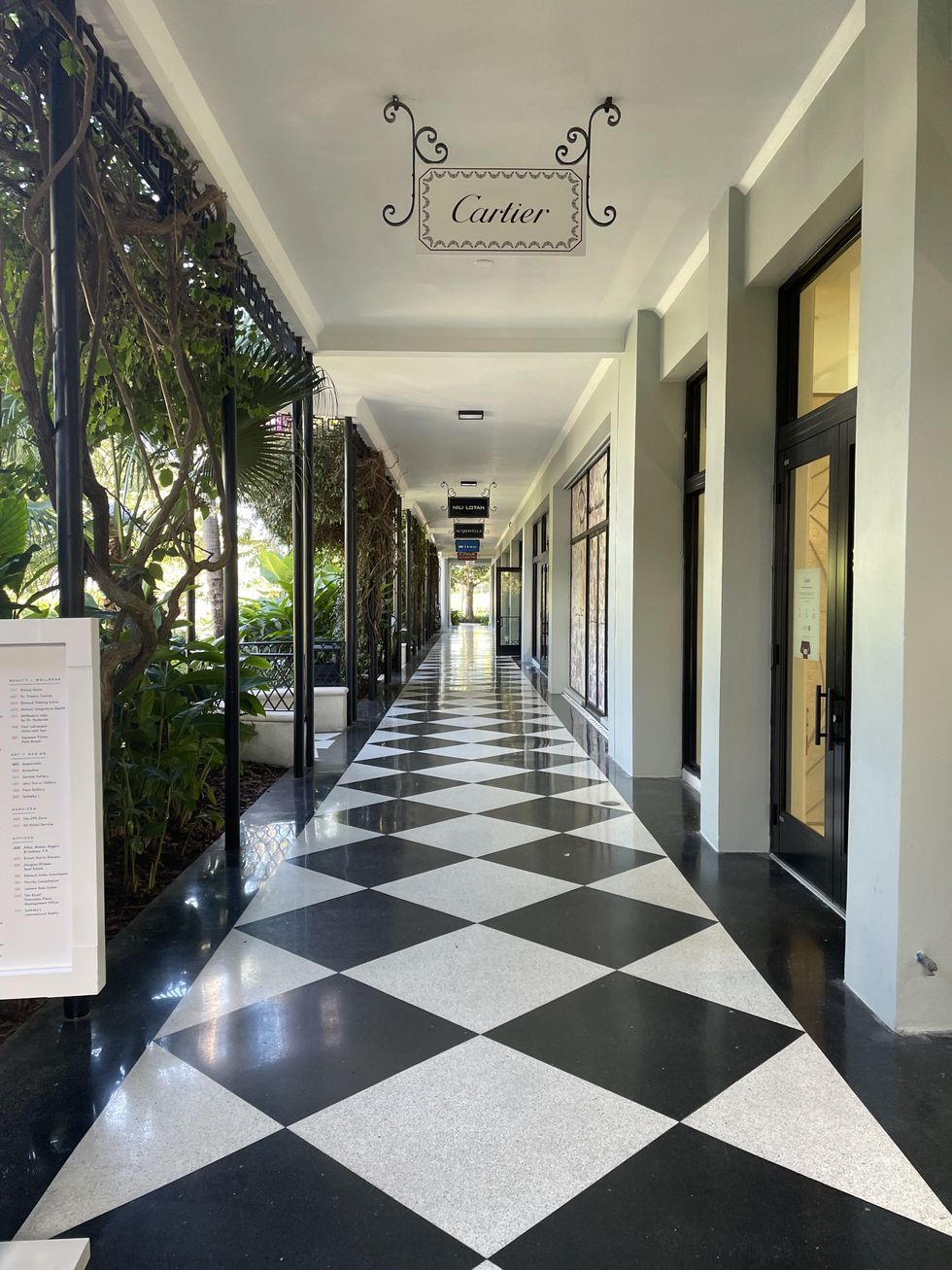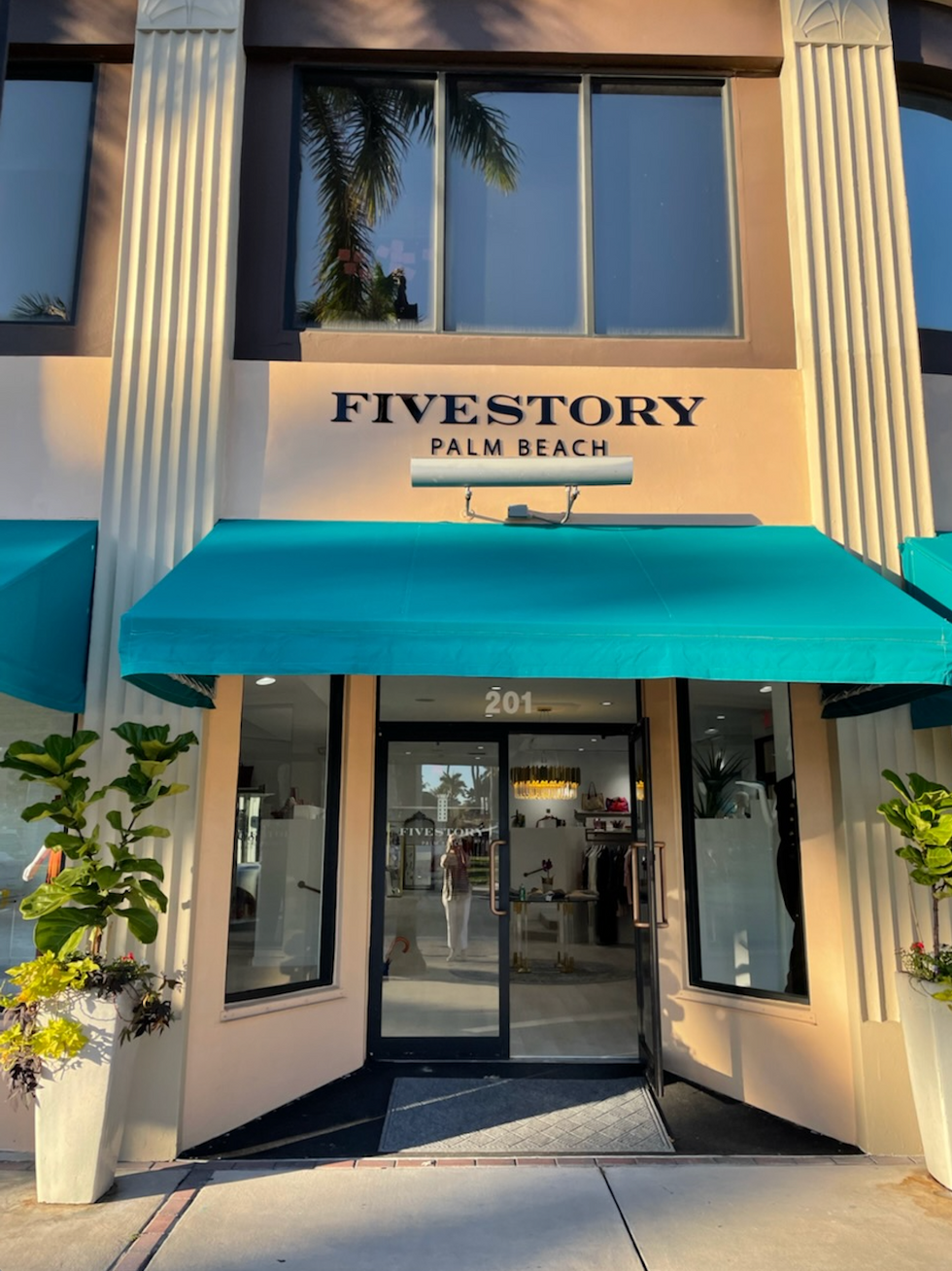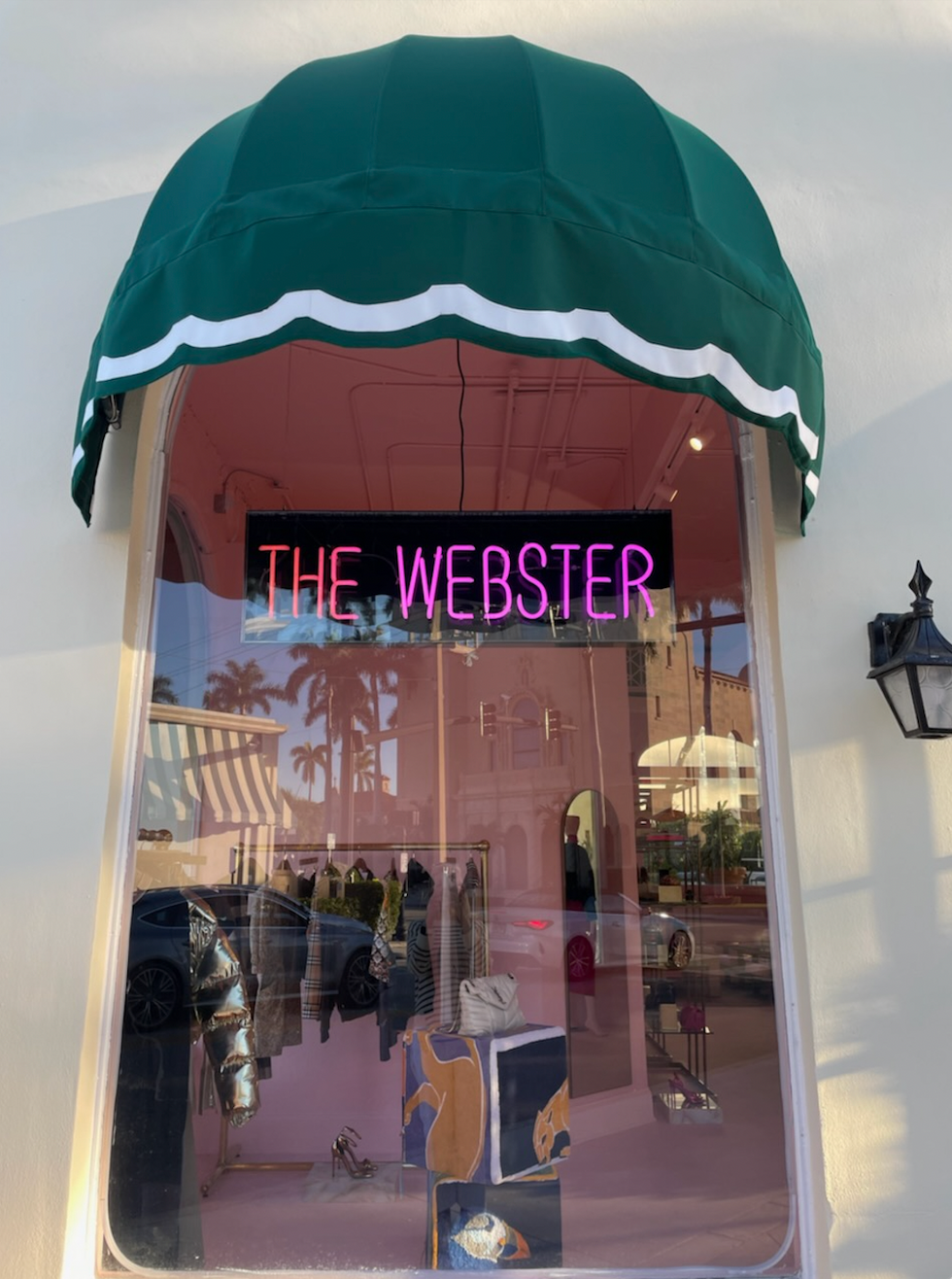 If you plan to venture beyond the pool and explore the town, you won't be disappointed. Worth Avenue is the infamous shopping street, with everything from Intermix to Cartier. TheRealReal just opened a new location, and if you want to treat yourself, Bottega Veneta and Valentino are waiting for your arrival. Be sure to check out the tiny villas that extend off of Worth Avenue and lead to more restaurants and tiny shops.
If you head north, you can check out the newest location of The Webster, a highly-curated boutique with some of the best fashion finds on the market, or Kirna Zabête, where you'll undoubtedly leave with something you can't afford but won't regret. There's also a FiveStory that newly opened, carrying a range of new contemporary pieces to highly curated (and high end) vintage. The Royal Poinciana Plaza is a newly developed shopping center chock-full of your favorite brands from Frame to Nili Lotan.
If you feel like venturing off the island, be sure to check out Dixie Highway, famous for its fabulous antiques and vintage shopping.
D Brett Benson
is always a hit and never a miss, as it's a tiny shop full of vintage jewelry that will have you rethinking your entire approach to accessorizing.
Palm Beach Vintage
is across the street, with treasures ranging from silk scarves to ballgowns. And last but definitely not least,
Dina C's Fab and Funky
is just that—fab
and
funky. I've never left Dina's without at least one new addition to my closet, and the countless pieces that I instantly regret leaving behind continue to haunt me.
What to Do
When your wallet starts begging you to put down the last of the cute tops, hop on a bike to explore the rest of the island. The Lake Trail runs parallel to the intercostal and offers a glimpse of beautiful homes and foliage—be sure to go at dusk as the sun sets right over the water. You can also bike right by the Flagler Museum, once Palm Beach founder Henry Flagler's home and embodies the Slim Aarons aesthetic. Check it out for a small dose of history (and it may make you feel less guilty for all the damage you did shopping).
While it's called Palm Beach, it's quite possible to have a fantastic weekend without setting foot on a beach. If you do want to catch some waves, the best way to do so is to access the beach next to the town's famous clock tower. When you're done soaking in the rays or riding the waves, towel off and head next door to Swifty's at the Colony for a drink.
Where to Eat
If you're big on the food scene, plan to come hungry and leave full. Palm Beach's restaurant scene has seriously upped its game over the last year, with New York's Le Bilboquet opening a new location and town staple, Buccan, serving up some of the best cocktails on the island to accompany an equally great meal. Start your day with a morning coffee at Saint Ambroeus or a smoothie from Celis, grab lunch in one of the hidden villas (Pizza Alfresco is a favorite), and plan for dinner at Lola 41 for good food and equally good people watching. If you want to grab a drink after dinner, Cucina is a restaurant that has a Cinderella moment at about 11 PM and transforms into a nightclub that could give Miami a run for its money. For a more casual drink, head to HMF in the lobby of The Breakers.