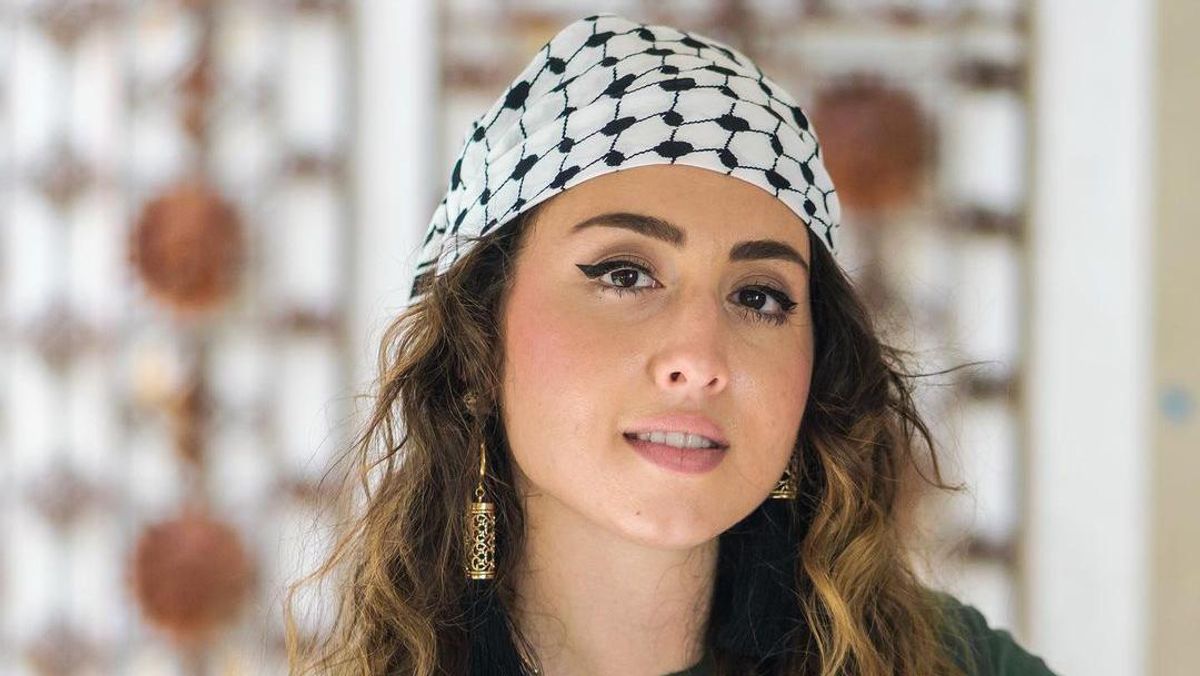 On Beauty
How Jenan Matari Is Using Beauty and Fashion to Shift the Palestinian Narrative
"Someone may compliment my makeup or my outfit and it's an opportunity for me to share stories about my culture."
Welcome to On Beauty, a series where we take a deep-dive look into one person's relationship to beauty, how that relationship has transformed over the years, and how they experience being seen. This week, we're talking to Jenan Matari, founder of Zaytoun Publicity, a public relations agency with a focus on brands and founders of indigenous and minority backgrounds.
Below, Jenan discusses navigating her identity and how she now uses beauty as a tool to share stories about her Palestinean heritage.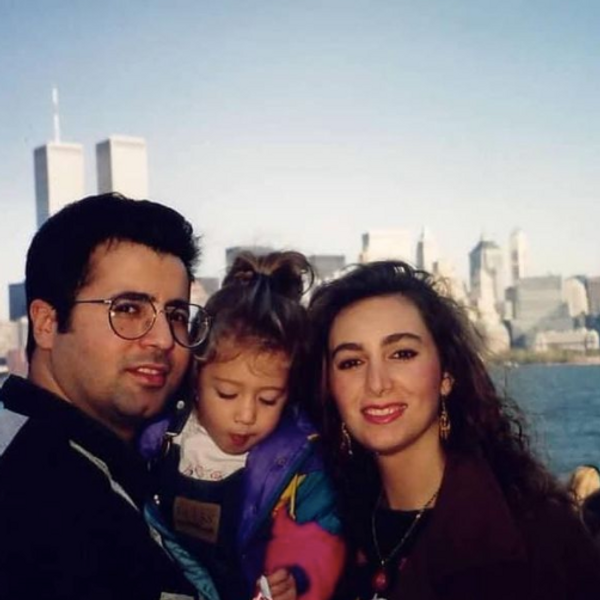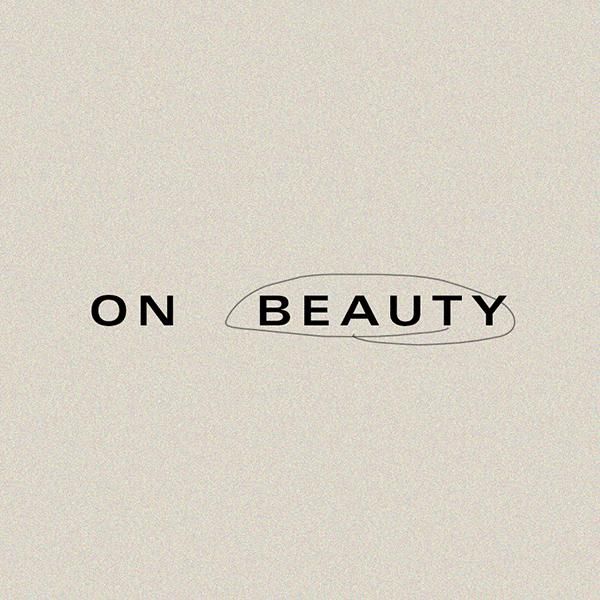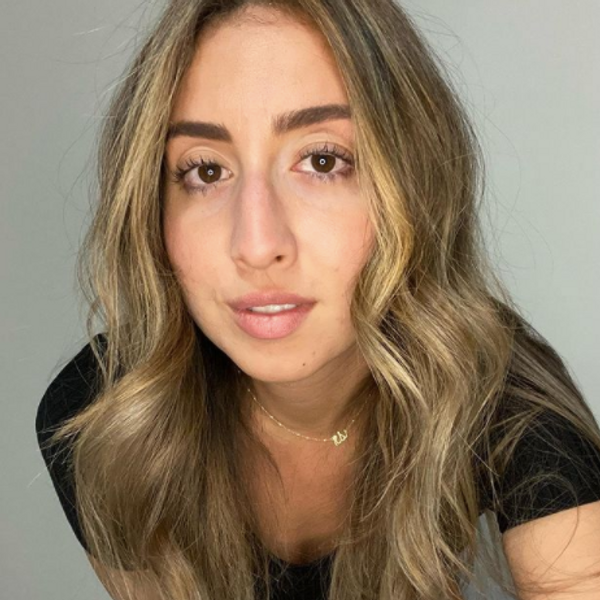 "I grew up in Montville, New Jersey, a very white suburb. We were one of the only Muslim families in town, so once a year, my parents would come to my school and educate people on Islam. Especially after 9/11, they became involved in making sure that people had a solid understanding about our family and our traditions. I was totally embarrassed, but I think it was my insecurities that perpetuated that feeling. I didn't want to stand out—I was already so different from the other girls. I wasn't allowed to wear those chain mini-skirts that were trendy at the time. I kind of shied away from all of it. And then in my early 20s, I really disconnected from my faith and my culture. I was like, 'Nope, that's it. I'm done.' A lot of the beliefs in Islam are passed down through word of mouth; very few people research the religion on their own and learn about what's actually in the Quran. So, we have these restrictions that are mainly put on women and I decided that I wasn't going to do this. I give a lot of credit to my parents because they weren't as conservative as other Muslim-American households; it was more of what I was being taught in Islamic school and being shamed by community leaders that really pushed me away. They would preach that God is merciful and forgiving, but at the same time, they would say, 'If you don't do this, there's no coming back.' So I just took a break.
"After my grandfather passed away, I took a trip to Australia where I met a boy and we started dating. His family basically said that I wasn't 'Muslim enough' and that it wasn't going to work out. So I had this moment where I was like, 'Who are you to tell me that I'm enough of this?' so that's really what jumpstarted this deep-dive into learning about Islam from a historical perspective and not just taking what someone's uncle's dad told me as fact."
Jenan visiting family in Jordan.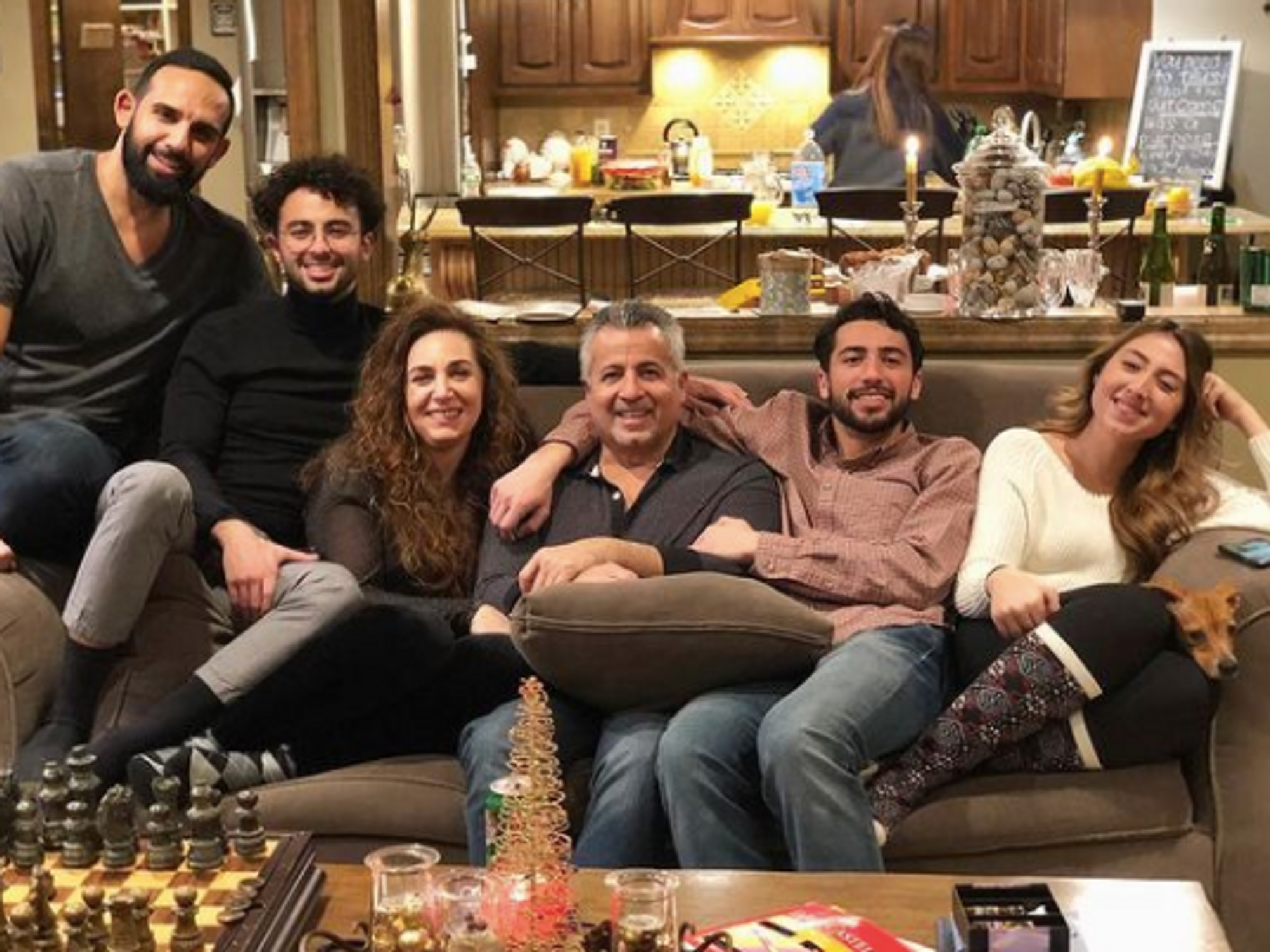 Jenan and her family in New Jersey.
"I felt powerful; every time someone would tell me that I couldn't do something or that it was inappropriate for me to do something and blame it on our faith—I finally had the tools to say that's not true. And, so, it kind of makes people pause and think for a minute before they go and say something to the next woman. It made me feel like I have a hand in making a positive change in my life.
"It's funny because when my parents threw me a Sweet 16, my mom suggested throwing in some Arabic music for our family and I was like, 'Absolutely not.' All these years later and I'm at home, planning my wedding and writing out the song list for the DJ and my mom says, 'Maybe you should tone down the Arabic music.' My wedding was such a moment for me to really share my culture with my friends and stop hiding."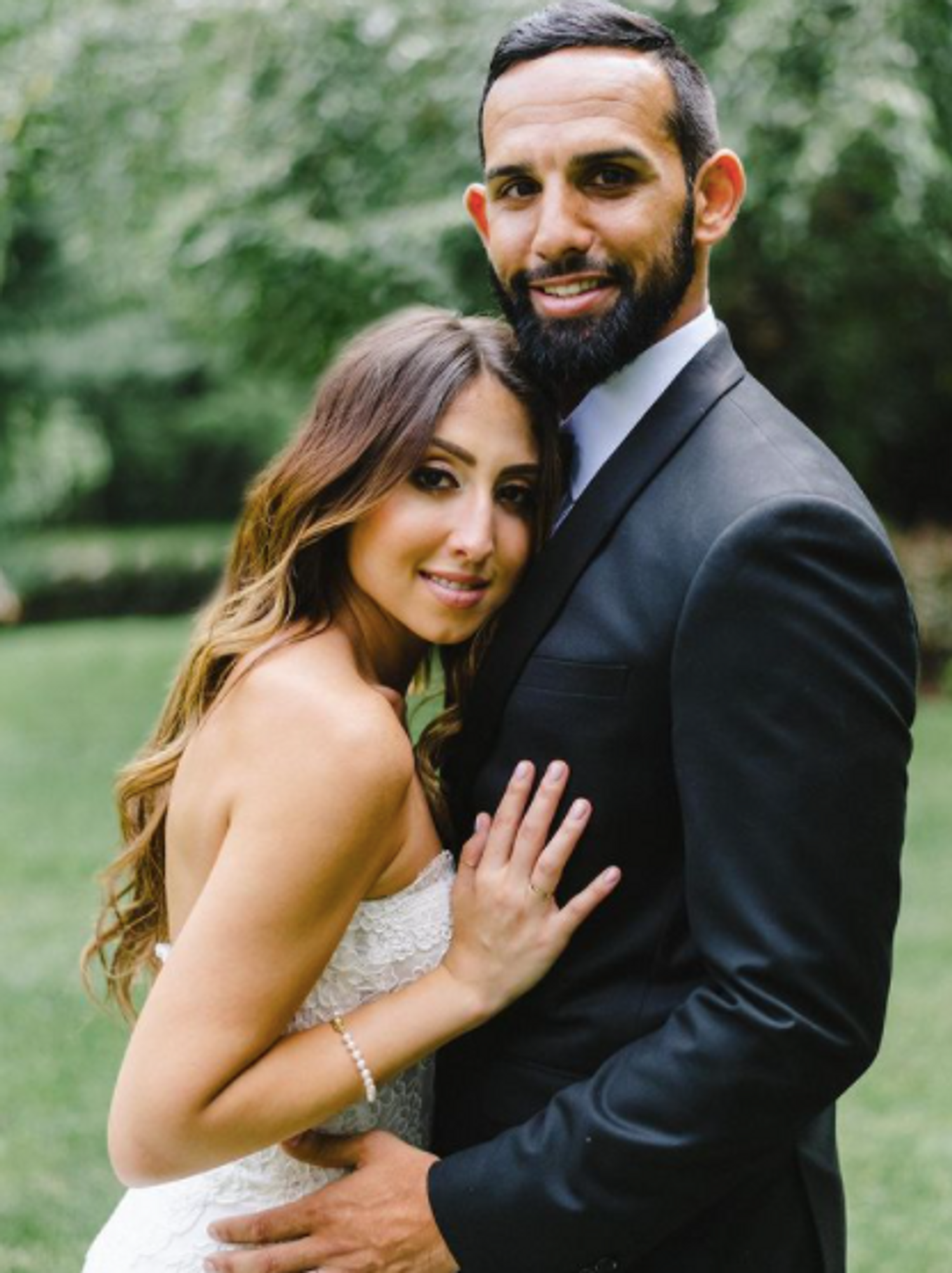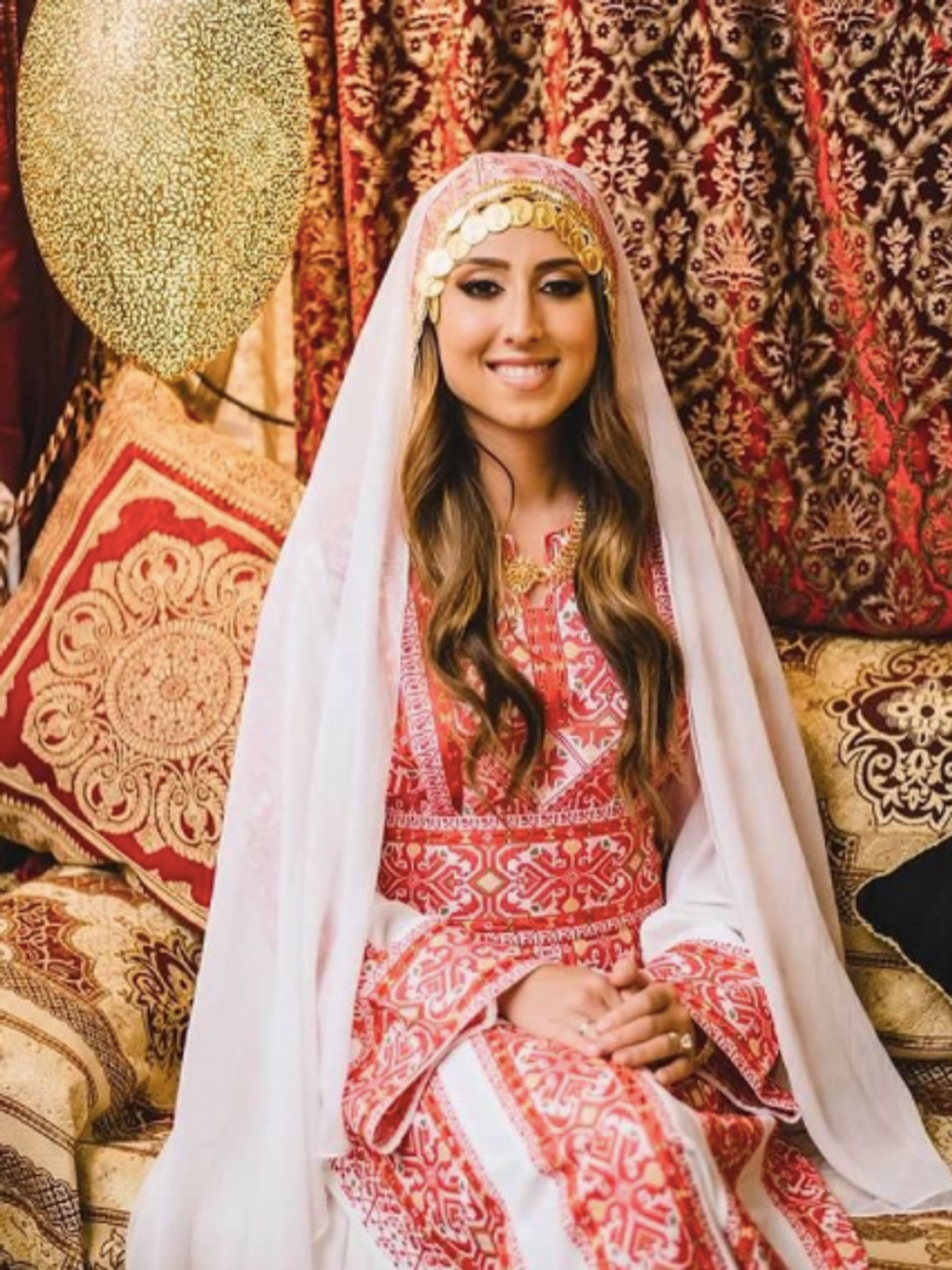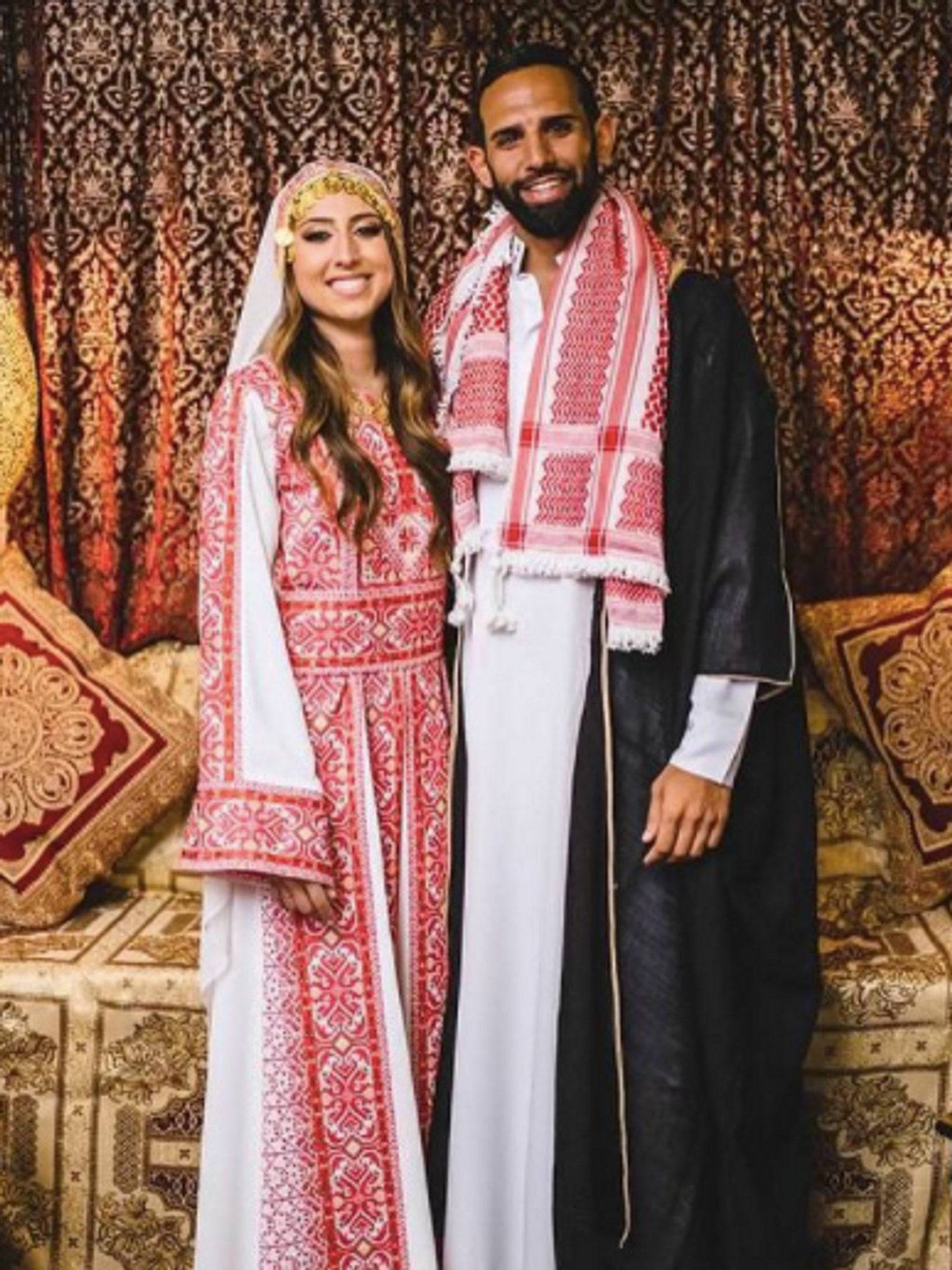 "I was trying to tell a story via Instagram and when I was googling 'photos of Palestine' or 'Palestinian photos' and the only things that came up were photos of bombings and tragedy. The entire existence of Palestine online looks like it's a tragedy. And while that is definitely a reality, it's not at all who our people have been for thousands of years. There's no normalcy involved when it comes to depicting Palestinian life and there's so much more to our story and I see fashion and beauty as a way to depict that.
"I wear more traditional Palestinian clothing now. I'm more invested in our beauty rituals now, especially using Nabulsi soap in my skin-care routine. It's basically all olive oil and water, so I've found it really soothing for my skin. The kohl eyeliner and my Palestinian clothing are conversation starters—someone may compliment my makeup or my outfit and that's an opportunity for me to share stories about my culture and my religion. I've learned to be a lot more intentional and conscious of the things that I'm wearing because I understand how powerful a t-shirt can be."