The Summer's Biggest Trends According to New Yorkers
What two street style photographers are seeing in real time.
Trends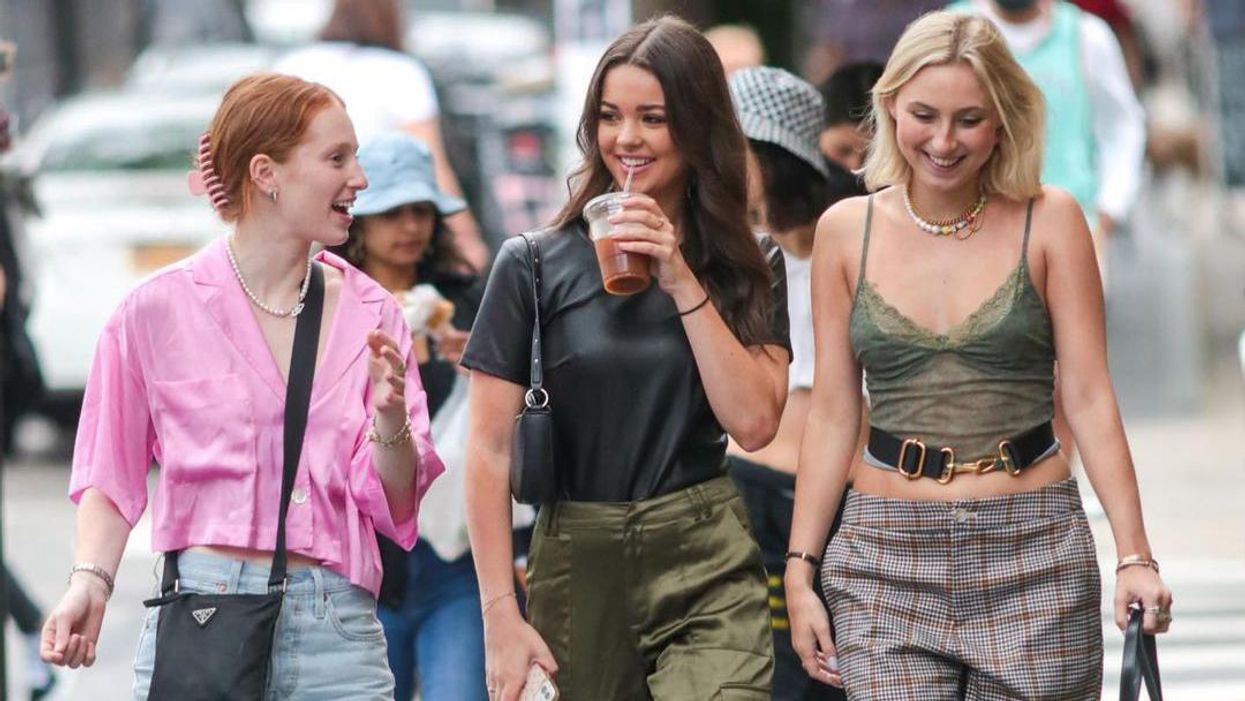 In theory, trends begin on the runways, then slowly trickle down to the masses. However, with social media and celebrity culture, that outdated trajectory no longer applies. Trends can begin any and everywhere, and in fact, often reverse that theorem, as streetwear exerts its influence over the runway. So where better to investigate up-and-coming trends than the fashion hub of New York City? We decided to consult the experts: two NYC-based street style photographers, Liisa Jokinen of @nyc_looks and Johnny Cirillo of @watchingnewyork, to hear which trends they spotted in real time.
Most of the reported trends are pairings and items that subvert traditional fashion "rules." Ranging from wearing vests or bras as tops to genderless fashion to wearing sweatpants with high heels, all sartorial bets are off. "Old distinctions are not valid anymore," says Jokinen. "Men's versus women's clothes, work versus free-time clothes, private versus public clothes. We don't need to dress up for work as often as before, and you can wear your pajamas in broad daylight if you want to." Not to mention, as more and more of us turn to pre-owned clothing, we are no longer restricted to shopping the current-season options. Continue scrolling to discover the uninhibited, unrestricted ways New Yorkers are getting dressed.