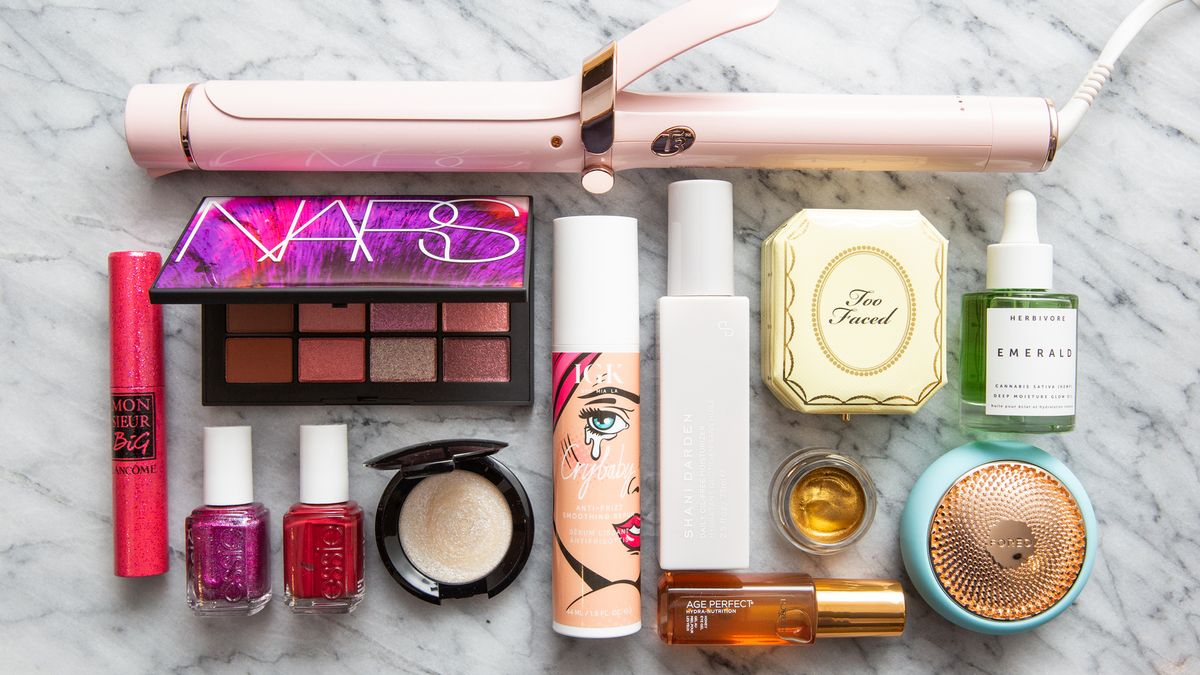 Beauty
From a $9 neck cream to a $279 magic puck for your face.
Alec Kugler
We're always in the shopping spirit, fine, but the
holidays
give us the best excuse to splurge. As do these smart new launches in skin, hair, makeup, and fragrance. Thanks to this bounty of the best, we will be headed to upcoming office, friend, and family parties with major glow, great curls, big-*ss eyelashes, and shimmery burgundy eye makeup. And we'll have a great gift in hand—consider this a head start on your holiday shopping list.
---
10 / 15
IGK Crybaby Anti-Frizz Smoothing Serum:
If you have curly, bleached, frizz-prone hair like me—or you just like your hair to look as sleek and reflective as a mirror—you're an anti-frizz connoisseur, as well. This new one from IGK contains coconut oil as well as other go-to frizz tamers like silicone. I love the Roy Lichtenstein-inspired art on this bottle, but I also like to use a few pumps on the ends of my hair in the morning, when I need to turn bedhead into boardroom head (that's a thing now, per me; roll with it).