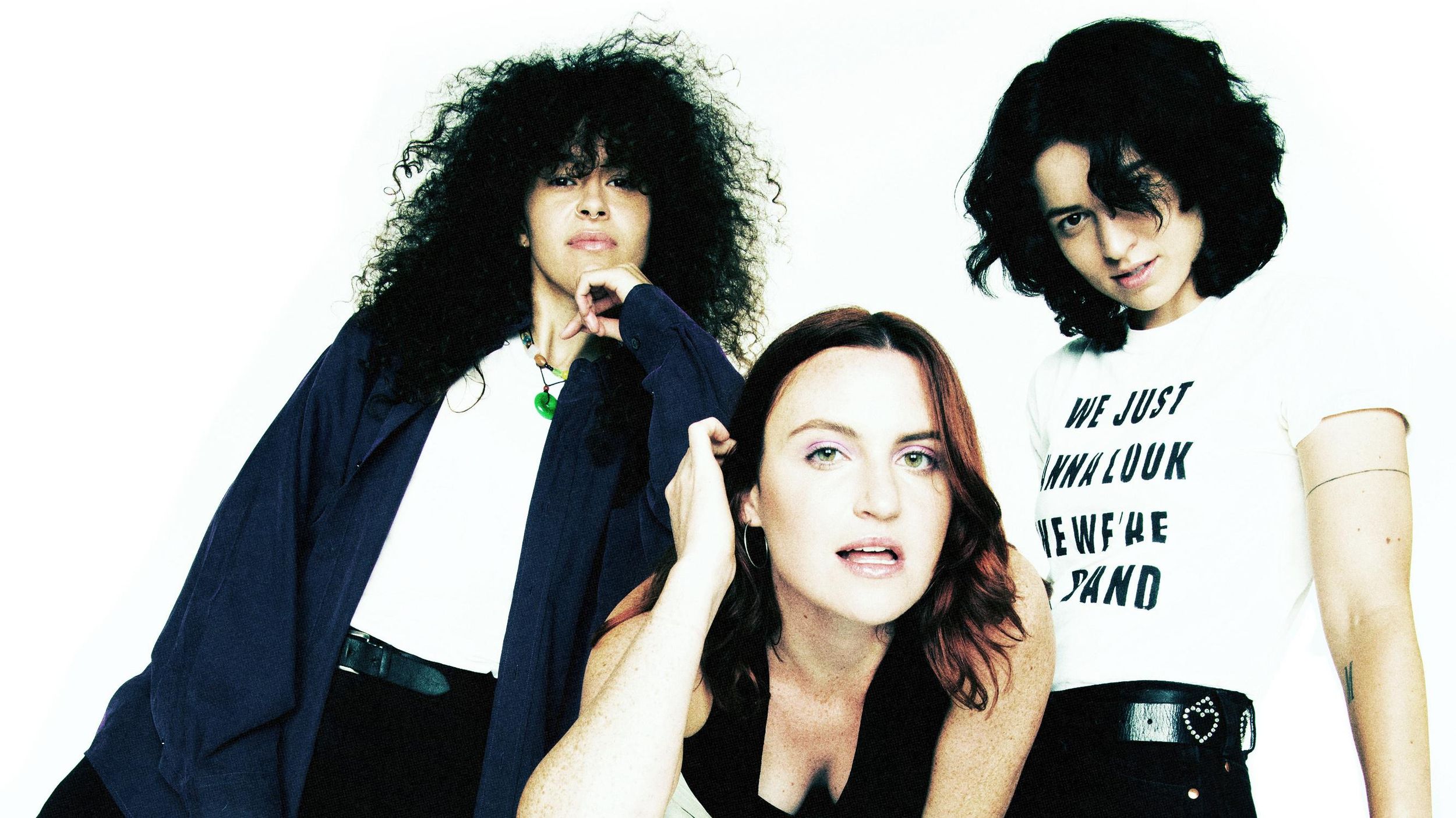 Celebrity
Portraits of L.A. alt-pop trio MUNA illustrate how they look through each other's POV.
For us, celebrating love in all its forms meant taking a closer look at the kaleidoscopic beauty of bandmate bonds. It's easy to spot the singular intimacy that comes along with making music together — it can be like finding a creative soulmate. Sometimes, if they're lucky enough to conjure such alchemy, bandmates just get each other and achieving interpersonal harmony can be sonically harmonious, too. This type of relationship is deeply personal with major professional overlap, so there's plenty of room for error (and beef) but also an opportunity to foster incomparable closeness. So, how do bandmates actually see each other?
Since they've mastered the art of the Gen-Z love song with their breezy brand of alterna pop (see: "Silk Chiffon"), we asked MUNA, a band comprised of Katie Gavin, Josette Maskin, and Naomi McPherson, to each take a portrait that embodies how they feel about their bandmate. The results? Swoon-worthy. In the midst of a tour (they're currently opening for Kacey Musgraves), they were able to distill their unique love for one another with a photo and a quasi-love letter. Keep reading to learn what love looks like for the L.A.-based band.
Josette, Through Katie's Lens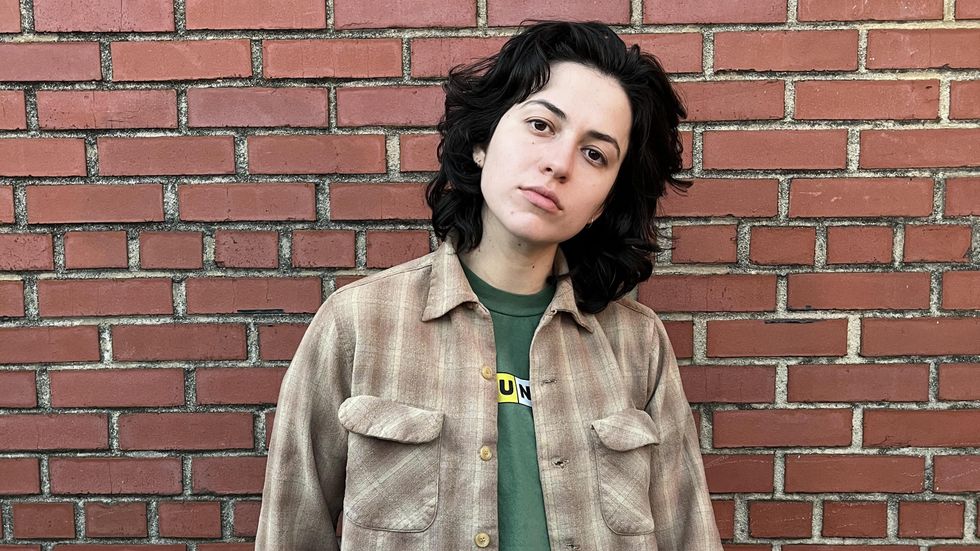 Photo: Courtesy of MUNA
"Jojo and I have only kissed once. It was on an international flight that unfortunately, neither of us remember due to some combination of Xanax and red wine. Nevertheless, my relationship with her is hands down one of the most important loves of my life. Jo is someone who cannot help but be cool. She has a huge energy that was a bit intimidating at first. It took us a while to understand each other, I'd say. Jo is not quick to let people in. But when she does, you understand why. She gives so much of herself to the people she loves. Jo is one of the best people I know—plain and simple. She's taught me how to be a dog mom, how to cook, how to be more myself, and how to love more deeply." —Katie
Naomi, Through Josette's Lens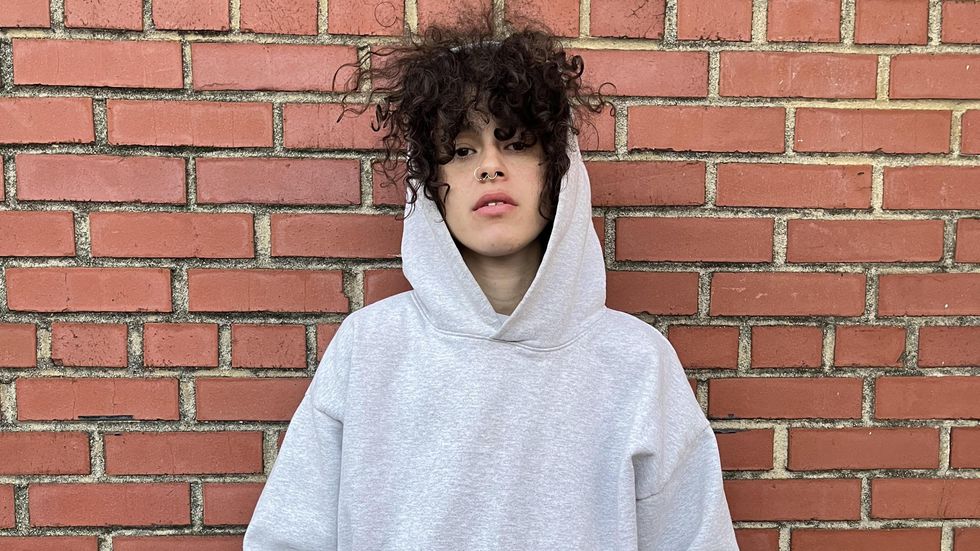 Photo: Courtesy of MUNA
"The first time I met Naomi was the first time I felt like I met someone like me. I felt seen in a way that I had never felt before. They were the first queer person that I felt a kinship with in a way that goes beyond normal friendship. They have been my roommate, my best friend, my sibling, and my collaborator. Not only are they an amazing person, but they are the most proficient and creative musician and visual artist. I don't know if a picture could capture how brilliant they are and how much they mean to me, but here they are looking smoking. Love you, buddy." —Josette
Katie, Through Naomi's Lens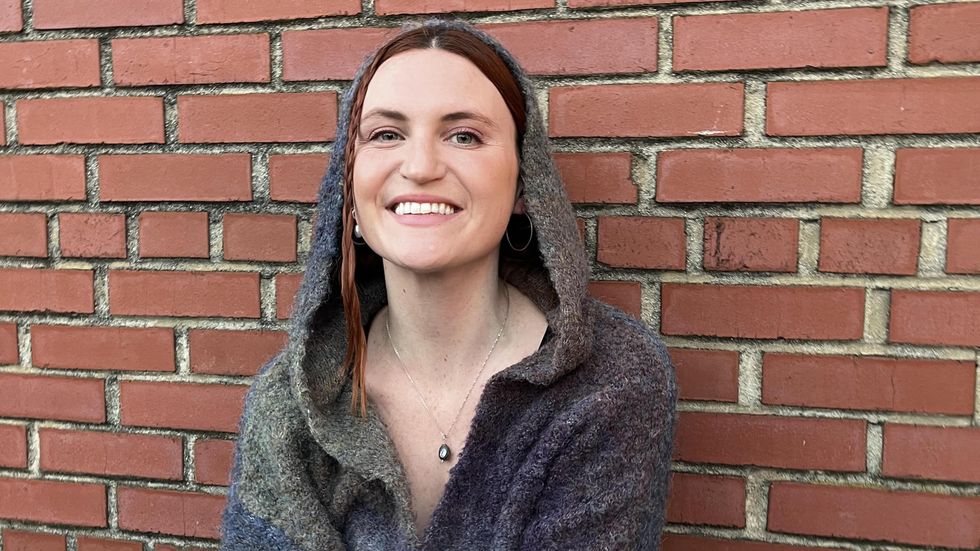 Photo: Courtesy of MUNA
"Because I've known Katie for so many years, through so many different stages of our lives, it feels a nearly insurmountable task to put the essence of my very deep care for her into so few words. Given this fact, I will try to keep it simple and short: She is the most singularly intelligent, funny, generous, kind spirit, and a bonafide once-in-a-generation talent to boot. I admire her as deeply now as I did nine years ago when we met, and I'm beyond impressed with the person she has become and is always becoming. She is my family, my mirror, and the first person I'll call with a wild story, for consolation, or to hash out an inchoate existential thought. She has changed my life for the better more times and in more ways than I can count. I am so lucky to know her. I trust her with my life. Love you, best friend. If anybody f*cks with you, I'll beat them up." —Naomi